It's just over one week now until Christmas Day, and so we're back with some last-minute Christmas ideas which also support local Brummies. Before we begin, this isn't an exhaustive list, there are hundreds of great gift ideas from independents right on your doorstep, this is more of a peek behind the curtain.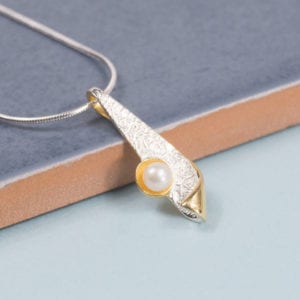 Handmade Jewellery
Smaller makers like The Silver Fish Company offer necklaces, rings and earrings in quirky designs for very affordable prices. For you're more alternative friends, LoveKikiDesigns have some beautifully crafted earrings handmade out of polymer clay. Lastly, for something more traditional but still sparkly there are shops like Summer and Silver. Prices from these places start from as little as £7! Jewellery is a big thing in Birmingham with our very own world-renowned Jewellery Quarter. For a full list of shops in the Jewellery Quarter check out discoverJQ.co.uk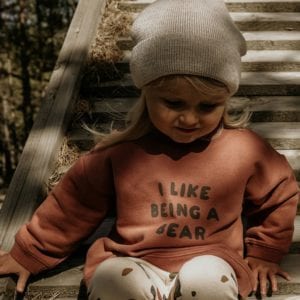 Awesome threads
While Primark and ASOS may be tempting, you won't get the quality or the uniqueness of some of these brands. Liquor Store Clothing is committed to quality, offering an assortment of handpicked vintage and next-generation brands, all ethical and made to last. MiniMiniKids offer something similar aimed at children and teenagers, again hand-selecting ethically sourced brands that are high in quality and not in price tag. They also do accessories, toys and games too! If you're looking for a Birmingham brand, then look no further than Steel & Jelly who specialise in men's clothing and accessories. This Brummie brand offers quality products from suits and formal attire right through to casual loungewear and flannel shirts.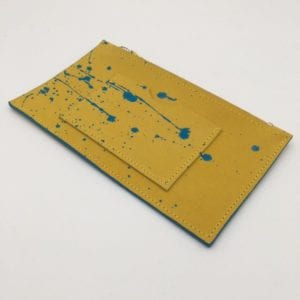 Handmade Accessories
If it's more accessories you're looking for then try SoftAccentsUK who make some stunning handbags, wash bags and pouches in a range of vibrant patterns and colours. If leather is their thing then look no further than B18 Leather. Inspired by heritage, B18 Leather make an assortment of high quality, handmade leather goods from wallets and pass holders to badges and coin purses.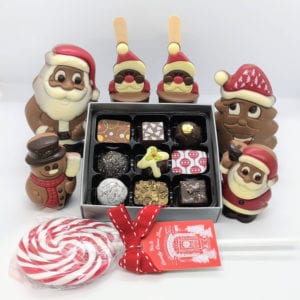 Sweet Treats
As the home of Cadbury's, it's no surprise Birmingham has a sweet tooth! The Chocolate Quarter in Birmingham's Jewellery Quarter offers some mouth-watering chocolates and gift boxes from truffles, bars and moulds to hot chocolate kits with melting chocolate, marshmallows and your own custom painted mug. They also offer chocolate making masterclasses if you fancy getting your hands sticky. Of course, we can't mention sweet treats without mentioning Miss Macaroon. Handmade Macaroons in (literally) hundreds of flavours. This homegrown Brummie brand has an assortment of gift boxes available for the perfect stocking filler!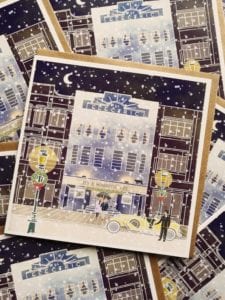 Bonus: Handmade Christmas Cards
It's not Christmas without a greetings card to your loved ones. Rather than picking something generic up from your local supermarket, send a card that's not only a greeting but something worth treasuring for years to come. These greetings cards by renowned local artist Milan Topalović are just the ticket. Milan's unique artistic style really brings the magic of winter to some of Birmingham's most famous landscapes. These works are also available as prints and an assortment of other goodies. Lastly, other makers like CraftyBunStudio make wholesome handmade greetings cards with a range of designs from Birmingham focussed to more traditional seasonal iconograph which really bring home the heartfelt warmth of the season.
We hope you enjoyed this list and that we've inspired you to shop local and not just for the holiday season. Please note, these are just a sample of what the second city has to offer and there is a whole range of small independents offering similar or better to what larger distributors are offering. For further information on where to start why not try Independent Birmingham, Birmingham Updates, IChooseBirmingham and Discover JQ.
What other local brands do you like? Let us know on social media by tagging @millenniumpoint.
---
Find more interesting content from Millennium Point over at our news section, or follow us for daily updates on Facebook, Twitter, Instagram and LinkedIn with @MillenniumPoint. Millennium Point is a landmark public building and multi-award-winning events venue in the Eastside of Birmingham City centre. Profits from our commercial activity are invested by the Millennium Point Charitable Trust into projects, events and initiatives which support the growth of science, technology, engineering and maths (STEM) and education in the West Midlands.