4 Family Activities You Can do in Lockdown this Half Term Holiday
Published 15/02/2021
3 minutes Read
February half term is upon us. Current lockdown restrictions still prohibit a lot of the usual half-term activities like day trips and visits which leaves families in Birmingham at a loose end for keeping children entertained over the half-term holiday. With that in mind, the Millennium Point team is back with four activities you can do which are still within the current guidelines but gets the family active.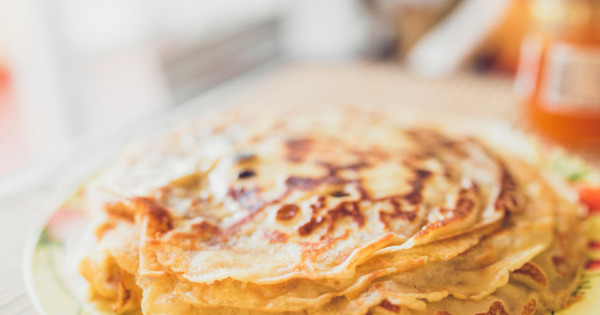 Have fun with Pancake Day

Taking place tomorrow (Tuesday 16th February) Pancake day is a bit of family fun. You can get the kids to help out making pancakes and engage their creative side by getting a range of toppings for them to use to decorate their pancakes – they can make funny faces, a family crest or simply stuff it with as much chocolate and sweets as possible! That's not all, however, as you can develop their STEM skills while they're having fun making and eating the pancakes.
STEM Learning has a brilliant "STEM pancake challenge" which, while written for teachers, is easily adapted from the classroom to the kitchen. You can wow your kids with some amazing pancake facts, like the weight of the largest pancake ever made (3,000 kg!). You can teach them about chemical reactions when combining different ingredients and evaluate the changes when using different recipes. If you're feeling brave, you can even talk to them about nutritional balance and challenge them to make a healthy filling for their pancakes!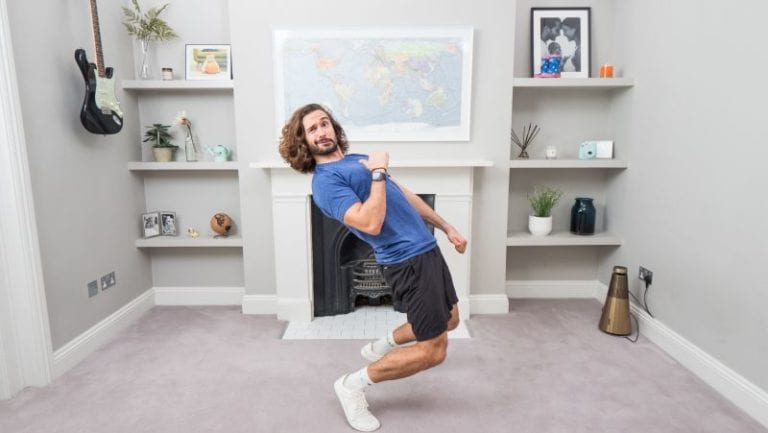 Burn off energy with PE lessons from Joe Wicks
Joe Wicks, aka The Body Coach, has become a household name over recent years. He used to be known for his lean recipies and nutritionat tips and tricks. During the first lockdown, he started lockdown workouts weekly on his Youtube channel aimed at children and families across the world. He brought it back in January in response to the latest lockdown and streams "PE with Joe" daily for free on his Youtube channel. This is a fantastic way to start the day which keeps you and the kids active and healthy. While aimed at kids, the exercises themselves are great for anyone but most importantly, it gives you and the kids a daily routine which you can structure the rest of your day around. You can catch Joe on his Youtube channel every morning by clicking here.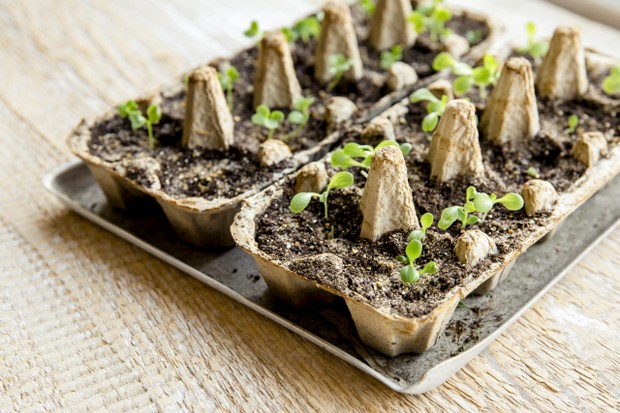 Get green fingered with an egg box garden
An egg box garden is a great way to get your children active and engaged with nature and gardening. All you need is four things – an old egg box, compost, a garden tray and seeds of your choice. They can choose the type of seeds they want, get stuck in planting them and then watch as they start to sprout. What we like about this activity is that it's simple, fun and all you need is a window sill for it to sit on. They can go one step further and decorate their egg box before planting the seeds, engaging their creative side and helping them to form more of an attachment with the activity and the seeds they will be looking after. They can grow different coloured flowers or even edibles like water cress which can then be used in their meals. Other household containers can be repurposed to expand your window sill garden, such as old milk containers or trays microwave meals come in.
What is even better about this activity is the amount you will be teaching your kids without them even realising it. They will learn about nature, how plants grow and it teaches them a valuable lesson about responsibility and sustainability by demonstrating how you can recycle repurpose waste products like the egg boxes. Countryfile has a great blog about how to get your egg box garden started here.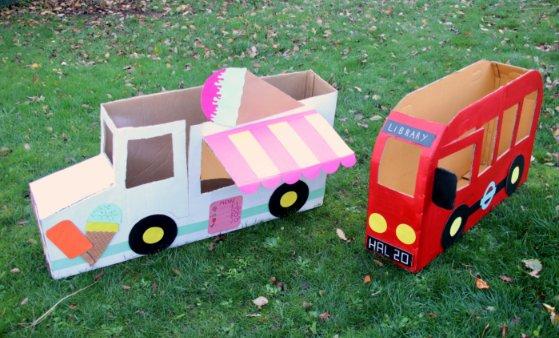 Get crafty with an imagination station

With the rise of home deliveries in light of the current restrictions, more and more boxes have started to clutter up our homes. Around Christmas time, auto and bike servicing brand Halfords partnered with some leading craft bloggers to launch the #imaginationstation campaign which helps you upcycle your boxes into imaginative vehicles your kids can play in.
Step-by-step guides are available on their website for a bunch of vehicles including an ice cream van, carand tractor and include images and videos for you to follow along as you and your kids transform your boxes. This is all completely free and the guides are easy to follow. It's a fantastic family activity which engages the kid's imagination and develops their creative and crafty skills. This is also a great activity for developing their maths skills. They will be using their measurements to make sure all of the pieces fit together. You could go further and use this brilliant initiative to teach them further STEM topics such as engineering, mechanics, further maths and much, much more.
Start planning your imagination station on their website here.
We hope this blog has given you a few ideas on how to spend some quality time with the kids this half-term holiday which is both fun and educational.
---
Millennium Point is a landmark public building and multi-award-winning events venue in the Eastside of Birmingham City centre. Profits from our commercial activity are invested by the Millennium Point Charitable Trust into projects, events and initiatives which support the growth of science, technology, engineering and maths (STEM) and education in the West Midlands. Find more interesting content from Millennium Point over at our news section, or follow us for daily updates on Facebook, Twitter, Instagram and LinkedIn with @MillenniumPoint.