4 Family Activities you can now do in lockdown this Easter Holiday
Published 12/04/2021
3 minutes Read
We're back with another 4 activities you can do as a family in line with the latest lockdown rules this Easter Half Term holiday. Starting this week several outdoor attractions will reopen, alongside you already being able to meet with up to six people or two households outside. Without further ado, here are 4 family activities you can now do locally.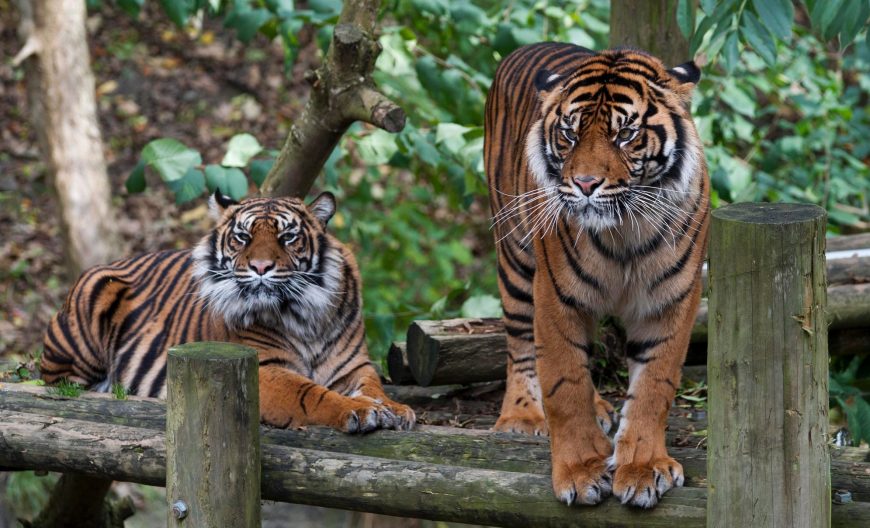 A day trip to Dudley Zoo
Dudley Zoo will be re-opening from the 12th of April. This wonderful attraction is home to more than 1300 animals and has around 200 species, including some of the rarest creatures on planet earth. The zoo is built on the grounds of Dudley Castle, originally the brainchild of the third Earl of Dudley.
Dudley Zoo is instrumental to international conservation and breeding programmes. Endangered species include Asiatic lions, Sumatran tigers, Bornean orangutans, Tibetan red pandas, Rothschild giraffes, Madagascan lemurs and Humboldt penguins.
Tickets need to be booked in advance and there will be some additional Covid-19 restrictions which they have detailed on their website. However, this is a wonderful and educational day out for the family, it's great to see them making a return.
Explore Birmingham's Parks & Recreational Spaces
Birmingham has an abundance of green spaces that provide the perfect place for you and the kids to let your hair down and reconnect with the great outdoors. Whether it's a walk in Warley Woods in Smethwick, a jog around Cannon Hill Park or Edgbaston Reservoir, a trek up the Lickey Hills or a sit down in Eastside City Park outside Millennium Point. These green spaces are large, open and make it easy to practice social distancing whether it's just your family or another household as well.
The link below has a great list of parks and green spaces to explore in Birmingham.
Explore the Night Sky or Visit Historic Buildings with Birmingham Museums
While Birmingham's Museums may be closed, for now, they still have a lot on offer for families to enjoy. ThinkTank's Planetarium conducts a virtual tour of the night sky, where you can hear stories of constellations, find the north star and experience some truly magnificent views of other planets all from the comfort of your living room. They also have an online visit to Blakesly Hall, a vibrant Tudor house with over 400 years of history, complete with interactive activities for the kids.
Birmingham Museums have been one of the hardest attractions hit by the pandemic, and yet they continue to support families and communities commit to science, art and local history through an abundance of online resources and events.
Explore Birmingham with a Heritage Walking Tour
Birmingham has a lot to offer in ways of heritage and these walking tours are a great way to get the family out and about while avoiding the potential hustle and bustle of other attractions. Some of the walking tours you can choose double up as treasure hunts which make them perfect for the kids this Easter holiday.
That's it for our list. Remember to keep safe and always check social distancing guidelines before making any trips.
---
Find more interesting content from Millennium Point over at our news section, or follow us for daily updates on Facebook, Twitter, Instagram and LinkedIn with @MillenniumPoint. Millennium Point is a landmark public building and multi-award-winning events venue in the Eastside of Birmingham City centre. Profits from our commercial activity are invested by the Millennium Point Charitable Trust into projects, events and initiatives which support the growth of science, technology, engineering and maths (STEM) and education in the West Midlands.