Background
Sandwell College is the largest provider of 16-19 year old study programmes in the West Midlands. Their mission is to ensure that every young person has the opportunity to reach their full potential, achieving a successful career in their chosen field.
Aim of the project 
The aim of the project was to set up a 3D Immersive Learning Lab, introducing exciting, engaging and innovative STEM-related learning projects across the colleges curriculum, using emerging technologies such as virtual reality programming.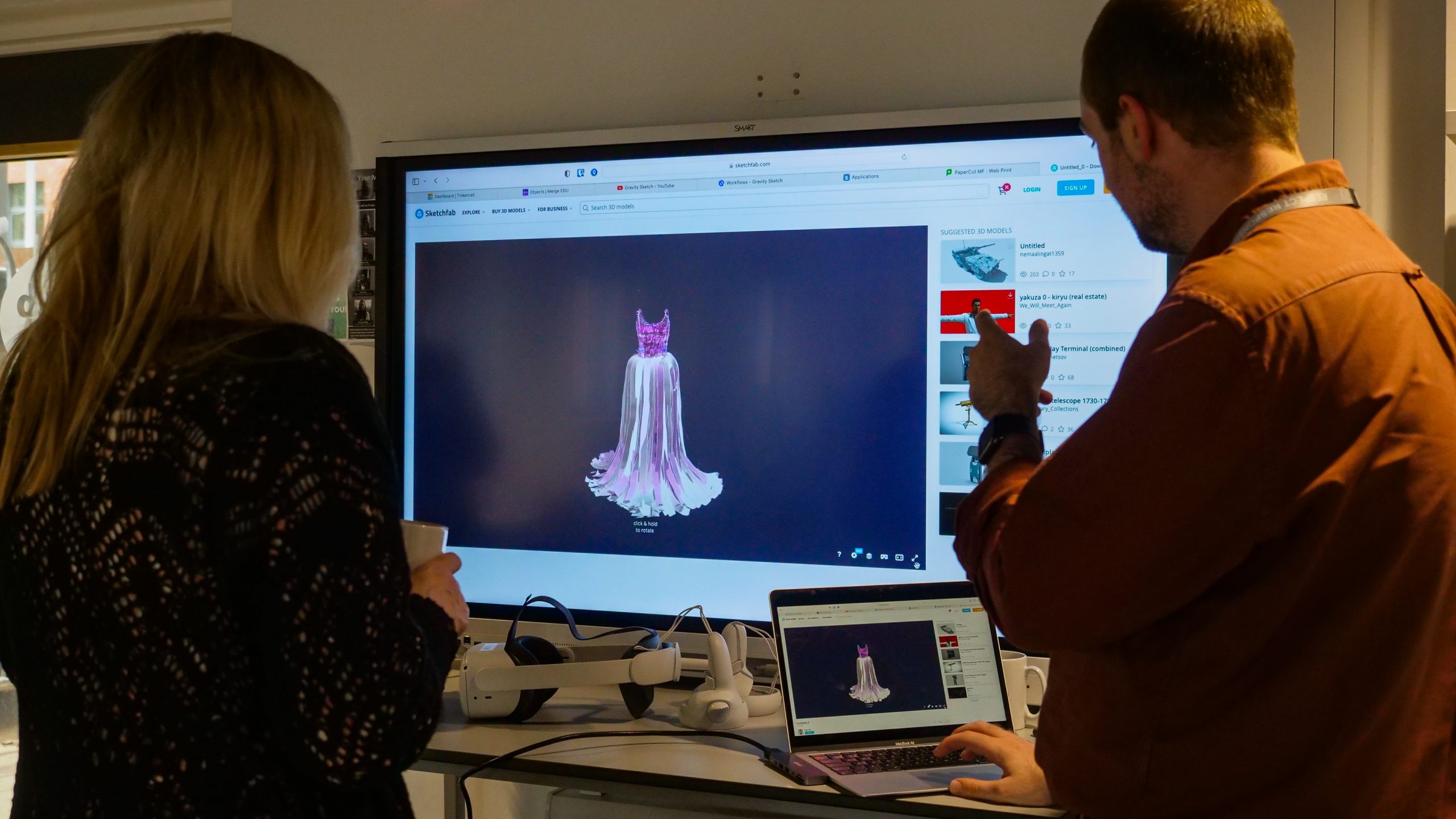 A series of workshops will be run to inspire students to become more engaged in STEM, promoting careers through virtual reality workplace tours, connecting with those who previously might not of seen STEM careers.
What impact has it made?
The project has begun with great success, giving students a fantastic insight into 3D modelling and virtual reality activities around STEM.
The college has partnered with Cadbury College in Kings Norton to use some of their facilities to host the equipment for students.
Through the use of iPads and VR, the students have taken part in a number of exciting activities to enhance their STEM learning. These include entering new worlds and visualising scientific concepts and diagrams, such as life-sized DNA structures.
They have also tested out Augmented Reality Cubes, which combined with a VR headset allows the students to hold the cube and they visualise holographic 3D models (such as engines, the human brain and CAD drawings) in the palm of their hands. As they rotate these around they can view them from all angles.
Moving forward the college are looking to attract more students to study STEM courses, using the equipment to engage them in a fun and effective way.
Background
Lyng Primary School's vision is to provide a nurturing, happy, and safe environment. Surrounded by caring adults, pupils are provided with opportunities to become the best they can be. The school strive to ensure that every pupil leaves feeling confident, self-motivated, and independent so that they are ready for the next stage in their lives.
Aim of the project 
Lyng Primary School's aim was to engage all pupils in STEM by encouraging them to become 'Lyng Architects'. They were given a design brief asking them to design and build their perfect Lyng community. The brief included a strong enthesis on being eco-friendly, promoting rewilding, and sustainability. The pupils responded with innovative designs for the community.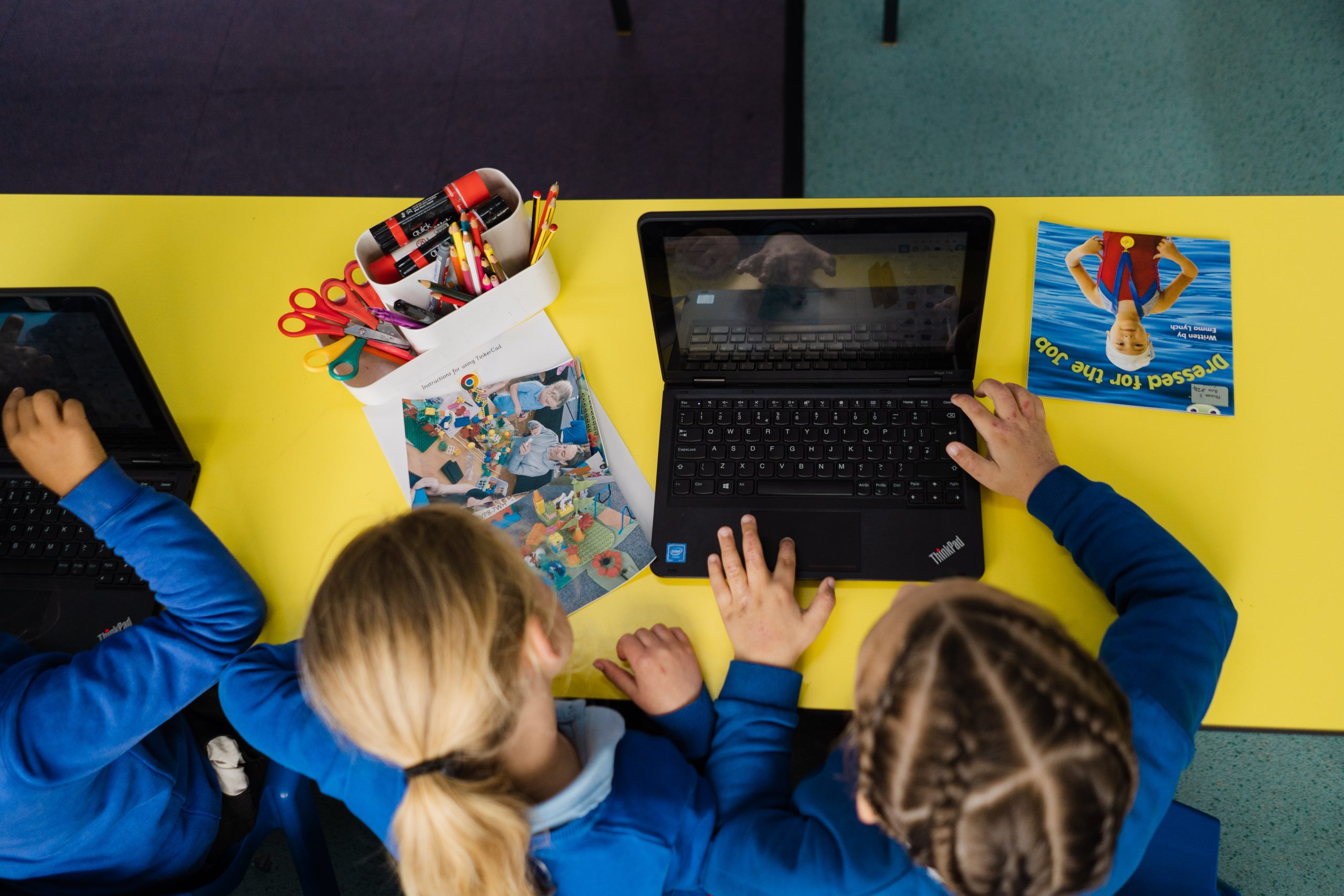 The designs and creations were achieved by using CAD software. The work was then 3D-printed to display in the school foyer alongside handmade examples. The project was also supported by parents who came in to help their children build their designs.
The Millennium Point Trust Grant provided the grant that allowed the school to purchase 3D printers, laptops and resources to make the project happen.
What impact has it made?
Over 500 students benefited from the Millennium Point Trust Grant. It has provided staff with amazing opportunities to plan and deliver an exciting STEM project for their class. Over 95% of students never have had the opportunity to use 3D printers or CAD software before. The grant allowed them to learn about career options that may not have been accessible to them prior.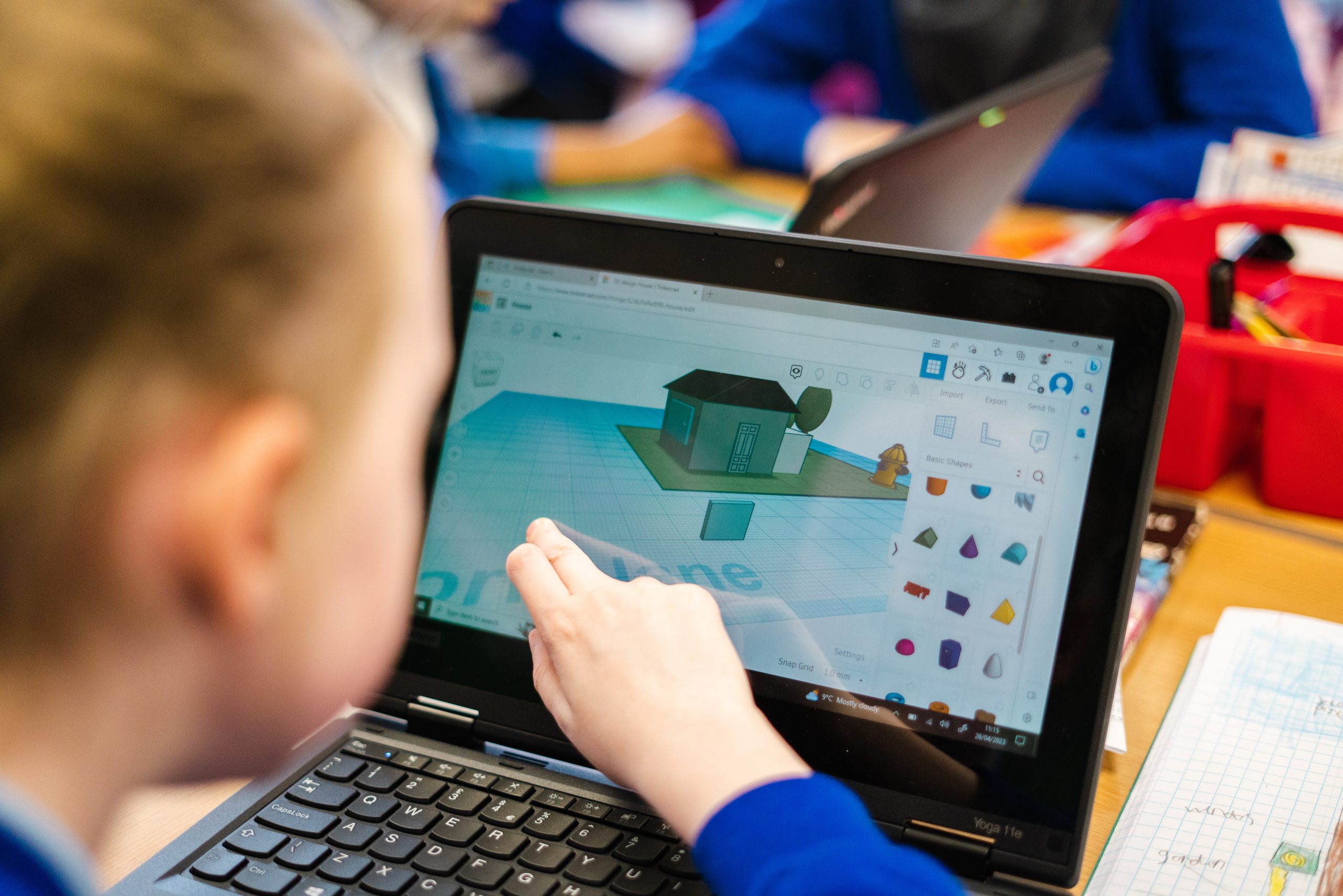 Parents who got involved in the project had high praises for the project, one parent said 'kids get more fun by seeing their parents working with them inside school, sitting with them together'. Another said 'it was nice to be invited into school and involved with my child's afternoon, I thoroughly enjoyed it! Thank you.'
Governors were also invited to the 'Inspire' afternoons, one comment received mentioned 'I really enjoyed the afternoon, it's always great to come in and get involved with what they are working on. I thought the project was brilliant and the children had so many great ideas, I think there might be some budding engineers amongst them and clearly some pupils are cut out to be supervisors! It was great to see them all working together and making their ideas come to life. Really great event, would love to see more of these.'
Background
Ahead Partnership is a purpose driven business that reinvests surpluses into its programmes. They believe that it takes the combined resources of business, public and community partners to build a successful and resilient society where everyone regardless of their background, can flourish.
What was the challenge?
Currently too few young people have any concrete understanding of the career potential in this area. Schools and careers leaders are also struggling to keep up with developments within the technology sector and to understand the digital transformation that is underway across all sectors. Making effective links with employers is difficult and the landscape fragmented. Through an exciting programme of face to face and virtual engagement activities delivered through a Digitech week-long festival involving a range of regional employers.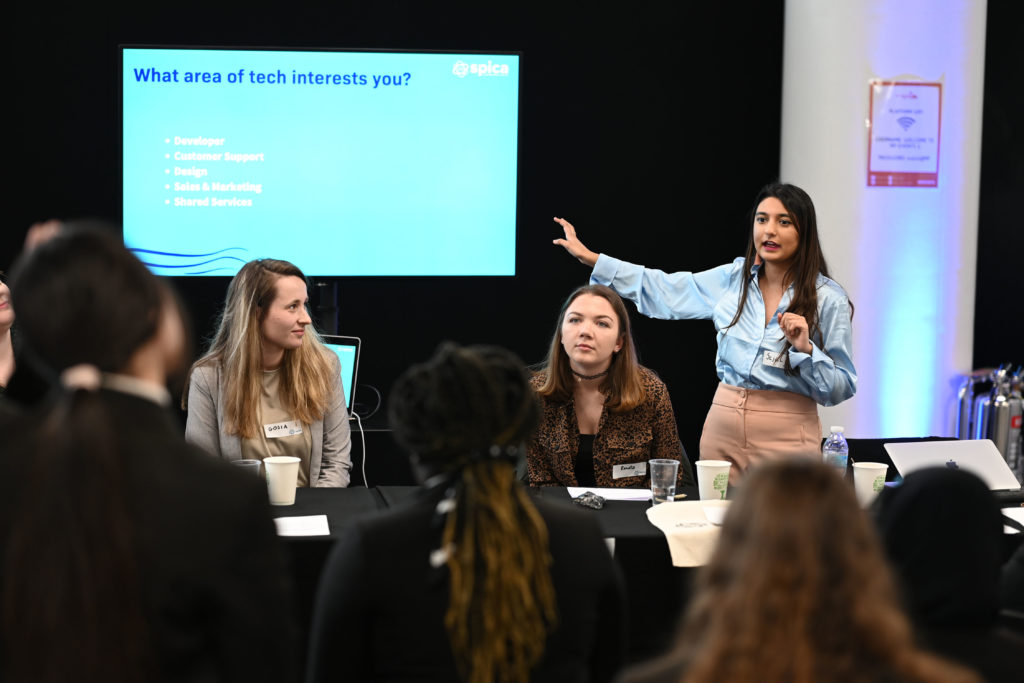 What impact has it made?
Throughout this exciting tech and digital careers experience day, girls from across the city had the opportunity to hear inspiring guest speeches from professionals including Jennifer Wait from Goldman Sacks and Amy Elliot, placement co-ordinator at SUMO Digital. The students also got involved in interactive workshops where they were able to ask questions to professionals already succeeding in roles like senior business analyst, placement programmer and chief people officer, and a large-scale challenge hosted by Avanti West Coast.
After learning about the different roles available to them and the skills required to succeed, 95% of the female students that attended said that they understood what skills they need to get into digital following the event. Meanwhile, the number of young women interested in digital careers following the event was an impressive 87%.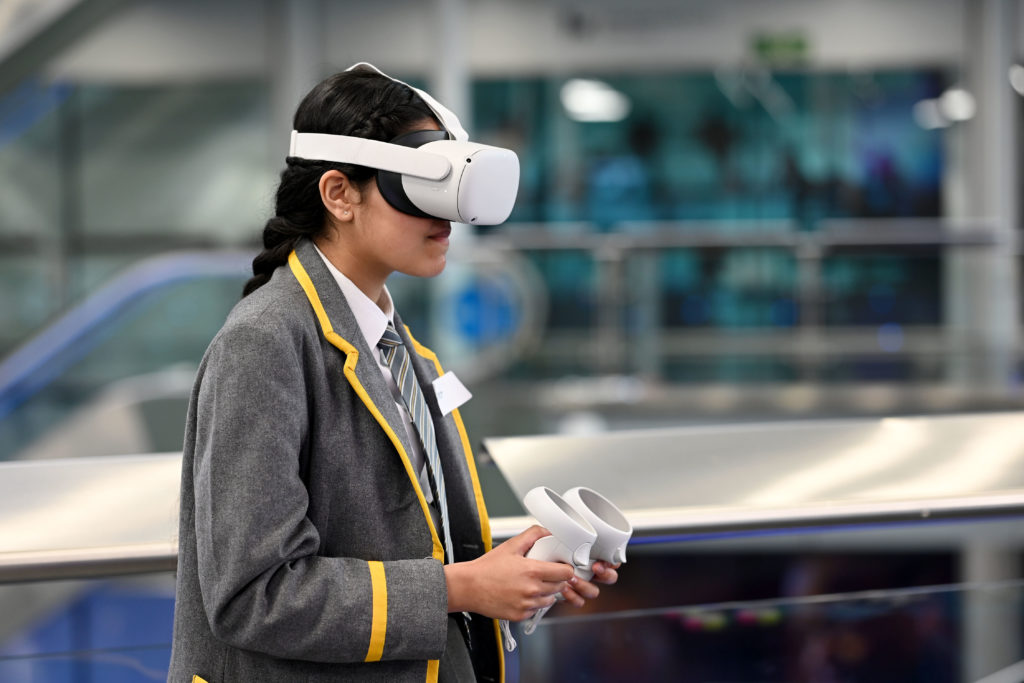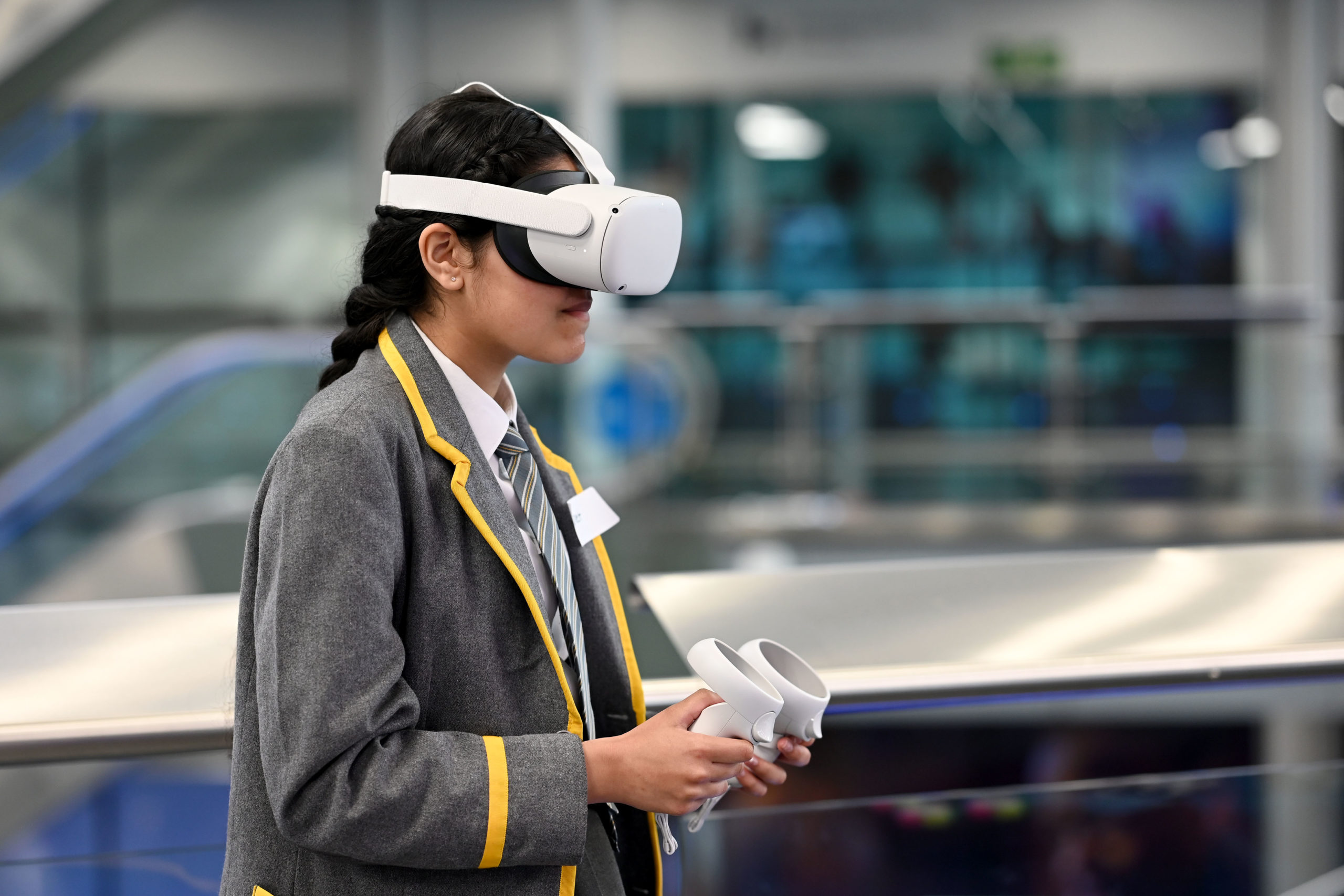 Stephanie Burras CBE, chief executive of Ahead Partnership –
Our #GirlTech events are extremely popular and effective, with volunteers from a diverse range of businesses and organisations keen to get involved, share their experiences, and promote the opportunities available within the digital and tech sector to young women beyond school.

Our recent West Midlands event at Millennium Point was a great success, the feedback that we have received shows that the students found it really informative, and the wide range of organisations involved demonstrates the real breadth of opportunity available to those hoping to thrive in a digital career. We targeted the event at young women in years eight and nine to help them apply their learning from the day when making their GCSE subject choices, and the students reported that #GirlTechWM has really helped to equip them with the knowledge and confidence to pursue their own paths in this thriving sector.
Why did they receive the grant?
Ahead Partnership have previously had a positive success rate in engaging with young people in education in skills and links to industry employers. The event gives inspiration in Tech careers and further tackles the diversity gap those industries. The grant will allow them to do a face-to-face event and series of virtual events and introducing students to a wide range of skill sets and job roles that may not have been originally known to them.
Wolves Play Café is a not-for-profit organisation to support young children and their parents and caregivers in Wolverhampton.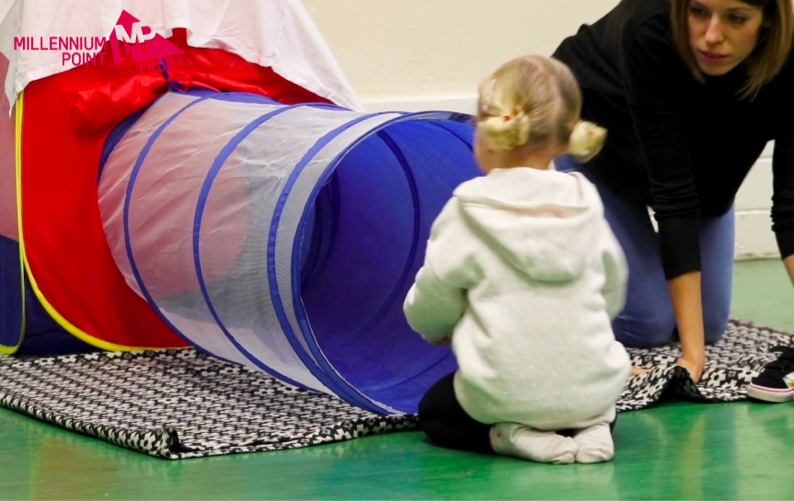 What was the Challenge?
Families in the Whitmore Reans, St Peter's Ward in inner-city Wolverhampton area are affected by having few opportunities to explore local attractions or paid experiences. There is a lack of accessible science activities for 0-5 children in this area of the city outside of school and pre-school for parents and caregivers to interact with their children without price, time and location barriers. The area has the highest amount of reported crimes in the city therefore children have limited outdoor exposure due to safety concerns from parents.
The World Around Us' will deliver ten 2 hour science play sessions in term-time from September 2019 to July 2020 for under 5s and their caregivers in Wolverhampton. This project aims to develop an early curiosity and knowledge base in the world around us, based on the Early Years Foundation Stage curriculum and working with a community space with the outdoor provision to deliver these sessions. The sessions will be fully funded, meaning barriers to those from low-income households will be removed to allow access for all.
What Impact has it Made?
The project impacted over 80 children and 50 parents/caregivers in Wolverhampton. Response to the project was overwhelmingly positive with sessions becoming fully booked very quickly with over 70% of those attending wanting to return for additional sessions. Attendees reported they had a heightened awareness of STEM and it's applications in everyday life with parents reporting an increase in interest from children in STEM subjects following the sessions.
We are thrilled to receive our grant from Millennium Point Charitable Trust. This has enabled Wolves Play Café to access and engage with 100 under 5s across 10 and 75 caregivers across 10 'The World Around Us' play sessions.

The project, with the help of this grant, has created opportunities for very young children to develop their STEM learning from an early age, by delivering ten sessions across 10 months but the resources and planning used to deliver them will be a long-term investment in STEM in the region as it provides the organisation with the opportunity to repeat the sessions and their proposed impacts following the initial programme.

Under 5s will have opportunities to develop curiosity in the world around us', to develop basic problem-solving and experiment skills and develop a basic knowledge of natural science. Furthermore, parents and caregivers of under 5s will have an opportunity to reduce feelings of isolation and loneliness, increasing their wellbeing. By parents and caregivers also being part of the sessions, there will be an opportunity to build science capital in both children and adult audiences, again supporting the regional STEM provision in the West Midlands.
Why Did They Receive a Small Grant?
The project targeted the inner-city wards in Wolverhampton that are in the top percentile for deprivation with over 50% children in the area affected by poverty or situations of deprivation, 65% BAME and 30% ESL residents. Wolves Play presented an insightful project with a sound strategy to help children and parents in the local community engage in STEM in ways that would not have been possible otherwise. Similarly, the sessions provided the community with much-needed activity and the means to come together in a safe space.
Background
The Play House is a small theatre and education charity based inside Birmingham REP who specialise in engaging schools through educational and interactive performances.
Challenge
STEM education has a limited presence in the primary education curriculum. As a result children in the region are missing out on opportunities to engage in STEM learning in ways that ignite their passion and make them aware of the many careers and options available through STEM. Daughters of Invention is a drama and engineering education project originally created through a Royal Academy of Engineering Ingenious award.
After a successful first run in 2019, The Playhouse was seeking funds to bring the project to new schools in areas of deprivation and low aspiration in Birmingham and work with new female and BAME University of Birmingham engineers.  Their aim is to develop children's interest with a particular emphasis on girls and children from marginalised backgrounds in engineering/STEM and increase their understanding of the part problem-solving, creative thinking and team-work plays in engineering.
What impact has it made?
The project was a significant success which benefited over 240 children in 8 KS2 classes across 5 schools. The project increased knowledge and understanding of engineering for primary school-aged pupils with a particular emphasis on providing role models for young girls to build their confidence and awareness of careers in engineering. Additionally, the project worked with the University of Birmingham and encouraged UoB students to build their confidence in taking part in STEAM public engagement – seeing it's impact and value within education in the local area.
Why did they receive a small grant?
Educating STEM subjects in exciting ways is pivotal to early years education – when children are forming their personalities and interests that will define them for their future growth.  The Play House brought a wonderfully creative dimension to teaching engineering and breaking the misconceptions surrounding the fundamentals of the industry and the dominant stereotypes. The project itself was well constructed and targeted with an engaging strategy for raising awareness of engineering with primary years. Lastly, the focus on women in engineering will have a tremendous impact on closing the diversity gap in STEM subjects and will hopefully encourage a new wave of female engineers in the future.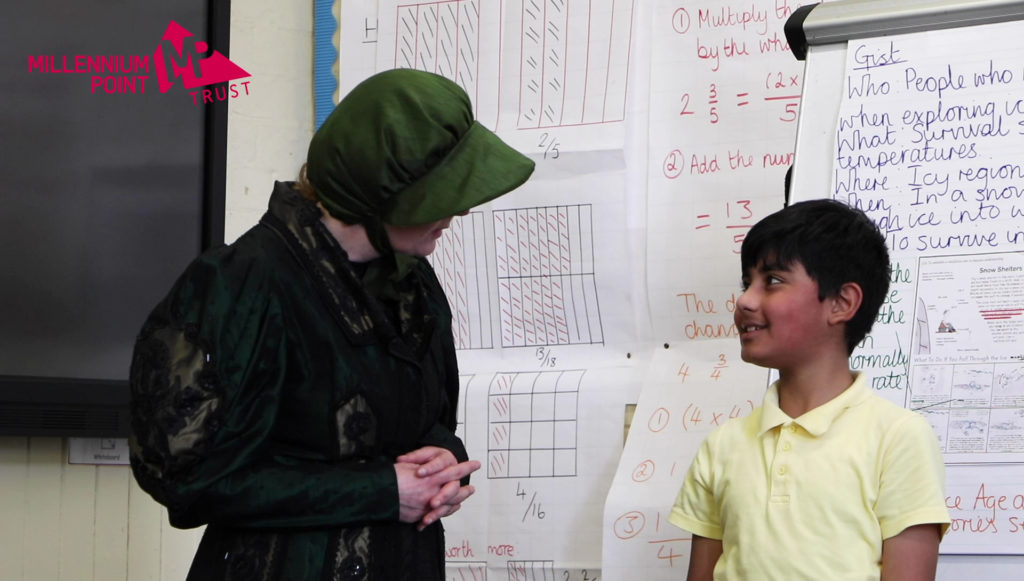 Because of the grant from Millennium Point, The Play House is going to be inventing and creating with real-life engineers and KS2 children in Birmingham primary schools in 2020. Our STEM and drama project, Daughters of Invention, is coming back! Thanks to the Millennium Point Charitable Trust we are able to inspire a new cohort of children and their teachers.

We will be working a with our partners from the School of Mechanical Engineering, the University of Birmingham and a cohort of young engineers to develop children's interest (particularly girls and children from BAME backgrounds) in engineering/STEM and increase their understanding of the part problem-solving, creative thinking and team-work play in engineering.
Juliet Fry, Creative Director, The Play House
Background
The Birmingham Botanical Gardens are a 15-acre botanical garden situated in Edgbaston, and one of the most popular attractions for families in the region.
Challenge
Primary schools lack the resources and skills to provide laboratory style and specialist science learning experiences and research supports the importance of nurturing interest in science prior to secondary school and before known stereotypes fully develop. Sensational Science is a new, original interactive education workshop designed to enable school children to investigate plant DNA and undertake scientific experiments into the science behind plants in a laboratory-style session at Birmingham Botanical Gardens.
The aim is to inspire young people at this opportune time, generate an interest in science and scientific literacy and encourage the study of science/STEM subjects at school. The Royal Society of Chemistry, Birmingham & West Midlands, supported this collaboration to deliver Sensational Science, designed to engage children and the general public in science and to promote the chemical sciences and aims to benefit visitors of all ages to the Botanical Gardens.
What impact has it made?
The project provides practical experience of scientific investigation for KS1 and KS2 primary school pupils (aged 5-11 years) from inner-city schools in Birmingham and the West Midlands. Led by an award-winning education team, the project aims to deliver 35 sessions during 2019/20 to 1,000 pupils from primary schools in Birmingham and the West Midlands. The project demonstrates the practical application of STEM within a green space which elevates their knowledge in STEM in a fun and imaginative way.
Why did they receive a small grant?
The project works with inner-city schools, many of whom have a high population of students from deprived and marginalised backgrounds. The session-based workshops provide an exciting and innovative way to bring science to life for children in the vibrancy of Birmingham Botanical Gardens. It also provides an opportunity for children to gain STEM knowledge in an outdoor setting, in a green space which many of them will not have access to otherwise.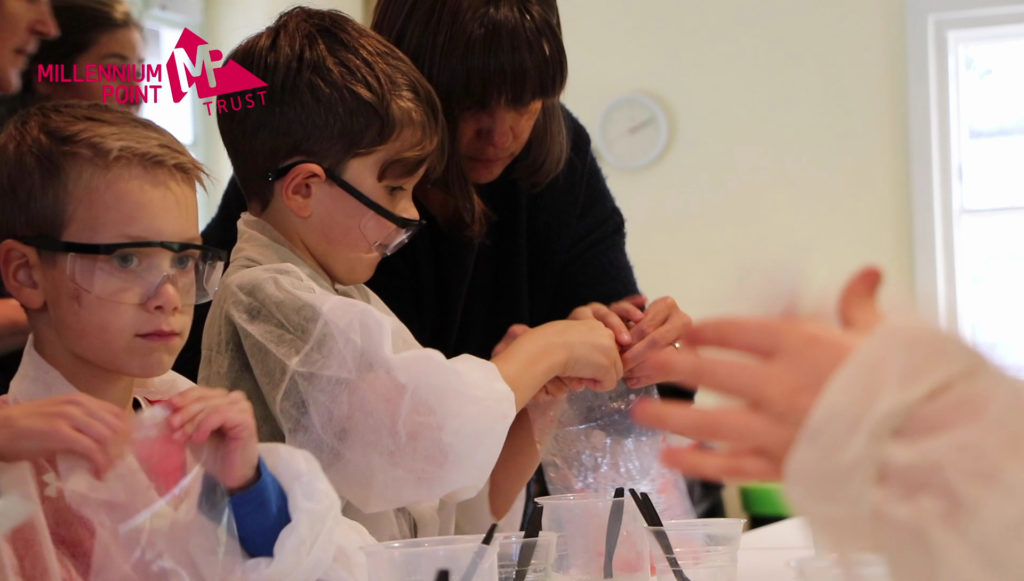 We are absolutely thrilled to have been awarded a small grant from Millennium Point Trust. As a direct result of this grant, we can deliver an exciting programme of bespoke workshops enabling school children to investigate plant DNA and undertake scientific experiments into the science behind plants in a laboratory-style workshop at the Birmingham Botanical Gardens.

The funding will enable us to deliver a minimum of 35 workshops during the year 2019/20, and provide opportunities for up to 1,000 primary school children from Birmingham and West Midlands schools to 'work scientifically'. We are especially delighted that this grant will help support the prohibitive costs of travel for up to 20 of our most deprived local schools, a cost we know to be a barrier to some of our closest inner-city schools. With your support, we are able to provide the additional benefit to schools of being able to access the Gardens in general -where they can stay for as long as they choose!

We would like to put on record our thanks to Millennium Point Trust for their support for our work and their hugely important commitment to developing the STEM agenda in this region.
Elizabeth Frostick, Development Director, Birmingham Botanical Gardens
Background
WMG Academy for Young Engineers is a college that offers education in science, technology, engineering and maths for 14 – 19-year-olds in Solihull.
Challenge
The school wanted to take part in the CanSat competition, which is supported by the European Space Agency. The object is to design and build a simulation of a real satellite that is dropped from a tethered balloon and conducts science experiments as it descends by parachute. However, the school had limited funds to support the competition entry and so reached out to Millennium Point Trust through the grants programme. The challenge for students is to design and construct all the major subsystems found in a satellite, such as power, sensors and a communication system, and fit them into the volume and shape of a soft drinks can. The satellite is required to gather data on parameters that the students have chosen to measure during its descent, for example, temperature and pressure, and transmit it in real-time to a ground station.
What impact has it made?
The students discovered how the science they learn in the classroom can be applied to real-world investigations. They learned how to solve practical engineering and science problems across a broad spectrum of activities including radio transmission, programming, parametric measurement, 3D printing and aeronautics. They also developed transferable skills.
The academy will benefit because this is an exciting competition that will raise the profile of our STEM curriculum.
Why did they receive a small grant??
The school identified an opportunity to elevate STEM learning for students. The proposal demonstrated the appetite and enthusiasm the students had for entering the competition and the impact the experience would have on them. Providing the school with the means to enable students to take part in the competition not only feeds their excitement for STEM but helps the school provide context to learnings in the classroom through engaging extra curricular experiences.
WMG Academy for Young Engineers Coventry is proud to be at the forefront of STEM education, and this grant from Millennium Point Charitable Trust will assist the academy's endeavours in providing engaging and exciting education in science, technology, engineering and maths. The grant will fund a team of students aged 16-18 to design and build a simulation of a real satellite that fits inside a soft drink can, as part of a European Space Agency project. At WMG Academy Coventry, students are continually striving for excellence in STEM subjects and the grant from Millennium Point Charitable Trust will allow them, through their space project, to showcase their work at the national level while learning new skills.
Robert Hodge, Project Lead, WMG Academy for Young Engineers
Background
Joseph Leckie Academy is a secondary school located in The Delves area of Walsall in the West Midlands.
Challenge
The school is keen to engage children in STEM in ways relevant to the local history of the West Midlands – in this case, the rich heritage of Jewellery and manufacturing centred around Birmingham's historic Jewellery Quarter. Prior to the grant, the school were limited in this ambition by lack of resources and outdated equipment which meant little opportunity to explore the element of STEM as part of the wider curriculum.
What impact has it made?
The project has given students a broad range of design and manufacturing skills as well as a link to manufacturing methods in the West Midlands. With the printer in situ students get a first-hand experience of a design and make activity and lead them towards considering a STEM-based career, whether that is in manufacturing or design. With this new equipment, the school can now develop additional projects around digital and design in STEM to further create opportunities for students to engage with the wider STEM subjects and industries for generations to come.
Why did they receive a small grant?
Joseph Leckie presented an insightful project which has limitless potential for the school and its students. The project itself is an innovative take on STEM education which seeks to not only raise awareness of the breadth of STEM but teach students about the rich STEM heritage they have on their doorstep through the context of Jewellery Making and the Jewellery Quarter. Lastly, the 3D printer unlocks opportunities for the school to explore more ways of enhancing the STEM curriculum for their students through practical application for generations to come.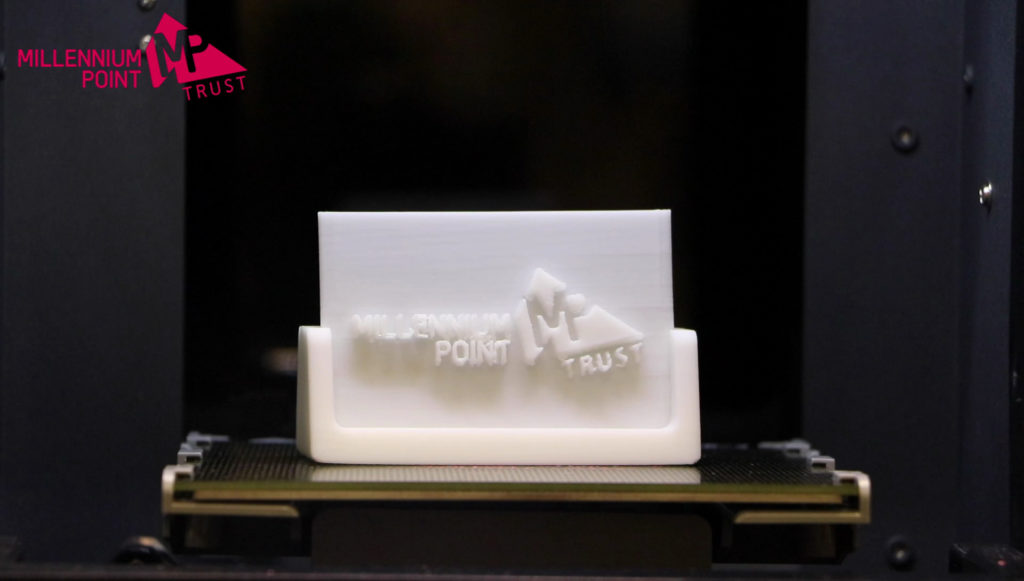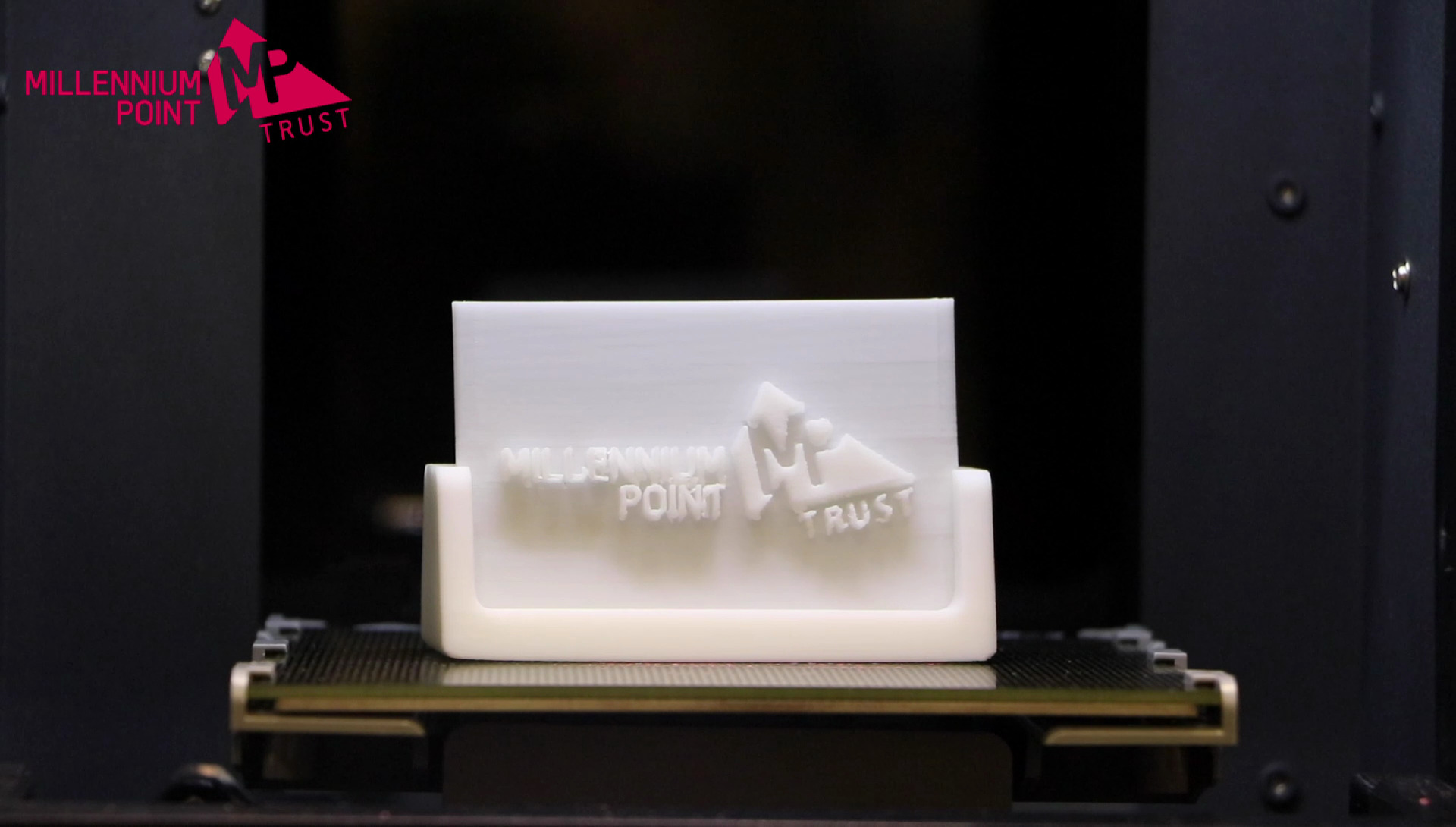 We are delighted to be receiving this grant from MPT. 3D printers like the ones MPT have given us the grant to purchase are likely to be a huge part of the future of manufacturing. Giving our students an opportunity to experience their use first hand is an amazing way to prepare them for STEM jobs of the future right here in the Midlands.
Joseph Leckie Academy
Background
St Edmund Campion Catholic School is a coeducational Catholic secondary school and sixth form with over 1000 students located on the corner of Holly Lane and Sutton New Road in the Erdington area of Birmingham.
Challenge
The school has high levels of disadvantaged pupils and many students feel that an academic future and/or STEM career is out of their reach. In response to this, the school wanted to establish a STEM club for Y7-10 highlighting STEM careers as part of a wider "Year of STEM" project. They had run Science clubs in the past but lack of resources meant limited exposure for students to be made aware of the wider world within STEM.
What impact has it made?
Running a STEM club will be an extremely rewarding experience. They provide the chance to explore and investigate topics, not in the curriculum and work on large scale projects drawing knowledge and developing skills across multiple subject areas to enrich learning. The club provides children with an opportunity to understand the practical applications of STEM in the wider context of the real world and raise aspirations amongst the student body for a STEM career.
Why did they receive a small grant?
The school demonstrated a clear need for additional STEM resources. With a high volume of disadvantaged pupils, it was paramount that the STEM clubs were of excellent quality to ensure that students felt engaged in STEM and inspired to explore the wider opportunities of STEM subjects. Disadvantaged children are among the most likely to miss out on aspirations within science, technology, engineering and maths and the school showed clearly the impact a grant would make on meeting the needs of their young people.
The Millennium Point Trust Grant has enabled us to launch our 'Year of STEM' at St Edmund Campion Catholic School. Students taking part in our STEM club will follow a range of projects throughout the academic year, starting with building a motorised glider. Each term will include a trip relevant to the project they're undertaking to assist their learning and give them some hands-on experience as well as links to industry. We are very excited for the academic year to come and hope our students enhance their passion for STEM-related subjects.
Sabrina Macintosh, Maths Department, St Edmund's Campion RC Catholic School
Background
Trinity High School and Sixth Form Centre is a 13-18 co-educational academy school located in central Redditch.
Challenge
Students at Trinity High School have a keen interest in STEM Learning which is limited by the resources and funding available to the school. This project transforms a dilapidated Art & Design room into a state-of-the-art STEM room. The room will be equipped with computers and CAD/CAM & machinery to provide a platform for ICT, Science and Mathematics where students can work on a range of projects which develop core STEM skills and apply their learning to real world scenarios.
What impact has it made?
The project will enhance the teaching of the STEM curriculum, expand their after school STEM activities and use the room as a hub to provide opportunities for the teaching of STEM to students in other local middle and primary schools as well as the wider community – ultimately raising the profile and importance of STEM in the workplace and showcase a wide range of potential careers available to young people within the area.
Why did they receive a small grant?
Trinity High School demonstrated clearly the impact the funding would make not only on their school but other schools and communities within the wider area. Their proposal was carefully considered and highlighted the importance of STEM learning within their school, referencing previous projects and initiatives they have delivered to encourage students to consider the opportunities of pursuing STEM subjects and careers.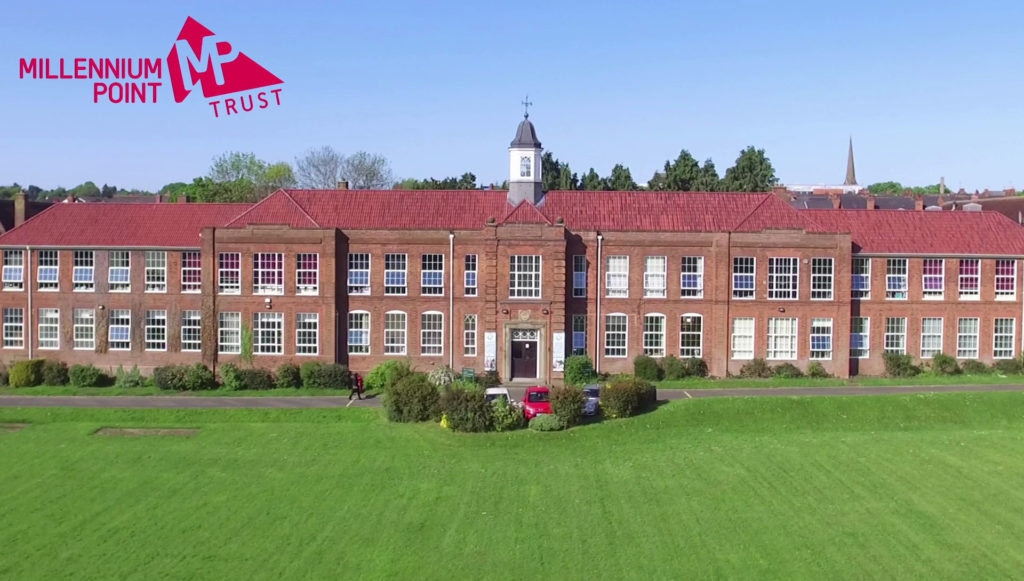 We are delighted to have received a grant from Millennium Point. This has ensured that students at Trinity will have the best possible opportunities to experience STEM in real-world scenarios and will support our drive to open up life chances to all students, regardless of their backgrounds. It has also allowed us to offer a more diverse and immersive STEM curriculum to not only our students but will help us inspire younger students from local schools to get involved with STEM, and consider at as a real option for future employment.
Lucy Green, Director of Sciences Faculty, Trinity High School and Sixth Form