The major nationally touring exhibition, SIXTEEN, will open to the public on the Promenade outside Millennium Point in Birmingham City Centre.
This important exhibition, which will run from 4th October – 11th November, is coming to Birmingham for the first time which coincides with the national photography conference; The State of Photography III.
SIXTEEN is a major new touring exhibition leading contemporary photographers join forces to present work that explores the dreams, hopes and fears of young people across the UK in these turbulent times where sixteen-year-olds were unable to vote in the referendum and the world of politics feels a million miles away from their aspirations and ambitions.
Photographer Craig Easton conceived this ambitious project following his engagement with sixteen-year-olds at the time of the Scottish Referendum. It was the first, and as yet only, time that these young people were given the vote in the UK. Building on the success of that work he invited 16 of the UK's foremost documentary portrait photographers to collaborate with young people across the country to make a visual vox pop on what it means to be sixteen now.
Internationally acclaimed photographers: Robert C Brady, Linda Brownlee, Lottie Davies, Craig Easton, Jillian Edelstein, Stuart Freedman, Sophie Gerrard, Kalpesh Lathigra, Roy Mehta, Christopher Nunn, Kate Peters, Simon Roberts, Michelle Sank, Abbie Trayler-Smith can be seen in the exhibition curated by Craig Easton, Open Eye and Anne Braybon.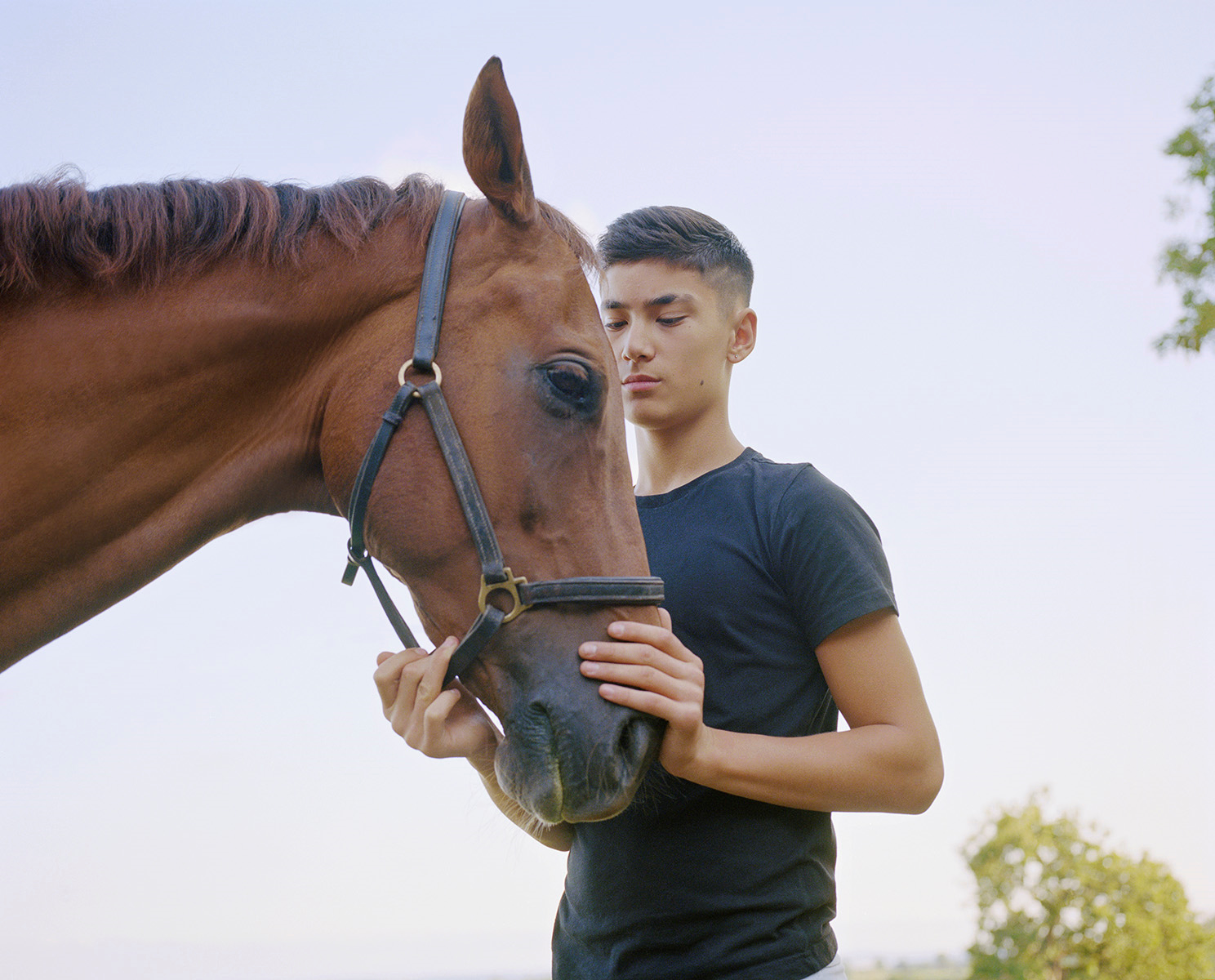 The photographers open up conversations with these young people about their hopes and fears, and who or what sustains them, giving prominence to voices rarely heard. The project explores how social background, personal histories, gender, beliefs, ethnicity, and location all might influence aspiration. The age is one of transition, of developmental, and of social change. At this time of increasing national and international anxiety, these young people are shifting from adolescence to become the adults who will live in a politically reshaped country, divorced from the European Union.
This integration of stunning portraits and young peoples' candid reflections will tour to institutions organisations, arts festivals, and venues including Millennium Point in the Eastside of Birmingham city centre. Each venue will co-curate a selection of the work inspired by their own location, relevant topics and themes. Dedicated engagement programmes will encourage further conversations with young people across the country.
Millennium Point is delighted to be able to host this important exhibition as part of its ongoing work to support young people and organisations working with them for fairer representation and opportunities.
SIXTEEN is free and will open to the public from 4th October to 11th November outside Millennium Point and Birmingham City University's Curzon Building. For more information please see the website sixteentouring.co.uk
---
Millennium Point is a multi-award-winning venue, charity and landmark public building in the east side of Birmingham City centre. Profits from its commercial activity are invested through the Millennium Point Charitable Trust into projects, events and initiatives which support the growth and development of science, technology, engineering and maths (STEM) and education in the West Midlands region. For more information, visit our about page.