Background
Ahead Partnership is a purpose driven business that reinvests surpluses into its programmes. They believe that it takes the combined resources of business, public and community partners to build a successful and resilient society where everyone regardless of their background, can flourish.
What was the challenge?
Currently too few young people have any concrete understanding of the career potential in this area. Schools and careers leaders are also struggling to keep up with developments within the technology sector and to understand the digital transformation that is underway across all sectors. Making effective links with employers is difficult and the landscape fragmented. Through an exciting programme of face to face and virtual engagement activities delivered through a Digitech week-long festival involving a range of regional employers.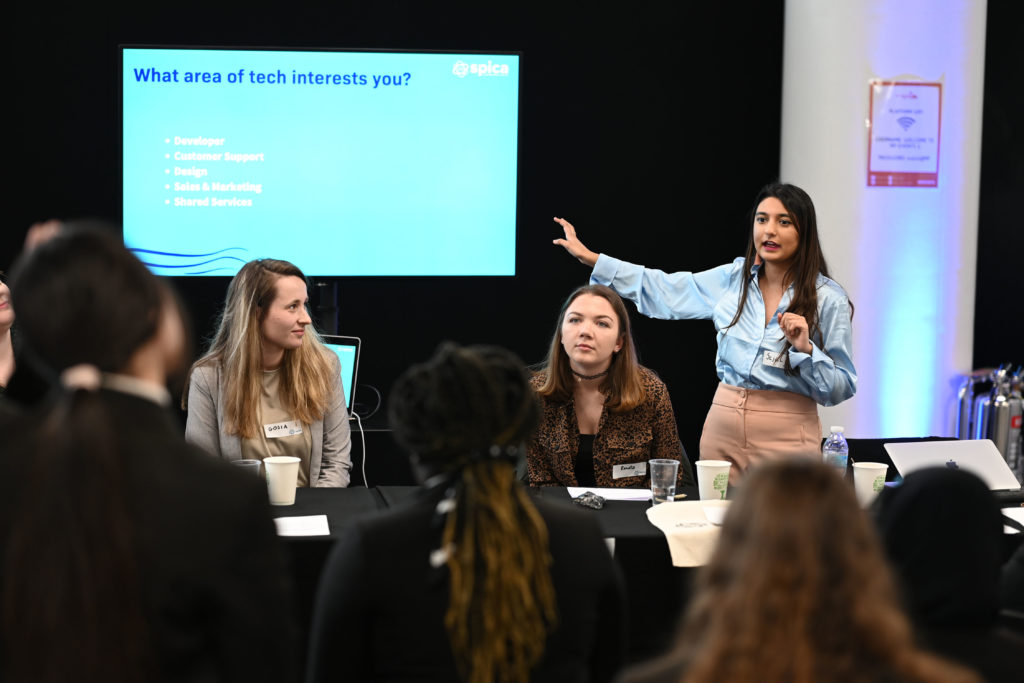 What impact has it made?
Throughout this exciting tech and digital careers experience day, girls from across the city had the opportunity to hear inspiring guest speeches from professionals including Jennifer Wait from Goldman Sacks and Amy Elliot, placement co-ordinator at SUMO Digital. The students also got involved in interactive workshops where they were able to ask questions to professionals already succeeding in roles like senior business analyst, placement programmer and chief people officer, and a large-scale challenge hosted by Avanti West Coast.
After learning about the different roles available to them and the skills required to succeed, 95% of the female students that attended said that they understood what skills they need to get into digital following the event. Meanwhile, the number of young women interested in digital careers following the event was an impressive 87%.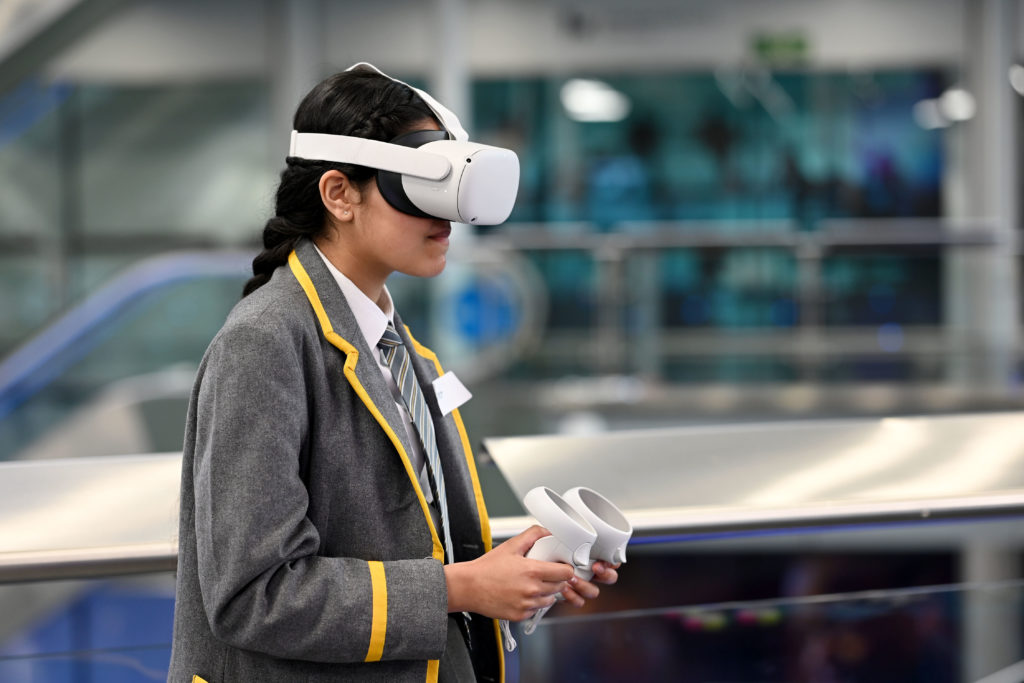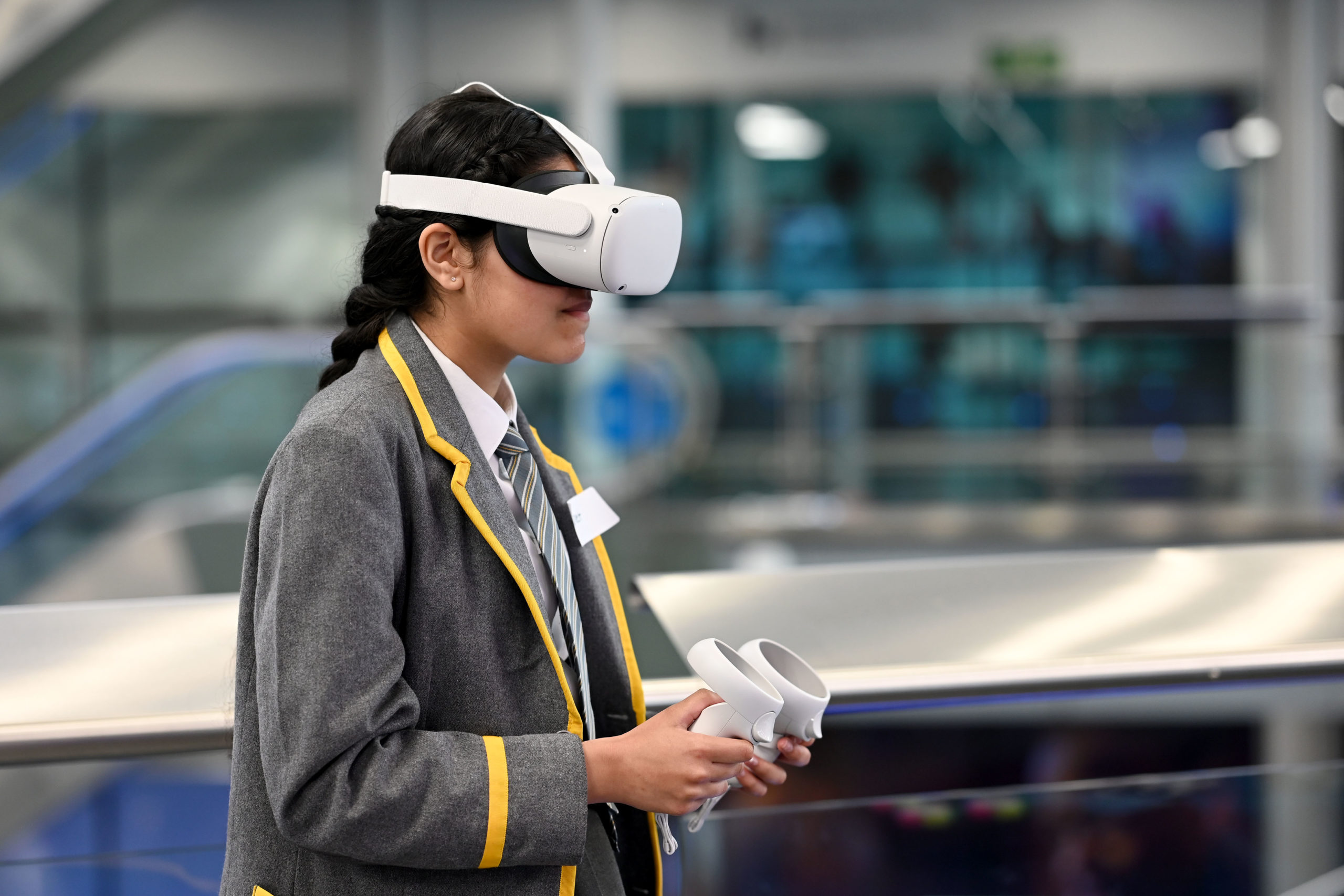 Stephanie Burras CBE, chief executive of Ahead Partnership –
Our #GirlTech events are extremely popular and effective, with volunteers from a diverse range of businesses and organisations keen to get involved, share their experiences, and promote the opportunities available within the digital and tech sector to young women beyond school.

Our recent West Midlands event at Millennium Point was a great success, the feedback that we have received shows that the students found it really informative, and the wide range of organisations involved demonstrates the real breadth of opportunity available to those hoping to thrive in a digital career. We targeted the event at young women in years eight and nine to help them apply their learning from the day when making their GCSE subject choices, and the students reported that #GirlTechWM has really helped to equip them with the knowledge and confidence to pursue their own paths in this thriving sector.
Why did they receive the grant?
Ahead Partnership have previously had a positive success rate in engaging with young people in education in skills and links to industry employers. The event gives inspiration in Tech careers and further tackles the diversity gap those industries. The grant will allow them to do a face-to-face event and series of virtual events and introducing students to a wide range of skill sets and job roles that may not have been originally known to them.
What We Funded
Operation and delivery of key events within the festival
Resources and materials for the events
Travel subsidies
Hire of additional equipment and resources for the events (i.e. AV equipment)
Speak To Our Friendly Trust Team