Unlock their future with a fully funded STEM degree at Birmingham City University
What is the Scholarship?
The Millennium Point Trust Scholarship aims to encourage diversity and engagement with science, technology, engineering and maths (STEM). Each year, the Millennium Point Charitable Trust will fully fund one undergraduate degree at Birmingham City University's Faculty of Computing, Engineering and the Built Environment. Following an initial application, we select up to five finalists to compete in a live final, presenting on current topics relating to their chosen industry in the context of the West Midlands.
The winner has their undergraduate tuition fees fully-paid by the Millennium Point Charitable Trust and Birmingham City University for three years and all five finalists will have opportunities for growth and personal development as alumni of the competition, to ensure that they are supported in making the first steps in their career in the West Midlands.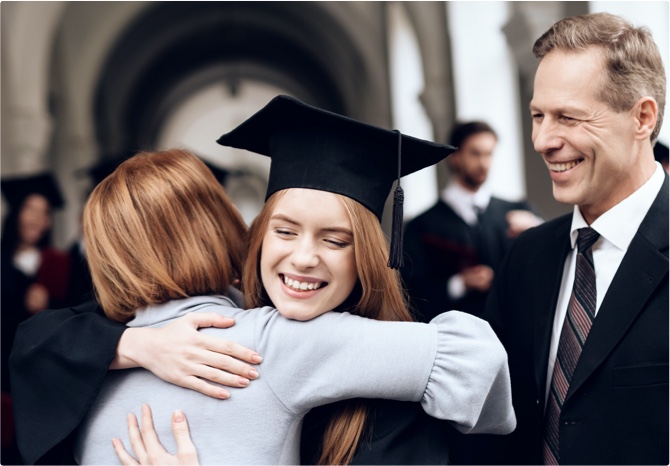 Why is it Important?
It's been estimated that 85% of the jobs that will exist in 2030 haven't even been invented yet. Currently, there is a shortfall of 173,000 skilled workers as 89% of STEM businesses struggle to recruit. New STEM roles expected to double in the next 10 years: businesses warn of economic impact if skills shortage continues. STEM skills are not limited to STEM businesses but encompass the entire working landscape.
How does our work affect this?
The Millennium Point Charitable Trust invest over £4.5 million each year to support the growth of STEM education in the West Midlands. The Millennium Point Trust Scholarship breaks down barriers and creates a more accessible route to a STEM career. Our charity also works closely with industry and educators to bridge the disconnect between STEM talent and STEM employers.
How Can Your School/College Get Involved?
Spread the Word!
Tell parents, young people, teachers, colleagues – anyone and everyone. The more people who know about our Scholarship, the bigger it gets and the more impact we can make together.
Follow us on Social Media
Follow, like, share and retweet @millenniumpoint on Facebook, Twitter, Instagram and LinkedIn with #MPScholarship.
Get in touch with the Trust team
Join our mailing list
Giving you the latest updates, events and opportunities to get involved in the scholarship and other charitable projects from our award-winning charitable trust.
To sign up please click here.
Download our Scholarship Toolkit
Contact our Trust Team
Got a question about your scholarship application? Want to see if your eligible for an MP Trust Grant?
Complete the form on the right and a member of our MP Trust team will be in touch with a response within 48 hours.