Our History
Opening in 2001, with our official opening in July 2002 by Her Majesty Queen Elizabeth II, we're the largest landmark millennium project in England, outside of London.
We deliver unique events, conferences and exhibitions as well as acting as landlord to major players in the city.
Our commercial profits continue to feed back into our charity, which supports science, technology, engineering and maths initiatives across Birmingham and the West Midlands.
It all began in 2002…
The Millennium Point project was originally developed in partnership between a number of public and private sector institutions – spearheaded by Birmingham City Council, Birmingham City University (formerly the University of Central England) and Birmingham Chamber of Commerce. Devised in 1995 as the largest landmark millennium project in England outside of the capital, Millennium Point opened on 29 September 2001 and was officially opened by Her Majesty Queen Elizabeth II on 2 July 2002.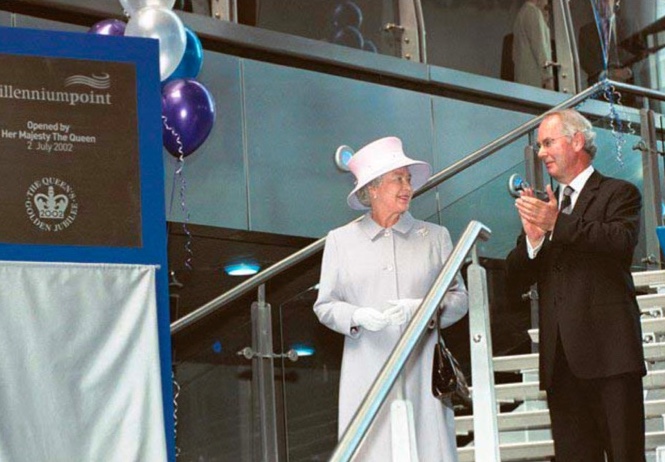 We've achieved a lot in a short time!
We're home to some of the city's leading institutions. Birmingham City University, Birmingham Metropolitan College, Thinktank and Marketing Birmingham have either been based in, or continue to operate from the building, and although we've seen many changes through the years we have evolved to meet the needs of our visitors and partners whilst keeping our charitable objectives at the forefront of everything we do.
We are the leading funder for the Science Park based at Thinktank, as well as investing in a number of off-site projects. Our site is home to the world-renowned Birmingham Conservatoire and we have successfully repurposed the former IMAX cinema facility, converting the auditorium into a unique 350-seater event space in Birmingham which can be hired out for screenings, AGMs, conferences and events.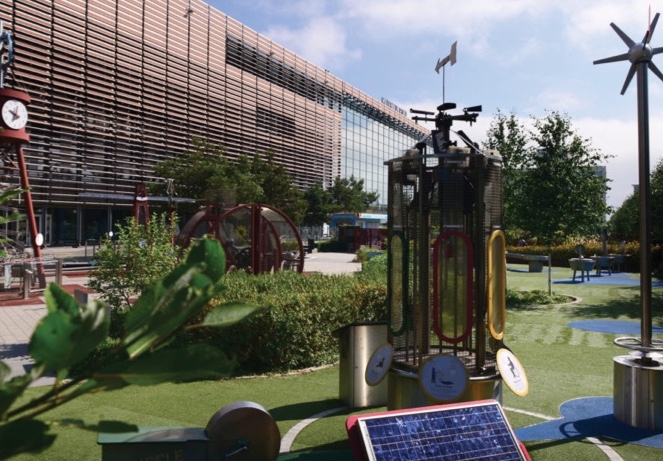 Today, Millennium Point continues to demonstrate its relevance to the people of Birmingham and beyond. Whether as a public space, an event organiser, landlord or, most importantly, a charity which invests £5m each year into helping local communities access STEM education.

Get in touch with our team!
If you have any general questions about getting here or what we do and how you can get involved, don't hesistate to get in touch.
Fill in the form on the right & we'll do our best to be back in touch within 48 hours.