About the recipient
The Aston Villa Foundation is a registered charity that delivers the community and social responsibility work of Aston Villa Football Club.
With a mission of 'Working Together to Enrich Lives', the foundation and its partners work with people from a variety of backgrounds in Birmingham as well as supporting the wider 'Aston Villa family' through schools, football in the community, disability, health and wellbeing, education, interventions and community relations.
What's the project?
STEM Stars will see the development of a new STEM programme in six schools, all within a three-mile radius of Villa Park. The funding will be used to purchase a Sphero robot package (which includes robots and a small pitch) that uses football to engage young people in coding. The money will also pay for training and some of the staff delivery.
Using code, the robots can perform specific functions – such as motion and direction, colour and light, and sensor-controlled reactions, allowing students to be creative with their programs. Teachers and students can use the robots for STEM learning through activities such as navigating a maze, painting, mimicking the Solar System or swimming across the water. The Aston Villa Foundation staff will also work with the schoolchildren to programme the robots to recreate Villa goals from the current Premier League season.
STEM Stars is an extension of the PL Primary Stars education programme which is already delivered by the Aston Villa Foundation to schools in Perry Barr, Erdington and Ladywood. However, none of the schools currently engage in STEM activities.
Challenge
The area around Villa Park has high levels of income deprivation and education deprivation. Education deprivation is intrinsically linked to income and social deprivation. This means children from low-income backgrounds, particularly marginalised backgrounds, have less opportunity to attain higher education and employment status.
The schools targeted in the STEM Stars project have a high percentage of BAME and high levels of income deprivation (top 3% nationally) and education deprivation (top 8%). The purpose of this project will be to better engage young people with STEM education and raise aspirational levels through the use of football and robotics.
What impact has it made?
The project will impact a cluster of schools withing the Aston area. It will provide children with an opportunity to engage in computer science in a fun and engaging way they otherwise would not have been able to experience due to the lack of resources and funding within their own schools.
Why did they receive a small grant?
Aston Villa Foundation presented a clear proposal which identified a challenge within the local area. They put forward an insightful and imaginitive project which brings STEM to life in an engaging manner.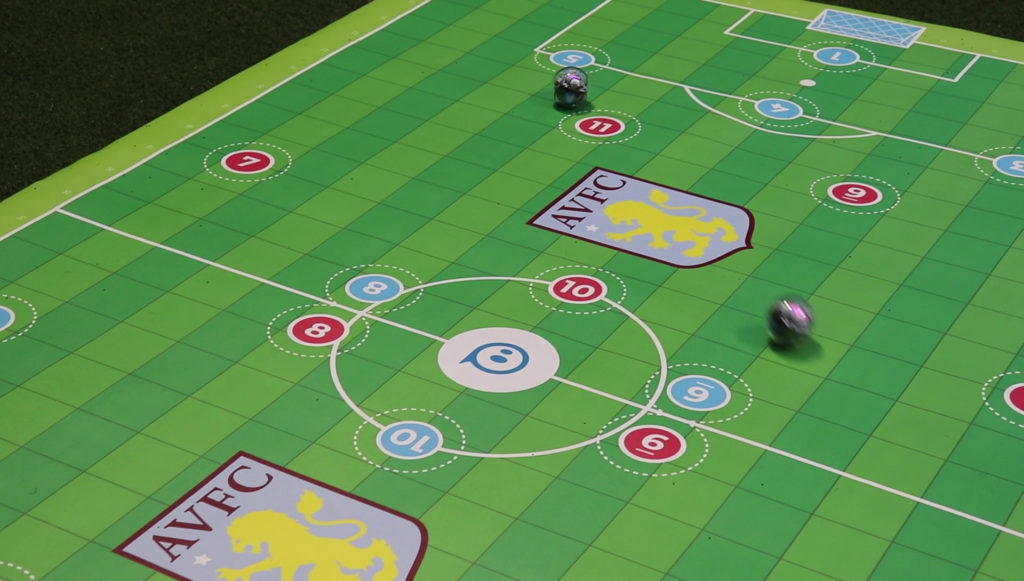 The funding will allow us to be innovative with our provision in schools and make a difference within the local community by equipping the next generations with potential skill sets of the future and looking positively ahead in an ever-evolving technological world.

It will provide us with a further opportunity to have a positive impact on children and schools, by enriching their curriculums through this unique programme to experience, learn and develop through STEM, with the power of football and the club as a key instigator to unlocking learning potential.
Paul Hughes, Schools Manager, Aston Villa Foundation
What We Funded
Purchase of equipment (i.e. Robots, software, materials, tablets and equipment)
Training staff in delivering the project
Delivery of 60 days of activities within schools
Speak To Our Friendly Trust Team