Background
The Birmingham Botanical Gardens are a 15-acre botanical garden situated in Edgbaston, and one of the most popular attractions for families in the region.
Challenge
Primary schools lack the resources and skills to provide laboratory style and specialist science learning experiences and research supports the importance of nurturing interest in science prior to secondary school and before known stereotypes fully develop. Sensational Science is a new, original interactive education workshop designed to enable school children to investigate plant DNA and undertake scientific experiments into the science behind plants in a laboratory-style session at Birmingham Botanical Gardens.
The aim is to inspire young people at this opportune time, generate an interest in science and scientific literacy and encourage the study of science/STEM subjects at school. The Royal Society of Chemistry, Birmingham & West Midlands, supported this collaboration to deliver Sensational Science, designed to engage children and the general public in science and to promote the chemical sciences and aims to benefit visitors of all ages to the Botanical Gardens.
What impact has it made?
The project provides practical experience of scientific investigation for KS1 and KS2 primary school pupils (aged 5-11 years) from inner-city schools in Birmingham and the West Midlands. Led by an award-winning education team, the project aims to deliver 35 sessions during 2019/20 to 1,000 pupils from primary schools in Birmingham and the West Midlands. The project demonstrates the practical application of STEM within a green space which elevates their knowledge in STEM in a fun and imaginative way.
Why did they receive a small grant?
The project works with inner-city schools, many of whom have a high population of students from deprived and marginalised backgrounds. The session-based workshops provide an exciting and innovative way to bring science to life for children in the vibrancy of Birmingham Botanical Gardens. It also provides an opportunity for children to gain STEM knowledge in an outdoor setting, in a green space which many of them will not have access to otherwise.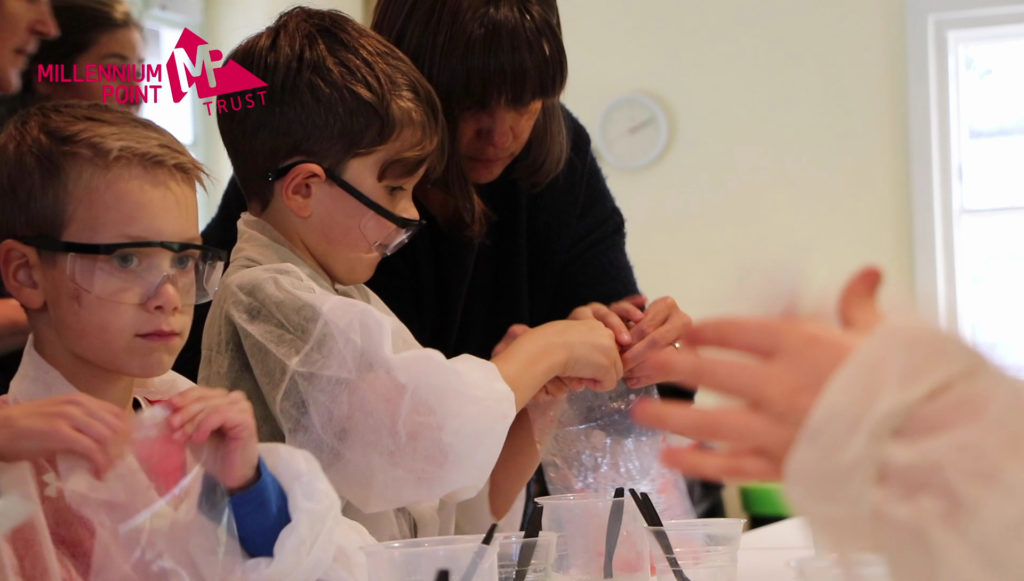 We are absolutely thrilled to have been awarded a small grant from Millennium Point Trust. As a direct result of this grant, we can deliver an exciting programme of bespoke workshops enabling school children to investigate plant DNA and undertake scientific experiments into the science behind plants in a laboratory-style workshop at the Birmingham Botanical Gardens.

The funding will enable us to deliver a minimum of 35 workshops during the year 2019/20, and provide opportunities for up to 1,000 primary school children from Birmingham and West Midlands schools to 'work scientifically'. We are especially delighted that this grant will help support the prohibitive costs of travel for up to 20 of our most deprived local schools, a cost we know to be a barrier to some of our closest inner-city schools. With your support, we are able to provide the additional benefit to schools of being able to access the Gardens in general -where they can stay for as long as they choose!

We would like to put on record our thanks to Millennium Point Trust for their support for our work and their hugely important commitment to developing the STEM agenda in this region.
Elizabeth Frostick, Development Director, Birmingham Botanical Gardens
What We Funded
Specialist education staff
Workshops and training
Resources and Equipment
Travel subsidies for schools
Speak To Our Friendly Trust Team