Background
Great Bridge Primary School is a large KS1 & KS2 primary with 500 students located in Tipton.
Challenge
Great Bridge was seeking to enhance their computing curriculum within the school – upskilling the computer literacy of students and get more of them engaged in computing as a subject and possible career path. The school were limited by the resources they had available which included very old equipment and outdated and limited software programmes to teach with. The Millennium Point Trust Grant funded 17 Lego WeDo Sets and the children have learnt to build physical lego models including tilt and movement sensors and motors.
What impact has it made?
The project made a significant impact on the students at the school. Great Bridge Primary have been able to deliver an enhanced curriculum with the resources purchased via the grant becoming a staple of their education. Engagement in computer science has increased significantly with many students citing it as a favourite lesson. Students have been able to develop not only their core computer skills but problem-solving, team working and oracy skills. Similarly, the school has reported much stronger enthusiasm among students for STEM subjects as a direct result of the project.
Why did they receive a small grant?
The project had a clear focus and demonstrated a sound strategy for enhancing STEM learning at the school. The school laid out obtainable objectives and a carefully measured approach for what they wanted to deliver and how. Enhancing the computer science resources within the school has had a significant impact on students perception towards STEM learning and STEM as a career.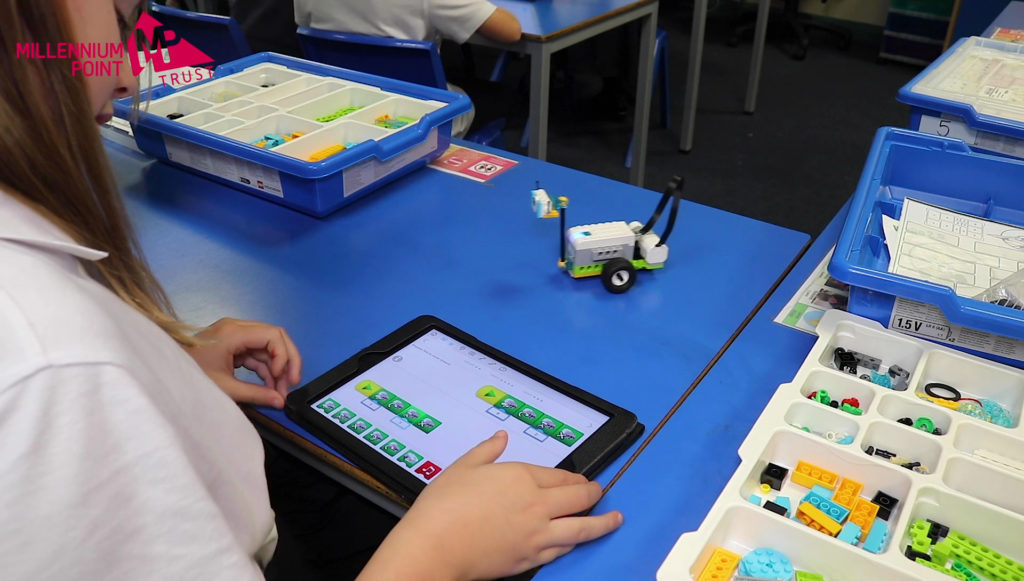 We are incredibly excited about the prospect of teaching Lego coding and control to our KS2 pupils and believe it will enhance our Computing and Science teaching in an extremely positive and long-term way. Without the small grant from Millenium Point, this project would have been impossible due to the current funding available to schools however with their support we can inspire our children and give them a fantastic learning opportunity that will help them develop lifelong skills and understanding in the area of STEM subjects.
Judith Bedford, Head Teacher, Great Bridge Primary School
What We Funded
Purchase of necessary apps and programmes
Equipment and teaching resources
17 Lego WeDo Sets
Speak To Our Friendly Trust Team