Background
King Solomon International Business School is Birmingham's first all-through (4-19) Christian free school with a student body of 1,200 students. Part of the Woodard Family of Christian Schools, it specialises in international business and entrepreneurship.
Challenge
King Solomon International Business School in an inner-city school which has a student body comprised 97% BME, with a high percentage of which from low-income backgrounds. Many children are limited in activities over the summer holidays, with some lacking the digital basics such as a phone or home computer. The project is free to attend Summer Code camp for the Year 7-10 students over the month of August. This will introduce and upskill children with little or no code experience to the World of Code and get them to intermediate by the end of the 4-week program. This summer camp will also provide a space for the students to meet, socialise and bond over the summer holiday period.
What impact has it made?
The aim to address Diversity in Digital was achieved with just a little under half of the attendances taken up by Girls and 98% were of African or Caribbean background. The club increased exposure to STEM and STEM-related subjects and made a significant impact in the advancement of students' understanding of HTML, CSS and JavaScript. Following the end of the camp, children reported they were more aware of computer science as a career.
Why did they receive a small grant?
The project proposal demonstrated a clear objective to increase diversity in STEM subjects and drive interest in computer science as a career. The proposal was detailed and showed that the Parent School Partnership had already formed relationships with other organisations to deliver the camp. The recipient identified a clear challenge that faces their pupils and their local community and presented a sound solution through which a grant could make significant impact.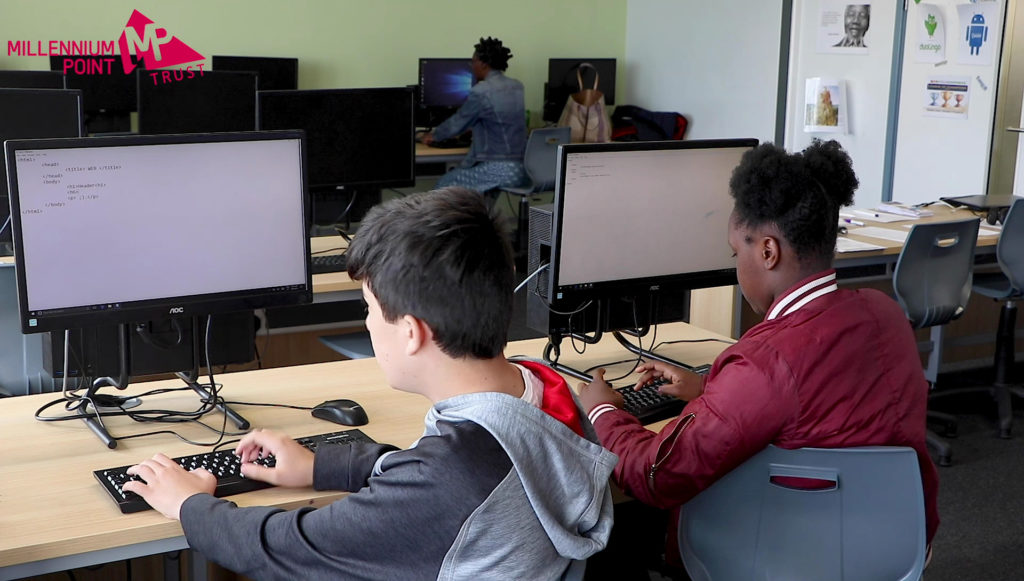 With funding from the Millennium Point Charitable Trust, we have been able to reach children from urban, challenged or hard to reach backgrounds who would not usually have access to this type of STEM and coding activity. We are able to provide a fun, interactive summer code camp while helping to address summer holiday food hunger and keeping children positively engaged in a safe environment.
Jane McLeod, Lead Chair, Parent School Partnership at King Solomon International Business School
What We Funded
Technological resources (Raspberry Pi, Arduino etc.)
Refreshments
Travel costs
Speak To Our Friendly Trust Team