Background
Trinity High School and Sixth Form Centre is a 13-18 co-educational academy school located in central Redditch.
Challenge
Students at Trinity High School have a keen interest in STEM Learning which is limited by the resources and funding available to the school. This project transforms a dilapidated Art & Design room into a state-of-the-art STEM room. The room will be equipped with computers and CAD/CAM & machinery to provide a platform for ICT, Science and Mathematics where students can work on a range of projects which develop core STEM skills and apply their learning to real world scenarios.
What impact has it made?
The project will enhance the teaching of the STEM curriculum, expand their after school STEM activities and use the room as a hub to provide opportunities for the teaching of STEM to students in other local middle and primary schools as well as the wider community – ultimately raising the profile and importance of STEM in the workplace and showcase a wide range of potential careers available to young people within the area.
Why did they receive a small grant?
Trinity High School demonstrated clearly the impact the funding would make not only on their school but other schools and communities within the wider area. Their proposal was carefully considered and highlighted the importance of STEM learning within their school, referencing previous projects and initiatives they have delivered to encourage students to consider the opportunities of pursuing STEM subjects and careers.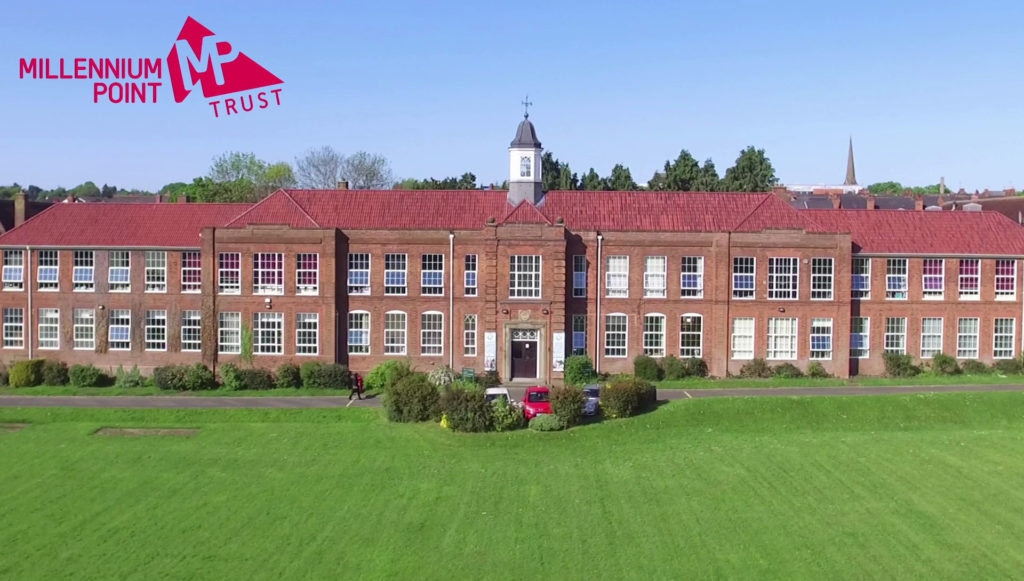 We are delighted to have received a grant from Millennium Point. This has ensured that students at Trinity will have the best possible opportunities to experience STEM in real-world scenarios and will support our drive to open up life chances to all students, regardless of their backgrounds. It has also allowed us to offer a more diverse and immersive STEM curriculum to not only our students but will help us inspire younger students from local schools to get involved with STEM, and consider at as a real option for future employment.
Lucy Green, Director of Sciences Faculty, Trinity High School and Sixth Form
What We Funded
Purchase of materials for transforming the room
Costs of labour for transforming the room (i.e. electrics etc.)
STEM equipment to be installed in the room
Speak To Our Friendly Trust Team