It's already widely known that females are massively underrepresented in STEM education. Currently, females make up 28% of the science, engineering, technology and maths workforce. At Millennium Point Trust, we are trying to change the percentage with the help of Scholarships, Grants and projects such as SciMED.
As a charity supporting STEM education in the West Midlands, we also aim to support other organisations and shine a spotlight on their work to further promote the importance of STEM.
Below, provided by Twinkl, we see 4 inspiring women in STEM talk about their careers including Millennium Point CEO Abbie Vlahakis. The videos, perfect for younger audiences, educators and staff working in schools can help students learn about different career options in STEM.
Abbie Vlahakis, CEO Millennium Point
Dr Jenny Arthur, Glaciologist – Glaciologist, Dr Jenny Arthur
Dr Jenny Arthur shares her tips on scientist skills and the life of a glaciologist, studying the ice shelves of Antarctica.
Science is a wonderful way to learn about the world. But what skills do you need? Where do you get these skills and knowledge to be a scientist. Well Dr Jenny Arthur shares some very cool ways she uses her scientist skills in Glaciology.
Dr Felicity McDowall, Archaeologist – Archaeologist, Dr Felicity McDowall
Dr Felicity McDowall shares her story of being an archaeologist and how she uses dates and evidence to understand the past. She's even studies people from The Stone Age.
Archaeology is Dr Felicity McDowall's specialist subject. And she uses a lot of scientific skills as an archaeologist and anthropologist.
Clare Brown, Biologist – Biologist, Clare Brown
Start exploring science with curator, Clare Brown as she shares her story of studying biology with schools and working to preserve thousands of plants and animals at the Leeds Discovery Centre.
Imagine exploring science and seeing thousands of different animal bones and fossils? For biologist, Clare Brown, that's her job. Everyday!
Get involved with Millennium Point
Our multi-award-winning charitable trust invests more than £3m each year towards furthering STEM education within the West Midlands.
Over the years we have provided funding to Scholarships, Grants, and projects that benefit the region. Find out more about our Trust and see how you can get involved here.
Background
Lyng Primary School's vision is to provide a nurturing, happy, and safe environment. Surrounded by caring adults, pupils are provided with opportunities to become the best they can be. The school strive to ensure that every pupil leaves feeling confident, self-motivated, and independent so that they are ready for the next stage in their lives.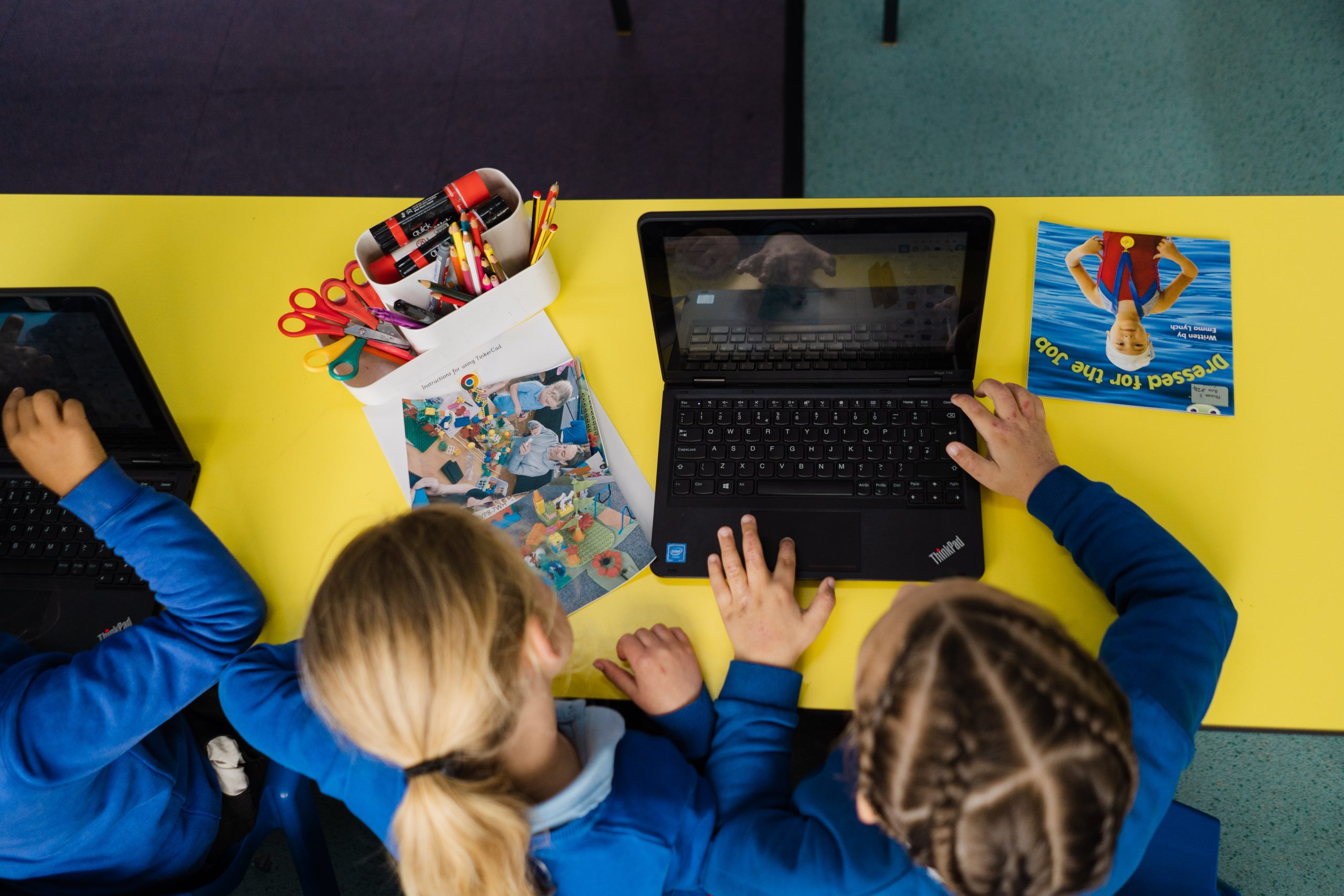 Aim of the project
Lyng Primary School's aim was to engage all pupils in STEM by encouraging them to become 'Lyng Architects'. They were given a design brief asking them to design and build their perfect Lyng community. The brief included a strong enthesis on being eco-friendly, promoting rewilding, and sustainability. The pupils responded with innovative designs for the community.
The designs and creations were achieved by using CAD software. The work was then 3D-printed to display in the school foyer alongside handmade examples. The project was also supported by parents who came in to help their children build their designs.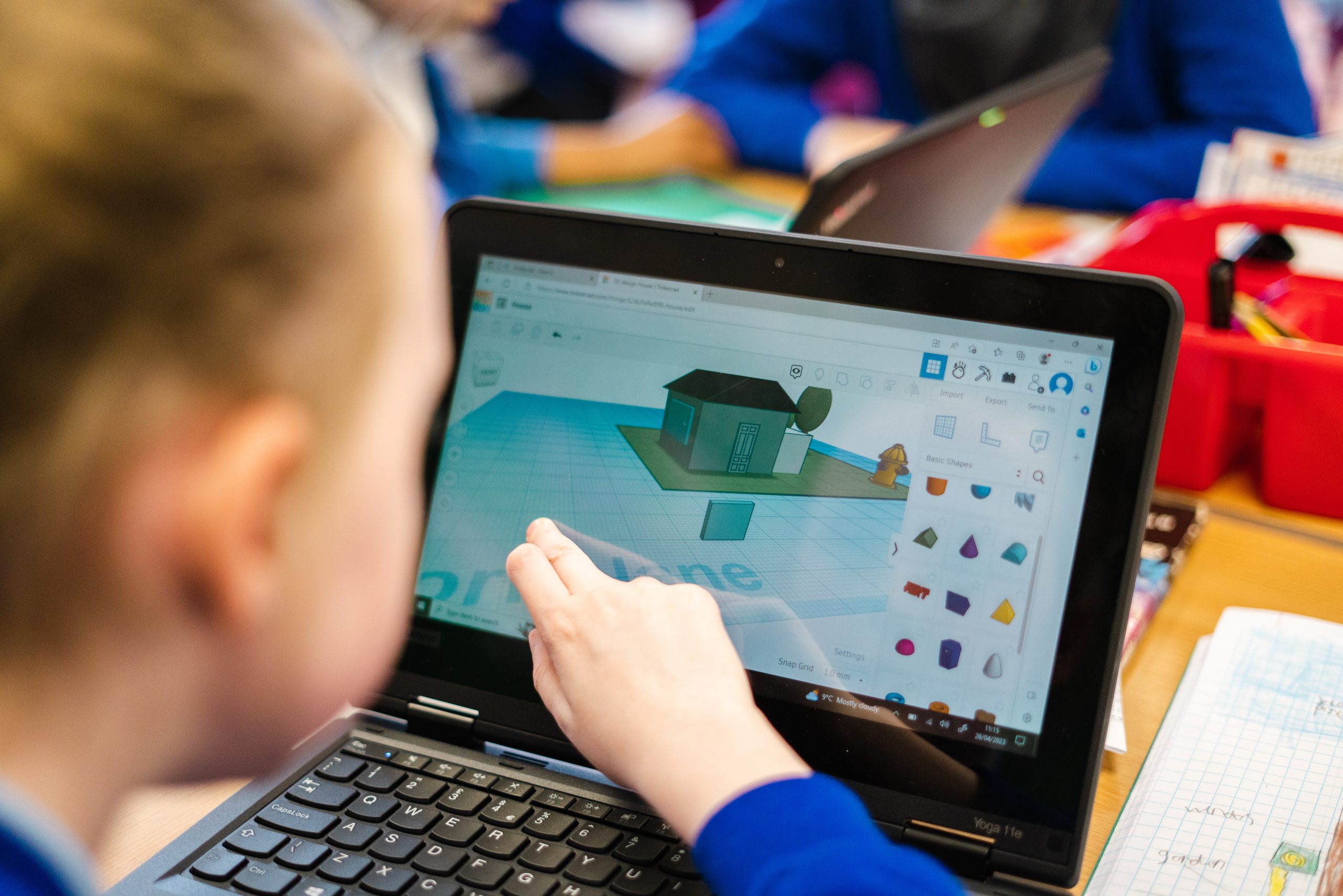 The Millennium Point Trust Grant provided the grant that allowed the school to purchase 3D printers, laptops and resources to make the project happen.
What impact has it made?
Over 500 students benefited from the Millennium Point Trust Grant. It has provided staff with amazing opportunities to plan and deliver an exciting STEM project for their class. Over 95% of students never have had the opportunity to use 3D printers or CAD software before. The grant allowed them to learn about career options that may not have been accessible to them prior.
Parents who got involved in the project had high praises for the project, one parent said 'kids get more fun by seeing their parents working with them inside school, sitting with them together'. Another said 'it was nice to be invited into school and involved with my child's afternoon, I thoroughly enjoyed it! Thank you.'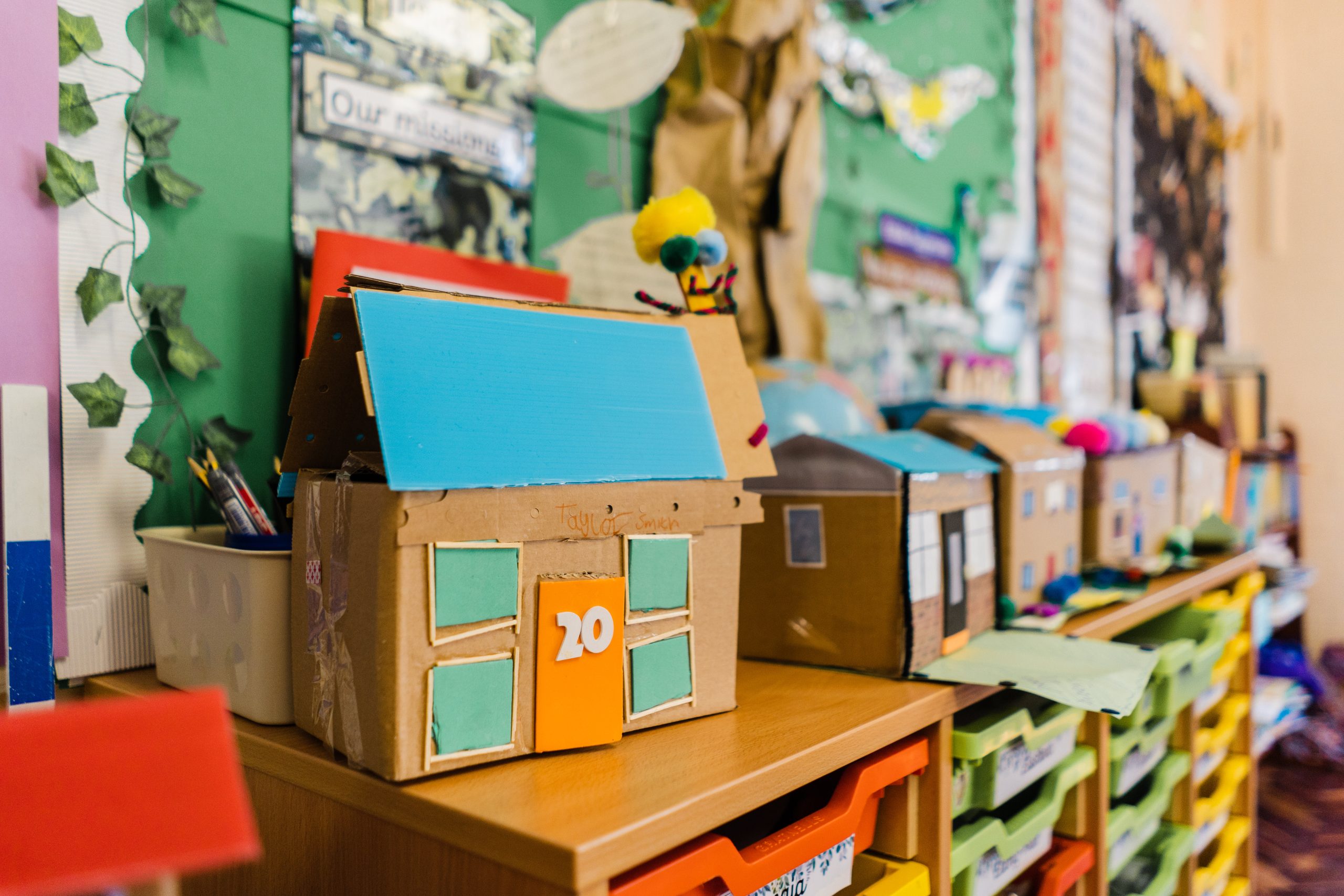 Governors were also invited to the 'Inspire' afternoons, one comment received mentioned 'I really enjoyed the afternoon, it's always great to come in and get involved with what they are working on. I thought the project was brilliant and the children had so many great ideas, I think there might be some budding engineers amongst them and clearly some pupils are cut out to be supervisors! It was great to see them all working together and making their ideas come to life. Really great event, would love to see more of these.'
Get involved with Millennium Point Trust
Our multi-award-winning charitable trust invests more than £3m each year towards furthering STEM education within the West Midlands.
Over the years we have provided funding to Scholarships, Grants, and projects that benefit the region. Find out more about our Trust and see how you can get involved here.
Background
Sandwell College is the largest provider of 16-19 year old study programmes in the West Midlands. Their mission is to ensure that every young person has the opportunity to reach their full potential, achieving a successful career in their chosen field.
Aim of the project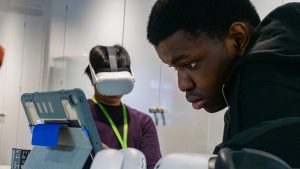 The aim of the project was to set up a 3D Immersive Learning Lab, introducing exciting, engaging and innovative STEM-related learning projects across the colleges curriculum, using emerging technologies such as virtual reality programming.
A series of workshops will be run to inspire students to become more engaged in STEM, promoting careers through virtual reality workplace tours, connecting with those who previously might not of seen STEM careers.
What impact has it made?
The project has begun with great success, giving students a fantastic insight into 3D modelling and virtual reality activities around STEM.
The college has partnered with Cadbury College in Kings Norton to use some of their facilities to host the equipment for students.
Through the use of iPads and VR, the students have taken part in a number of exciting activities to enhance their STEM learning. These include entering new worlds and visualising scientific concepts and diagrams, such as life-sized DNA structures.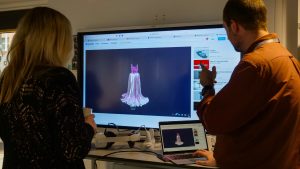 They have also tested out Augmented Reality Cubes, which combined with a VR headset allows the students to hold the cube and they visualise holographic 3D models (such as engines, the human brain and CAD drawings) in the palm of their hands. As they rotate these around they can view them from all angles.
Moving forward the college are looking to attract more students to study STEM courses, using the equipment to engage them in a fun and effective way.
Get involved with Millennium Point Trust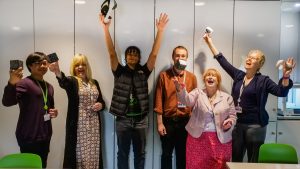 Our multi-award-winning charitable trust invests more than £3m each year towards furthering STEM education within the West Midlands.
Over the years we have provided funding to Scholarships, Grants, and projects that benefit the region. Find out more about our Trust and see how you can get involved here.
Exhibitions are a great way to show off your products or skills, while being able to network and meet new potential clients. They're also a great way to reach new audiences and boost sales.
Due to this we've put together a few tips to help you plan your next event.
How to plan an exhibition 
Art exhibitions are successful when planned carefully. This includes creating a visual plan and focusing on your marketing. When planning an exhibition you should consider:
How you can boost your profile to increase exhibition attendees.

The theme of your exhibition.

The location.

Whether you have any sales goals.

How you want to build your brand.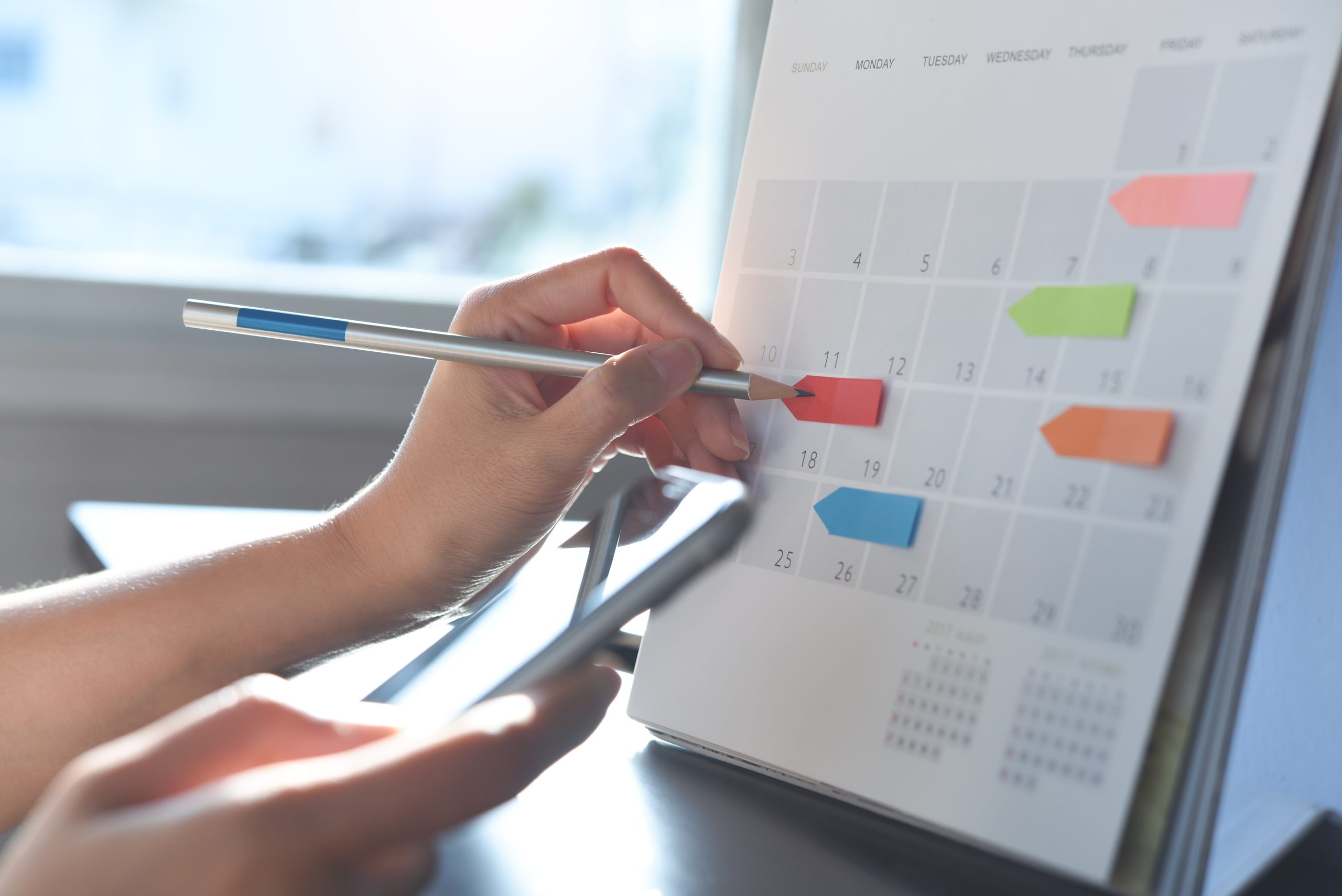 If you're looking to plan a trade show you want to make sure you fully promote your unique selling point (USP). When planning your show you want to think about:
Creating measurable goals.

Whether any competitors are attending.

Create a visual concept for your exhibition/stand.

What products you want to promote.

Whether your staff understand the products they're promoting.

Are you offering any incentives?
Other things to consider include:
The venue 
Your venue determines the number of guests and exhibitors you can have at your event. You also want to make sure you choose a venue that reinforces the image you want to portray. 
Marketing
When planning an exhibition you need to consider how much money and effort you will need to put toward marketing. This will include marketing to exhibitors and attendees to persuade them on why they should attend/take part. 
Are you going to include any special guests?
Guest speakers are great for conducting seminars or talks . This can provide great talking points throughout the exhibition helping to boost networking and increase your clientele list.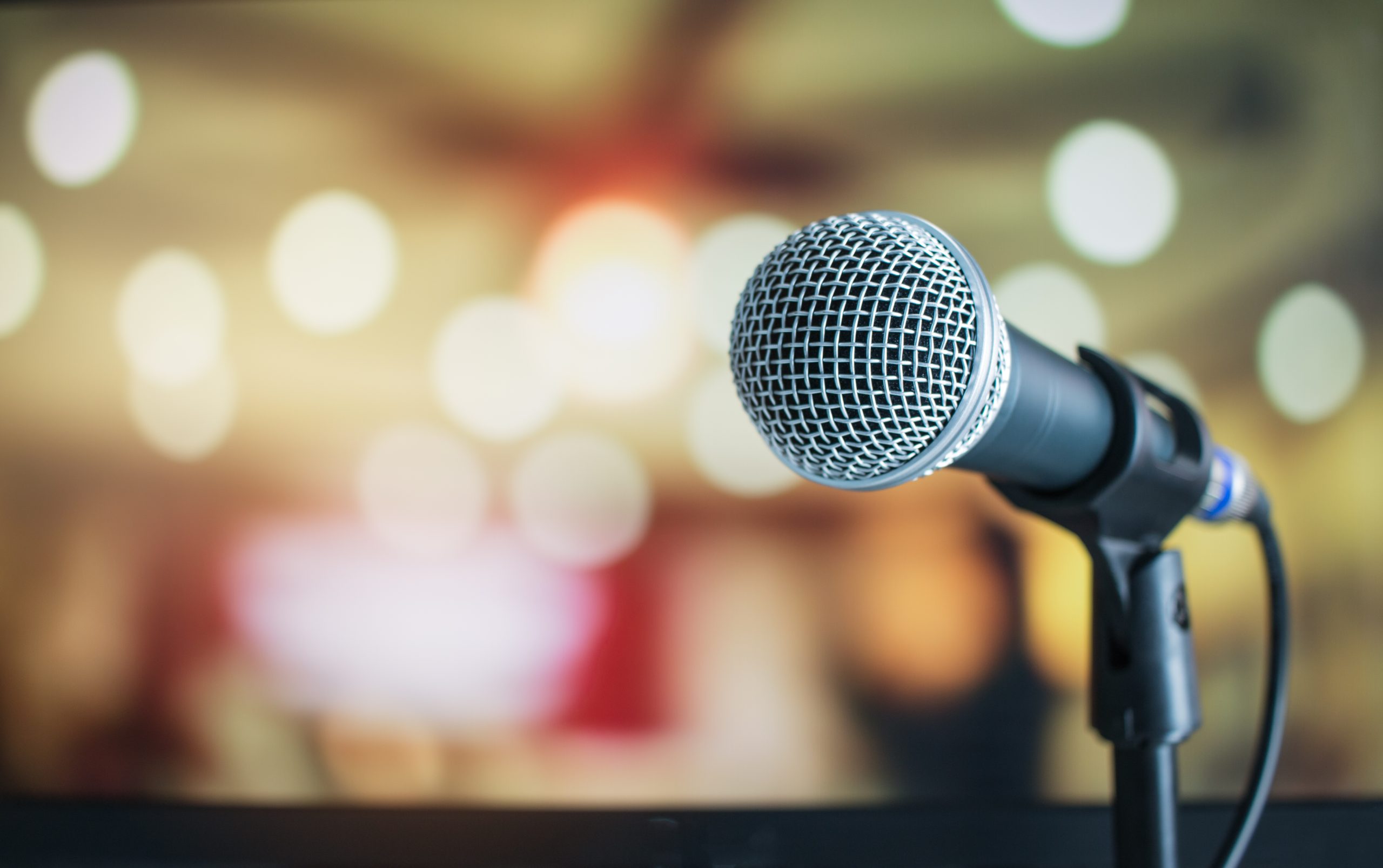 How are attendees going to get there?
When looking for a venue it's important that you book somewhere that has easy access, transport links and parking. This will help increase attendee numbers as they're more likely to attend if they can get there easily. 
Why host an exhibition in Birmingham? 
There are many benefits to hosting an exhibition in Birmingham, such as it having great access to transport links. There are many bus and train routes, as well as Birmingham airport being a short distance from the city centre for those travelling internationally. 
There's also a wide range of hotel options to choose from to suit all budgets. This is especially useful if you have people travelling long distances.
Furthermore, Birmingham has loads of cultural spots to offer, such as museums and galleries, which is especially great if you're holding an art exhibition as this will further emphasise the event you're holding. 
Another great reason for holding your exhibition in Birmingham is the large number of businesses in the area. This poses great opportunities to increase attendance and further boost networking and future client opportunities.
Why choose Millennium Point to host your exhibition?
Millennium Point is situated right in the city centre of Birmingham near Moor Street and New Street station, as well as having lots of bus routes nearby. Those travelling by plane can also go straight from Birmingham International station to New Street station in just a couple of minutes, making it an ideal location to hold your next exhibition.
Hosting your exhibition at Millennium Point is also a great option as it's close to various hotels like the Clayton Hotel, meaning attendees don't need to travel far before and after the exhibition ends.
Millennium Point is also introducing 6 new spaces located next to the Auditorium that are perfect for training, presentation and exhibition purposes. If you're looking for a space to hold smaller training events or presentations then our Curzon rooms 1-5 are perfect for you. However, if you're looking for a larger space then our Curzon Suite might be a better option for you. 
Get in touch with us today to discover what room is perfect for you.
Background
Wood End Primary School aims to inspire confidence, happy, resilient learners who strive to be the best they can be through an engaging curriculum delivered in an inclusive environment.
They strive for positive partnerships between school, parents and their community and a shared understanding of their aims, being approachable, authentic, and honest.
Aim of the project
The school wanted to purchase Lego Spike Kits, with enough for a whole class  to work in pairs to create and program moving models.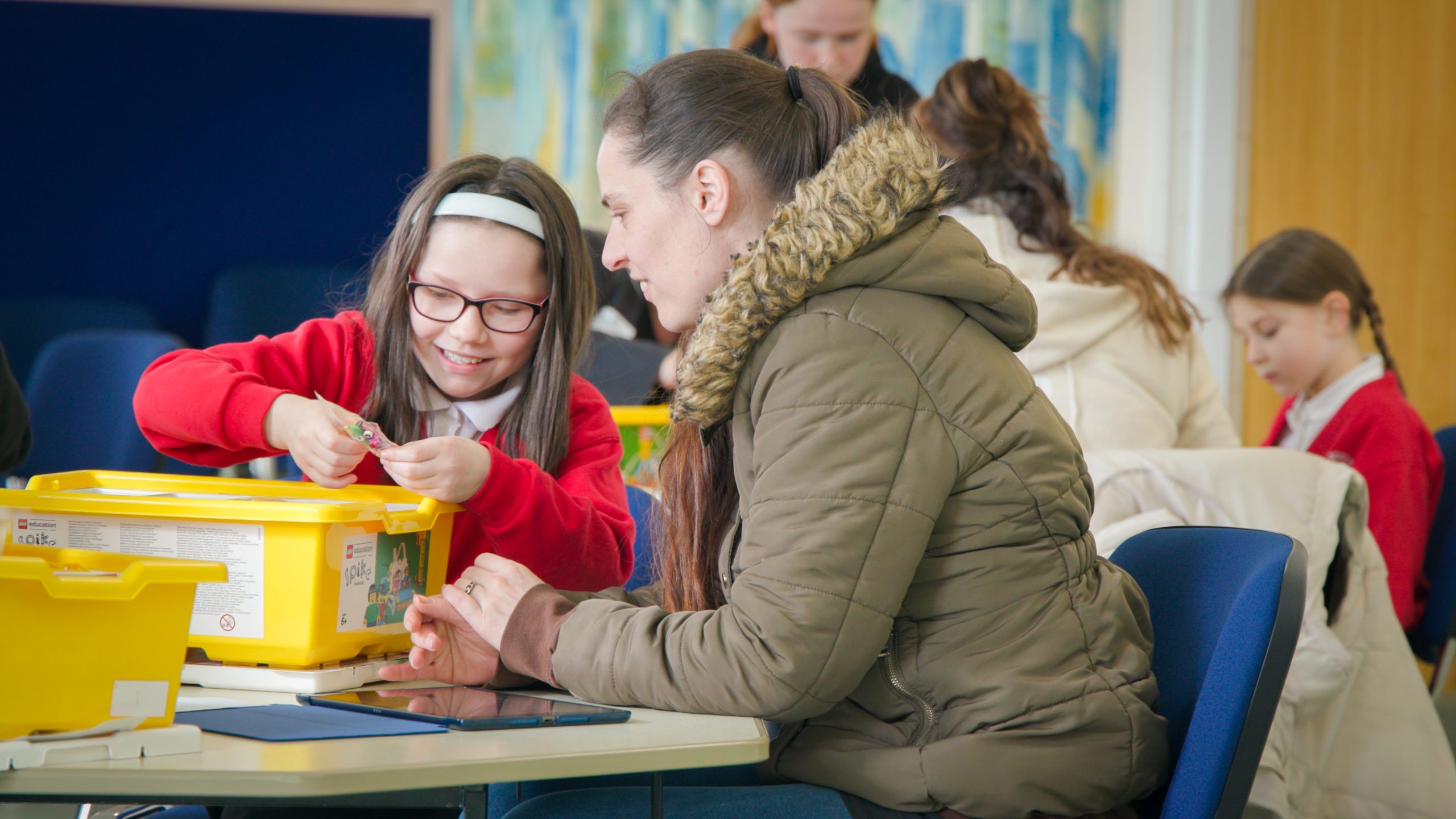 They wanted a project that would help the pupils develop a love of engineering and computing, alongside an appreciation of how these skills are used in the world around them. From this the children would see the impact of STEM and the career options available to them.
What impact has it made?
The club has started with great success. The pupils have already made and controlled various  Lego  structures – such as carousels. The club also has a great intake of female pupils, who are traditionally underrepresented in the field, and are interested in learning how to code.
On some sessions, the school branched out invites to the pupils' parents to join in.
One parent from the session said 'STEM's important to children's education because it gives them a big scope of careers when they're older'.
Their first project was how to program a space rover to move and detect an object. At the beginning, the pupils will explore the purpose of a rover looking at real life examples of Mars rover and the engineers who have created them. They then went on to build and control a rover including a motion and tilt sensor and programmed the model using coding and debugging.
After the initial project, the pupils will launch the design and make competition on how to find solutions to solve 'real life' problems. Along with parent workshops, they will also invite people from the industry to talk about their STEM career choice and have Q&A sessions with the pupils. Parents will also be invited to judge the winner of the competition.
Get involved with Millennium Point Trust
Our multi-award-winning charitable trust invests more than £3m each year towards furthering STEM education within the West Midlands.
Over the years we have provided funding to Scholarships, Grants, and projects that benefit the region. Find out more about our Trust and see how you can get involved here.
STEM education is an important part of a school's curriculum and has a huge impact on the way that children learn and develop.
This blog will explore everything you need to know about STEM education and learning, to help raise awareness of its importance and encourage others to implement it.
What is STEM? 
STEM stands for science, technology, engineering and maths. However, rather than teaching the subjects separately, STEM education uses a combined approach to encourage and better equip students to consider careers within the industry. 
Why is STEM important?
STEM is important in teaching children the skills that are essential to their development. 
With the constant improvements and new developments in technology, it is becoming more important for children to learn skills such as computer programming and computational thinking as well as media literacy. 
Furthermore, STEM encourages children to ask questions and solve real world problems, helping to prepare them for later education and adult life. 
Benefits of STEM
STEM education has many benefits for children, such as:
Encourages creativity
STEM education encourages creativity and innovation, allowing new technologies, solutions and ideas to emerge.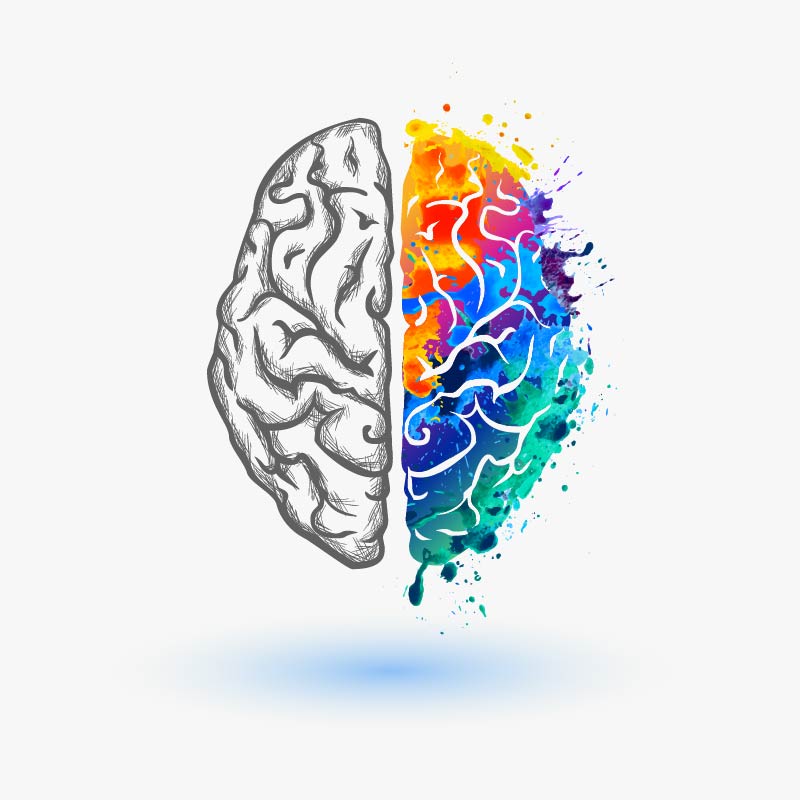 The teaching of STEM not only helps children's development and learning but also helps the population and planet to develop as well.
Builds resilience
The teaching of STEM allows students to experiment and experience failure. Due to this, children become resilient through learning to get back up and try again. 
Promotes teamwork
STEM education doesn't split children apart because of their varying education levels. Instead, it encourages children of all levels to work together to learn and develop new skills, while building a community that's willing to learn new things.
Encourages use of technology
STEM teaches the power of technology and innovation, helping children learn various technologies. This will also promote adaptability, allowing children to take on challenges head on rather than hesitating or worrying about changes.
Impacts of early STEM education
Early STEM education helps children build various important skills that they may otherwise miss if they weren't taught it.
Benefits of early STEM education include:
Hands on experience
It would be a mistake to think that STEM education only focuses on equations and complex experiments. It also focuses on hands-on experiences, providing a gateway into subjects like maths and science.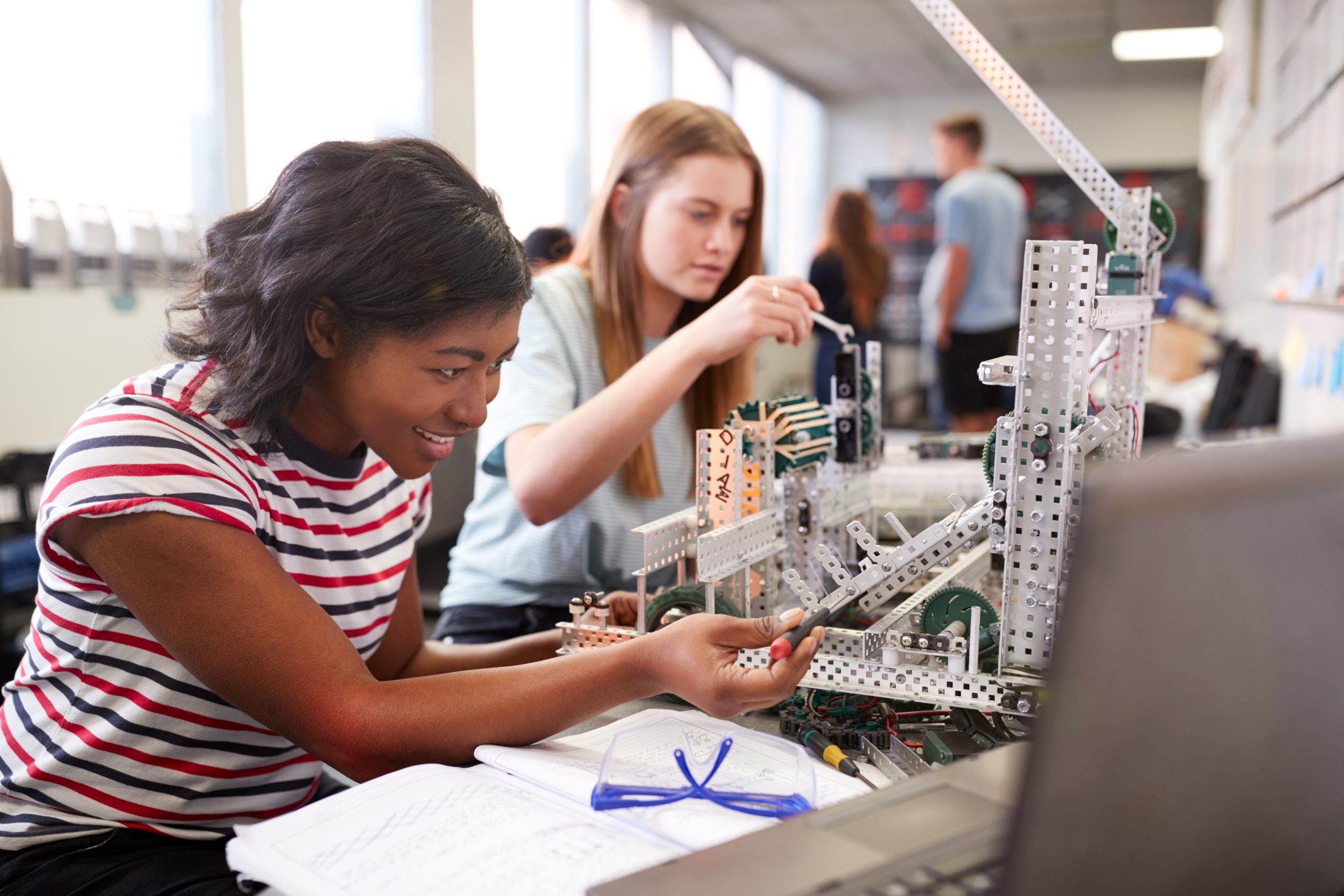 Early STEM teaching could include things like making paper aeroplanes or building a rocket out of recycled materials. This helps to embed creative, problem solving and ideation skills, allowing children to further develop throughout education.
Memory retention
Teaching STEM at an early age can help children improve their memory retention. STEM education has a typical retention rate of 80-90% whereas traditional education only has a 5% retention rate.
Building children's memory retention as early as possible gives them a great headstart when it comes to learning and developing throughout their education. 
Language development 
STEM education can help children's language development. This will help increase vocabulary and help improve children's conversational skills, while helping them learn a new subject.
Collaborative education
Many STEM activities involve collaborative learning, encouraging children to work as a team and develop conversational and explanatory skills. 
Prepares them for higher education
All of the skills children learn in early STEM education prepares them with skills needed for higher education. 
Instilling curiosity and creativity will also encourage children to study STEM subjects in further education and develop future careers.  
How can parents implement STEM in early childhood?
STEM education can be easily implemented into a child's daily routine. This can be done through:
Going on a nature walk

– This engages the senses and can promote conversations relating to science and biology.

Teaching them how to cook or bake

– This incorporates STEM through using measurements and chemical reactions.
Playing games

– Whether these are online or in real life, playing games can introduce children to things like engineering and maths.
Reading

– Reading together can help improve reading and writing skills, while helping children learn about new topics.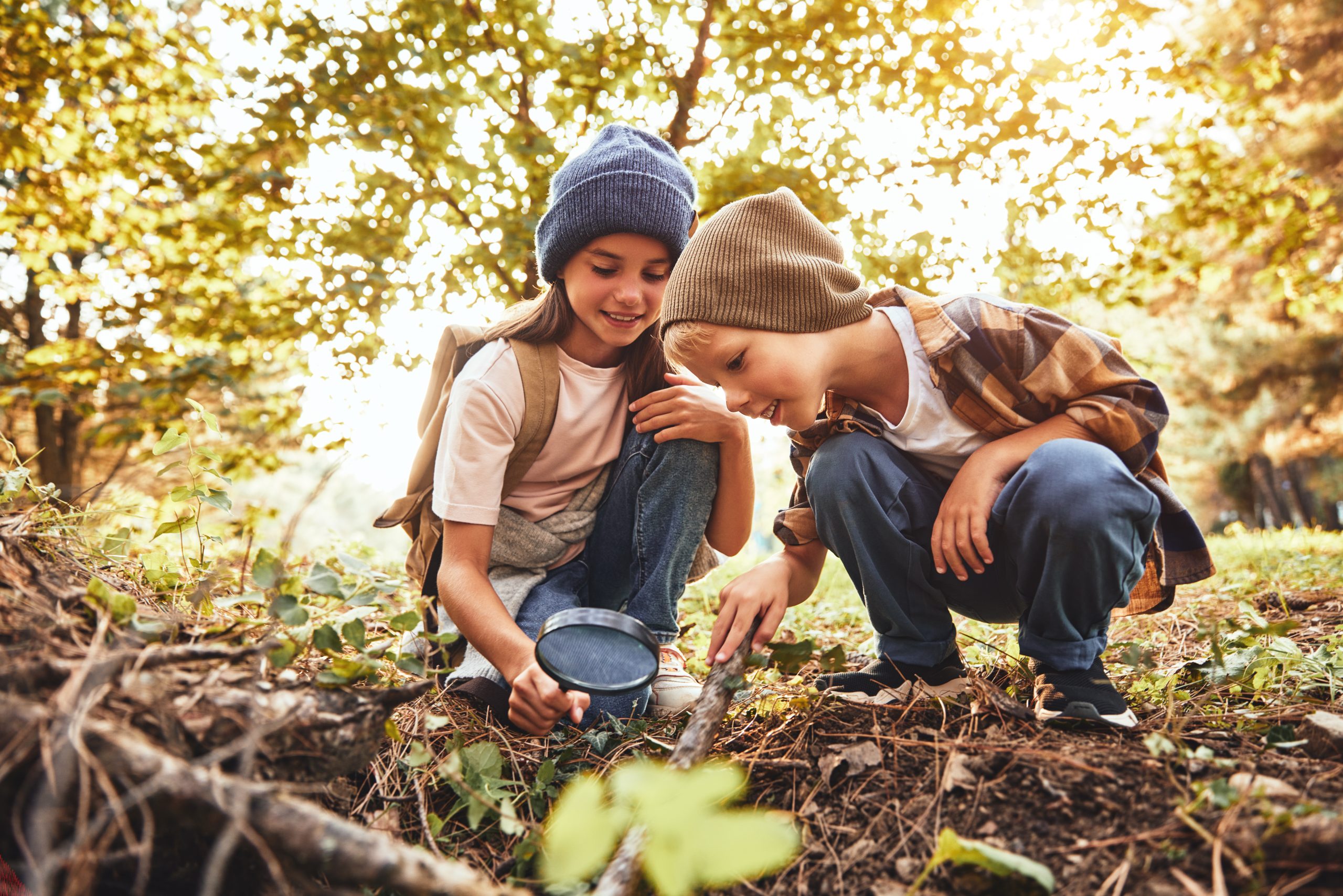 How to implement STEM into the school curriculum
STEM education is essential for children's learning and development, which is why it needs to be implemented into schools' curriculum more often. Stem education can be taught in a variety of ways, such as:
Project based learning
This involves children working on a project for a specific period of time where they can learn new skills and apply their knowledge to solve a problem. Teachers should allow children to take full control of the project, which could involve building a model bridge or designing an app.
Inquiry based learning
Inquiry based learning encourages students to ask as many questions as they like relating to the subject they're learning. This helps them develop critical thinking, questioning and problem solving skills.
This is another student led learning practice that involves teachers prompting reflection and curiosity.
How to engage students in STEM
Currently, STEM industries have a small number of graduates, however a lack of diversity is an even bigger issue for the industry.
So how can we engage more students in STEM to help reduce the diversity gap and increase the number of STEM graduates?
Diversity and inclusion
Research shows that after GCSEs only 35% of female students decide to carry on studying STEM subjects, with only 25% of females carrying on with it after university. 
To encourage more females to study STEM subjects we could:
Improve job satisfaction

– More should be done to highlight the impact STEM related careers have on the planet and society.

Showcase more role models within the industry

– This will help to encourage girls to pursue a career in STEM as they'll see more people like them working in the industry.
To learn more about the gender gap in STEM and what can be done to help close it, read our blog.
Tips for teachers
Introducing STEM focussed lessons into the curriculum can be slightly daunting. That's why we've written a few tips to help those teaching STEM lessons.
Ask questions

– It's okay to ask questions. It can even encourage your students to start discussions and ask questions back. 

Include hands-on lessons

– This helps students retain information more.

Use experiments

– This helps to improve retention, as well as encouraging students to collaborate with each other.

Ask your students for feedback

–  This will help you understand whether the lessons were beneficial for students, as well as knowing where to improve or other things you could include in your lessons. 
What is Millennium Point doing to support STEM education?
The STEM round table was created by The Millennium Point Charitable Trust to bring together STEM industries, primary and secondary education, further education and not-for-profits in STEM sectors. 
The working group aims:
To provide a platform for support and communication to facilitate the sharing of ideas and cross-collaboration for the development of STEM projects.

To shape the future of STEM learning, starting in the West Midlands by making affirmative action that creates positive change in STEM education and industry.

To reverse current negative STEM trends by bridging the skills gap and ensuring every child has an opportunity to develop a career in STEM.

To increase home grown STEM talent by creating a legacy that will nurture local and national talent that will allow the UK to be a major competitor on the global stage.
Get in touch with our Trust Team today to see how you can get involved in supporting the growth of STEM education.
Scholarships often include interview stages to allow the scholarship body to get to know you further. Due to this it's important to prepare for any questions that may be asked to help you be as successful as possible.  
This blog will explore commonly asked interview questions and provide you with possible answers.
1. Tell us about yourself
This question is a great way for the interviewer to learn more about you as a person, as well as allowing you to establish why you deserve the scholarship over anyone else. You can start off with general information about yourself, but should use specifics later on, such as talking about your skillset and any experience that sets you apart. 
Example answer: I'm really interested in the way in which things work, which is why I have chosen to undertake a degree in engineering. I've already undertaken work experience at a local car garage learning the basics of engineering, which helped me develop problem solving and organisational skills.
2. Why did you choose this scholarship? 
Your response should highlight your passion for your degree and how the scholarship will help with your future. 
Example answer: I chose this scholarship because it will help me achieve my future academic and career goals. The scholarship will support me throughout my degree enabling me to develop a career in engineering where I can focus on creating innovative solutions that will help people in the future. 
3. Why do you deserve this scholarship?
Use this as an opportunity to be honest about your intentions within your degree, scholarship and future career. This is also another chance to let the interviewer get to know you more. 
Example answer: I'm particularly interested in cyber security and with technology constantly being improved and cyber attacks being more likely, it's urgent that new cyber crime solutions are found. This scholarship will not only help me through my university journey financially but will help me find new ways to protect people.
4. What has been your greatest achievement?
Talk about a significant achievement or project you've worked on and why it's important to you.
Example answer: Last year I worked on a fundraising project that helped raise money for those affected by homelessness. This resonated with me, as I want to try and make as big of an impact as possible on people's lives, whether this is within my degree or outside of it.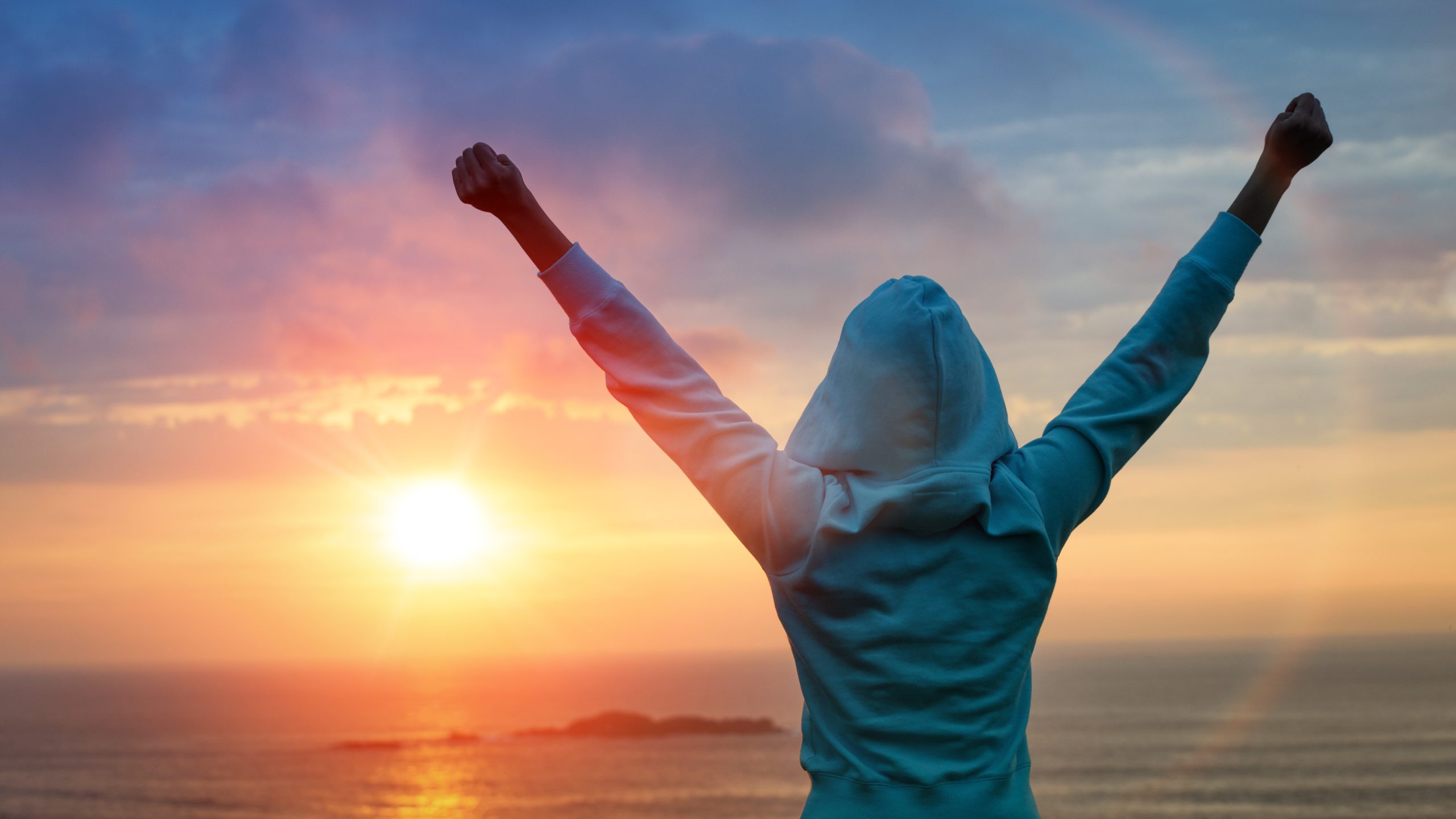 Other questions could include:
How did you decide to undertake your degree?

What's your greatest strength and weakness?

Tell me about a skill you have recently learnt

How would you describe yourself?

What motivates you?
How to answer interview questions
As the saying goes, by failing to prepare you prepare to fail. Answering interview question can be fairly easy once you've completed the following steps:
Always practice!
Practising your interview answers can go a long way. For example, it can help you feel more confident during your interview, allowing you to make the best possible first impression. 
However, you don't want to memorise your answers as this will feel unnatural and will appear obvious to the interviewer.
Do your research
Researching the scholarship body to understand their values and goals is extremely important as it will allow you to tailor your answers. Taking note of eligibility criteria will also allow you to highlight areas you apply to, demonstrating why you're a great candidate.
Consider using the STAR method
Using the STAR method allows you to cover all areas, helping you give the best possible answers.
The STAR method stands for:
Situation – what was the problem or occurrence?

Task – what was your role in the situation?

Action – what steps did you take to resolve or improve the situation?

Result – what impact did your action have on the situation?
Millennium Point Charitable Trust's scholarship
Our Charitable Trust has partnered with Birmingham City University to provide a fully funded undergraduate degree at their Faculty of Computing, Engineering and the Built Environment.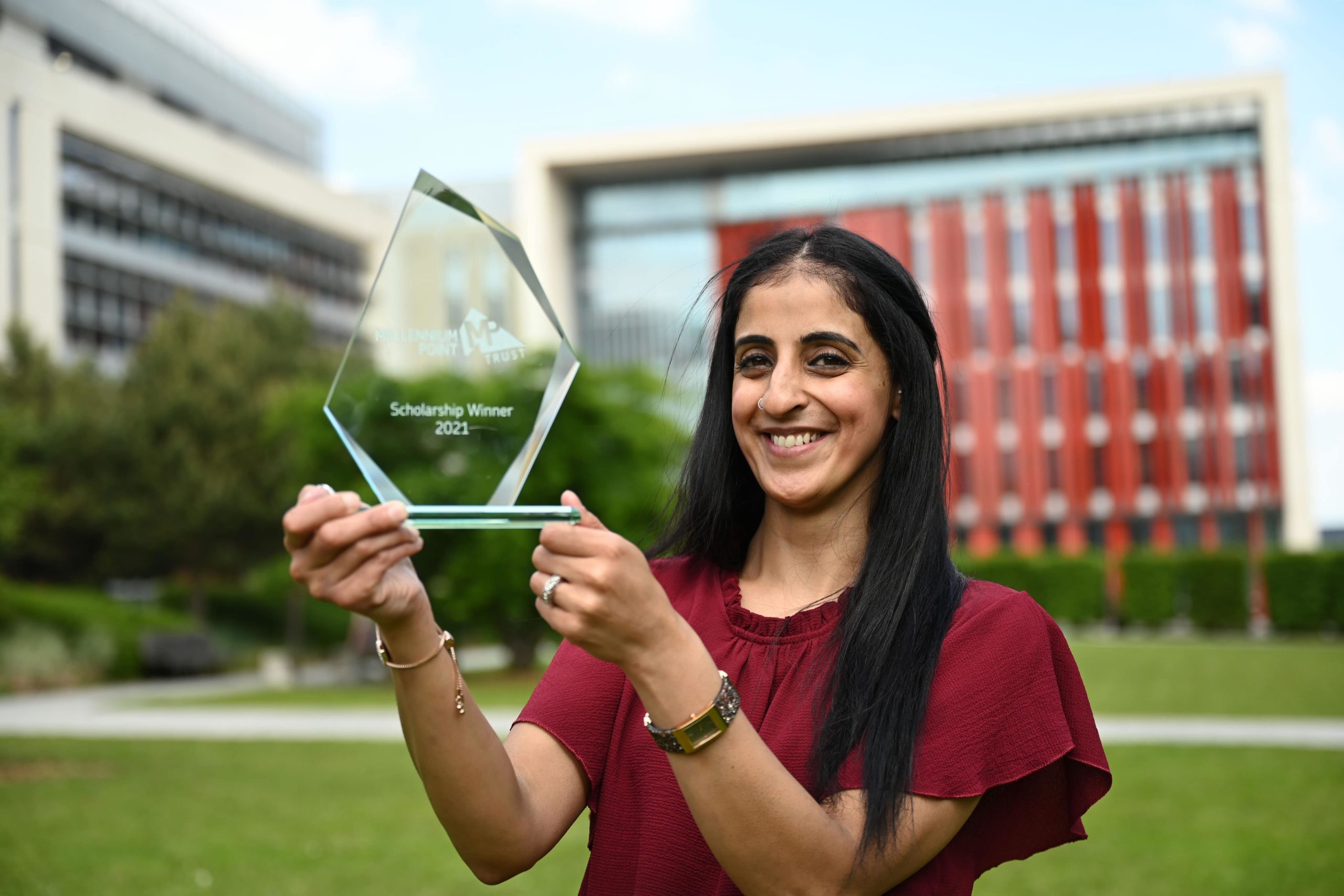 Your scholarship application is the first point of contact you have with the scholarship body. The decision on whether you progress to the next level is solely based on your application, making it imperative that you write the best application possible. 
To help ensure success, we've put together 5 tips to help you write a great scholarship application.
Check you're eligible
Before writing your application, you want to make sure you're actually eligible, as you don't want to waste time applying to scholarships you're not eligible for.
Eligibility criteria will also give you an idea of the goals the scholarship is trying to meet and the value they want to provide. They also give you a good idea on whether you're likely to receive the scholarship and what information you should include in your application.
To learn more about what you can do before writing your application, read our blog.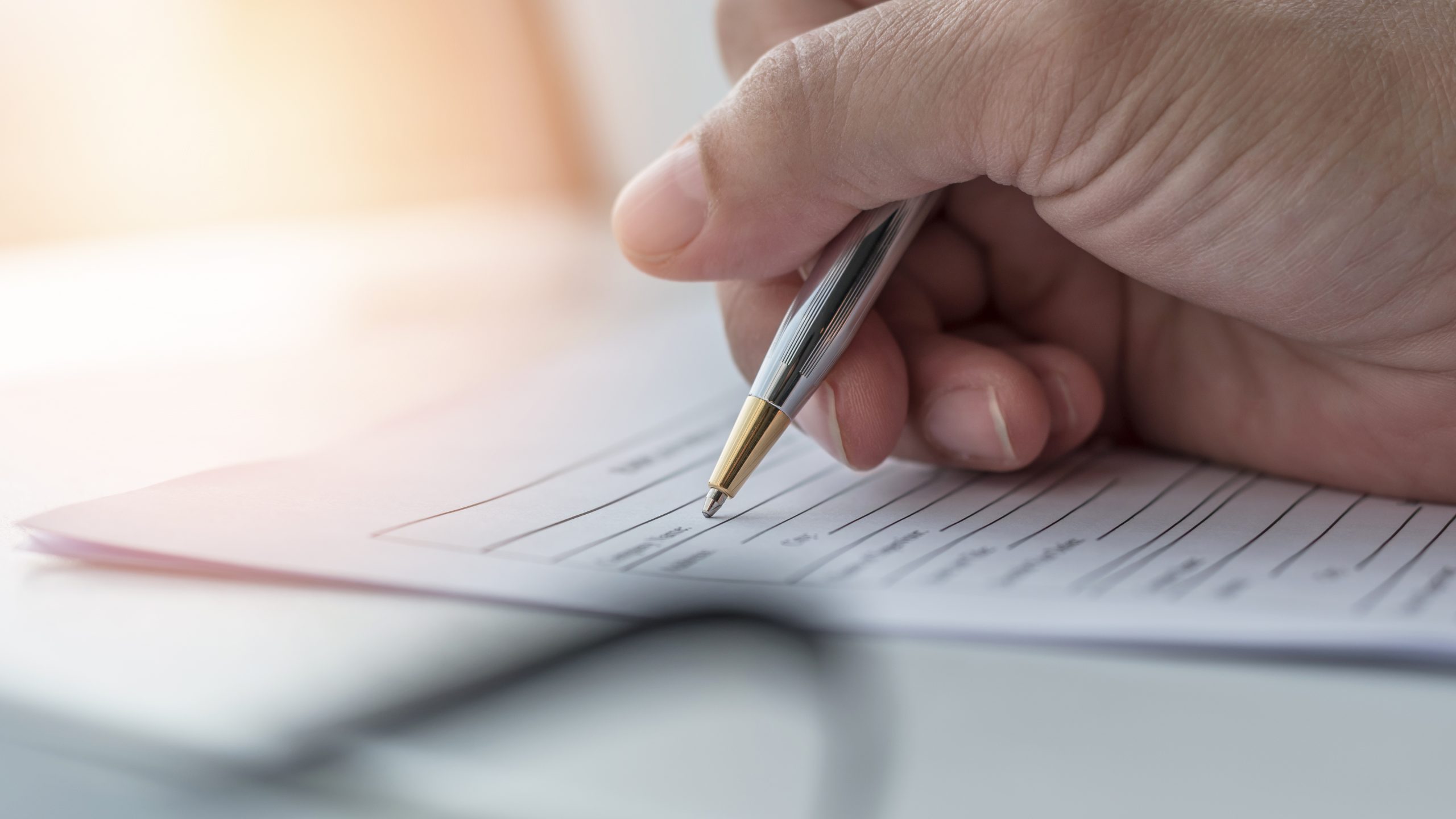 Write an introduction 
Including an opening paragraph in your application will allow you to showcase why you should receive the scholarship you're applying to. 
Your introduction should include information about you, such as:
Why you're interested in the scholarship.

What you intend to do if you receive the scholarship. 

How you'll use your degree in the future.
When describing yourself you should discuss your educational background and your passion behind your chosen degree. 
Outline your academic interests and academic goals
Due to scholarships being an investment in students' futures, it is important to give the board the opportunity to understand how the scholarship will help you in the present and the future, as they like to understand the impact it will have on your goals.
Furthermore, scholarships are often awarded to financially support students through their academic journey, highlighting the need for you to demonstrate the passion you have for your degree as well as your future academic goals.
When writing your application you basically want to highlight why you should be awarded the scholarship over anyone else. Discussing what you plan to do post education can help cement your passion for your academic subject to the scholarship board, increasing your chances of being successful.
Proofread your application
It's so important to proofread your application before your submission, whether this is completed by you, someone else or both. Getting a second pair of eyes on your application is always beneficial as it will help you pick out any mistakes or areas of improvements you can make.
This will help to strengthen your application and increase your chances of receiving the scholarship.x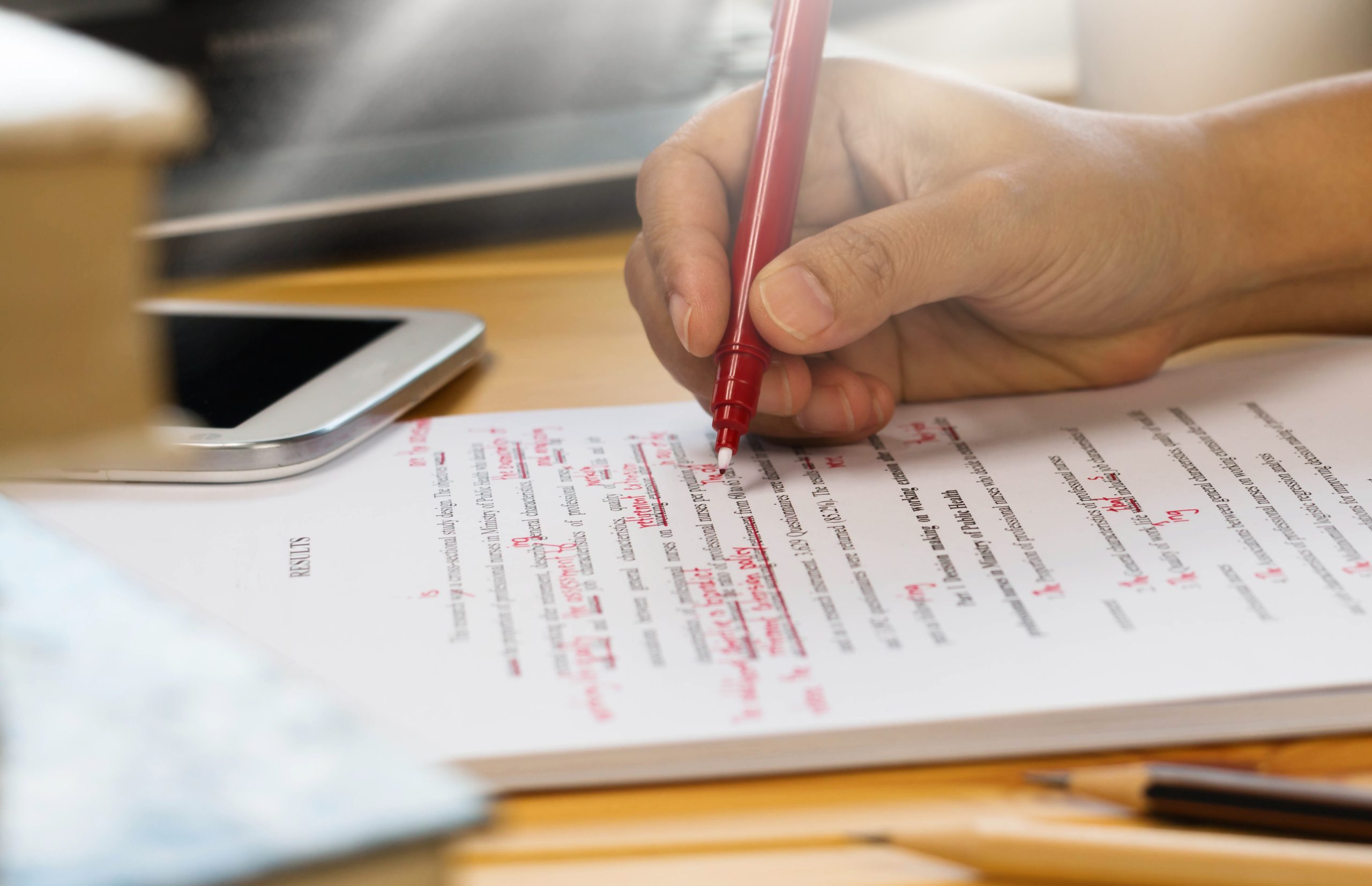 Scholarship application template
[Full Name]
[Phone number] [Email address]
Dear [Scholarship review committee]
I'm applying to this scholarship because [include details about how the scholarship offering body aligns with your views and goals] [You can also talk about your current educational experience, for example are you currently studying a degree or are you planning on studying a degree in the future] 
During my education and/or work experience I gained skills such as… through undertaking tasks like… [Discuss significant academic or personal achievements that have given you skills that relate to the scholarship you're applying to]
I have a passion for [degree name] as it has impacts on… The scholarship will help me achieve goals like… [solidify your motivations for applying and passions for your degree to] 
Thank you for taking the time to consider my application. I look forward to hearing from you soon.
Best regards,
[Full name]
[Signature] 
Millennium Point Charitable Trust's Scholarship
If you're looking to study a STEM subject at university, you could benefit from our scholarship. We have partnered with Birmingham City University to offer one person a fully funded university undergraduate degree every year.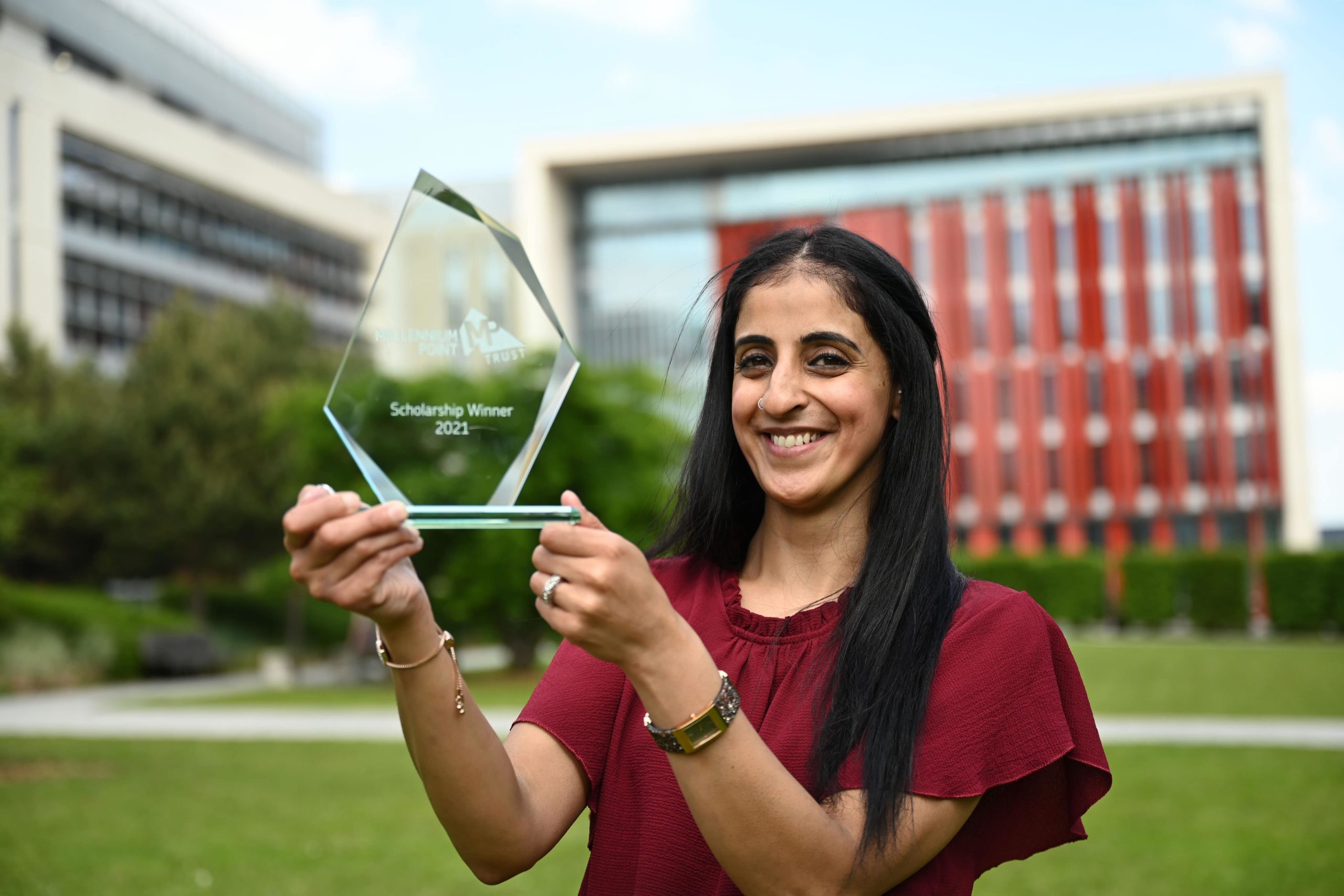 You could be eligible if:
You live in the West Midlands Combined Authority (WMCA) of the United Kingdom.

You will be 18 and looking to start an undergraduate degree in September 2023.

Your course is included in our list.

You don't already have an undergraduate or above qualification.

You're not currently studying an undergraduate or above qualification.

You meet the entry requirements for your chosen course  – you can find this out on the

BCU

website.
To find out more about our scholarship, visit our website today.
Due to university being so expensive, scholarships are a great way to support students through their university journey. The financial aid scholarships provide to students can also open the door to higher education for those in underrepresented and underprivileged positions.
Many people dismiss applying to scholarships, as they don't think that they'll be eligible, however you could be surprised as they can be awarded for various reasons. 
Here are 5 tips to help you nail your scholarship application.
What is a scholarship 
Scholarships are usually provided by universities or third parties who offer financial aid for students to help them accelerate their career. One of the major benefits of this is that students don't need to pay the money back, relieving them of some of the financial burdens that come along with university.
Read our complete guide to scholarships to learn more.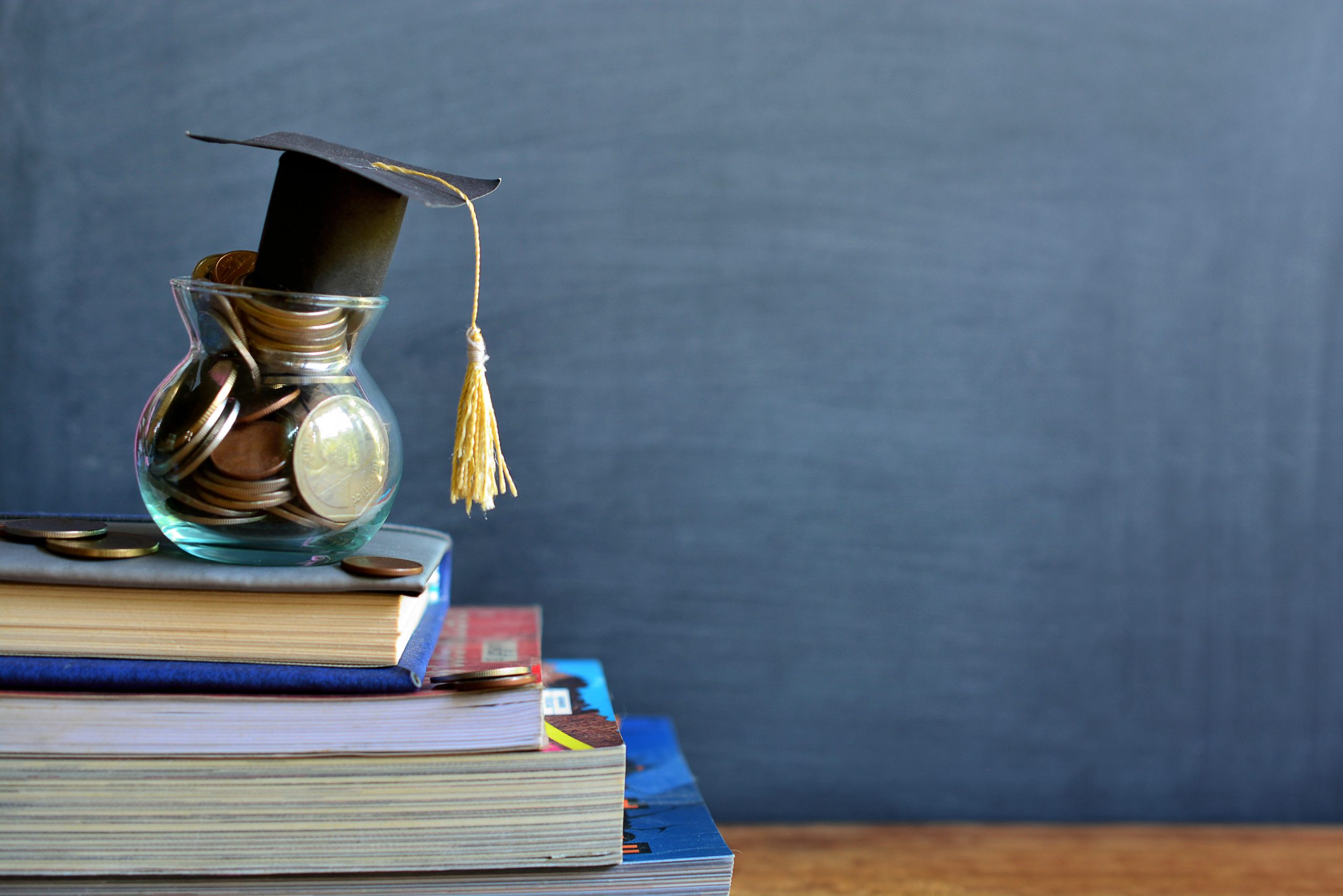 Types of scholarship
As stated previously, there are various types of scholarships that you may be eligible for, making it important for you to do your research. 
Types of scholarships can include:
Academic Excellence Scholarships

– Some universities offer money for achieving certain A-level grades to help support students further.
Musical Scholarships

– offered for those with musical talents.
Personal circumstances

– This can be based on where you live, where you go to school and what your parents do.

Financial need

– offers money for those who are in financial need and may not be able to attend university without it.

Sporting achievement – Usually offered to those with high achievements in sport to help universities attract the best talent.
To learn more, read our complete guide to scholarships blog.
Shop around
Instead of applying to any and every scholarship out there, it's best to look around first to find a few that apply to you best. You may be surprised at how many scholarships you're eligible for and therefore you want to keep your options open, by collating the best scholarships for you before applying to any.
Application processes can be lengthy and you don't want to waste your time applying to ones you don't want or have slim chances of getting due to your eligibility. 
Looking around allows you to find the scholarships that suit you best, giving you the opportunity to put your best effort into the application process, showing that you want to win rather than rushing through multiple applications and not giving sufficient answers. 
Check eligibility criteria
Checking the eligibility criteria of a scholarship before applying is extremely important as you don't want to waste valuable time on applications you definitely won't be successful in.
Furthermore, checking eligibility criteria will allow you to apply for scholarships that will provide real value to you and provide you with the support you need.
What are the timelines?
Keeping on top of scholarship deadlines is key to being successful in the application process. Scholarships can also have multiple deadlines, such as application and interview deadlines that you need to keep an eye on.
Furthermore, understanding deadlines allows you to plan a head for any documents or information you may need to provide in the future.
Understanding deadlines also allows you to spend as much time as you need filling out your application without the need to rush, helping you to write a winning submission.
Tailor your application
Tailoring your application to the scholarship you're applying to will have a significant impact on whether you're successful or not. Taking the time to tailor your application will show the attention to detail and effort you have put in, highlighting that you want and deserve to win the scholarship.
Being honest about why you're applying to the scholarship, why you're interested in your course and what you want to do with your degree in the future will help your application stand out. 
Ask for help
It never hurts to ask for help. Getting your friends, parents or teachers to proofread your application or asking for tips on how to tailor it will help you put your best foot forward. 
You could also reach out to previous scholars on LinkedIn for advice or feedback as they've experienced the process before. 
The great thing about asking for help is that people might point out things you may not have previously considered, helping you to boost your application even further.
The Millennium Point Charitable Trust's scholarship
Here at Millennium Point, our Charitable Trust offers a scholarship for STEM students every year. The scholarship is partnered with Birmingham City University, where students can receive a fully funded undergraduate degree in Computing, Engineering and the Built Environment.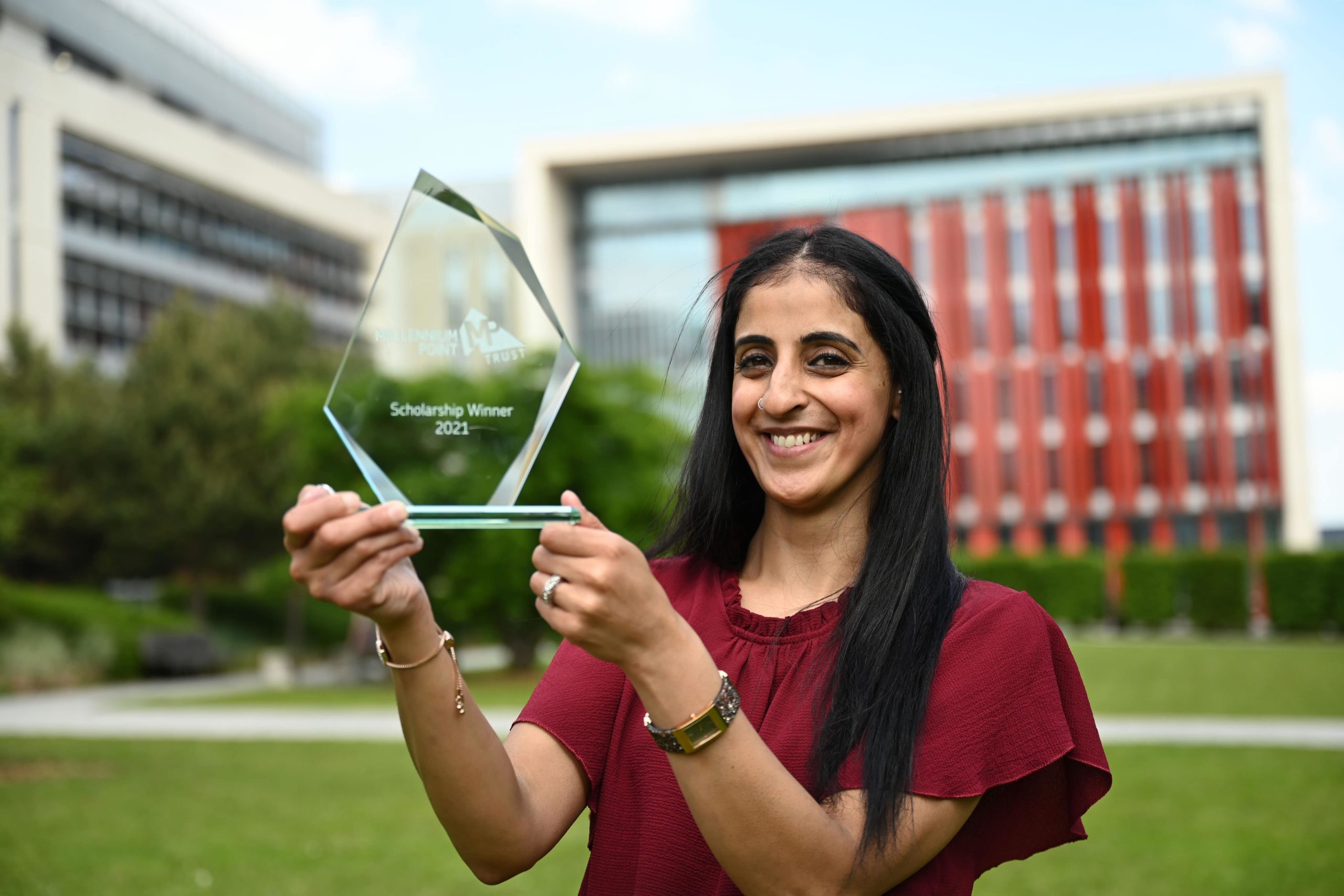 Our 2023 applications are currently open, however the deadline closes on the 23rd of March 2023 at 5PM.
To be eligible for our scholarship you'll need to meet the following criteria:
You live in the West Midlands Combined Authority (WMCA) of the United Kingdom.

You will be 18 and looking to start an undergraduate degree in September 2023.

Your course is included in our list.

You don't already have an undergraduate or above qualification.

You're not currently studying an undergraduate or above qualification.

You meet the entry requirements for your chosen course  – you can find this out on the

BCU

website.
To learn more about our STEM scholarship visit our website  today.
The application deadline for our scholarship program has been extended until Thursday 23rd March 2023, giving students extra time to get their applications in for a life-changing opportunity.
Now in it's ninth year, one lucky undergraduate gets complete funding for their degree, from a choice of over 20 courses at the faculty of Computing, Engineering and the Built Environment at Birmingham City University.
Interested in applying but unsure what course to pick? Our recent blog outlines the best courses to choose based on what path you're looking to take with your career.
Who can apply?
In order to apply you must live in the West Midlands Combined Authority (WMCA) and your chosen course must be listed in the 'What Courses are Included' section on our application page.
Applying is easy and simple
Applications are straight forward and can be done by visiting our dedicated application page. If you need any help please visit our frequently asked questions page or speak to one of our friendly Trust team.
What did previous winners experience
Previous winners of our scholarship have experienced life-changing moments after applying, enjoying positive steps with their development and kickstarting a career in their chosen field. Our 2017 winner Sagal studied Civil Engineering, graduating with a first class honours degree and landing a role with Jacobs as a Graduate Geotechnical Engineer.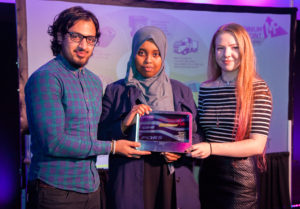 The 2021 winner Asima Adnan from Dudley, is currently in her second year of studying for a degree in Planning at BCU. She commented: "Winning the scholarship was a wonderful surprise. It allowed me as a single mom to concentrate on building myself as a strong academic individual rather than to worry about how to financially pay back for what I have achieved. Millennium Point has given me the financial and emotional support I need to continue progressing into achieving my degree."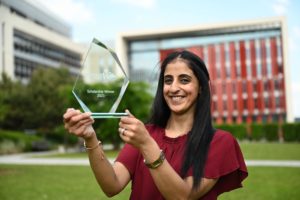 Our charitable trust funds future talent in the region
Commercial activity that takes place in our building is funded back into the Millennium Point Charitable Trust, enabling the charity to donate, invest and facilitate more than £3.25m to STEM related organisations, projects and initiatives in the West Midlands, during 2022.