Gaia at Millennium Point
Luke Jerram's Gaia Exhibition has now finished, thank you for visiting!
We hope you enjoyed Gaia at Millennium Point!
Luke Jerram's Gaia Exhibition has now finished, we have loved every moment hosting Gaia and we hope you have to.
To say goodbye, we have added a Gaia Media Gallery full of images and videos of our best moments under Gaia.
Share your favourite moments with us on social media with hashtag #EarthArtWork and #MillenniumPoint.
Even though Gaia has left us, there is always something going on at Millennium Point, keep in touch on our What's On and hope to see you at our next event.
We can't wait to welcome you back!
What is Gaia?
Gaia was formulated by Luke Jerram, who is a British installation artist. He creates sculptures, large installations, and live arts projects.
The unique installation features 120dpi detailed NASA imagery of the Earth's Surface on a globe measuring seven metres in diameter. The artwork is 1.8 million times smaller than the real Earth with each centimetre of the internally lit sculpture describing 18km of the Earth's surface.
By standing 211m away from the artwork, visitors will be able to see the Earth as it appears from the moon. The installation creates a sense of the 'Overview Effect', which was first described by author Frank White in 1987. Common features of the experience for astronauts are a feeling of awe for the planet, a profound understanding of the interconnection of all life, and a renewed sense of responsibility for taking care of the environment.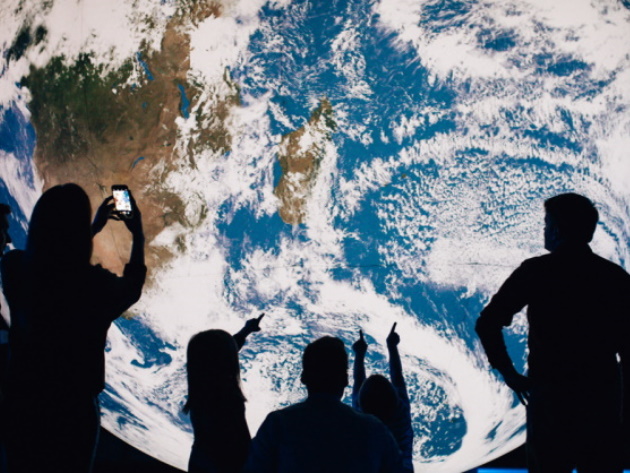 Keep in Touch
Sign up to our mailing list to find out the latest on our next event.
We can't wait to welcome you!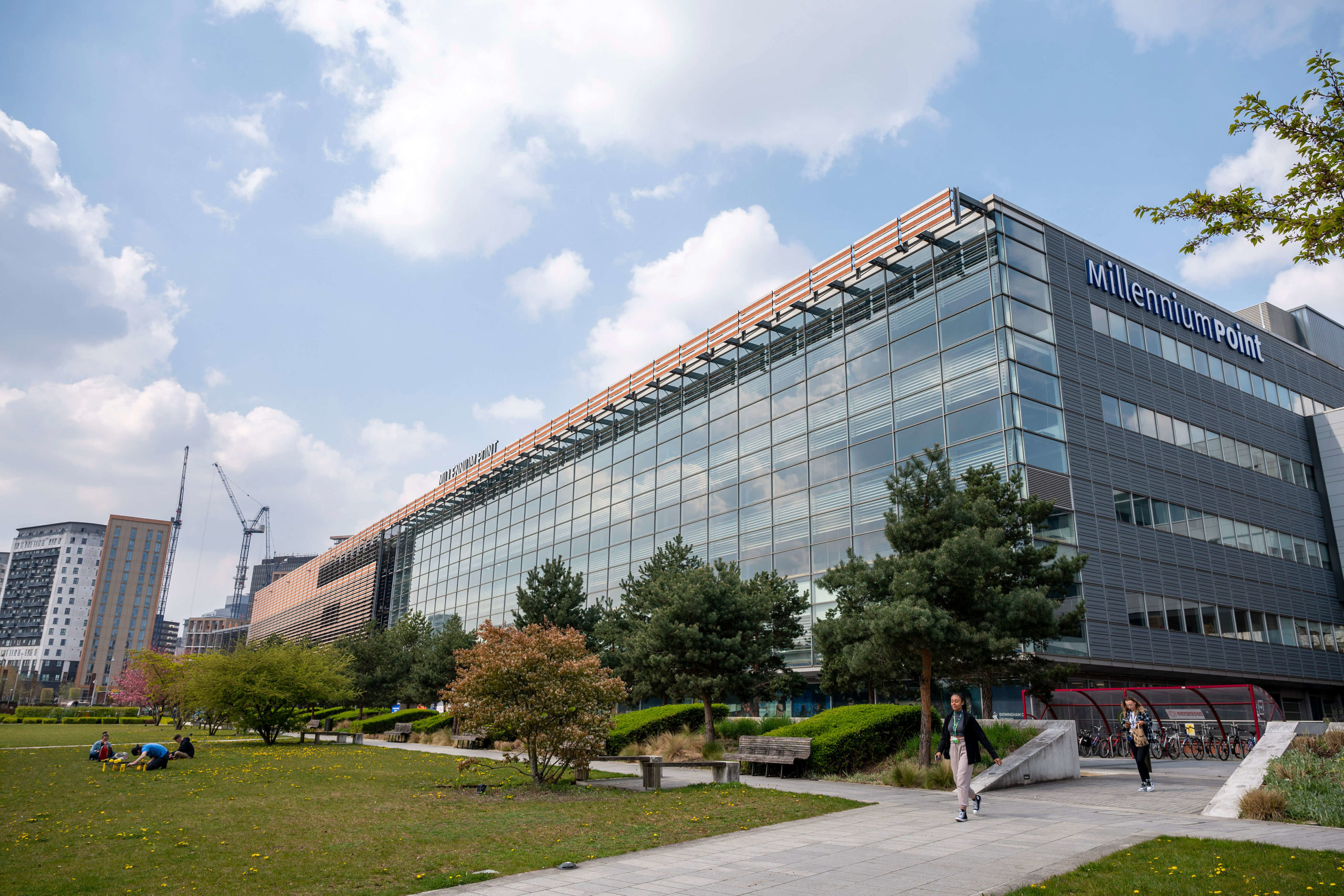 Celebrating Gaia
To remember the fantastic Gaia exhibition, Millennium Point's CEO Abbie Vlahakis caught up with the Artist behind Gaia, Luke Jerram to chat more about the piece and his inspirations behind it.
Hundreds of people from across Birmingham and the wider region have marvelled at the breath-taking earth artwork, which combines NASA satellite imagery with an awe-inspiring soundtrack to invoke a sense of profound love for the earth.
Get in Touch
We believe talking is better than typing. Whether you think you've found the perfect package, or you have a question about our services our team are here to help.
Complete the form on the right and a member of our award winning Events team will be in touch within 48 hours.
Alternatively, pick up the phone and give us a call now on 0121 202 2200.