A new start, a new beginning 'Enter.Stage.Write' gala is back
About this event
Join us in choosing the scriptwriting stars of tomorrow at Millennium point Curzon Street Birmingham on January 20th at 7 pm.

'Enter.Stage.Write' gala is back, bigger and better, and we have done something bold and different.
This event will be a screening, a networking party gala with a DJ.
Are you going to join us on the Red Carpet?
This year, we have combined two events: a filmed screening of 'Enter.Stage.Write' and 'Amplified'. 'Amplified' is a spin-off of 'Enter.Stage.Write' but focused on Dramady and comedy.
But we need your help to crown the winners.
We filmed 'Enter.Stage.Write' and 'Amplified' instead of our typical Hippodrome Theatrical production because we thought there would be a lockdown.  But the show must go on.  And we survived the pandemic, and here we are showcasing celebrating new writing talent in 2022.
So join us for a night of glamour, music and new writing and entertainment on the night.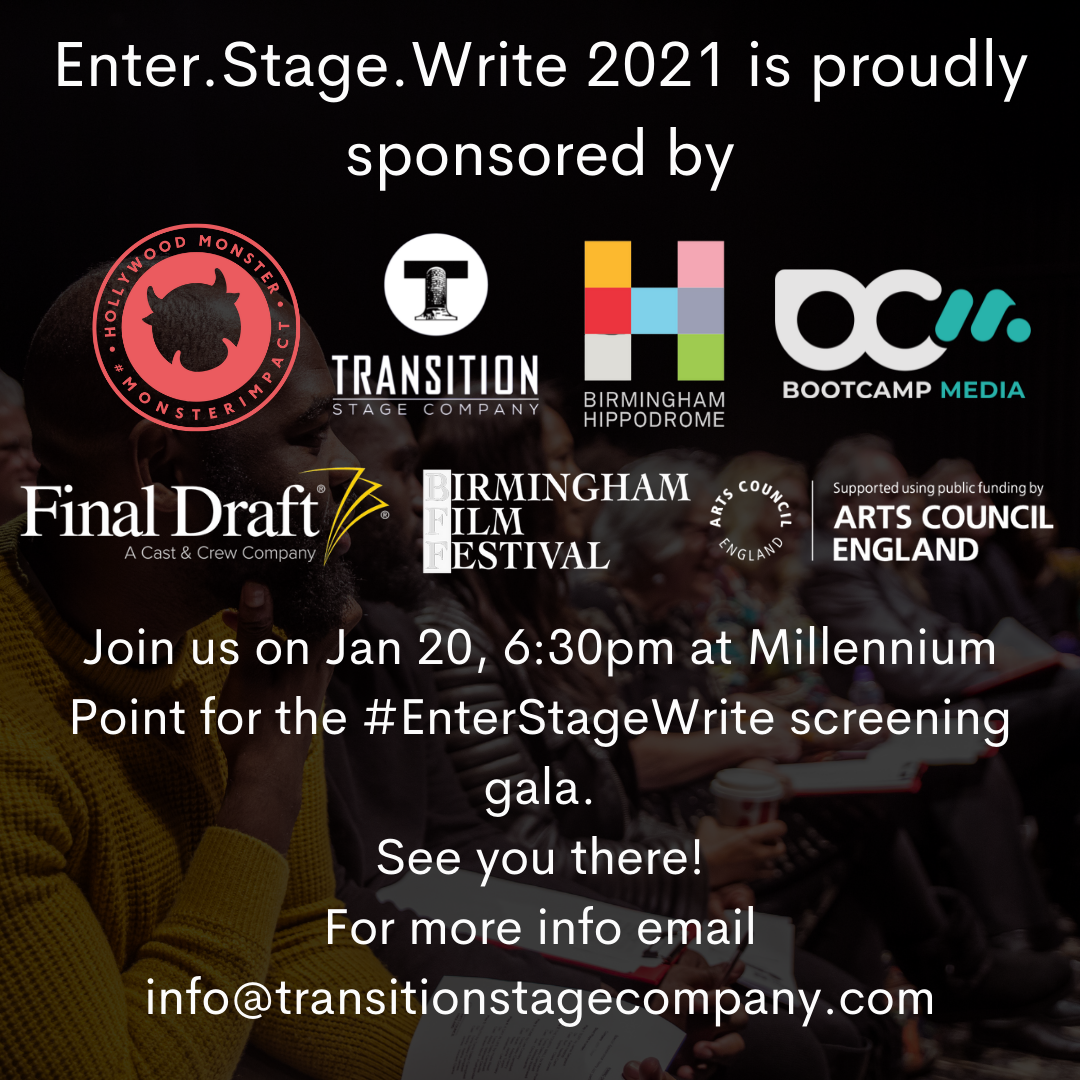 Getting to Millennium Point
Millennium Point is in the Eastside of Birmingham City Centre just 5-minutes walk from Moor Street and 15-minutes from Grand Central and the tram. There is also limited parking on-site which means we're easy to find regardless of how you travel. For more information please click here.
Want to find out more about this event?
If you require further information on this event then please head over to the dedicated landing page by clicking here.