Royal Birmingham Conservatoire's Brass Department presents a unique surround-sound performance of epic proportions filling Millennium Point main atrium with sound.
About this event
360°BRASS will involve 40 brass players performing from the balconies in the atrium to give a truly immersive  experience. They'll be performing works by 17th century Venetian composer, Giovanni Gabrieli, whose music was designed for the cavernous acoustic of St Mark's basilica, and a new composition by Jude Radley, specially written for the occasion.
Alongside this will be music for sackbuts (17th century forerunner of the trombone), and the monumental 40-part motet Spem in alium, by Thomas Tallis, thought to have been written for the 40th birthday of Queen Elizabeth I in 1573. What better way to mark the current Queen Elizabeth's 70 years of service that this free surround-sound treat.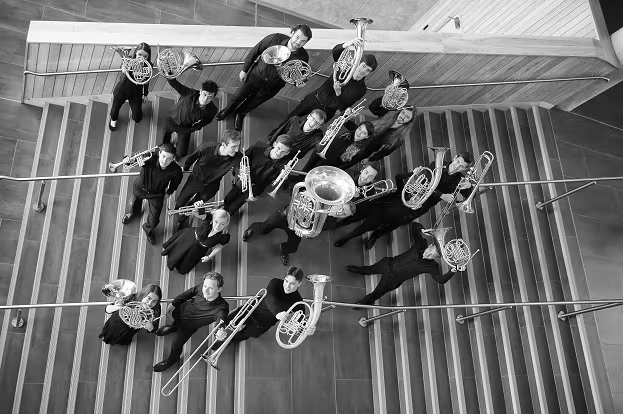 Getting to Millennium Point
Millennium Point is in the Eastside of Birmingham City Centre just 5-minutes walk from Moor Street and 15-minutes from Grand Central and the tram. There is also limited parking on-site which means we're easy to find regardless of how you travel. For more information please click here.