Don't miss out on our life-changing Scholarship. Applications close on Friday 11th March 2022. 
What is the Millennium Point Scholarship?
Now in it's 8th year, the Millennium Point Scholarship is an annual competition, aimed at anyone aged 17 or over that is looking to go to university. One lucky winner in the West Midlands will get their undergraduate degree fully funded by Millennium Point in partnership with Birmingham City University. The initial application takes less than 30 minutes and can be done online on a laptop or any mobile device. The top applicants will then be invited to an interview before a winner is announced.
What courses can I study?
There are over 20 courses to choose from in industries for Built Environment, Computing, Digital Technology and Engineering. For more information on what courses are available click here.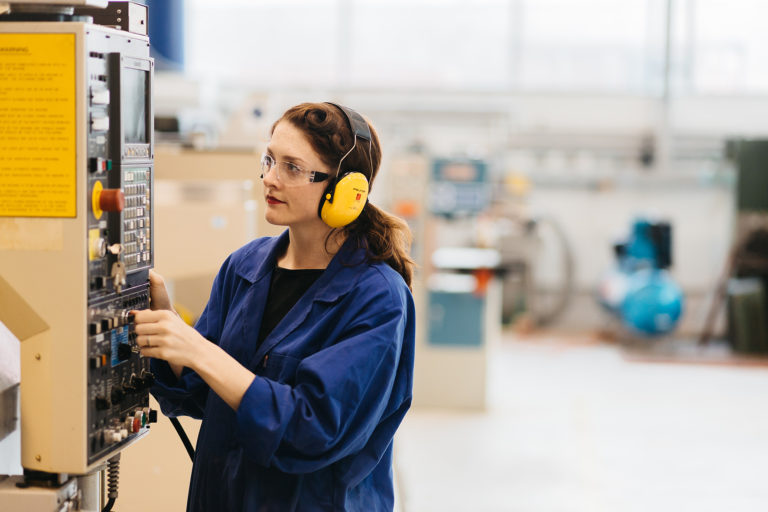 A look back on the 2021 winner
2021 saw 37-year-old mum of five, Asima Adnan crownded the Scholarship winner. After impressing the panel of judges, Asima began her fully funded Planning degree in September. Find out more about Asima's journey to victory by watching the video below.
You've got two weeks to kickstart your career
With just two weeks to go don't miss out on this amazing opportunity, kickstart your new career today by clicking below.
Please note that this scholarship is only applicable to Birmingham City University's Faculty of Computing, Engineering and the Built Environment. You must also be based in the West Midlands to apply.
We are here to help
Bigging yourself up can be quite daunting — we get that! But it's an awesome skill to have which is why we've made a handy little guide to help you with your application process. For more information and useful tips please click here.
---
Find more interesting content from Millennium Point over at our news section, or follow us for daily updates on Facebook, Twitter, Instagram and LinkedIn with @MillenniumPoint. Millennium Point is a landmark public building and multi-award-winning events venue in the Eastside of Birmingham City centre. Profits from our commercial activity are invested by the Millennium Point Charitable Trust into projects, events and initiatives which support the growth of science, technology, engineering and maths (STEM) and education in the West Midlands.