The event saw digital employers including Goldman Sachs, Avanti West Coast, Pinsent Masons and Intercity Technology meet with 165 young women from schools across the West Midlands, at an event designed to raise awareness of careers in digital and technology, and in turn help improve diversity and encourage social mobility in the sector.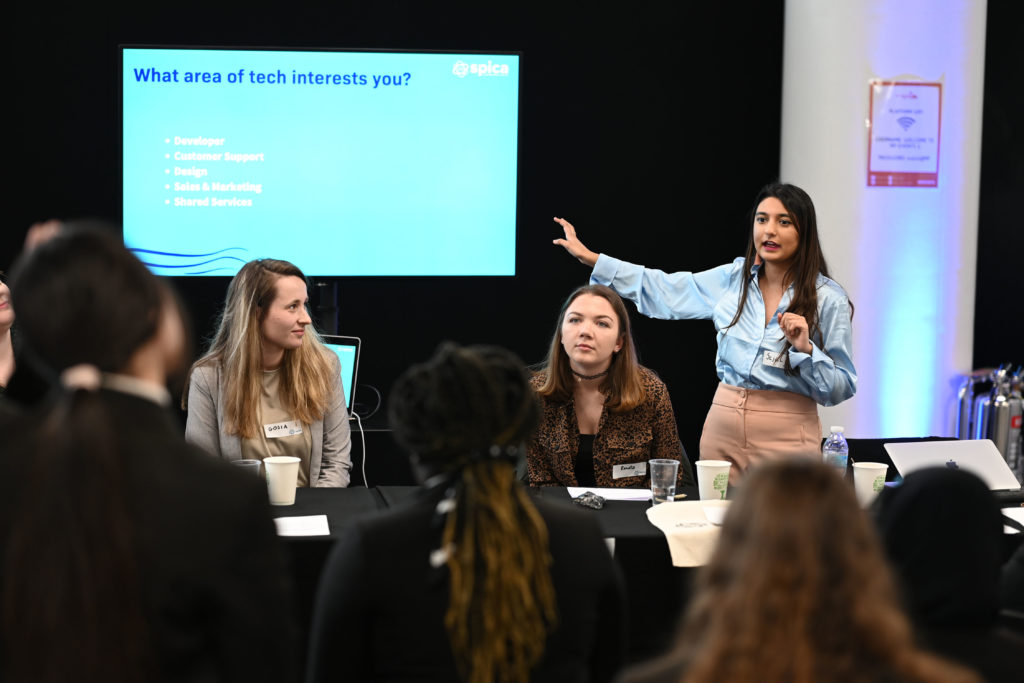 Following the success of three previous #GirlTechWM events funded by Millennium Point Trust and delivered by Ahead Partnership, this year's event took place at Millennium Point in Birmingham on 29 April and saw 12-14 year-olds from 11 secondary schools across the region meet face-to-face with female role models working at organisations that employ digital talent. For many students this was the first opportunity to meet employers in person since the start of the pandemic.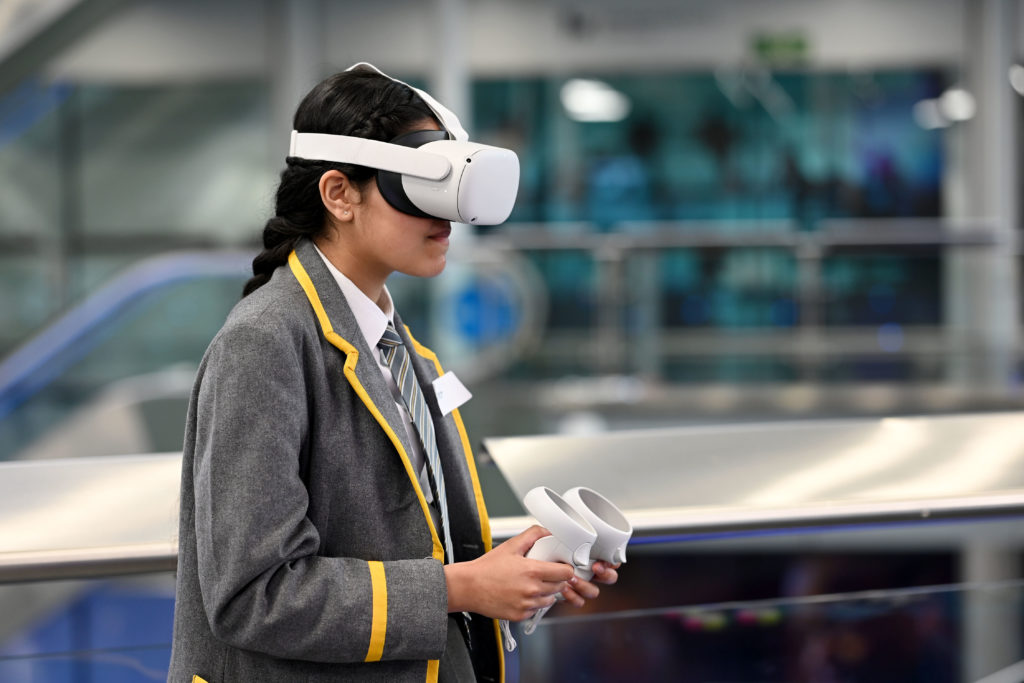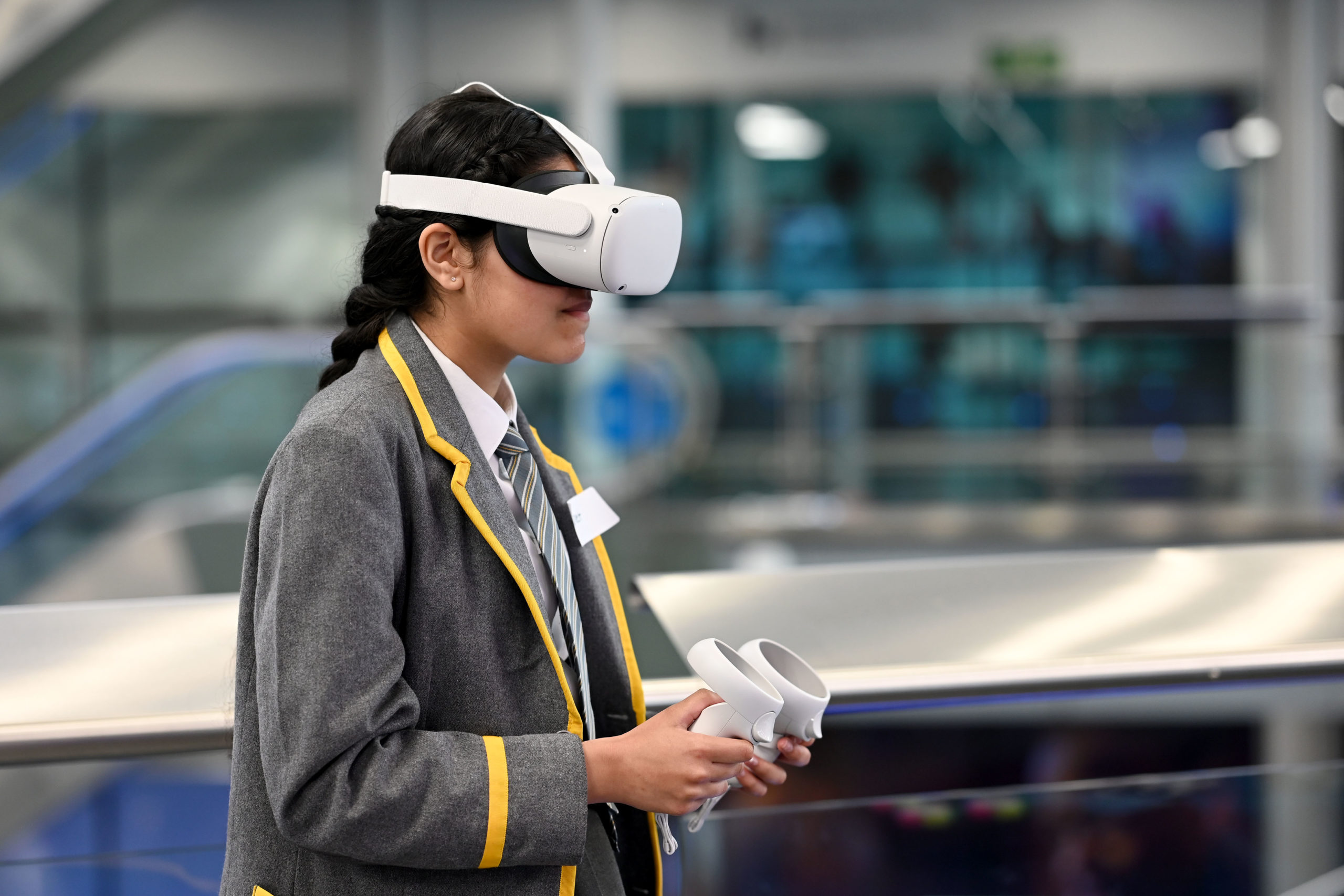 Throughout this exciting tech and digital careers experience day, the young women had the opportunity to hear inspiring guest speeches from professionals including Jennifer Wait from Goldman Sachs and Amy Elliot, placement coordinator at SUMO Digital. The students also got involved in interactive workshops where they were able to ask questions to professionals already succeeding in roles like Senior Business Analyst, Placement Programmer and Chief People Officer, and a large scale challenge hosted by Avanti West Coast.
After learning about the different roles available to them and the skills required to succeed, 95% of the female students that attended said that they understood what skills they need to get into digital following the event. Meanwhile, the number of young women interested in digital careers following the event was an impressive 87%.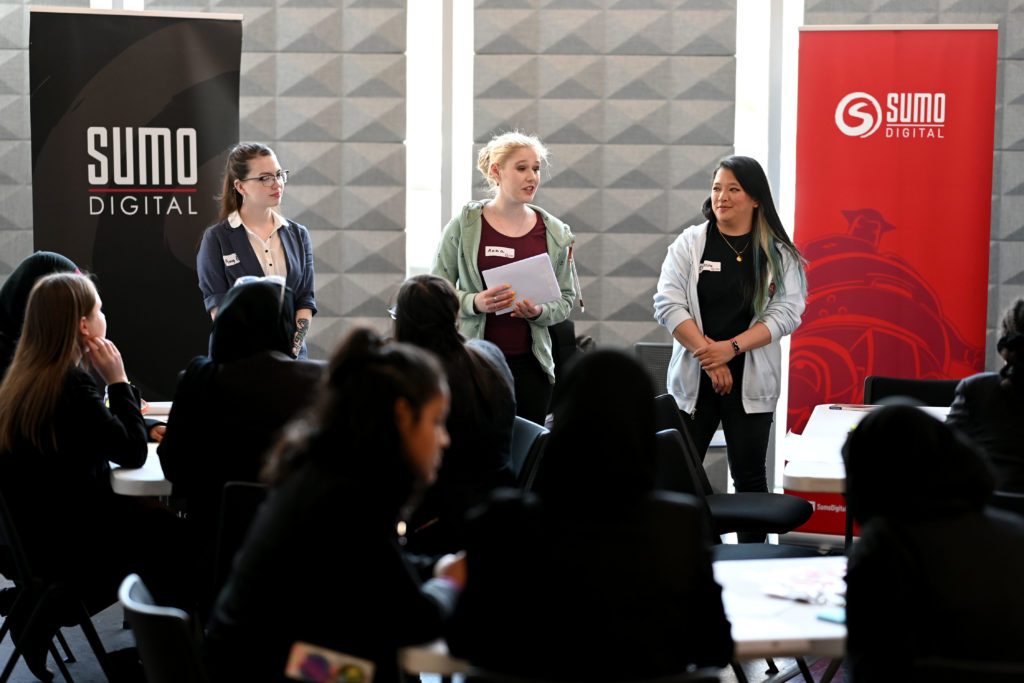 Stephanie Burras CBE, chief executive of Ahead Partnership, said:
"Our #GirlTech events are extremely popular and effective, with volunteers from a diverse range of businesses and organisations keen to get involved, share their experiences and promote the opportunities available within the digital and tech sector to young women beyond school.
"Our recent West Midlands event at Millennium Point was a great success; the feedback that we have received shows that the students found it really informative and the wide range of organisations involved demonstrates the real breadth of opportunity available to those hoping to thrive in a digital career. We targeted the event at young women in years eight and nine to help them apply their learning from the day when making their GCSE subject choices, and the students reported that #GirlTechWM has really helped to equip them with the knowledge and confidence to pursue their own paths in this thriving sector."
Abbie Vlahakis, Chief Executive of Millennium Point Trust, also commented:
"#GirlTechWM is a really important initiative; we're proud to work with Ahead Partnership to bring so many employers and young women together for a day of careers learning and inspiration.
"The event is always a fantastic opportunity for young women to meet with and learn from inspiring female role models pursuing successful careers in digital and technology – but it's also a really rewarding experience for the businesses involved, enabling volunteers to make a meaningful contribution while showcasing the opportunities available for young women looking to succeed in tech roles at their own organisations."
Sponsored by Millennium Point Trust, #GirlTechWM was free for schools to attend. Businesses involved in the wide range of activities taking place throughout the day were Avanti West Coast; Pinsent Masons; Sumo Digital; Goldman Sachs; Intercity Technology; Spica; Lanchester Archive; Allianz; SES Engineering; BAM Construction; and InMoment.
---
Find more interesting content from Millennium Point over at our news section, or follow us for daily updates on Facebook, Twitter, Instagram and LinkedIn with @MillenniumPoint. Millennium Point is a landmark public building and multi-award-winning events venue in the Eastside of Birmingham City centre. Profits from our commercial activity are invested by the Millennium Point Charitable Trust into projects, events and initiatives which support the growth of science, technology, engineering and maths (STEM) and education in the West Midlands. 
Following the success of three previous #GirlTechWM events Millennium Point Trust, this year Ahead Partnership are delivering the experience for female students in year 8 and 9 in person at Millennium Point on Friday 29th April 2022.
The day-long experience will see young people from across the West Midlands take part in interactive workshops, guest speeches and a hackathon, to meet and ask female role models in the tech industry their questions, as well as give them a hands-on experience of what working in this sector is all about. The even is free for schools to attend and businesses to get involved.
This year there will also be activities for young people (male and female) with special educational needs and disabilities (SEND) after the event on 29th April.
To find out more information on how you can get your school involved, find out more information here.

Who is Ahead Partnership?
For the last 15 years Ahead Partnership has been helping businesses of all sizes and sectors to deliver social value projects that overcome inequality, promote opportunity, and deliver positive change within society.
Ahead Partnership is a purpose-driven business that reinvests surpluses into its programmes. They believe that it takes the combined resources of business, public and community partners to build a successful and resilient society where everyone, regardless of their background, can flourish.
Why is #GirlTechWM important?
Having events like #GirlTechWM raise awareness of other careers that students might not have been aware of. Having proper representation and exposure makes a real difference and changes career aspirations.
Last #GirlTechWM events have showing excellent results in improving awareness. Ahead Partnership wrote how a past event encouraged a 155% increase. 'Seeking to initiate real change, activity was targeted at Year 8 students and focused on reaching out to young people of typically underrepresented demographics in the sector before they make important decisions about their future pathways. Successfully raising awareness and promoting interest in technology careers, the event encouraged a 155% increase in the number of students that were now considering working in digital compared to before the event.'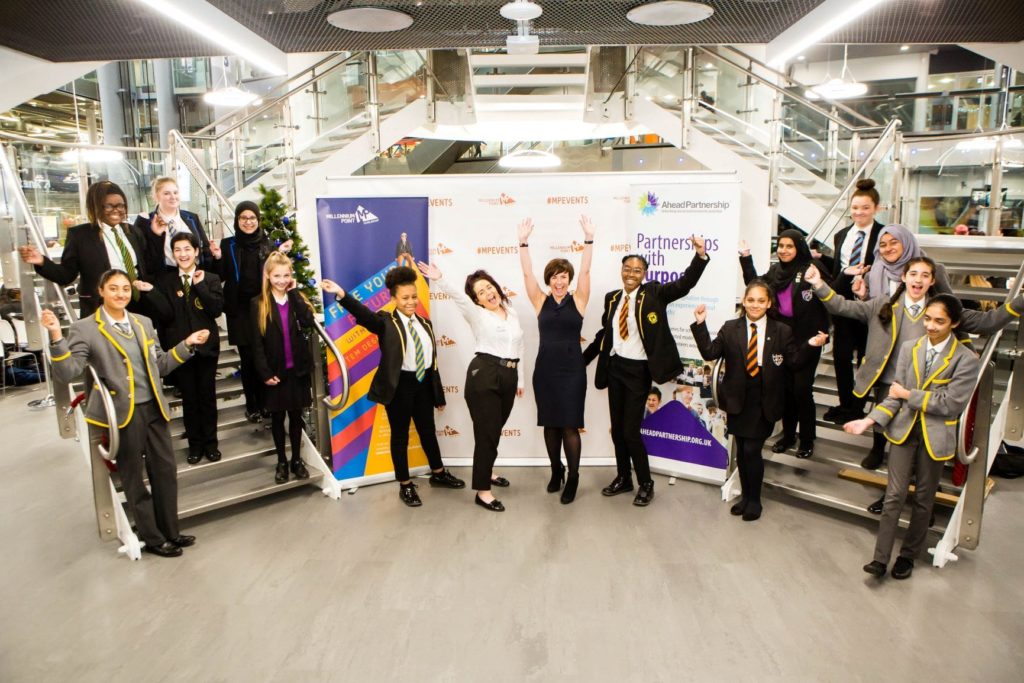 How can your organisation get involved?
Your organisation can take part at no charge, and getting involved can help your organisation:
Reach young people with the latest information and inspiration on careers in tech and digital.
Promote your employer brand to the next generation of tech superstars.
Improve diversity and demonstrate your commitment to inclusion.
Encourage social mobility.
Provide meaningful volunteer opportunities for your team's development and wellbeing.
There are a range of ways in which volunteers can get involved, from being a guest speaker or panellist through to joining us to create and deliver interactive workshops.
Email info@aheadpartnership.org.uk to discuss how your organisation can get involved.
Want to book with Millennium Point?
For further information about the event, charity or venue please get in contact with our team.