With Christmas Day just over a month away, we just can't stop talking about our spectacular 39ft tree! That's why we've put together some fir-tastic facts together about our decorations.
The Christmas tree is based in our event space Atrium for everyone to enjoy as soon as they walk into our landmark building.
It's starting to look a lot like CHRISTMAS
The tree built was put together by Christmas experts The Christmas Decorators. It takes a team of 5 installers and a team of 7 decorators, to prepare the branches and baubles. The Christmas tree takes around 10 hours to complete. With good reason too as there are over 21,000 lights and 1,500 baubles to set up!
Where do you even get a 39ft tree from you ask? We'll let you in on a secret, it's not actually a real tree! The Christmas tree is made up of a metal frame with each individual branch attached separately each with their own power source.
As far as we know we are the biggest indoor tree in Birmingham at 12 metres tall. It's also accompanied by two nutcrackers and a (currently) nameless bear giving visitors lot of opportunities to snap a festive selfie.
Excited to share the Christmas Tree with everyone
We wanted everyone to enjoy our Christmas Tree, and with last year, we realise how important this Christmas is. In November we invited our industry friends and colleagues to have a catch up at our festive meet-up under our Christmas Tree. The event was well received by everyone, and we enjoyed catching up after a long time away from face to face events.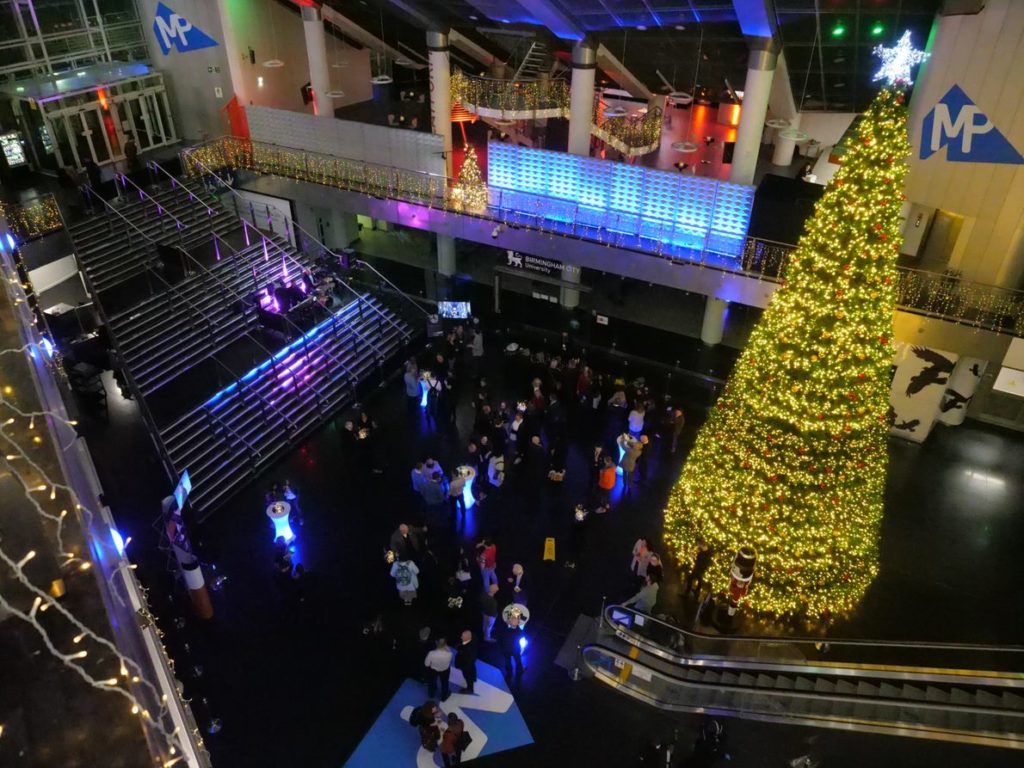 Feel Christmas all around you with themed wine and Love Actually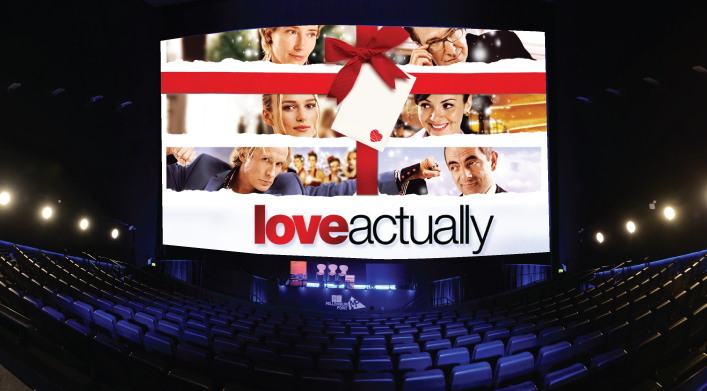 Feel the love this Christmas with a screening and themed wine tasting experience of the seminal 2003 festive rom com, Love Actually. Millennium Point have once again teamed up with movie geeks The Wine Events Company for a fun and unique wine tasting. This festive event will include five themed wines and a very big screen, all for the price of £31.95 (plus fees). The event takes place on Sunday 5th December at 5pm. Tickets can be purchased by clicking below.
Imagine, your event and our Christmas tree
With 17 versatile event spaces to choose from, make Millennium Point your venue of choice this Christmas. Contact our friendly events team on 0121 202 2200 or click below to explore our award-winning event spaces.
---
Find more interesting content from Millennium Point over at our news section, or follow us for daily updates on Facebook, Twitter, Instagram and LinkedIn with @MillenniumPoint. Millennium Point is a landmark public building and multi-award-winning events venue in the Eastside of Birmingham City centre. Profits from our commercial activity are invested by the Millennium Point Charitable Trust into projects, events and initiatives which support the growth of science, technology, engineering and maths (STEM) and education in the West Midlands.