VSFighting is an annual video gaming tournament based entirely around fighting games. It's hosted by the Midlands-based community 'Electronic Dojo' and exists as a place to meet up offline and compete on the big stage. The tournaments are run in an open format, which means that anyone can attend, whether total beginner, bedroom champion or a seasoned professional, everyone has a chance to compete for a coveted trophy and cash prizes.
The day ran from Friday 19th – Sunday 21st August 2022 at Millennium Point, the much-anticipated event returned and took over the whole building, welcoming hundreds of visitors, and gamers throughout the weekend.
VSFighting back at Millennium Point
The last time the event took place at Millennium Point was 2019 before the pandemic, therefore Millennium Point had to pull out all the stops to ensure the event was a success.
Previously, VSFighting has taken over our building 3 times in the past. Now back, bigger and better than ever and enjoying the latest AV tech, upgraded Auditorium and everything else Millennium Point had to offer.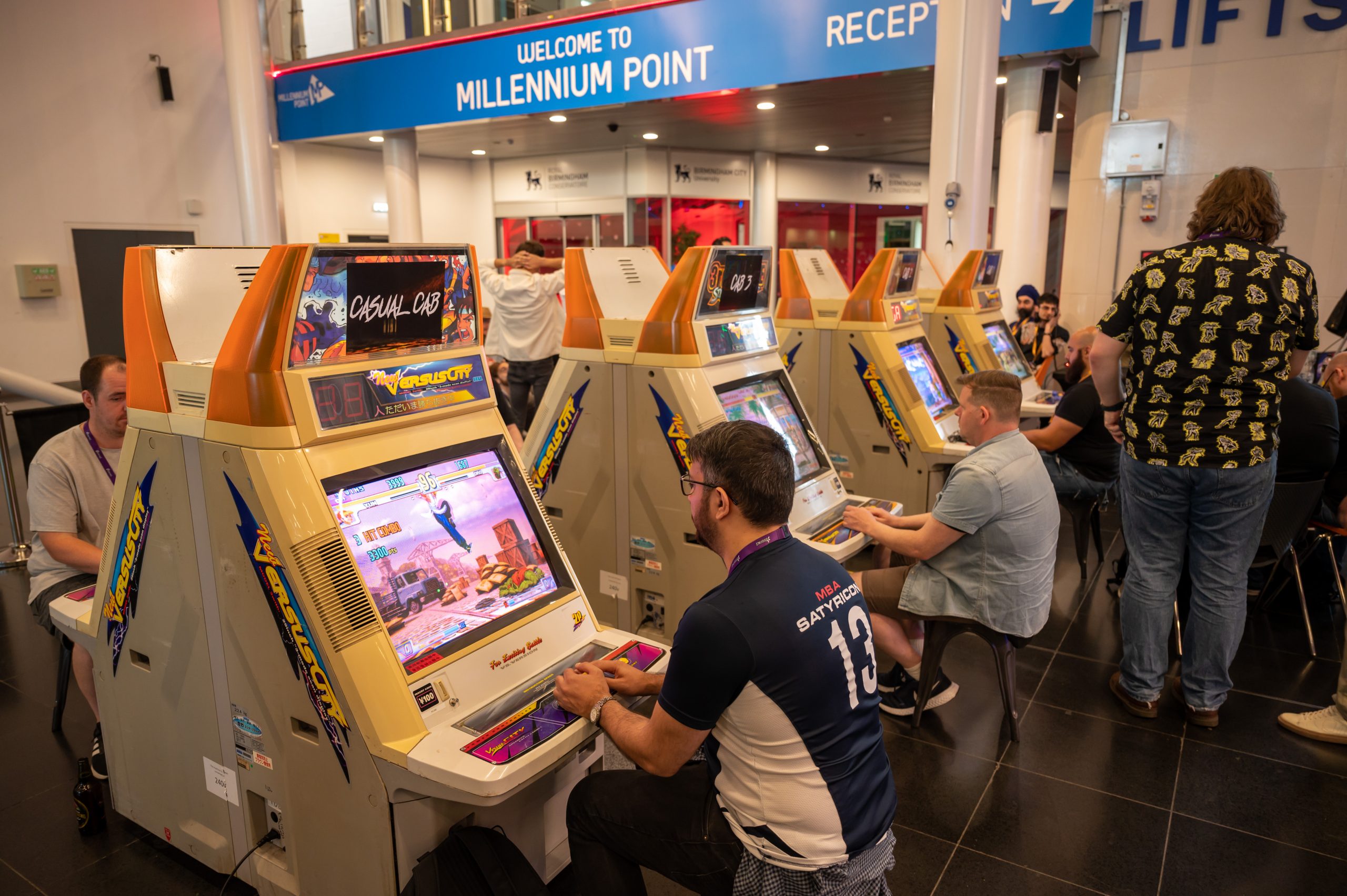 A wide range of games for every player
Throughout the day there was a range of games to compete in, along this was a selection of community games that had a more relaxed affair.
Competing games included:
Street Fighter V
Tekken 7
Guilty Gear Strive
King of Fighters XV
Dragon Ball FighterZ
DNF Duel
Community games included:
Super Street Fighter II Turbo
Ultra Street Fighter IV
Ultimate Marvel vs Capcom 3
Virtua Fighter 5
The additional community gamed were facilitated by 3rd parties from the community.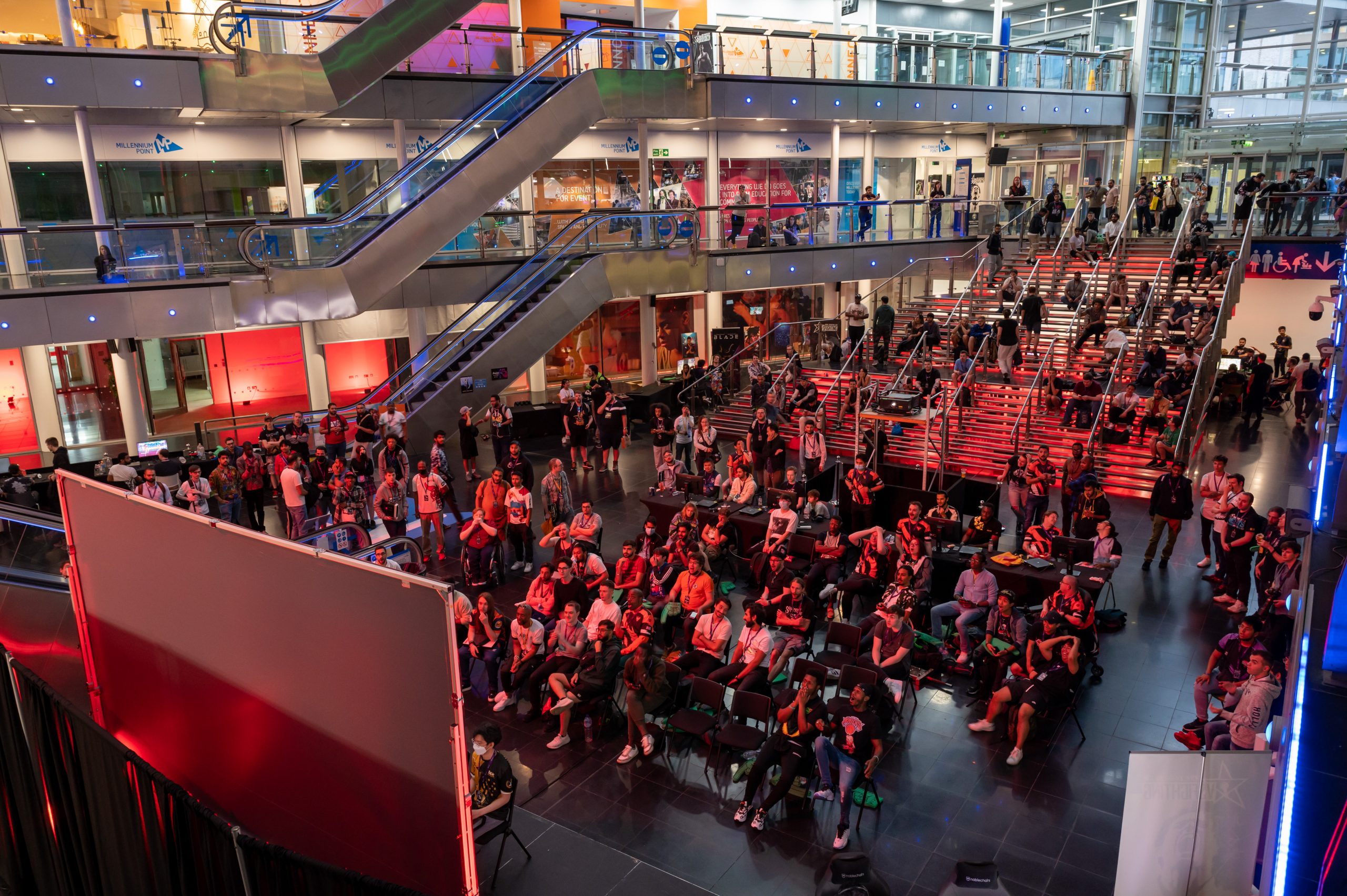 Why Millennium Point for VSFighting?
With various games, activities, and categories VSFighting needed a space that could accommodate the various battles going on. It needed to have many power outlets, good Wi-Fi and accessibility. Not forgetting a giant screen for the final 'boss' battles.
Millennium Point were able to provide multiple event spaces that were equipped with everything that was needed.
One of the key requirements for an esports tournament is a stable and robust power system. We have invested heavily in our power infrastructure which can support an abundance of PCs and consoles, AV equipment and peripherals.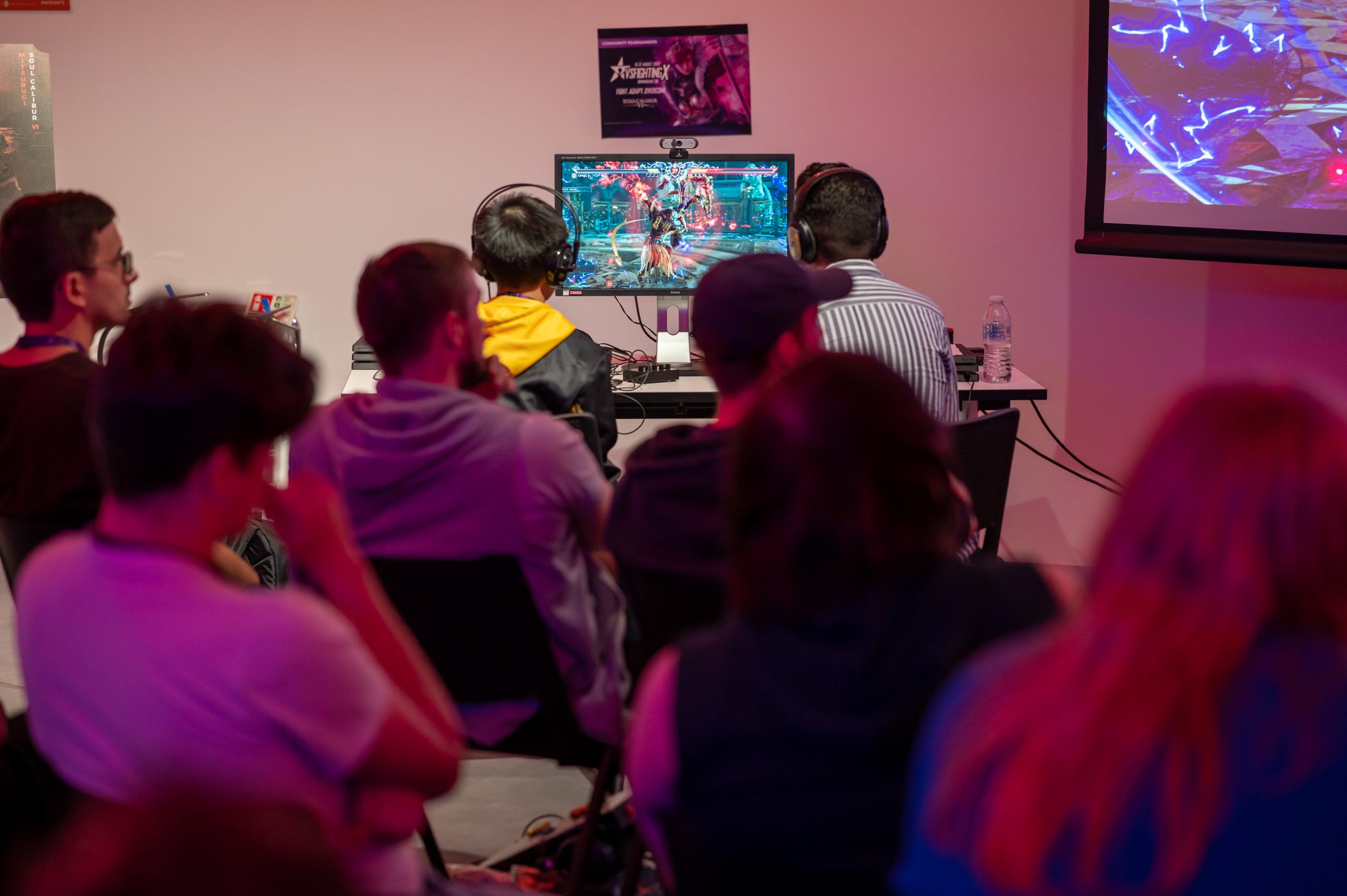 VSFighting used spaces such as Connect, Platform, and Auditorium are all equipped with AV built in. We have an onsite dedicated AV team, who are experienced in delivering tech0heavy events who were on-site to support everyone and ensured seamless integration and stability throughout the event.
Millennium Point has super-fast internet in all our spaces with a mix of private and public networks to ensure no packet loss, and to provide dedicated connections for operations team and athletes, while fans and exhibitors enjoyed the robust public Wi-Fi for their own needs.
Why host your corporate event at Millennium Point?
Millennium Point is an award-winning Birmingham landmark in the heart of Eastside and features 11 venue spaces to host your corporate event.
From purpose built meeting suites to a giant screen auditorium with a stage, we have the flexibility to ensure each room works for you. We provide additional services including catering, so that you can rest assured your event will run smoothly.
We have onsite parking and excellent transport links to New Street Station, Midland Metro, Moor Street Station and Digbeth Coach Station.
Browse our event spaces today or get in touch with Millennium Point's event management team today.
---
Find more interesting content from Millennium Point over at our news section, or follow us for daily updates on Facebook, Twitter, Instagram and LinkedIn with @MillenniumPoint. Millennium Point is a landmark public building and multi-award-winning events venue in the Eastside of Birmingham City centre. Profits from our commercial activity are invested by the Millennium Point Charitable Trust into projects, events and initiatives which support the growth of science, technology, engineering and maths (STEM) and education in the West Midlands.