When Millennium Point heard about LoveBrum's volunteering opportunities, they were eager to get involved. Earlier this month a few members of the Millennium Point team joined Moor Pool Heritage Trust to help tend to the green spaces. Once overgrown, the space's pathways are visible once more for all to enjoy.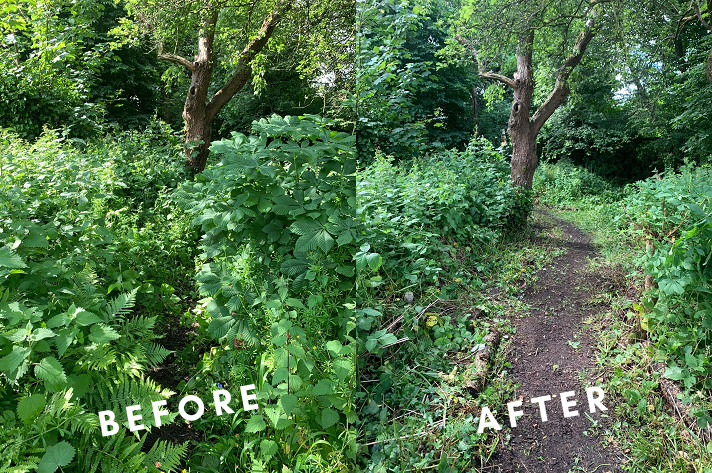 Who are LoveBrum?
LoveBrum is a registered charity that supports hidden gem projects across Birmingham that are often volunteer led and that deliver real change, with outcomes that can be seen, measured, enjoyed, and loved.
They support the 'hard-to-reach' projects, those causes that do not receive the platform or funding that they probably deserve. LoveBrum aim to support over 30 projects per year, and to reach out to all corners of the city to remind people how great Birmingham is. Every penny raised from individual memberships and fundraising stays in Birmingham and goes straight to the chosen causes.
LoveBrum have funded almost 200 local, hard to reach causes, ran 11 successful fundraising events raising over £200,000 to fund Birmingham projects. Since beginning LoveBrum now have over 1,000 members who are passionate about Birmingham.
Who are Moor Pool Heritage Trust?
The Moor Pool Heritage Trust is a charity born out of the Moor Pool Residents Association in 2011, formed specifically to acquire the community facilities for the benefit of the local and wider community. Following this success, the Trust now strives to protect and preserve Moor Pool for the benefit of future generations, but also to ensure it raises awareness of its importance to the wider public.
We caught up with one volunteer, Vanessa, Head of PLD at Millennium Point to find out how the day went
As a charity we are keen to help and support other local charities and we were quick to respond when LoveBrum asked if anyone would like to volunteer to help Moor Pool Heritage Trust, based in Harborne who were looking for a team to help tend to their green spaces as they had become rather overgrown! This was a fantastic opportunity to give something back to our local community and do something to help Moor Pool residents and schools.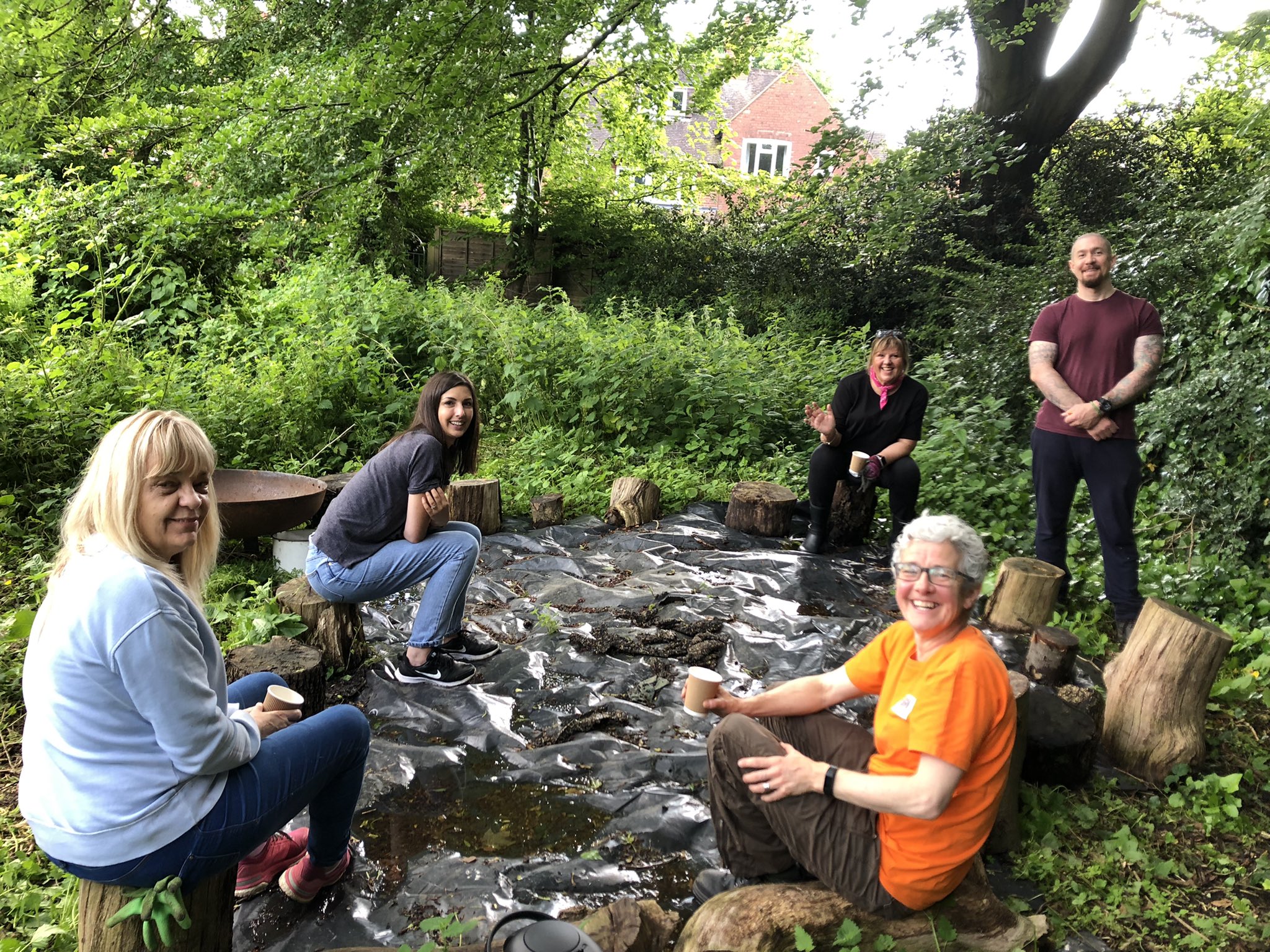 The day was amazing from start to finish – the team at Moor Pool looked after us like we were family, the sun was shining and after a quick tour around we were soon chopping down a massively overgrown orchard area used by local schools, weeding outside the community hall, and clearing pathways. The results were amazing and rewarding as the outcome of our work was quickly visible. We may have picked up a few stings from the very tall stinging nettles and scratches from brambles, but the team worked seamlessly together to get the work done. It was quickly apparent how easy the work seemed to be as we were truly working as a team.  The day is one that we would like to repeat, and I think each one of us took away a secret wish to move one day to Moor Pool estate to live. It is only a short distance from the city centre but is has a rich history and is a real hidden gem to visit.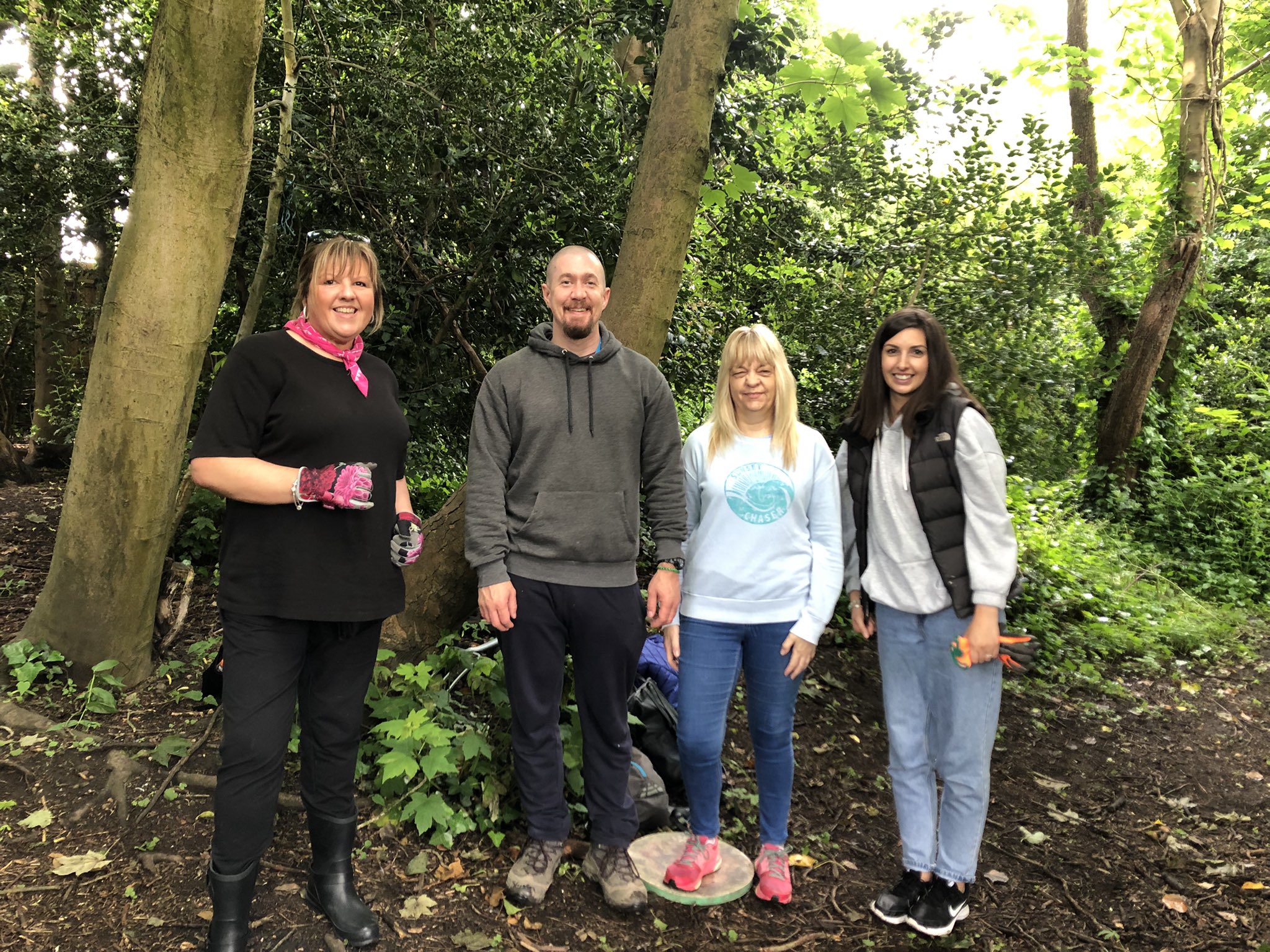 Why did Millennium Point volunteer?
Millennium Point recently became a patron for LoveBrum who offered us the opportunity to volunteer. As a community driven organisation, we are eager to support activities that can benefit the city and the region. By teaming up, we can make a better future for all.
This isn't the only way we try to help; we are a strong supporter of STEM education and provide funds for grants, projects, and scholarships. You can keep up to date with all our latest news on the Trust here.
---
Find more interesting content from Millennium Point over at our news section, or follow us for daily updates on Facebook, Twitter, Instagram and LinkedIn with @MillenniumPoint. Millennium Point is a landmark public building and multi-award-winning events venue in the Eastside of Birmingham City centre. Profits from our commercial activity are invested by the Millennium Point Charitable Trust into projects, events and initiatives which support the growth of science, technology, engineering and maths (STEM) and education in the West Midlands.