Here at Millennium Point, we're Eastside's largest events hub. We have a diverse selection of spaces available and are here to assist you in hosting exceptional gatherings. 
We understand that no matter what you're hosting, the space you choose is critical to holding an incredible event.
So why choose to host an event at Millennium Point.
The benefits of hiring an events space at Millennium Point
Here at Millennium Point, our events spaces have an array of benefits, such as:
Fully flexible spaces 
We have multiple spaces available that are suitable for almost any event. Some spaces boast meeting spaces, auditorium stages and a giant screen.
Outstanding services and add-ons 
Alongside your functions, we offer bespoke catering and hybrid and virtual packages all delivered with excellent quality service.  
Right in the centre of Birmingham 
Due to us being located in the centre of Birmingham, you'll be close to transport links like train and bus routes, and with HS2 currently being built it'll be quicker and easier for people to attend. 
We're also close to local restaurants, bars and hotels, giving you the opportunity to socialise afterwards, giving attendees the opportunity to stay overnight if they need to.
Our event spaces 
Atrium
Located on the ground floor, the Atrium is a large, open plan public space ideal for exhibitions, banquets, expos, performances and more. 
The space benefits from:
420m² open-plan space 

High speed Wi-Fi

Gets a lot of footfall

Can accommodate to vehicles 

Catering options available
Our space also boasts exhibition stands, standing and banquet areas and has even been used as a film set for major TV programmes. 
Auditorium 
Previously the Auditorium was the very first IMAX in Birmingham and is now equipped with everything a business needs to engage its audience. The space features a 30m² stage beneath a giant 14m x 8m screen. Other advantages include:
354 tiered seats with clear sight lines

Hybrid event and live streaming options

Reliable AV technology and an onsite technician included 

Optional dedicated registration area on level 4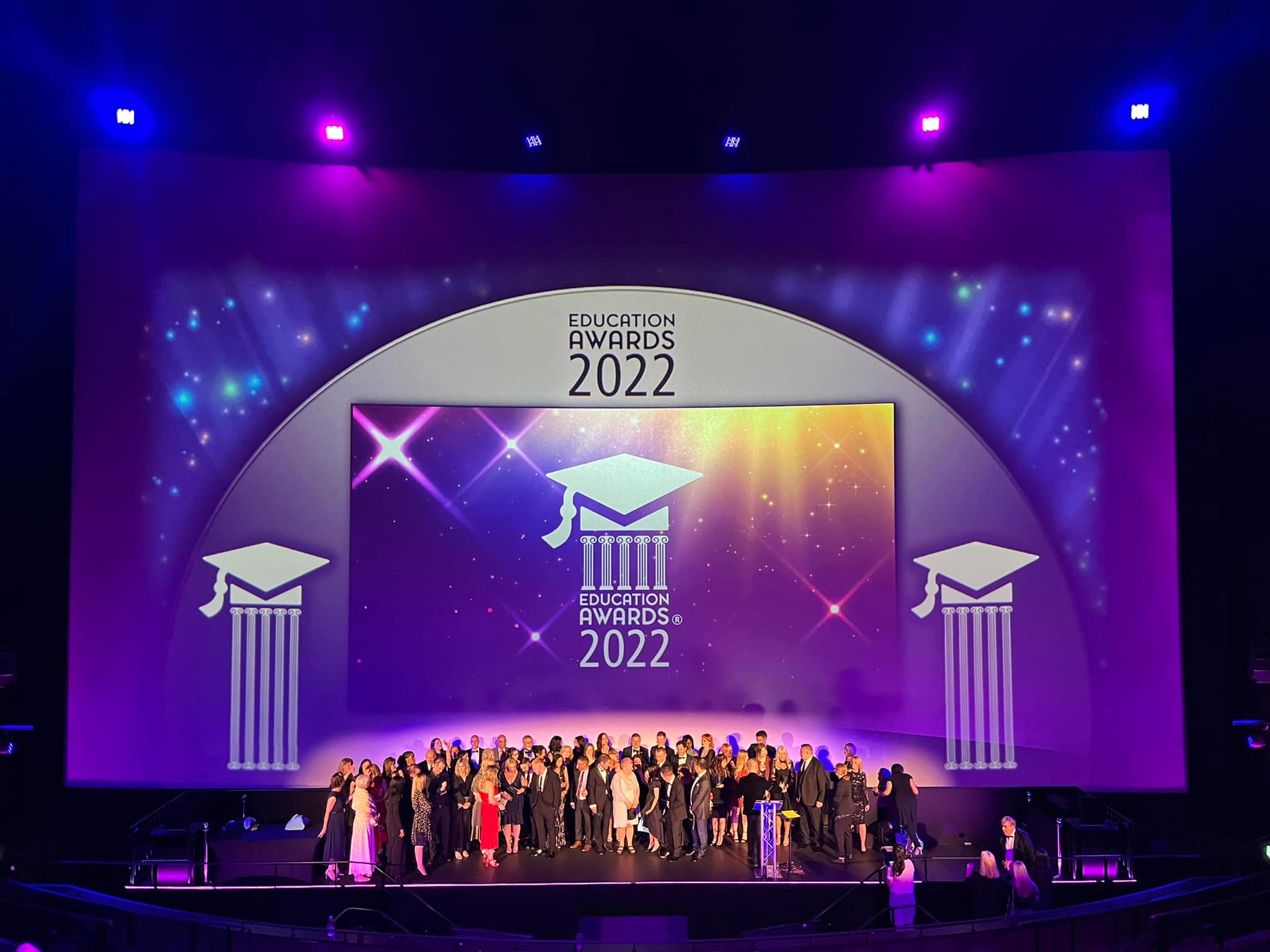 Concourse
Located on level 2, this area has high footfall due to it being placed between Birmingham City's entrance and ThinkTank, helping you attract more people. 
Concourse is perfect for exhibitions, displaying products, performances and receptions and has stunning views of Eastside Park and the development of the new HS2 Curzon Street Station. 
The space also benefits from:
250m² event space 

Onsite AV technician support throughout the event 

A dedicated registration area on level 4

High-speed Wi-Fi
Connect 1-3
Our rooms Connect 1,2 and 3 have retractable walls allowing you to create the ideal space for you, whether that's one large boardroom or 3 small meeting rooms. 
The room also boasts:
Space for up to 60 delegates 

Wireless presentation facilities 

Integrated projection and playback

High speed Wi-Fi

Tea and coffee facilities 
Ingress
Ingress is a small outdoor space perfect for intimate gatherings like product launches, exhibits, parties and food festivals.
It benefits from:
Discreet outdoor space 

External power supply 

It's adjacent to our platform space 

A private car park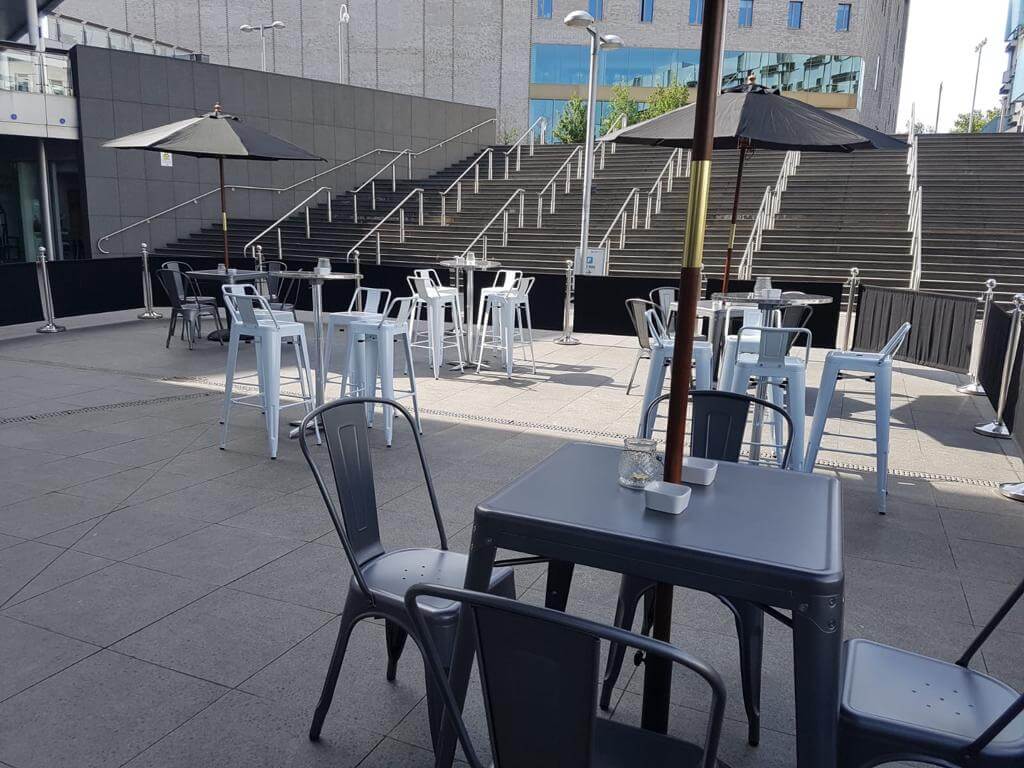 Intercity
Intercity can hold board meetings, training and workshops and has access to fantastic presentation facilities and high-speed Wi-Fi. It also provides:
Space for up to 40 delegates

Natural daylight

Tea and coffee facilities 
Platform 
Platform is an open plan, semi-private space on level 1 of Millennium Point. It benefits from:
A built in bar 

High-speed Wi-Fi

It's connected to the 354 seated Auditorium

Can be incorporated with outdoor space 

PA system and presentation facilities 
Promenade  
This outside space is great for small and intimate outdoor functions like product launches, brand activation or even a dramatic entrance to your event!
Promenade provides a:
Discreet outdoor space 

External power supply

It's adjacent to our platform space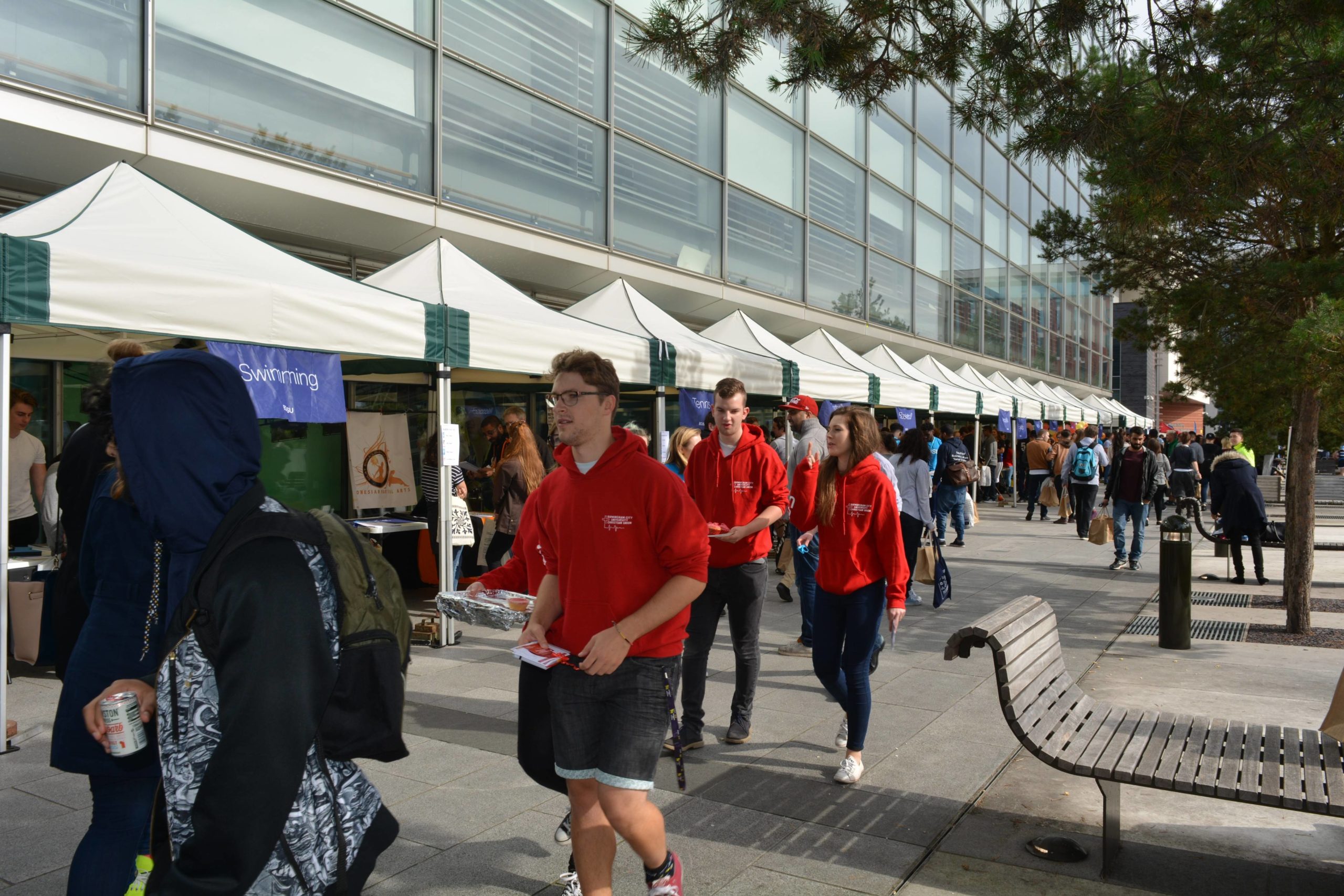 So if you're looking to hold an exceptional event, get in touch with us today to see how we can help. 
Meetings are essential for running a business smoothly. But we've all been in a meeting where we've felt uninspired or unmotivated. 
With meetings paving opportunities for brainstorming, problem-solving, and clear communication among employees and clients it's critical that they're optimised for productivity. After all 50% of higher management's time is taken up in meetings.
So here are a few ways you can boost productivity within your meetings.
Create time
When planning a meeting it's important to consider what everyone else's schedule is like or if it will cause any stress to employees that may already be struggling with their workload. Aligning it with everyone's schedule is crucial to helping improve productivity and avoiding burnout. 
It's also important to stress to staff that they can talk to you about any calendar conflicts and step out of a meeting if required. If the employee must attend the conference, you should work with them to help with any overwhelming workload they may have. 
Only plan meetings if they're necessary
You should really aim to only have meetings when absolutely necessary. We've all been in meetings at some point where they could have been an email instead. This can help your team feel as though their time is valued and can help them organise and complete their tasks effectively without any non-essential tasks getting in the way. 
Create a meeting agenda and try and stick to it
Creating an agenda can help you keep your meeting as short as possible. Make sure it's detailed so that you have the opportunity to cover everything you need to talk about on the day. 
You should think about the purpose of the meeting and who's attending to help guests prepare for the meeting and prevent any unexpected surprises that could increase stress levels and decrease productivity and motivation.
An agenda can also help you keep the topic on track and ensure you don't overrun.  
Invite as few people as possible 
35% of employees from different professions agree that having a smaller number of people in a meeting improves productivity.
Limiting the number of people in a meeting stops participants from getting confused about what's happening. It will also help you stick to your meeting agenda, as there won't be too many people projecting ideas and asking questions.
It can also help you gear the meeting more effectively to your desired outcome by having a small number of people in the meeting that understand the goals and requirements. 
Ensure you're meeting room has optimal space
The best way to improve productivity is to ensure your meeting room has optimal space and the facilities you need. 
Whether you already have a room in your office or you're looking to hire one, you want to ensure you get it right as it can have a negative effect on their mood and motivation.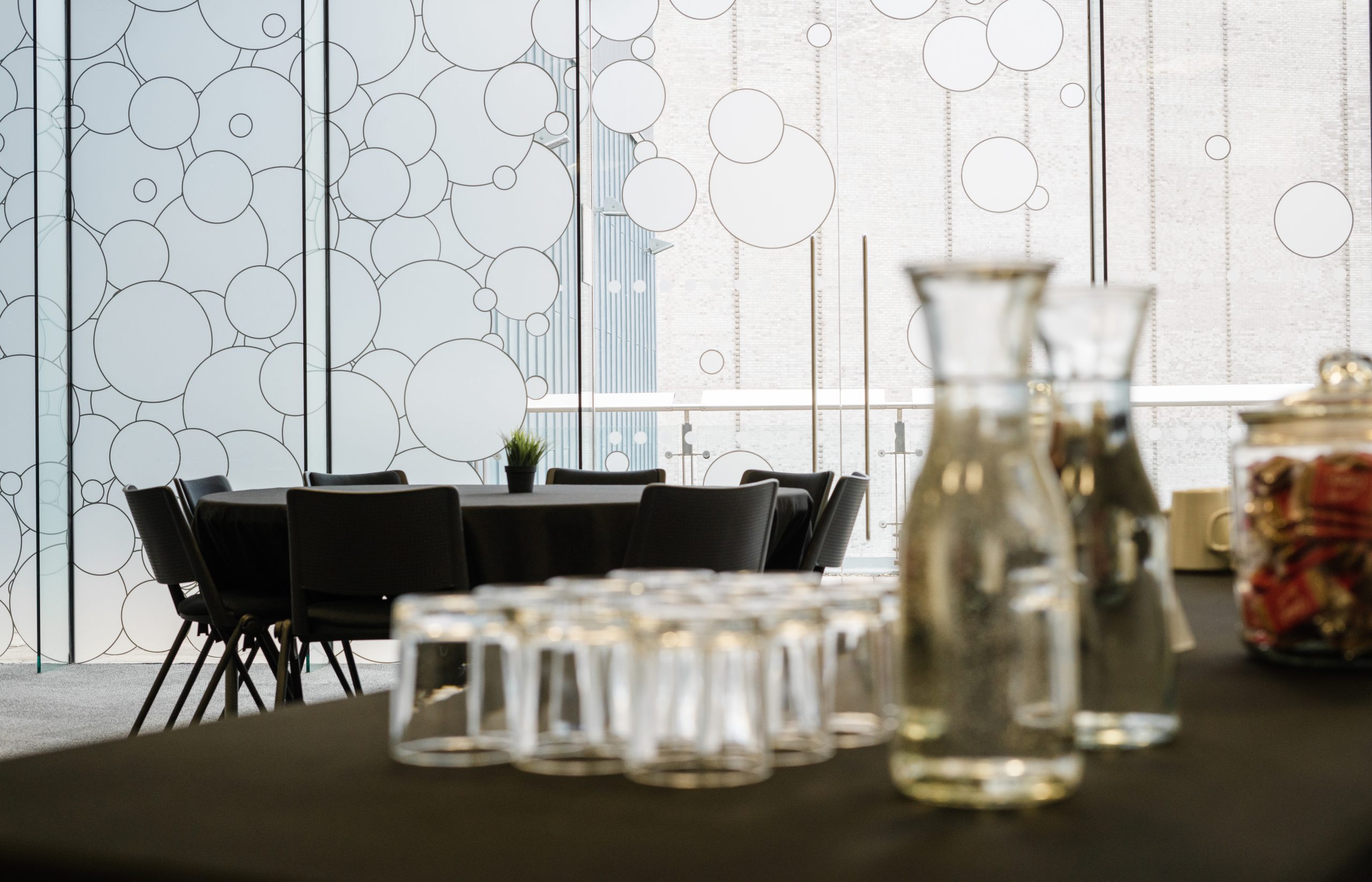 Technical difficulties and working in a cramped space can lead to frustrations and a lack of focus, preventing you from gathering the information you need. 
Aim for a change in scenery 
Changing the scenery of your typical working day can help to significantly boost productivity. Trying a new space can keep attendees alert and aware of their settings, helping to increase motivation and improve mood. This in turn can lead to a better quality of information and conversations being had during your meeting, helping you smash through your agenda and get the ideal outcome. 
Another way to change the scenery is to include walking meetings, as this moves people away from their desks and closed spaces and into the open where they can get some fresh air and sunlight. This can reduce stress, improve mood and ultimately boost productivity and engagement.
Keep meetings short and concise
Keeping meetings short and concise can help avoid scheduling issues and encourage people to stick to the agenda as they only have a short period of time to get through everything that needs to be discussed. This can therefore improve engagement and productivity as you're more likely to achieve everything you set out to during your meeting.
Recap the meeting
When the meeting has finished, it's a good idea to recap everything that's been covered and what everyone's next steps are to ensure all attendees are on the same page and that nothing has been missed. This should encourage those in the meeting to complete any additional tasks after it has ended.
If you're looking for a meeting room, our office spaces could be perfect for you. With some spaces boasting their own meeting rooms, they could be perfect for your business to complete its day-to-day tasks in the main office while conducting conferences in your very own meeting space. 
To learn more about what office space could be the right one for you, get in touch with us today.