Legendary keyboard wizard Rick Wakeman is to play an intimate gig for just 300 fans at Millennium Point to raise money for the Lord Mayor of Birmingham's charity. This exclusive event will take place from 7pm on 8th September 2022.
40 fans will be able to purchase VIP tickets at £85 each which will include an arrival drink and even meet Rick himself. Tickets for General admission is £45 each. Purchase tickets before they sell out on Eventbrite here.
Famously part of Yes, jammed with Cat Stevens, and collaborated with the Starman himself Bowie
Rick Wakeman made his name as a session musician and collaborator in the late 1960s and early 1970s, notably playing mellotron on David Bowie's breakthrough 1969 hit Space Oddity, while giving Cat Stevens' 1971 version of Morning has Broken its famous rolling piano sound.
He went on to be founding member of prog-rock band Yes before enjoying a successful solo career spanning several decades, selling more than 50 million copies of his albums.
Now, before going onto his Grumpy Christmas Stocking tour in November, Rick will be performing for Birmingham fans where they will be able to ask questions about his exceptional career in an intimate setting.
Lord Mayor of Birmingham's Charity, helping impactful charities in Birmingham
The Lord Mayor's Charity supports not for profit organisations and charities without large overheads who impact the people of Birmingham. This gives the charity an opportunity to raise awareness and funds to help and support a range of charities and groups across the city.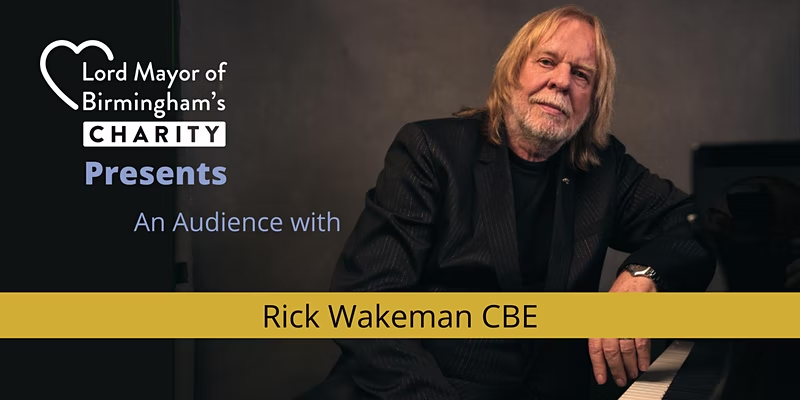 All projects funded by the charity will either be based in Birmingham or be for the benefit of the people of Birmingham. Meaning that all funds raised will be spent right here in the city.
In the past the Lord Mayor has arranged successful events such as the Big Quiz at Millennium Point, with funds going back into charities around Birmingham.
Don't miss out on this chance to see Rick Wakeman in this unforgettable show
The event is expected to be a sell-out and raise thousands of pounds for the Birmingham Lord Mayor's Charity, which supports good causes around the city.
Rick said: 'I am really looking forward to supporting the Lord Mayor's Charity and doing what I can for such a good cause.
'It is going to be quite intimate with a mix of music and chat, so I am really looking forward to it. I may event ask the audience a few questions!'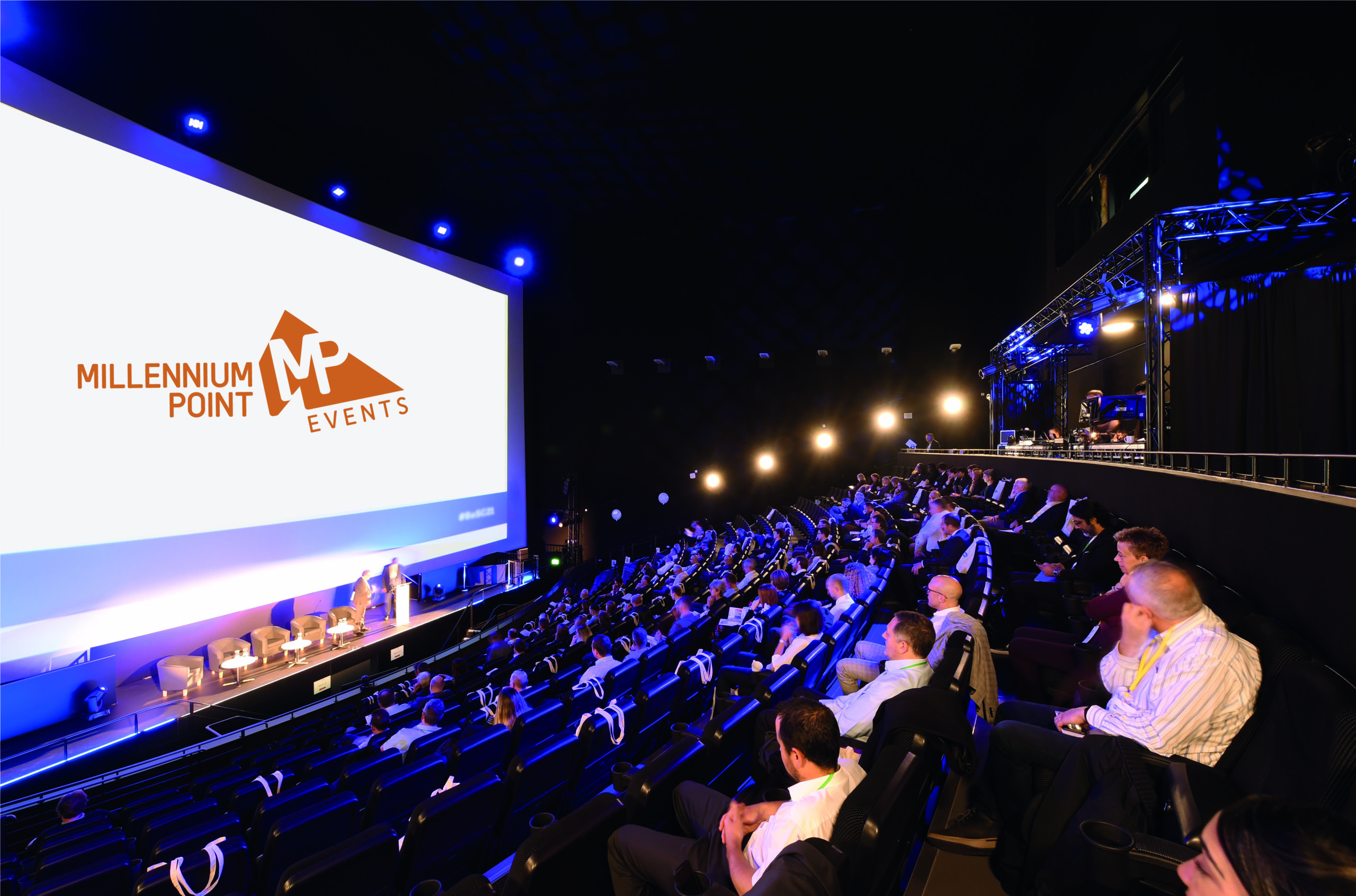 Lord Mayor of Birmingham, Cllr Maureen Cornish, added; 'I am so grateful that Rick is giving up his time to support the Lord Mayor of Birmingham's Charity, the charity for Birmingham, which helps so many good causes benefitting people and communities right here in the city.
'Don't miss this chance to see him before anyone else on his UK tour and we're sure the tickets will go fast, so make sure you get yours now!'
Don't lose out and get your ticket now.
Amazing things happen at Millennium Point
We may be a little biased, but we're pretty good at events. Whether our clients' events, or our own, we always strive for hospitality excellence. If you have any questions on events being held, or want to start booking your own, our team are always happy to help. Contact us now, we can't wait to talk to you!
---
Find more interesting content from Millennium Point over at our news section, or follow us for daily updates on Facebook, Twitter, Instagram and LinkedIn with @MillenniumPoint. Millennium Point is a landmark public building and multi-award-winning events venue in the Eastside of Birmingham City centre. Profits from our commercial activity are invested by the Millennium Point Charitable Trust into projects, events and initiatives which support the growth of science, technology, engineering and maths (STEM) and education in the West Midlands.