Want to start an interest in STEM (Science, Technology, Engineering, Maths) with your kids this year? We've listed 5 great STEM books to read with your children to start your discovery journey off!
Count on me by Miguel Tanco
A young girl sees the world differently in this beautiful picture book celebration of math.
Everyone has a passion. For some, it's music, for others, it's art, for our heroine, it's math. When she looks around the world, she sees math in all the beautiful things; the concentric circles a stone makes in a lake, the curve of a slide, the geometric shapes in the playground. Others don't understand her passion, but she doesn't mind. There are infinite ways to see the world. And through math is one of them.
This book is a gorgeous ode to something vital but rarely celebrated. In the eyes of this little girl, math takes its place alongside painting, drawing and song as a way to ponder the beauty of the world.
It's available on Amazon here.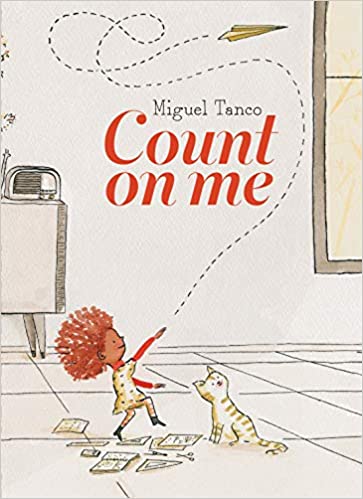 Curiosity: The story of a Mars Rover by Markus Motum
Full of eye-catching retro illustrations, a look at NASA's beloved Mars rover is sure to fascinate budding space explorers – and set inquisitive minds soaring.
Maybe you remember when a little robotic spacecraft landed on a far-off planet. On August 6, 2012, the rover Curiosity touched down on the rocky surface of Mars – and now she's ready to guide you through her journey first-hand. From idea to creation and beyond, this fact-filled, stylish book introduces readers to Curiosity and her mission: to discover more about the red planet and search for evidence of life.
How did Curiosity get her name? What tools does she use to carry out her tasks? In her own voice, the popular NASA rover tells how and why she travelled more than 350,000,000 miles to explore a planet no human has ever visited… and what she's been doing there. In his debut picture book, Markus Motum brings Curiosity's story to life in vivid colour: the deep blues of space set off the warm, rusted hues of Mar's dusty red surface, marking this lovable rover and her mission as something special – truly a world apart.
It's available on Amazon here.
Rosie Revere, Engineer by Andrea Beaty
Rosie may seem quiet during the day, but at night she's a brilliant inventor of gizmos and gadgets who dreams of becoming a great engineer. When her Great, Great Aunt Rose (Rosie the Riveter) comes for a visit and mentioned her one unfinished goal – to fly – Rose sets to work building a contraption to make her aunt's dream come true. Her invention is complete, Rosie attempts a test flight – but after a moment, the machine crashes to the ground. Discouraged, Rosie deems the invention a failure, but Aunt Rose insists that on the contrary, it was a raging success. You can only truly fail, she explains, if you quit. Reassured, Rose returns to her engineering and inspires her classmates to join in the fun.
It's available on Amazon here.
How to Code a Sandcastle by Josh Funk, foreword by Reshma Saujani, founder of Girls Who Code
Pearl and her trust rust-proof robot, Pascal, need to build a sandcastle before summer vacation is over, and they're going to do it using code. Pearl breaks the big we-need-a-sandcastle problem intro smaller steps, then uses sequences, loops, and other basic coding concepts to tell pascal exactly what to do. There are a lot of humorous mishaps along the way, but just when it looks like the sandcastle might never get built, Pearl uses her coding skills to save the day and create something even better: a gorgeous sandcastle kingdom!
It's available on Amazon here.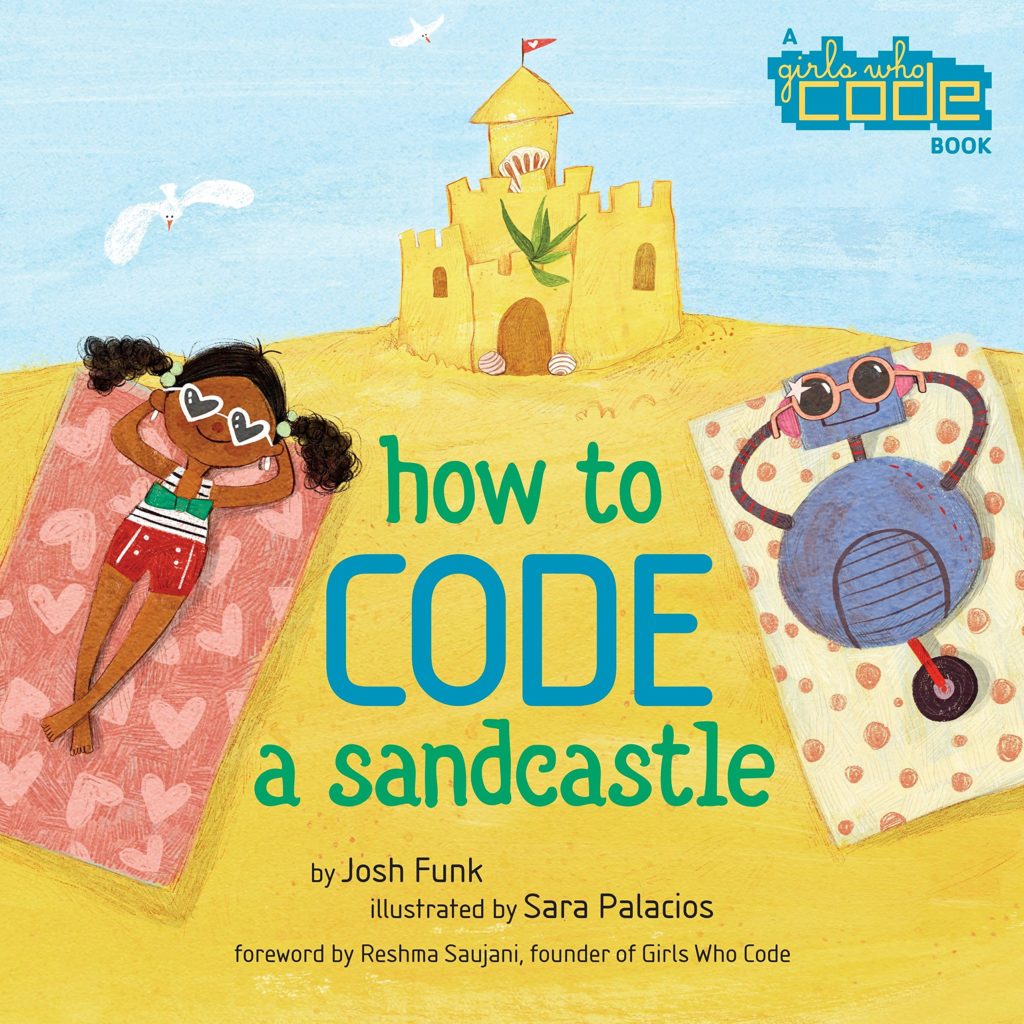 The Way Things Work Now: A Visual Guide to the World of Machines by David Macaulay
In this extensive encyclopaedia packed full of simple science for kids, David Macaulay's beautiful illustrations show the inner workings of each machine from clocks and watches to jet engines and the internet. From the basic lever to the modern microprocessor, this bestseller has been completely updates with the latest technologies, and explains every machine you've ever wanted to understand, and some you've probably never thought about.
It's available on Amazon here.
About Millennium Point and supporting STEM
Millennium Point is a landmark public building and multi-award-winning conference and events venue in the east side of Birmingham city centre. We're owned by the Millennium Point Charitable Trust with profits from our commercial activity being invested in projects, events and initiatives which support the growth of science, technology, engineering, and maths (STEM) in Birmingham and the wider region
---
Find more interesting content from Millennium Point over at our news section, or follow us for daily updates on Facebook, Twitter, Instagram and LinkedIn with @MillenniumPoint. Millennium Point is a landmark public building and multi-award-winning events venue in the Eastside of Birmingham City centre. Profits from our commercial activity are invested by the Millennium Point Charitable Trust into projects, events and initiatives which support the growth of science, technology, engineering and maths (STEM) and education in the West Midlands.