With Halloween just around the corner and things being a little different this year, a lot more of our children are spending time indoors. So, the team at Millennium Point have scoured the web to bring you 6 spooky science experiments you can do in your home with the kids to get them in the Halloween spirit and learn some new skills!
Bones of the body bingo cards
This is a great activity for 5-11-year olds to build their biology skills. It's a bingo game designed to help children learn about the human skeleton. It contains two sets of cards one showing bones of the body and the other the names of the bones corresponding to the pictures. The cards can be printed off and laminated for multiple uses.
You will need to make a free account on STEM learning which we thoroughly recommend. They have an abundance of STEM resources, information and support for helping develop STEM skills for children of all ages – all completely free.
Make an eerie sounds device!
This activity is quick, simple and mostly uses materials you likely have around your house. Using a plastic cup and a few household bits your kids can craft a spooky device which makes eerie sounds like a creaking door or creaking steps! The cup acts as a soundboard, amplifying vibrations created by movement and producing eerie sounds. It's a great little activity which can teach your kids about sound and vibrations while simulating a haunted house.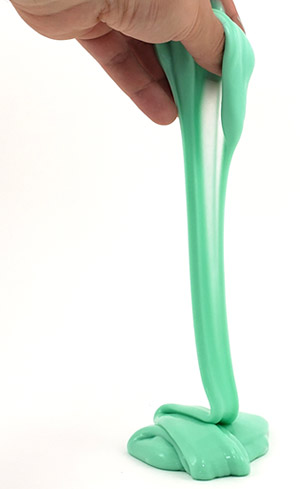 Make Monster Slime
If it's gooey, slimy or looks and feels yucky you can be sure that the kids will love it. This experiment uses a few basic materials to create a slime that can be moulded and pulled apart. It explores chemical reactions and how different materials breakdown and combine with each other to make other materials, sometimes transcending from their original state of solid, liquid or gas. A note on this one, you will probably need to buy PVA glue and a few of the other bits but they're pretty cheap and easy to grab online or at your nearest stationary shop.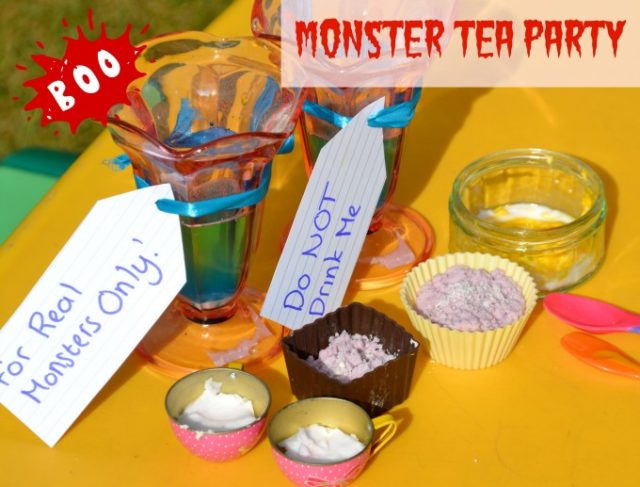 Throw a Monster Tea Party
Continuing the monster theme, throwing a Monster Tea Party for the kids is a fun (but messy) way of teaching them about chemistry. Imagine the Volcano experiment but with more colours. Essentially, you're making a chemical reaction with vinegar, baking soda and washing up liquid which causes a big bubbly reaction. What we like about this experiment is its simplicity. It combines a few kitchen ingredients, but the result will make for an exciting activity. We must warn you though, it is messy, so you want to make sure you do it somewhere that is easy to clean.
Make a Lava Lamp (or Witches potion) using an Alka-Seltzer tablet
Okay, so this one is for making a lava lamp, but the reaction makes us feel like we're brewing a magic potion – either way it's a great one for Halloween. Again, all you need is a few simple ingredients, most of which you will probably already have in your kitchen. The experiment says an Alka-Seltzer tablet but any tablet you dissolve in water should work. This experiment looks at chemical reactions. The tablet reacts with the water to create carbon dioxide, while the tablet and oil do not mix at all. Once the tablet goes through the oil and hits the coloured water the reaction forms colourful blobs reminiscent to a lava lamp. It lasts for about 30-45 seconds but can be repeated with more tablets.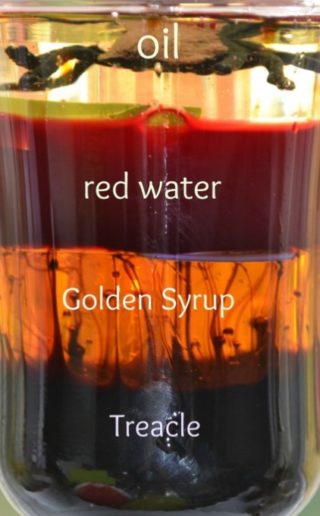 Create creepy liquids
Another one from Science Sparks, this activity demonstrates the density of liquids while creating some gross concoctions that are fascinating to watch (just don't let the kids drink it). Like a lot of the other activities on this list, it is using basic items and ingredients you most likely have in your house. The experiment teaches about floating and density, where layering different densities of liquid with debris causes different reactions.
There you have it! We hope you have fun and remember to keep safe and share your experiments with us on social media.
Please note we don't take credit for any of these activities. Use the links provided to read the information carefully taking note of the safety instructions provided.
---
Find more interesting content from Millennium Point over at our news section, or follow us for daily updates on Facebook, Twitter, Instagram and LinkedIn with @MillenniumPoint. Millennium Point is a landmark public building and multi-award-winning events venue in the Eastside of Birmingham City centre. Profits from our commercial activity are invested by the Millennium Point Charitable Trust into projects, events and initiatives which support the growth of science, technology, engineering and maths (STEM) and education in the West Midlands.