Today is International Women in Engineering Day and we're here to give you a quick lowdown on what it is and why it is important.
WHAT IS INTERNATION WOMEN IN ENGINEERING DAY?
International Women in Engineering Day (INWED) is an annual day of celebration which highlights the achievements of women in Engineering today and in the past. It's also a day of action where schools, businesses and communities across the globe host events that celebrate and encourage women into Engineering. For more information, resources and news please check out the official INWED website here.

(Video Credit: INWED on Youtube)
WHAT IS IT TO MILLENNIUM POINT?
The Millennium Point Charitable Trust contributes more than £5m back into the West Midlands region through projects, events and initiatives. We work with schools, businesses, charities and not-for-profits to facilitate partnerships and lead the conversation on STEM in the region.
Our commitment to STEM includes reducing the skills gap and increasing inclusivity and equality within STEM education and industries. International Women in Engineering day is an important part of celebrating the work and livelihood of women who are changing the landscape of STEM – and we intend to do our part.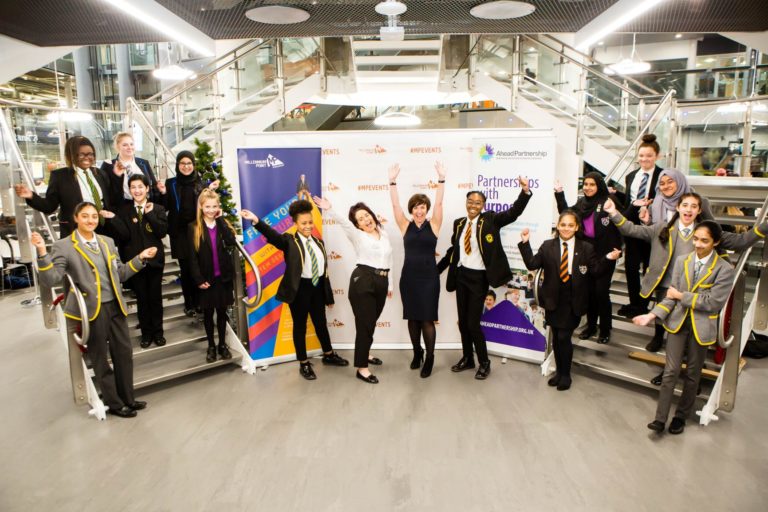 WHY IS IT IMPORTANT TO RECOGNISE WOMEN IN ENGINEERING?
That's a big question. It forms part of a wider conversation covering a myriad of subjects and issues well beyond the purpose of this blog. However, it relates to the STEM skills gap. As of 2018, there is a shortfall of 173,000 skilled workers as 89% of businesses struggle to recruit. On average the shortage is costing businesses £1.5bn a year and hinders the economic growth of the UK.
Part of the problem is the lack of diversity and inclusion in STEM. Historically, STEM industries, particularly in engineering, have not been inclusive to women. According to Engineering UK 2018, 12.37% of all engineers are women in the UK. In education, only 46.4% of girls 11-14 would consider a career in engineering compared to 70.3% of boys. Add into the mixed-race, gender and sexuality and the figures are even lower.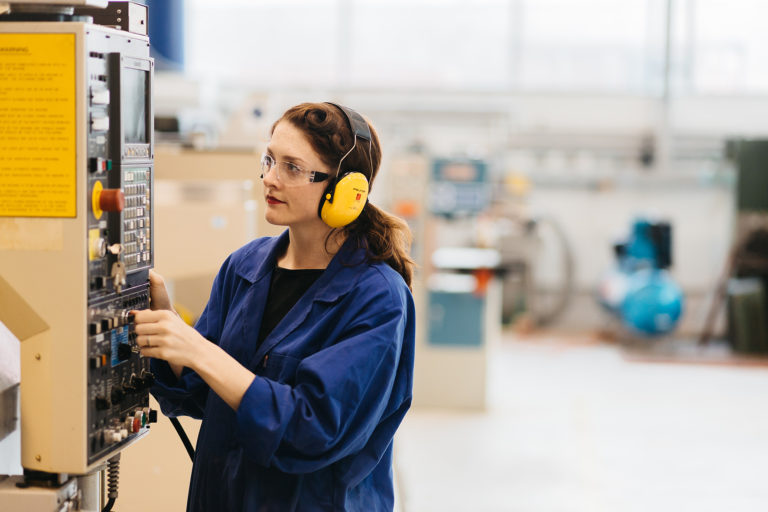 What we see is a loss of potential talent through conditions which marginalise key groups like women in pursuing engineering. Events such as INWED and organisations like the Millennium Point Charitable Trust create opportunities which encourage change and support businesses and educators to create more inclusive environments; attracting more skilled women to step into those currently empty roles and reduce the skills gap.
WHAT CAN I DO?
Check out these websites:
These websites have information about INWED as well as general information, stats and useful resources on how to get involved and encourage more women into engineering.
Women's Engineering Society
International Women in Engineering Day
STEM Learning
We also recommend checking out the 2019/2020 regional skills plan from the West Midlands Combined Authority.
Celebrate the past:
Learn about pioneering women in engineering like Sarah Guppy (1770 – 1852), Alice Perry (1885 – 1969) and Dorothy Donaldson Buchanan (1899 – 1985) among others. They are shown in order from left to right below.

Support the future:
Actively seek women currently in engineering roles and ask about what they do and their journey. Learn first-hand what it is like to be a woman in engineering in 2020. Similarly, talk about engineering with girls – whether that's your daughter, your niece or a friend's daughter.
THE MILLENNIUM POINT SCHOLARSHIP
The Millennium Point Charitable Trust fully funds one undergraduate degree each year at Birmingham City University's Faculty of Computing, Engineering and the Built Environment. At the time of writing, we have two female engineers who have picked up the prize. If you or someone you know is looking to pursue a degree in engineering then apply over on our scholarship page.

---
Find more interesting content from Millennium Point over at our news section, or follow us for daily updates on Facebook, Twitter, Instagram and LinkedIn with @MillenniumPoint.
Millennium Point is a landmark public building and multi-award-winning events venue in the Eastside of Birmingham City centre. Profits from our commercial activity are invested by the Millennium Point Charitable Trust into projects, events and initiatives which support the growth of science, technology, engineering and maths (STEM) and education in the West Midlands.