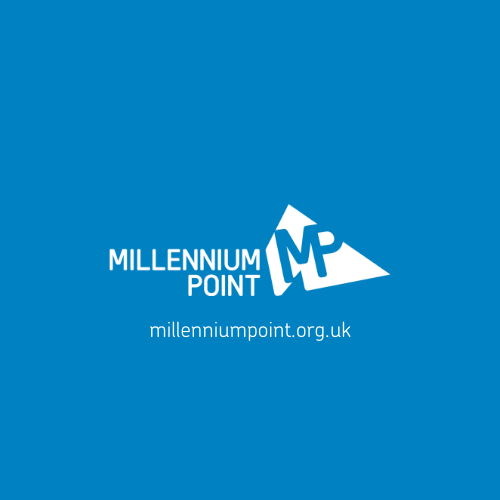 Update: 19th July 2021
On Monday 19th July 2021, most lockdown restrictions have been lifted in England by the UK Government. We have a care of duty to the communities we serve, and all of those who work and visit our landmark public building and events venue. Therefore we have taken the decision to retain some of the measures we have implemented to ensure your safety. These are laid out below:
NHS Mass Vaccination Centre:
You are still required to wear a facemask when attending your appointment. This is to reduce the risk of contamination and protect the health of NHS staff, volunteers and other patience.
In Public Areas: 
Our contact-free sanitisation stations will remain in place throughout the building.
We still encourage the use of facemasks in the public areas of the building.
Our enhanced deep cleaning regime will remain in place – this includes regular deep cleans of public spaces and toilet facilities with regular checks throughout the day.
We still encourage the use of track and trace when visiting the building.
In the Event Spaces: (main page here)
We will be opening our spaces to allow bookings up to the maximum capacity for the layout chosen. However, we will be setting the space to allow for 1m plus social distancing where delegate numbers are fewer.
Our contact-free sanitisation stations will remain in place in all our spaces. These will be readily available for anyone to use.
We will  maintain our enhanced cleaning regime, ensuring a deep clean of spaces pre and post event on top of regular checks on communal areas.
Our staff will continue to wear face coverings whilst working on events and attendees are recommended to do the same.
Our menu has been updated to include individually packaged catering alongside our standard options. This provides event organisers flexibility to choose the food and beverage options that work best for them. Where a buffet option is chosen, gloves will be made available for guests to use when selecting their food.
We will continue to run a cashless bar to minimise contact with our staff.
Our event staff will be taking twice weekly lateral flow tests. We recommend advising delegates to get tested before attending your event to minimise risk. Additional measures can be discussed on enquiry.
QR codes to scan for Track & Trace will be available at the entrance to all events spaces and we would welcome guests continuing to use these. Delegates who are displaying symptoms of COVID-19 should not enter the building.
All bookings due to take place before 31st December 2021 can take advantage of our flexible bookings policy. This policy ensures reasonable protection for your event should it be impacted by the virus. Please speak to our events team for further information.
Update: 2nd November 2020
The Millennium Point team have updated our measures following the latest UK Government announcement made on 31st October. These measures will remain in place until at least 2nd December in-line with the current nationwide lockdown.
The building will remain open for education and work purposes only.
All events taking place in the month of November inside Millennium Point, such as film screenings, have been postponed. Further details have been sent to ticket holders, if you have not received an email then please check your spam folder or get in touch.
Facemasks must be worn inside the public areas of the building at all times.
We politely ask that if travelling through Millennium Point you do not gather with other households. Any groups found gathering in the public areas will be politely asked to disperse by our team.
Please adhere to the rules, follow signage and make use of the contactless sanitisation stations throughout the building.
If you or someone you live with are exhibiting symptoms of the coronavirus then please do not enter the building.
For further questions please get in touch with our friendly team who are available 9-5 weekdays.
Update: 24th September 2020
The Millennium Point team have updated our regulations below in-line with the latest COVID-19 guidelines published by the UK Government on 9th September. Please note these restrictions only apply to public spaces within Millennium Point and do not represent the measures implemented by our tenants. If visiting an individual business within Millennium Point, please check their guidelines first before travelling.
Facemasks must be worn at all times in public areas of the building,  this includes walking through the building to reach an organisation within such as Birmingham City University or Thinktank Science Museum.
Groups of more than 6 gathering in our public spaces will be asked politely to disperse in-line with the new 'Rule of 6'.
A 'keep left' system will be in place across the building.
Keep at least 1m+ distance from others when travelling around the building.
No more than two people in the lifts at any one time.
If you believe you, or someone you have come into contact with, may have symptoms of coronavirus then please stay home and follow the NHS guidelines which can be found here. If you have the virus and have been in the building please inform our team so that we may act accordingly. These measures are in place to minimise risks and keep you, our staff and our tenants safe. We thank you for your ongoing support, and are delighted to be able to welcome you back into our landmark building safely.
Birmingham Lockdown
On Friday 11th September increased lockdown measures for Birmingham, Sandwell and Solihull were announced taking effect on Tuesday 15th September. These local restrictions do not affect Millennium Point as a business or building. This means you are still able to visit us, work and attend events and meetings within our building adhering to the measures detailed on this page.
To speak to a member of our team please get in touch by calling 0121 202 2200 or using our quick enquiry form on the website here.
Update: 6th July 2020
Millennium Point is delighted to announce that the building is now back open to the public. Following the latest UK Government Guidelines on Coronavirus, we are now able to welcome you back into our building safely and with confidence.
Over the past four months, our team have been working tirelessly behind closed doors to ensure our building is safe and secure for the staff, our tenants, our clients and our visitors once more. We have introduced measures and practices in our building which minimalise the risk and spread of coronavirus. These measures include:
Increased signage and floor markings reminding visitors to maintain social distancing and hygiene.
Reduced capacity on lifts and escalators.
Sanitisation stations throughout the building.
Staff wear facemasks and are fully trained with the latest hygiene and social distancing procedures.
Thorough cleaning on top of the already rigorous cleaning schedule of the public areas and Millennium Point offices.
If you are looking to host an event at Millennium Point, then please see our Client Protection Plan which outlines the additional measures we have taken to ensure confidence when delivering your event.
Millennium Point Client Protection Plan
Before visiting Millennium Point, we ask that you check our website for the latest updates and the UK Government guidelines. You are welcome to wear facemasks, but this is not enforced. If you think you may have symptoms of Covid-19 please do not enter the building, stay home and self-isolate. You can read more about the symptoms of the virus on the NHS website.
Useful Links:
Latest UK Government Advice on Coronavirus
NHS symptoms of Coronavirus
Update: 20th March 2020
In a bid to help mitigate the spread of Coronavirus, Millennium Point will be closed to the public, with immediate effect.
In line with action taken by our tenants Think Tank and Birmingham City University, we feel that this is necessary in order to play our part in reducing the spread of the virus. The safety of our staff, tenants, students and visitors is always our primary focus.
During this period, our facilities, security, maintenance and cleaning teams will maintain a presence on-site and unless the Government insists on total lockdown, contractors will still be visiting to make sure that we remain compliant with our statutory obligations. As a multi-purpose venue, we will inevitably have to postpone a number of planned events and activities, with full details to be provided via our channels as we move forward.
What should I do to prevent catching and spreading the virus?