G4 IS BRINGING A FREE SHOWCASE OF FESTIVE CLASSICS TO MILLENNIUM POINT THIS DECEMBER
Published 26/11/2019
3 minutes Read
Singing sensations G4 are set to bring the festive spirit to Millennium Point with a free-to-attend set of Christmas classics.
Our first ever Christmas celebrations are being taken up a notch with the announcement that G4 will be giving a free performance at Millennium Point in Birmingham city centre.
The operatic four-piece, who rose to fame on the original series of X Factor, will perform in the ground floor atrium of our landmark public building under our 39-ft Christmas tree between midday and 2 pm on December 10th.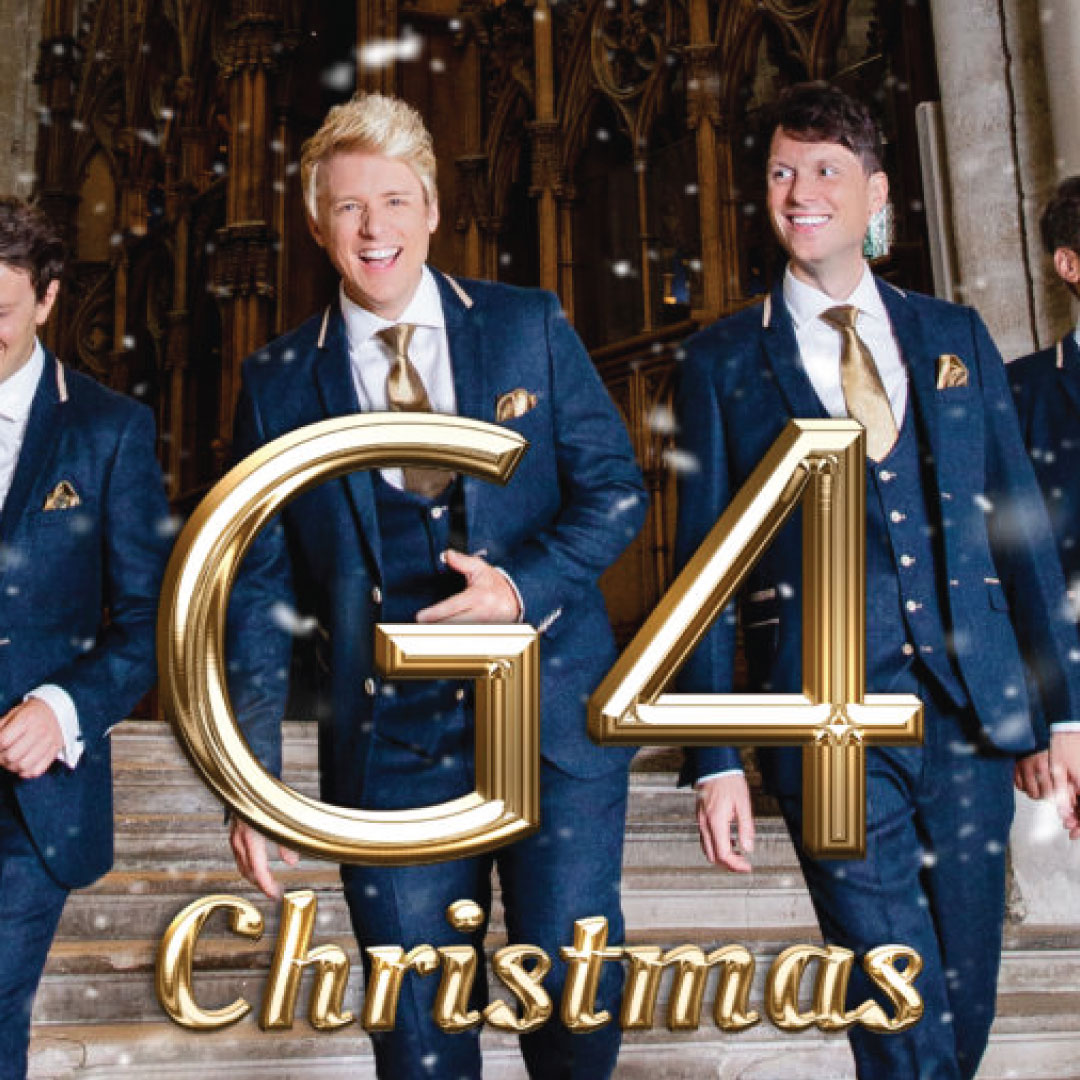 The group will take to the stage at Birmingham Town Hall for a highly anticipated show the same evening, with fans able to get a sneak preview as part of Millennium Point's Christmas events schedule.
Fans of the group and lovers of all things Christmas are welcome to join us for an early afternoon treat, where they are sure to hear incredible renditions of festive classics.
Rebecca Delmore, Commercial Director for Millennium Point says "Our beautiful tree and decorations will add to the atmosphere for what should be a special event at Millennium Point."
G4 reunited in 2014 after disbanding in 2007, with the release of their first post-reunion album 'G4 Christmas' followed by a Christmas tour, a tradition which has continued and grown in the years since.
The latest tour, including the Birmingham Town Hall show, takes in 28 shows across the country in the run-up to Christmas.
The multi-platinum selling group will be showcasing a new line-up at Millennium Point consisting of Jonathan Ansell, Mike Christie, Lewis Raines and new bass singer Duncan Sandilands.
Mike Christie, baritone singer, said: "It's always wonderful to return to Birmingham, as the audiences are incredible.
"We can't wait to join in with the celebrations at Millennium Point before heading to our Christmas show at the iconic Town Hall."
Reserve your free ticket now by visiting this page, you can check out our full Christmas programme on our dedicated page. Follow us on Twitter, Facebook, LinkedIn and Instagram @millenniumpoint and share your Christmas photos at Millennium Point with #mpchristmas for a chance to win £50 in Amazon vouchers.
Millennium Point is an award-winning venue and landmark public building with commercial profits being invested back into the Millennium Point Charitable Trust which supports science, tech, engineering and maths (STEM) and education in the West Midlands.