It's GREASED LIGHTNIN'! Watch Grease on the big screen with cocktails!
Published 20/07/2022
3 minutes
Millennium Point have once again teamed up with innovative event specialists The Wine & Events Company to present a fun and unique showing of the classic all-American romantic musical comedy Grease, alongside four themed cocktails and a very big screen.
Tickets are just £35.95 per person for this singalong movie classic with four themed cocktails included and a truck full of fun from Tony and his fellow 'T-Birds'.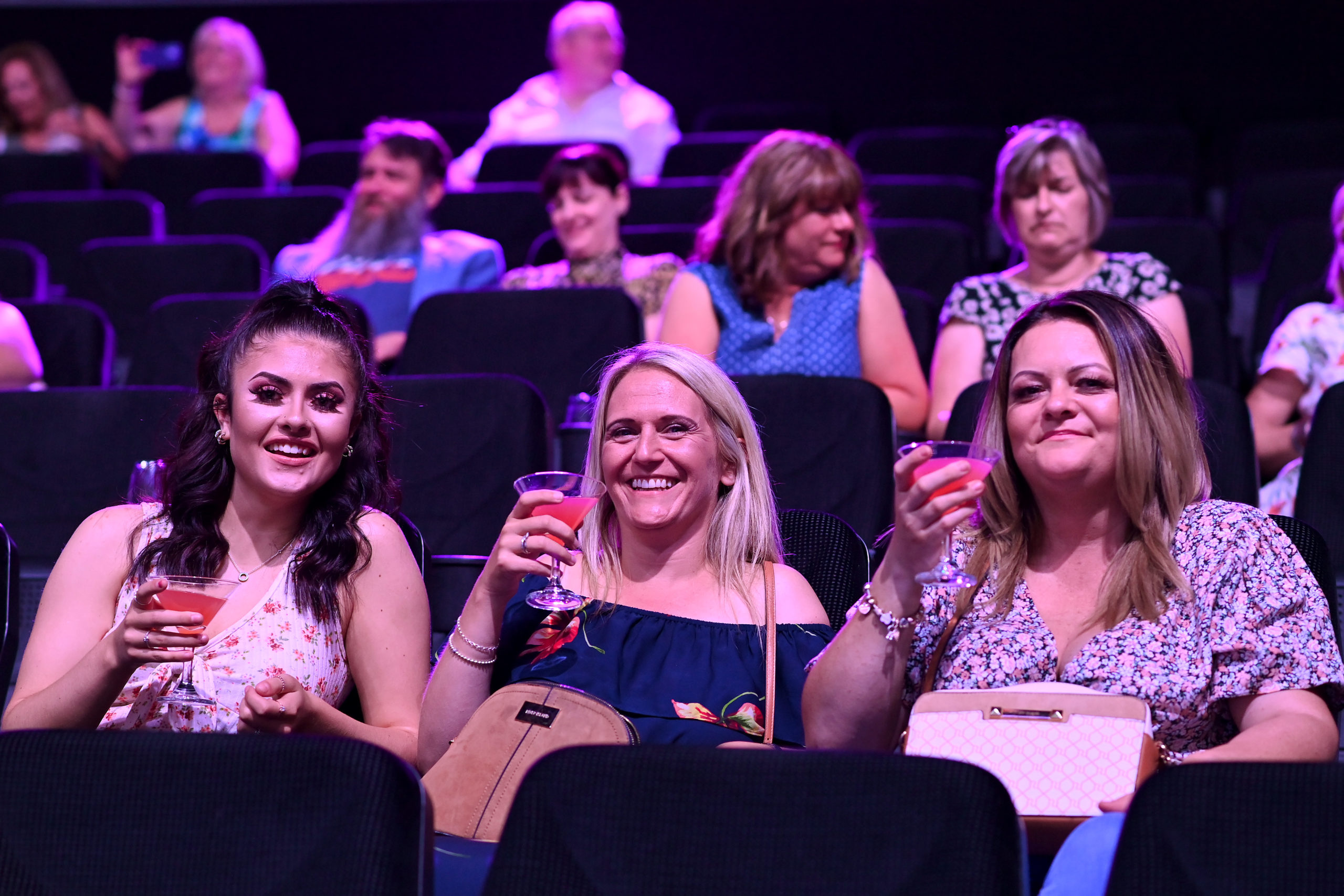 Our Grease with Cocktails party at Millennium Point takes place at 7pm on Saturday 17th September on Birmingham's biggest screen with a state-of-the-art sound system, to really get your motor started.
Need more convincing? Well, this show will be systematic, hydromatic, ultramatic – Why, it's guaranteed to be Greased Lightnin'!
Grab tickets from Eventbrite before they sell out!
Summer heat, boy and girl meet
Experience the friendships, romances, and adventures of a group of high school kids in the 1950s. welcome to the singing and dancing world of 'Grease', the most successful movie musical of all time. A wholesome exchange student (Olivia Newton-John and a leather-clad Danny (John Travolta) have a summer romance, but will it cross clique lines?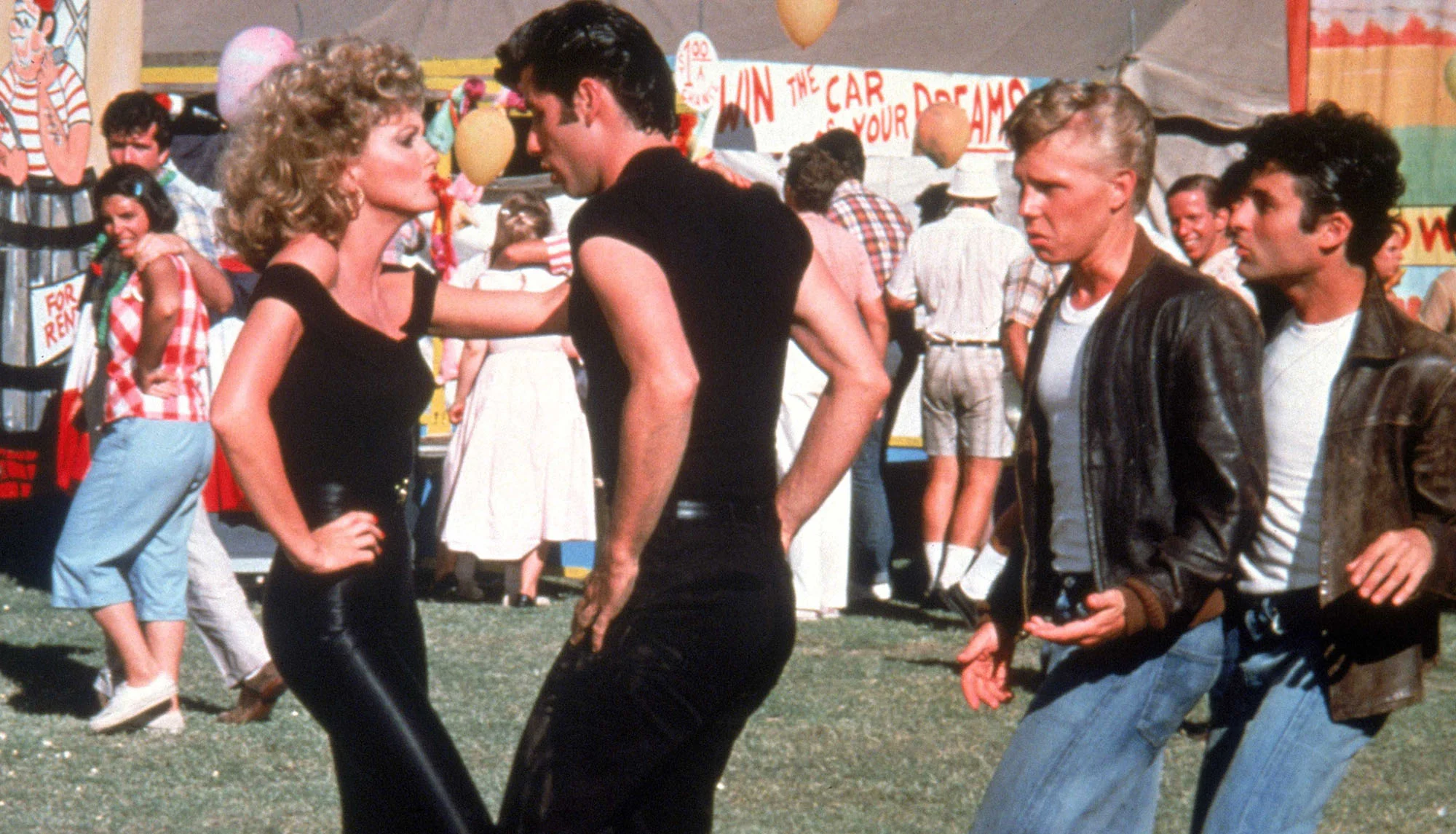 'They call me Cha Cha because I'm the best dancer at St Bernadette's' – You after cocktails… probably
Tickets are priced at £35.95 per person (plus Eventbrite fees) and you'll get more than just a film screening!
Grease on a very BIG screen:
Hosted in our giant screen auditorium – previously the regions biggest and best IMAX—Our host Tony 'Zuko' Elvin from film geeks The Wine & Events Company will be providing entertainment and movie trivia throughout. For example, do you know the cast chewed about one hundred thousand pieces of bubble gum during the shoot?
Along with all of this, the film will be paused at intervals so you can enjoy four themed cocktails.
Our movie and cocktail events are not to be missed!
Check out one of our last ones of the eighties classic Dirty Dancing below. Guests had the time of their lives with a live band, themed cocktails, and movie trivia with host Tony Elvin. To keep up to date with all our current events please click here.
Tickets are selling out fast, so, grab your Danny or your Sandy, your T-Birds or Pink Ladies, and prepare to spend a perfect September 'Summer Night' at Millennium Point.
Getting to Millennium Point
Millennium Point is in the Eastside of Birmingham City Centre just 5-minutes' walk from Moor Street and 15-minutes from Grand Central and the tram. There is also limited parking on-site which means we're easy to find regardless of how you travel. For more information please click here.
---
Find more interesting content from Millennium Point over at our news section, or follow us for daily updates on Facebook, Twitter, Instagram and LinkedIn with @MillenniumPoint. Millennium Point is a landmark public building and multi-award-winning events venue in the Eastside of Birmingham City centre. Profits from our commercial activity are invested by the Millennium Point Charitable Trust into projects, events and initiatives which support the growth of science, technology, engineering and maths (STEM) and education in the West Midlands.