Due to the impact of Covid and the increasing number of people working from home, hybrid events are on the rise to accommodate everyone's needs. With many businesses finding leads through networking, it's important to find a way to meet people online, therefore causing an increase in hybrid networking events. 
What is a hybrid event? 
Hybrid events combine both in person attendance and virtual presence to ensure as many people can attend as possible. Due to this it's important to choose the right streaming service for you.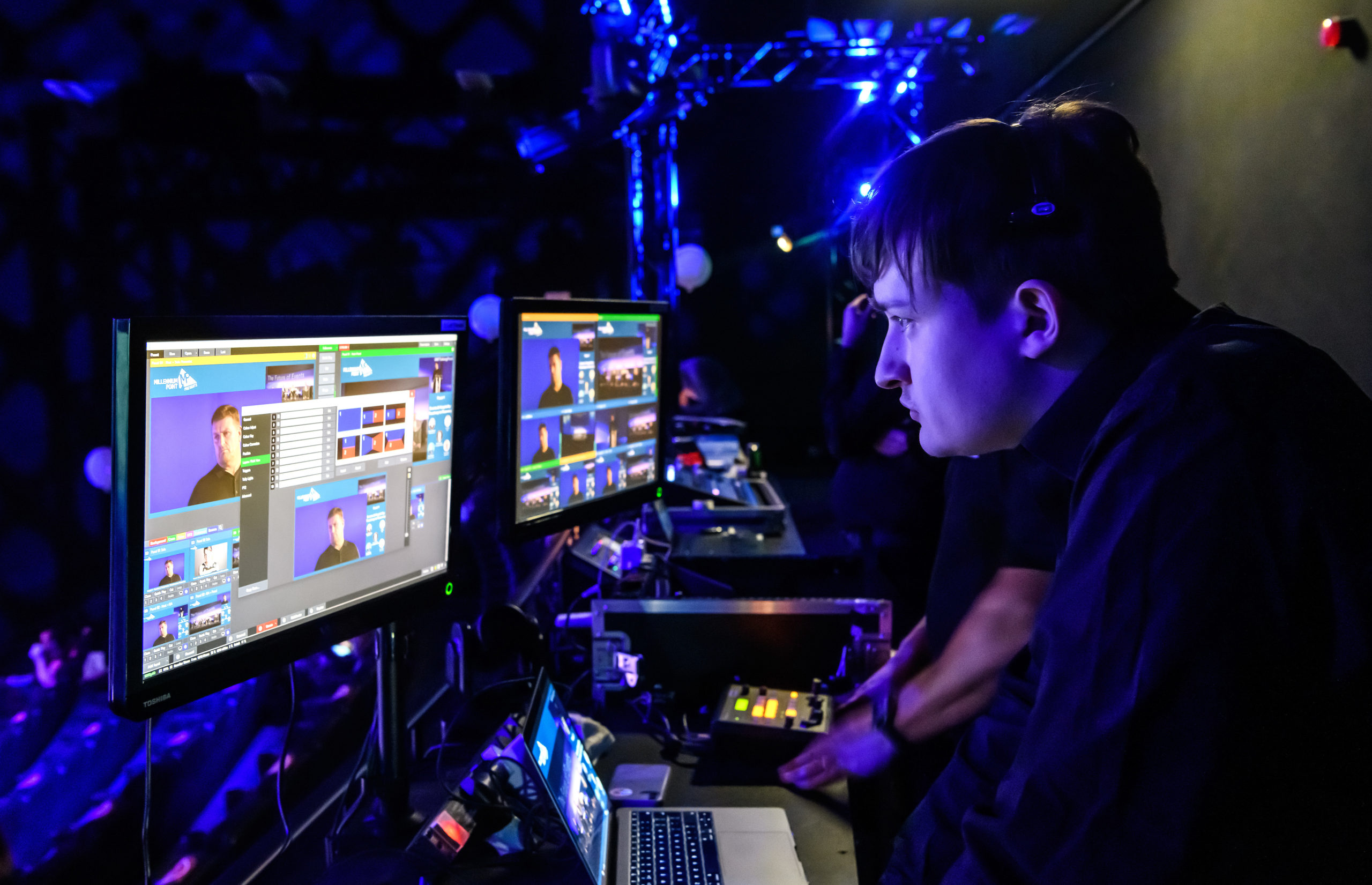 is a great way to host a hybrid event, as it can provide easy access for guests. Some platforms will allow you to stream directly through them and others, such as Vimeo and YouTube, will need you to use third parties. 
Connecting the in person audience and virtual audience
Due to many people attending events to network, it's important to bridge the gap between in person and virtual attendees, to help give valuable experiences.
Different platforms will allow you to host polls, breakout rooms, direct messaging and digital business card exchanges, allowing both virtual and in person attendees to interact with each other. 
Ensuring your in person audience brings devices such as laptops, tablets and mobile phones, will allow them to interact with others through digital chats. Furthermore, including Q&A's and opportunities for attendees to get to know each other will allow people to stay engaged throughout your event.
Benefits of a hybrid event 
Below are a few benefits hybrid events have for your company:
Increased reach and attendance

Increased engagement between your company and audience

Improved return on investment

More flexibility 

Hybrid events show that you care about your audience's needs
Tips for planning a hybrid event 
When considering hosting a hybrid event it's important to plan the event properly to ensure it runs smoothly and engages your audiences.
Here are a few tips for planning your next hybrid event.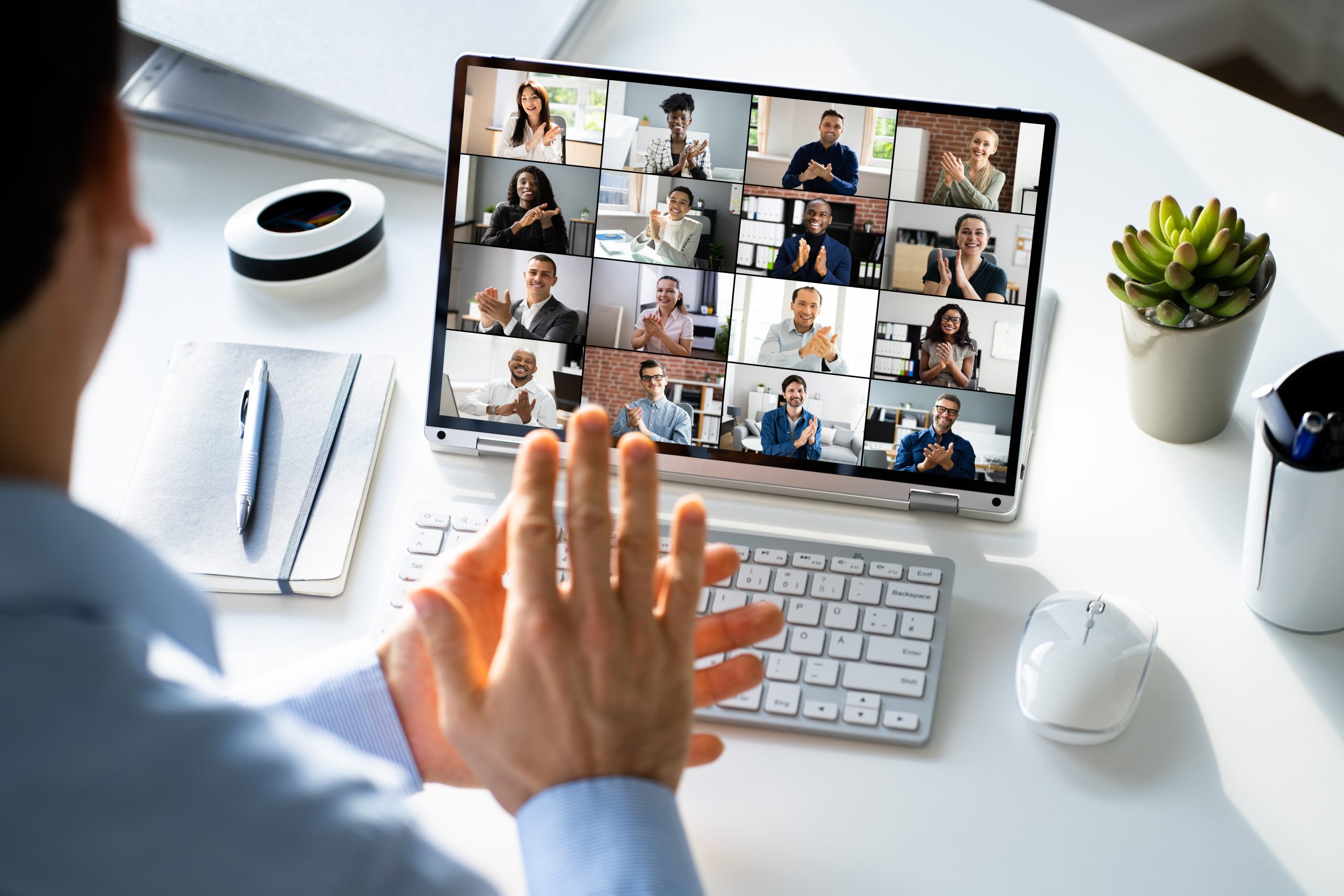 Give attendees control 
During Covid, everyone lost control over their own lives, making it important to people that they can make their own choices now.
Hybrid events allow people to choose whether they want to attend in person or virtually, allowing them to feel as though they have made decisions that suit them best. 
Providing chat boxes and breakout rooms can also give attendees the opportunity to decide whether they want to engage further with the event by asking hosts questions and engaging with others. 
Ensure your event location provides everything you need
It's important to find an event location that meets your needs and allows your event to run smoothly.
 Below are a few questions you should ask yourself when searching for the right location:
Has the venue got high speed wifi to help you avoid buffering?

Does the location have projectors and speakers or do you need to provide them yourself?

Do they provide catering options?

Does the event provide easy access for guests and loading equipment? 

Do they provide camera and recording equipment or do you need to provide this yourself?
Make your in person attendees feel safe
When hosting an event it's important to make your attendees feel safe. You can do this by communicating clearly before and during the event about how the day will run and any rules they may need to follow, such as whether you have any Covid safety or fire safety requirements.
Providing information on whether attendees will be recorded or photographed is also important as you need to give people the opportunity to opt out.
Don't forget to record your event!
Recording your event allows attendees to re-watch the event or let those who couldn't attend, watch it in their spare time. 
Recording the event also allows people to share it with others, helping you gain more business leads and interact with a wider audience. 
Choosing Millennium Point to host your hybrid event
Here at Millennium Point, we pride ourselves on our forward thinking approach. We're always looking for new and exciting ways to improve our client's events.
Contact us today to see how we can help you host your hybrid event. You can even use our own streaming platform and cameras to host and record your event for guests!