We are proud to be working with Wowdot CIC to support the Connect_In campaign, which provides laptops to children without access to computers or the internet.
Our landmark public building in the eastside of Birmingham city centre is a drop off point in which members of the public can donate any unused laptops they have. These laptops will then be refurbished and distributed to vulnerable children within the local area.  Millennium Point has further supported the initiative by donating a number of laptops to the cause, alongside encouraging other businesses and the public to support the campaign.
The acceleration of digital demand as a direct result of the coronavirus pandemic has underlined the overwhelming digital poverty that hits schools and children within the West Midlands. Launched by The Child Poverty Action Forum and supported by Wowdot CIC, the Connect_In campaign aims to ensure the most disadvantaged families are receiving the help that they need with homeschooling during the pandemic, in the form of laptops and a stable internet connection. Millennium Point joins a host of businesses that have partnered with Wowdot CIC to support this campaign.
Abbie Vlahakis, CEO of Millennium Point, commented: "Education and STEM are in the trust's DNA, so it was clear to us that we had to get involved with the Connect_In campaign.
"It's essential that every child has access to education and digital provision during the pandemic, to give everyone the same life chances and to prevent the "huge gap" between the attainment of disadvantaged pupils and their peers. We'll not only be serving as a hub for drop-off and collection of laptops, but we're committed to donating thousands of laptops to disadvantaged local school children too."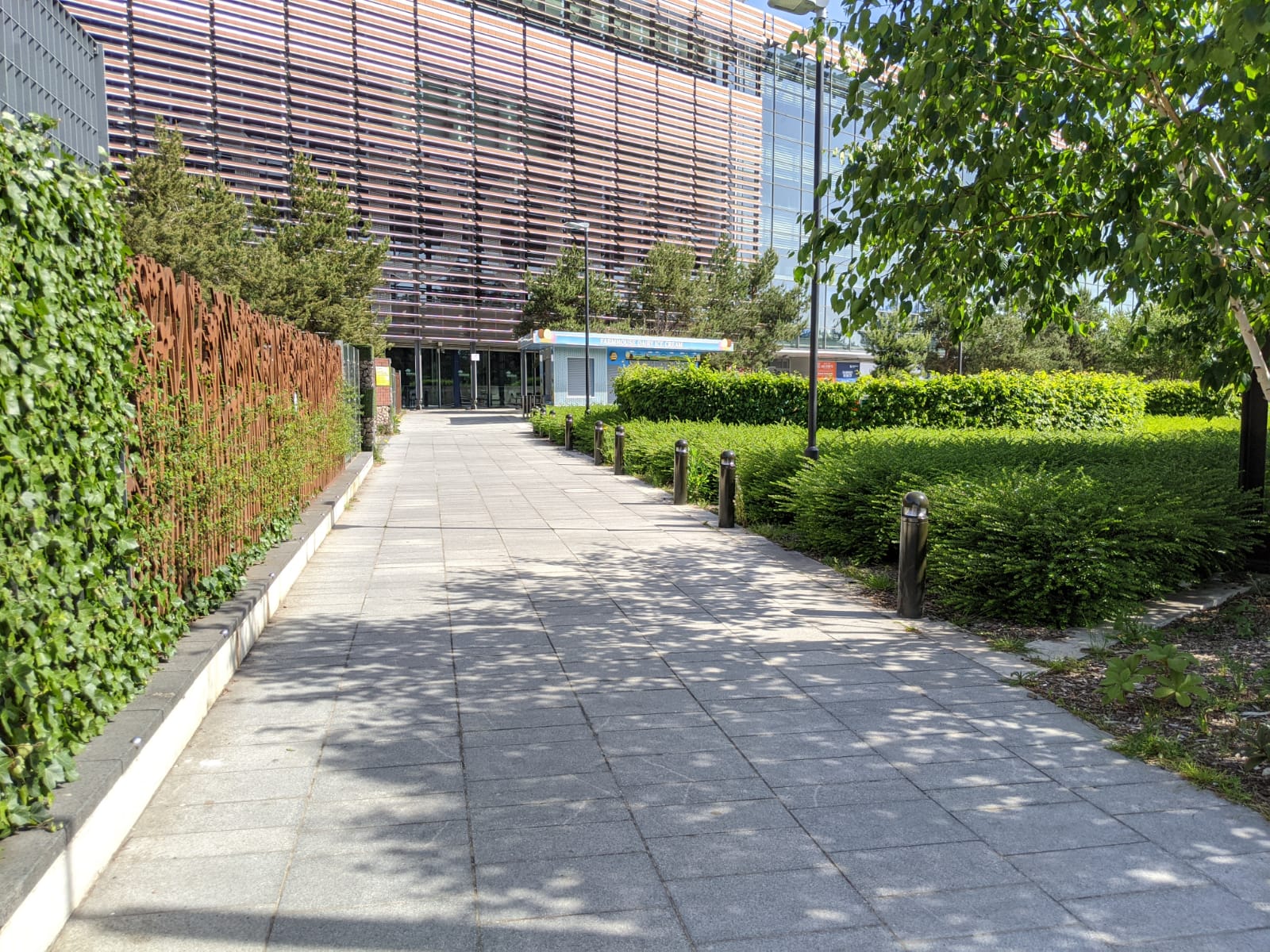 If you or your business has an old laptop you are not using then please bring it to the reception on the ground floor of our landmark public building between 9 am and 5 pm on weekdays.
Alternatively, if you don't have a laptop but would still like to support then it costs just £300 to provide a family with 12 months of internet connection and a reconditioned PC or laptop. You can donate funds directly to Wowdot's dedicated account which can be found on their website alongside any other questions you may have.
Our support forms part of our ongoing mission as a STEM charitable trust to enhance the growth of the region's STEM sectors; this has included funding more than 40 projects in the form of small grants to fund STEM-related projects in the region; working with Birmingham City University's Faculty of Computing, Engineering and The Built Environment to offer a free undergraduate degree through the Millennium Point Scholarship.
Image 1 caption (left to right): Cas Majid (CEO of WOW Group), Abbie Vlahakis (Millennium Point CEO) and Bevil Williams (Managing Director at Repc Ltd) delivering laptops and equipment to Highfields School in Saltley
Image 2 caption: Entrance to Millennium Point.
---
Millennium Point is a landmark public building and multi-award-winning events venue in the Eastside of Birmingham City centre. Profits from our commercial activity are invested by the Millennium Point Charitable Trust into projects, events and initiatives which support the growth of science, technology, engineering and maths (STEM) and education in the West Midlands. Find more interesting content from Millennium Point over at our news section, or follow us for daily updates on Facebook, Twitter, Instagram and LinkedIn with @MillenniumPoint.