Local school children unite to save the planet at Millennium Point
Published 07/03/2023
3 minutes Read
We were excited to welcome 250 school children from Hodge Hill for the launch of Generation Earthshot in February.
Led by Liam Byrne MP, Generation Earthshot is an East Birmingham version of Prince William's 'Earthshot Prize' to raise awareness of the climate change challenge and encourage young people's creativity in providing solutions.  Hodge Hill schools will pick one of the below five climate challenges and develop a practical solution that can be implemented locally.
Protect and Restore Nature
Clean Our Air
Revive Our Water
Build a Waste-Free World
Fix Our Climate
"Our young people are amazing. And right now, we need their passion, creativity and their brainpower to help us save the planet. I don't think there's anywhere better to unlock this genius than here in Birmingham. Centuries ago, we were the home of the industrial revolution. Now we must become the home of the green revolution."
Liam Byrne MP Birmingham Hodge Hill
To help inspire their imagination, the children were joined by Liam,  Millennium Point CEO Abbie Vlahakis, and industry leaders and experts from companies such as Wildlife Trust Birmingham & Black Country, Severn Trent Water, and Tyseley Energy.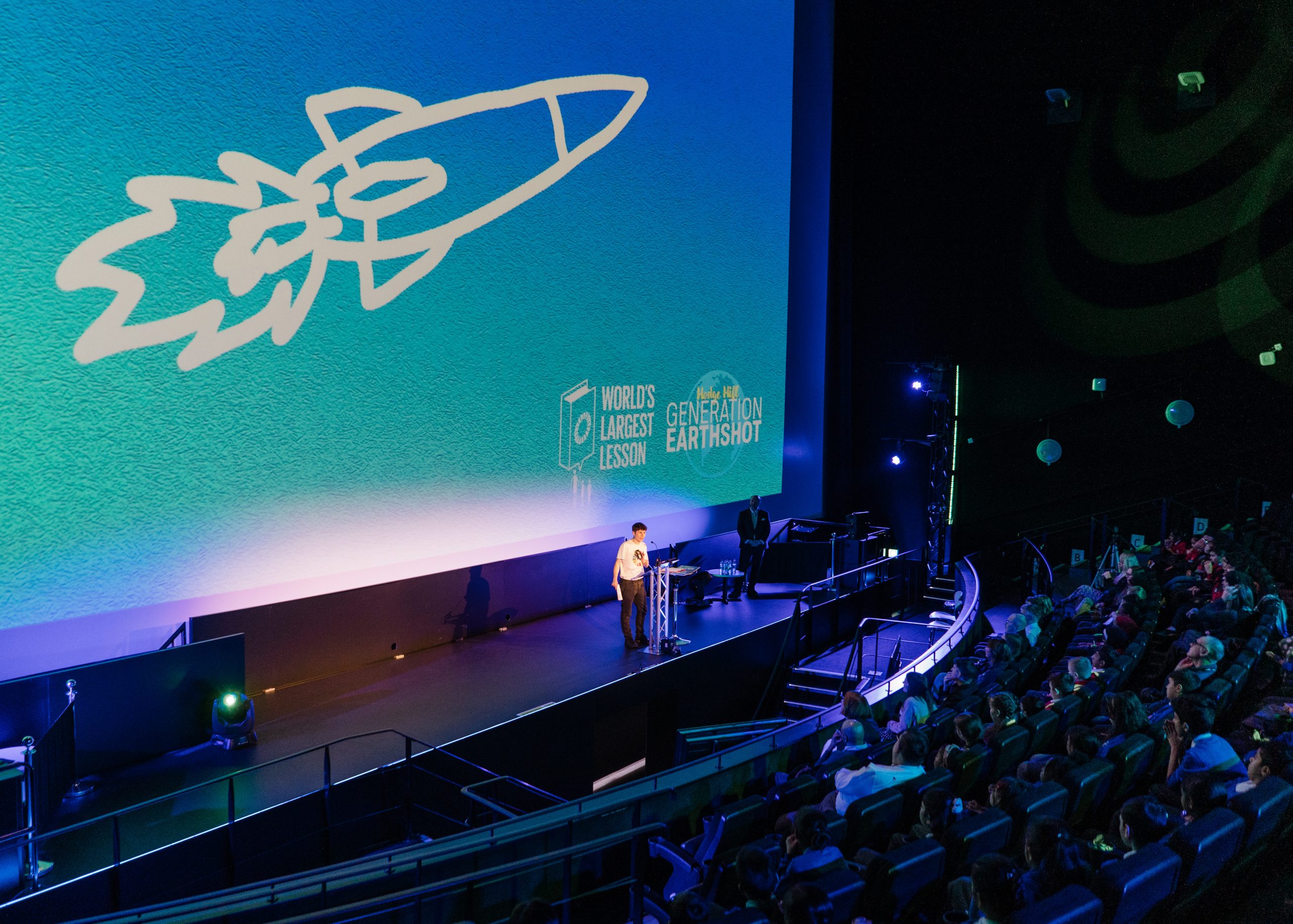 'I'm thrilled that Millennium Point is supporting Generation Earthshot and it's mission to empower young people to create a greener future. The team at Millennium Point is constantly investigating ways to be more sustainable and so I'm excited to hear the students' ideas for protecting our planet.'
Abbie Vlahakis CEO Millennium Point
The school children are now developing their solutions to present in the final at Millennium Point this summer. Thousands of pounds in prizes will be awarded to the schools whose teams produce the best projects so that their proposals can be turned into reality. We can't wait to hear their ideas!
Why Millennium Point get involved
As a multi-award-winning charity in the heart of Birmingham who champion STEM education, it is vital we play our part in supporting initiatives like Generation Earthshot.
This is just one of the ways we support STEM and schools in the West Midlands. Discover more on how we support education in the West Midlands in our brochure.