Millennium Point 18th Birthday Countdown – Stories from 2012/2013
Published 12/06/2020
3 minutes Read
With our 18th birthday on the horizon, we decided to take a look back at some notable events and highlights over the years so far. This week, we are looking at our car park getting recognition as one of the 'coolest' in the world (you read that right) and our role in one of the best drama shows in recent memory.
2012 – Millennium Point welcomes AC-12
Steve Arnott, Ted Hastings (like the battle) and Kate Fleming all called Millennium Point home in the first series of BBC crime drama Line of Duty.
Jed Mercurio's gripping series, centred on the efforts of a police anti-corruption unit to tackle 'bent coppers', transformed our meeting complex into interrogation rooms as the case of DCI Tony Gates unfolded.
Millennium Point was used for internal shots of the Police headquarters – most notably in episode three of the first series – where you can see our iconic Atrium, glass elevators and space-age looking escalators!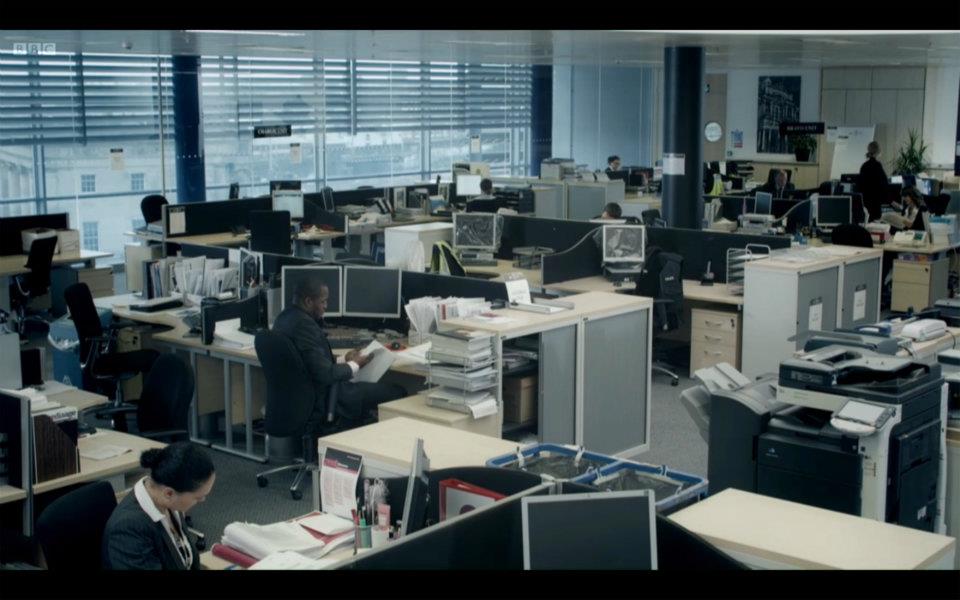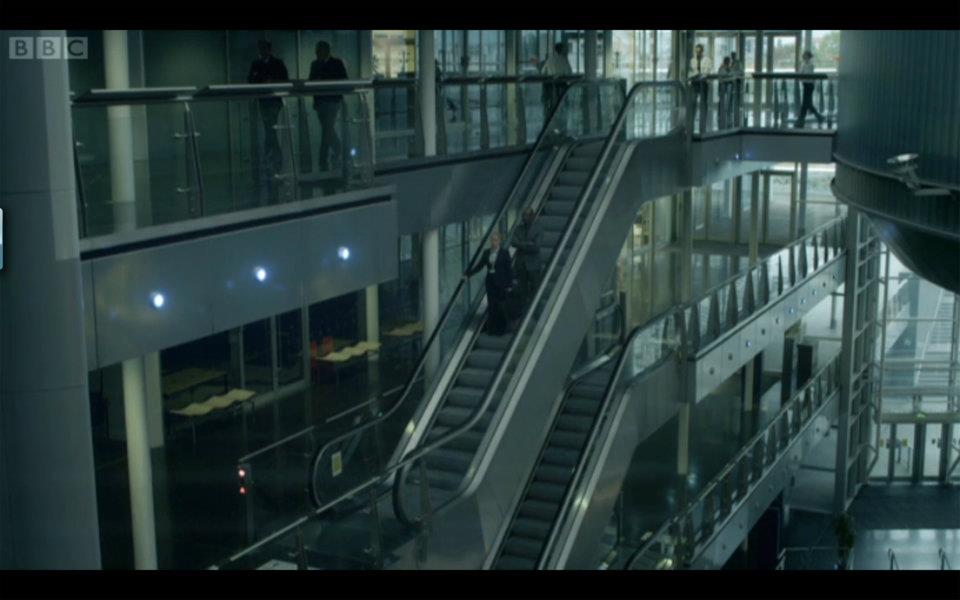 The first series was famously filmed in Birmingham with several other landmarks and familiar sites including the Grade II listed pub in the Jewellery Quarter, The Queens Arms and Broadstreet also spotted in several scenes.
The show has gone on to be recognised as one of the BBC's most successful projects and we are proud to have played our part in its opening series.
2013 – 'Worlds Coolest Car Park'?
Now, the terms 'car park' and 'cool' don't often go hand-in-hand, but we have always set out to be different… In 2013, the Jennens Road multi-storey, which glows blue at night, was one of ten facilities vying for the title of Coolest Car Park in the World.
The cuboid structure which sits next to Millennium Point is one of many Birmingham buildings built in the 'Brutalist' style of architecture. The car park is owned by Birmingham City Council and designed by its in-house architects Urban Design.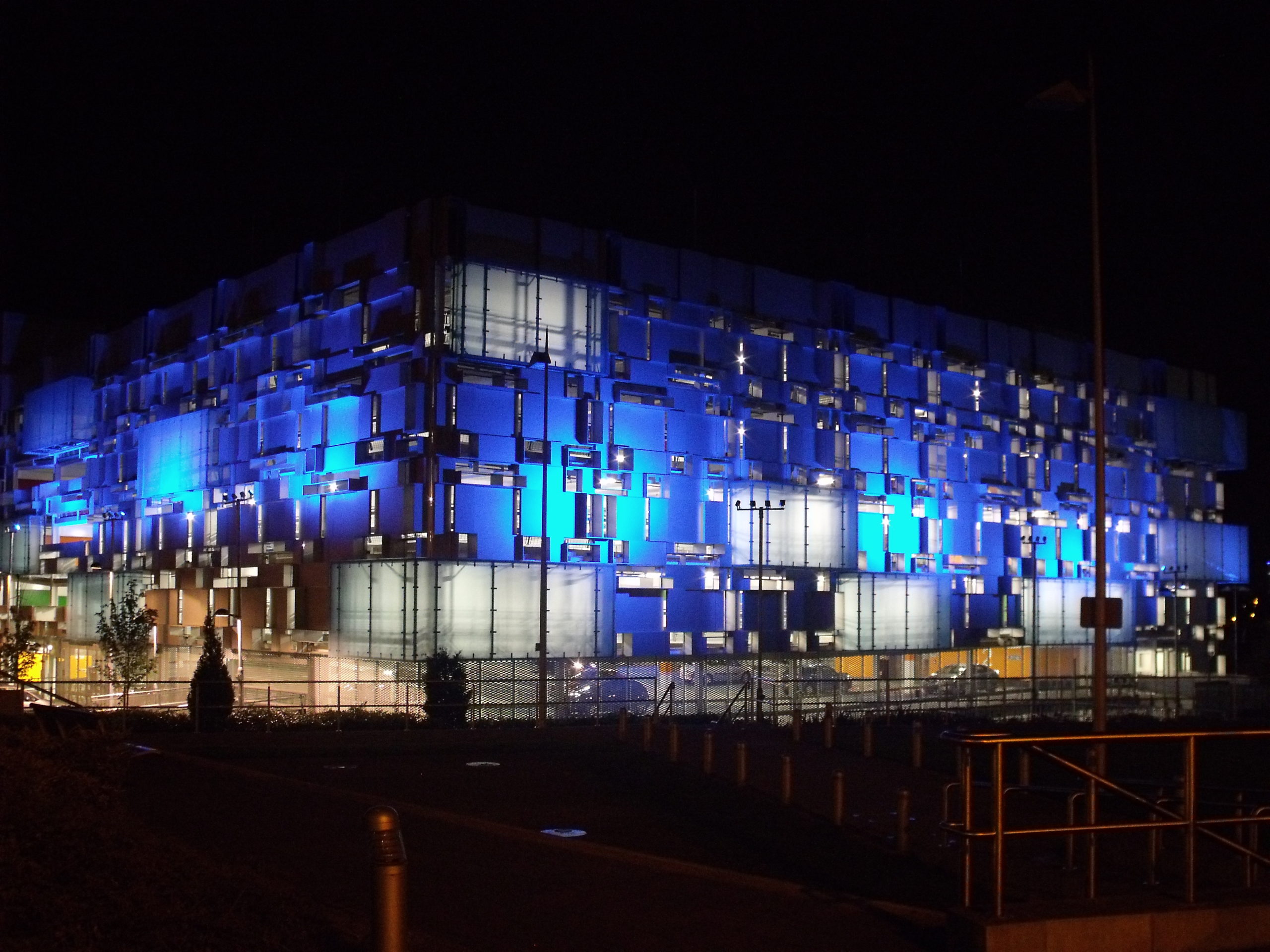 So there you have it! Next time you think Millennium Point; well as remembering (obviously) that we're a multi-award winning events & conference venue, landmark public building and charitable trusts; remember that we're both the home of a super cool cop drama and a super cool car park!
If you're interested in using Millennium Point for filming purposes, get in touch with our team online or by calling 0121 202 2200.
---
Find more interesting content from Millennium Point over at our news section, or follow us for daily updates on Facebook, Twitter, Instagram and LinkedIn with @MillenniumPoint.
Millennium Point is a landmark public building and multi-award-winning events venue in the Eastside of Birmingham City centre. Profits from our commercial activity are invested by the Millennium Point Charitable Trust into projects, events and initiatives which support the growth of science, technology, engineering and maths (STEM) and education in the West Midlands.