The shortlist for the CHS Awards 2020 has been announced with Millennium Point included alongside more than 30 shortlisted entries across 10 award categories. Now celebrating its sixth year, the CHS Awards provide UK hotels and venues with a fantastic opportunity to showcase their facilities. We're delighted to announce that Millennium Point has been shortlisted for "Best Independent Venue" alongside the British Motor Museum and Horizon Leeds.
Millennium Point has 17 versatile event spaces, including a 354-seat auditorium that was formerly one of the first IMAX cinemas in Birmingham. Our venue has a team with more than 40 years combined experience in the industry and we are accredited by Venue of Excellence, HBAA and AIM from the Meetings Industry Association. Since the pandemic, our venue was one of the first to release a COVID response in our Client Protection Plan, which outlines our safety and hygiene measures. Recently, we have been accredited with 'Safe, Clean and Legal' for our outstanding work to make our venue COVID secure.
Related page: Venue Hire
West Midlands Venues dominate shortlist
Several hospitality and events venues from the West Midlands join alongside Millennium Point in the shortlist including Unique Venues Birmingham (UVB), Park Regis Birmingham, Edgbaston Park Hotel and Conference Centre and the British Motor Museum. This representation reinforces the important role the region plays in hospitality and events, tourism and trade – all at risk due to the current pandemic.
Virtual Awards
The Awards were due to take place at the LIVE Show, CHS Birmingham which had naturally been postponed to Spring 2021. The Awards will continue to go ahead as planned on the original date of 27 October, presented virtually with co-hosts and headline sponsors Delegate Wranglers and Preferred Hotels & Resorts.
"Rally together"
Emma Cartmell, Founder of CHS Group said, "Now more than ever we should recognise and celebrate UK hotels, venues and event spaces; particularly individuals who are consistently putting customer service and hospitality at the forefront of their businesses. We're facing one of the most challenging years and winters, after a perplexing summer. We need to rally together and find comfort in our wins and achievements within our sector and look forward to a bright future that we will have again soon."
Millennium Point took part in the global #WeMakeEvents demonstration last month alongside thousands of fellow venues to raise awareness for the issues currently facing hospitality and events industry worldwide during the pandemic.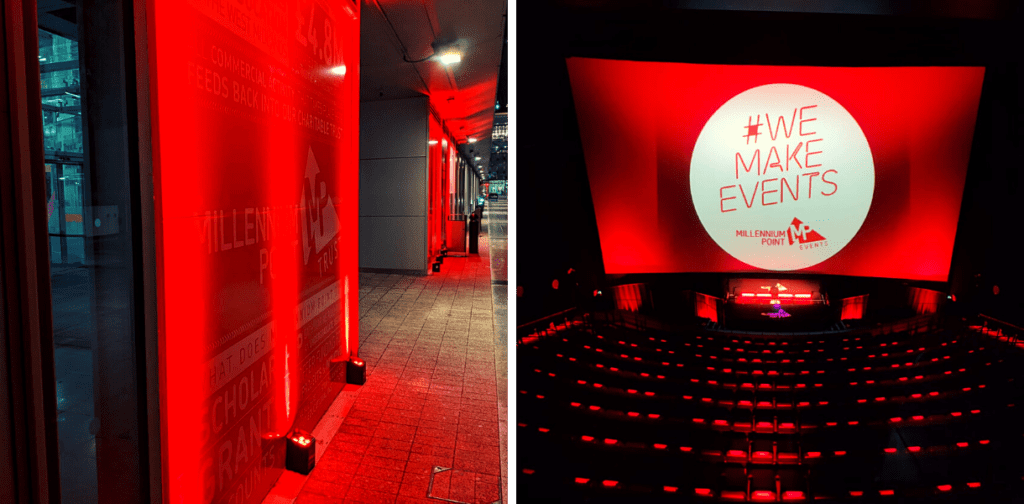 Related article: The impact of COVID-19 on Events #WeMakeEvents
The virtual CHS Awards will take place on 27 October at 6:30 pm on Zoom with audience participation, live performances and cocktail making. To book your free ticket to attend, please visit chsawards.co.uk.
---
Millennium Point is a landmark public building and multi-award-winning events venue in the Eastside of Birmingham City centre. Profits from our commercial activity are invested by the Millennium Point Charitable Trust into projects, events and initiatives which support the growth of science, technology, engineering and maths (STEM) and education in the West Midlands. Find more interesting content from Millennium Point over at our news section, or follow us for daily updates on Facebook, Twitter, Instagram and LinkedIn with @MillenniumPoint.