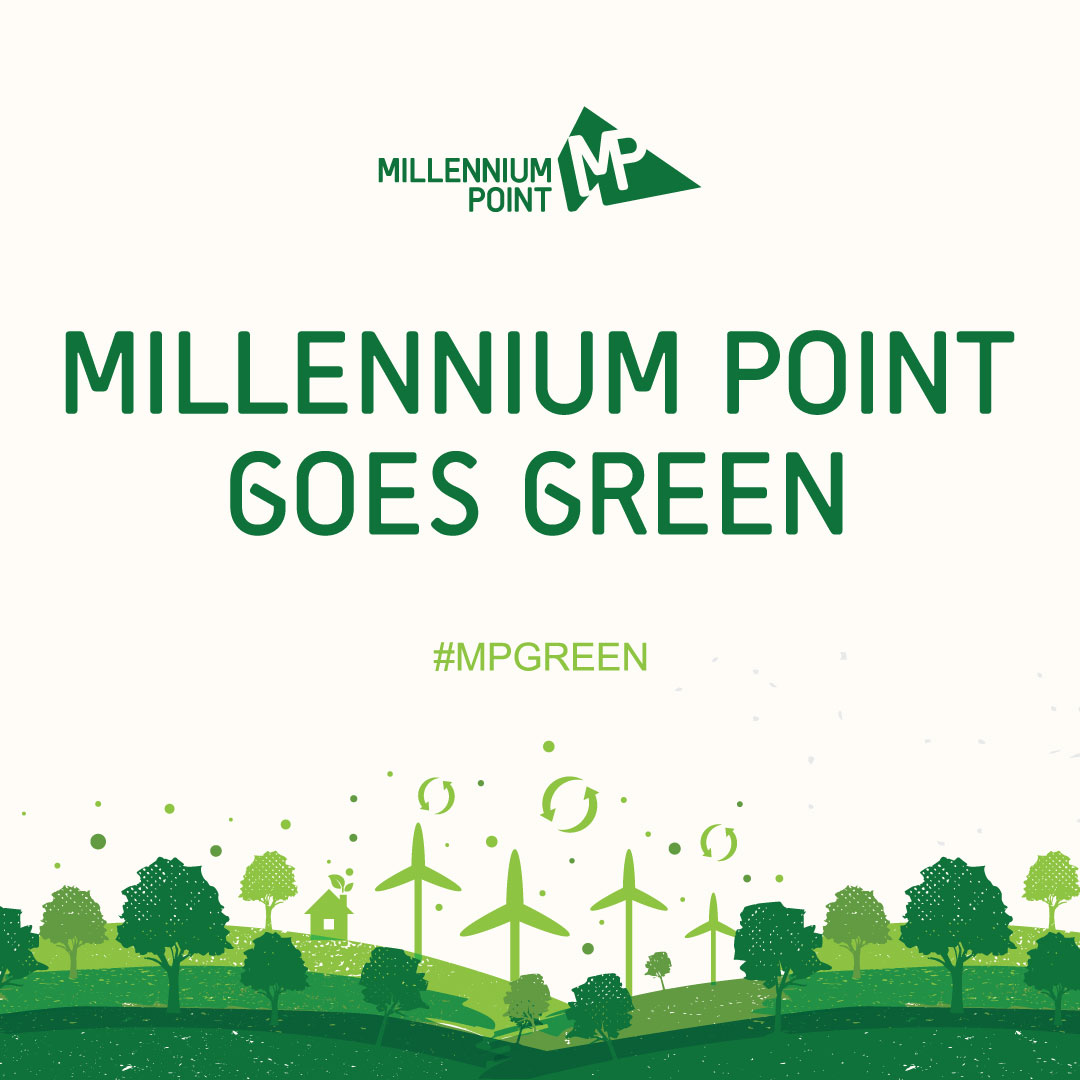 Global warming and the effects on the environment have been a big talking point of late with more urgency to do more to protect our environment. Public awareness is now at an all-time high and without action will be greater consequences.
At Millennium Point we are passionate about supporting the environment best we can and therefore have launched a new sustainability program with several systems in place to reduce our carbon and ecological footprints. We understand how the smallest of changes to the day to day running of the business can benefit and protect the environment.
Each week we will be posting a new blog to show the different ways we can make a difference so keep an eye out for that.
To support our sustainability program, we are delighted to announce that we have signed up to the #20percentless campaign with the Meetings Industry Association (MIA). The main objective of the #20percentless campaign is to eliminate single-use plastics from your organisation by 2025. You will find us on the MIA's Pledge Wall.
We are passionate about doing our bit with the removal of plastic straws, stirrers, cutlery and using refillable glass bottles in our meeting rooms replacing the plastic ones. Our mission moving forward is to remove even more plastic from our organisation.
It's important to be aware of how you can contribute to helping the environment with the removal of plastics. Please see below some of the actions you can take to make a difference in day to day living and in the workplace. We understand a full solution to the environment's issues can't be addressed overnight but we are pushing hard to make Millennium Point more greener and make a difference. We look forward to the journey ahead.
For more information or to join The Pledge please click here.