Millennium Point hosts an audience with Mayor of the West Midlands Andy Street and Liam Byrne MP
Published 17/12/2020
3 minutes Read
On Wednesday 9th December our award-winning venue Millennium Point hosted an exclusive audience with two of the candidates for Mayor of the West Midlands. Our Level 4 Auditorium space welcomed Mayor Andy Street and Liam Byrne MP, where they were interviewed by Simon Topman (Chairman of Millennium Point).
How The Event Was Presented
The event was lived-streamed to the Millennium Point YouTube channel and was hosted by The Lord Mayor of Birmingham's Charity. Each mayoral candidate discussed their vision for Birmingham, giving us an insight into the future opportunities and challenges for the region. The event also offered the opportunity for audience members to send in questions for both mayoral candidates. These were read out by Simon Topman, with Andy and Liam giving their responses.

The Interviews
Andy Street was the first interview and he discussed some prevalent topics including job opportunities in the construction industry, more leisure potential in Birmingham, addressing industry skill gaps in the region and the road ahead for the hospitality industry recovery, including the need for larger grants.
Once Andy Street had concluded his vision for Birmingham, Liam Byrne was next to discuss his with Simon. Liam discussed a number of topics including building new careers for young people in the region, green manufacturing to support local organisations, building new cancel homes and putting an end to hunger and homelessness.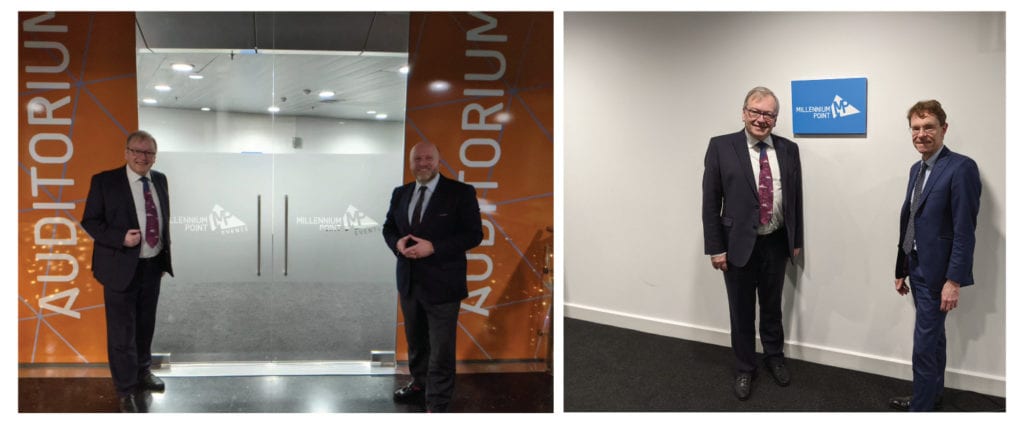 If you missed the event last week or would like to watch any of the discussions again you can access all the content by clicking the button below.
Live Streaming at Millennium Point
Our Events team worked hard behind the scenes to set up this live stream and make sure everything was delivered successfully. There was a number of features included on the live stream including on screen graphics, switching of different camera angles and an introduction video by the Lord Mayor of Birmingham's Charity. Below you can see some different shots of the set up.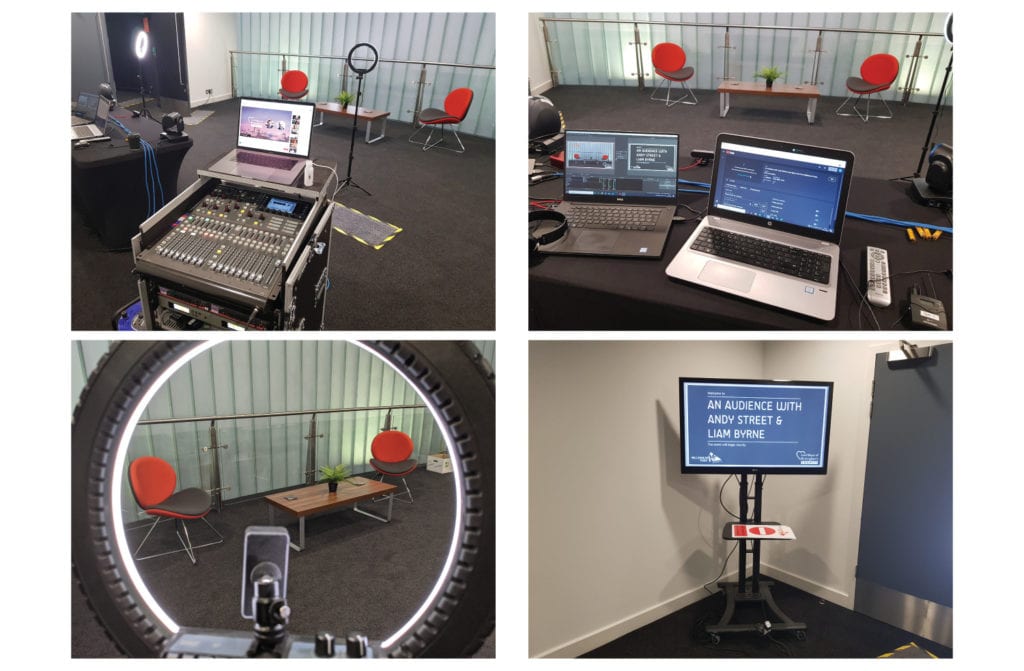 We are delighted to announce this package is now available for you to add to your events package. Our award-winning venue prides itself on being forward thinking and always looking ahead for new and exciting ways to enhance our clients event experience. This package offers a professional and affordable live streaming service designed to ensure that your delegates can enjoy your event wherever they are.
If this is something you are interested in then don't hesitate to contact our friendly Events team today on 0121 202 2200 or email events@millenniumpoint.org.uk.
---
Millennium Point is a landmark public building and multi-award-winning events venue in the Eastside of Birmingham City centre. Profits from our commercial activity are invested by the Millennium Point Charitable Trust into projects, events and initiatives which support the growth of science, technology, engineering and maths (STEM) and education in the West Midlands. Find more interesting content from Millennium Point over at our news section, or follow us for daily updates on Facebook, Twitter, Instagram and LinkedIn with @MillenniumPoint.