Loki are happy to continue their boozy tradition and would love to invite you to Loki's Christmas Wine and Spirit Fair!
About this event
As the snow (or most likely rain) blankets the landscape and the air turns crisp, join Loki Wine for a warm afternoon, surrounded by old and new friends, and most-importantly – wines and spirits.
The fair boasts more than 30 tables, each showcasing a carefully curated selection of amazing wines and spirits from Loki's favourite winemakers and distilleries around the world.
Whether you're a wine enthusiast or not, Loki Wine's event has something for everyone. Explore an abundance of gins, whiskies, cognacs, and even delightful winter liqueurs. With a staggering selection of over 250 beverages, including still, sparkling, and dessert wines, there's a vast range to savour! The tasting experience allows you to freely roam and engage with experts at each table, who are always happy to provide guidance through the diverse range of beverages.
As always, an assortment of artisan cheeses from their friends at Anderson and Hill will be available to purchase and enjoy on the day as well as takeaway. Plus Laghi's Deli will be treating us with mouthwatering pizzas.
Join Loki Wine at the Christmas Wine and Spirit Fair for a hopefully unforgettable experience of delightful beverages. Cheers!
When:
Session 1: 12pm-3pm Saturday 25th November 2023
OR
Session 2: 4pm-7pm Saturday 25th November 2023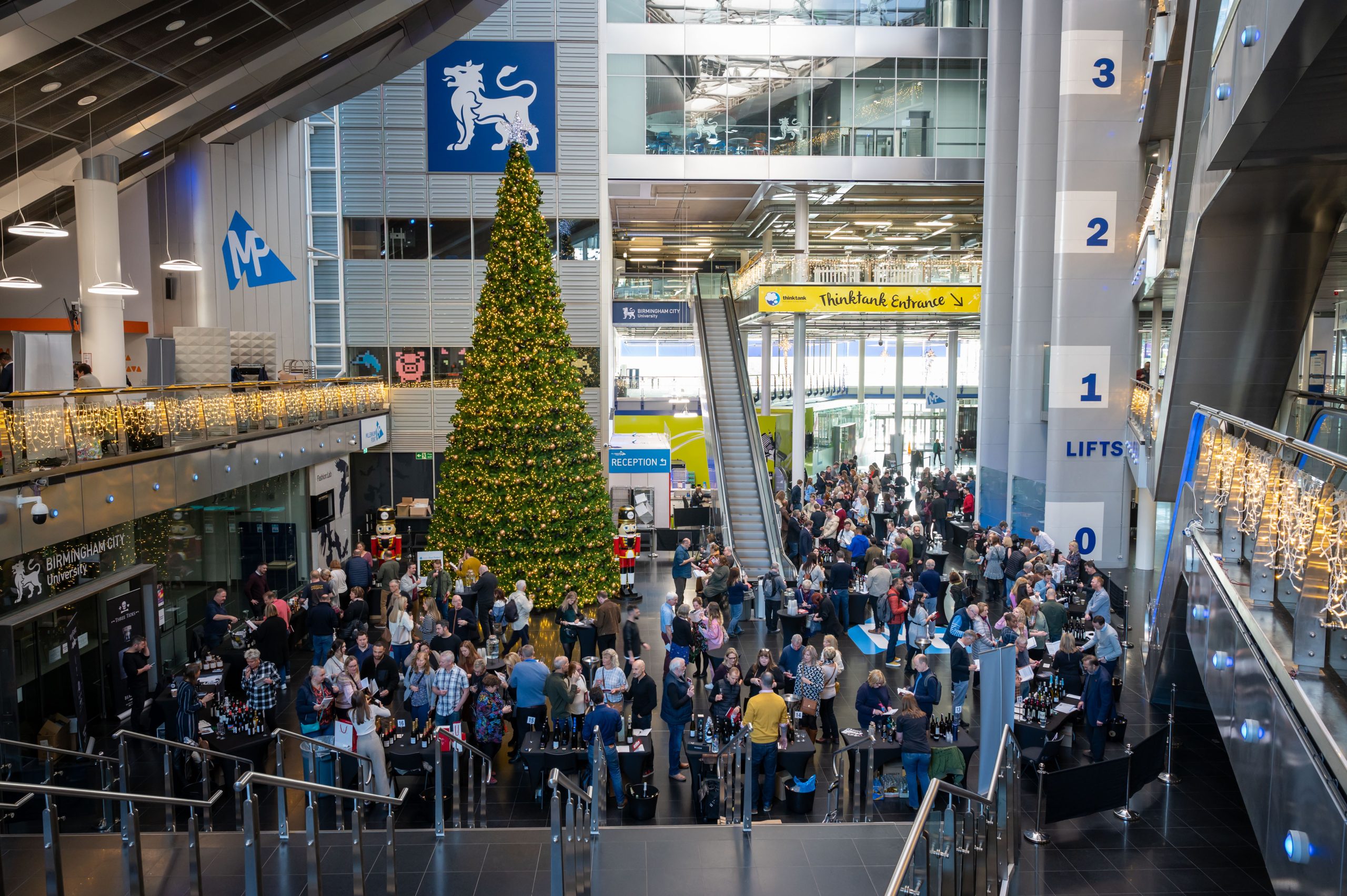 Getting to Millennium Point
Millennium Point is in the Eastside of Birmingham City Centre just 5-minutes walk from Moor Street and 15-minutes from Grand Central and the tram. There is also limited parking on-site which means we're easy to find regardless of how you travel. For more information please click here.