Join movie geek Tony Elvin as we present a unique showing of the musical comedy horror alongside a unique cocktail experience.
About this event
Millennium Point Events team up with host Tony 'Furter' Elvin from the innovative event specialists The Wine Events Company once more to present a fun and unique showing of the musical comedy horror, alongside four themed cocktails and a very big screen.
In this cult classic, sweethearts Brad (Barry Bostwick) and Janet (Susan Sarandon), stuck with a flat tire during a storm, discover the eerie mansion of Dr. Frank-N-Furter (Tim Curry). As their innocence is lost, Brad and Janet meet a houseful of wild characters, including a rocking biker (Meat Loaf) and a creepy butler (Richard O'Brien). Through elaborate dances and rock songs, Frank-N-Furter unveils his latest creation: a muscular man named "Rocky."
Our Rocky Horror Picture Show 'Movie and Cocktails' party at Millennium Point takes place at 7pm on Saturday 21st October on Birmingham's biggest screen with a state of the art sound system that will really make you shiver with antici…pation!
Tickets are £39.95 per person (plus booking fee).  This covers a £10 ticket for a screening on our giant screen plus four themed cocktails and a hosted experience consisting of drink and movie trivia. Additional drinks and snacks can be purchased at our fully licenced bar.
Dressing up is encouraged!
So grab your Brad or your Janet, definitely don't forget your Eddie and Magenta, and prepare to do the time warp again!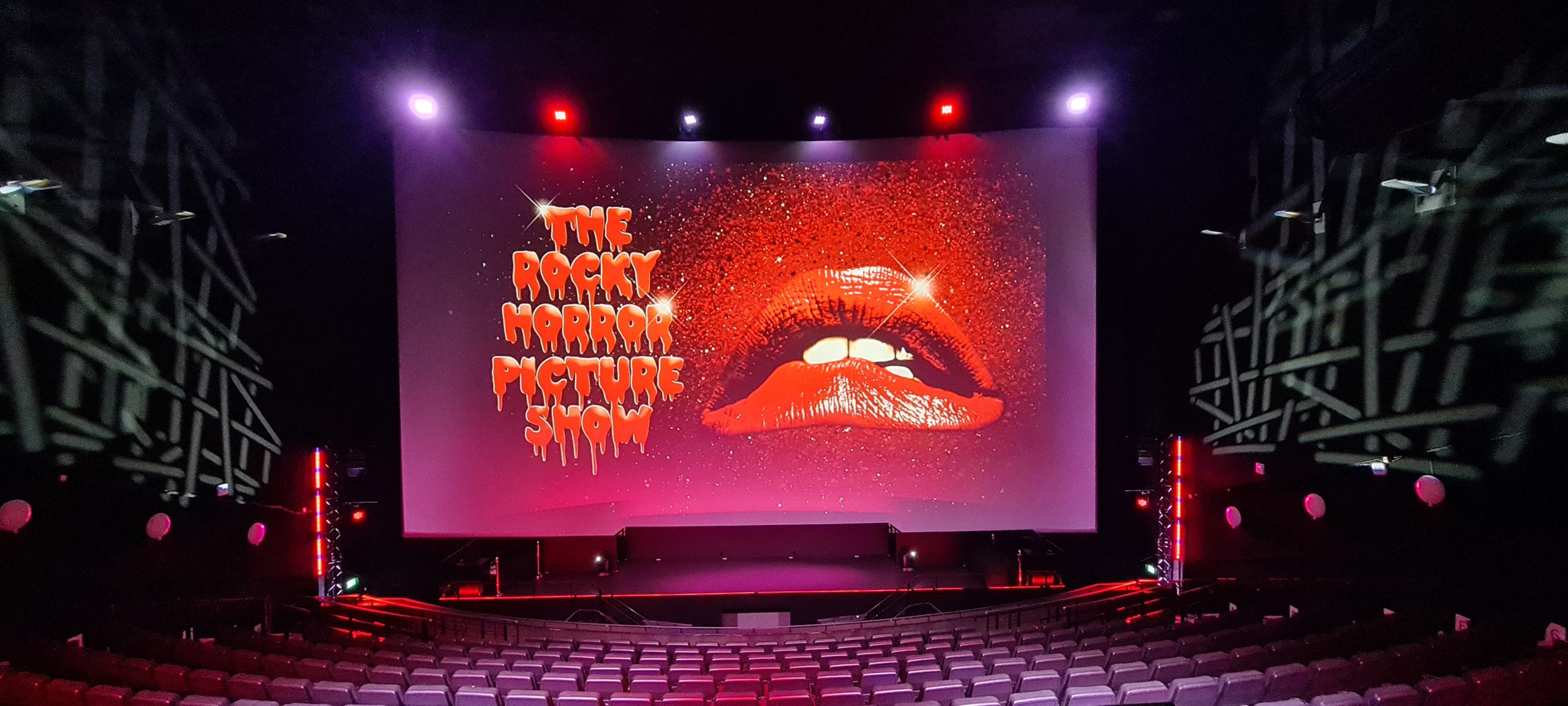 Getting to Millennium Point
Millennium Point is in the Eastside of Birmingham City Centre just 5-minutes walk from Moor Street and 15-minutes from Grand Central and the tram. There is also limited parking on-site which means we're easy to find regardless of how you travel. For more information please click here.