Gather your friends and join Millennium Point on Friday 31st July for a (safe and socially distant) screening of American cult classic Pulp Fiction (1994) in our giant screen auditorium (formerly the IMAX cinema).
Each ticket includes two drinks (bottled beer, two glasses of wine or soft drinks) as well as entry to the screening.
What's it about?
(Video Credit: Miramax)
From the visionary mind of director Quentin Tarantino, and widely considered to be his masterpiece, Pulp Fiction follows the stories of several criminals in Los Angeles.
Two hitmen Vincent Vega and Jules Winnfield are out to receive a stolen suitcase from their employer, mob boss Marsellus Wallace. With Wallace out of town for a few days, he asks hitman Vincent to take his wife Mia out. Boxer Butch Coolidge is also paid to lose his fight by Wallace with the lives of all these unrelated people brought together to produce a series of funny, bizarre and uncalled-for incidents.
Starring, in alphabetical order: Samuel L. Jackson, Harvey Keitel, Amanda Plummer, Ving Rhames, Tim Roth, Eric Stoltz, Quentin Tarantino, Uma Thurman, John Travolta, Christopher Walken, Bruce Willis
When is it? 
Friday 31st July | 7:30 pm (Doors Open 6:45)
Where to book your tickets.
Tickets are available for purchase through Eventbrite at £15 per person (plus booking fee).  They are only available to purchase in bundles of two, three or four.
Visit our Pulp Fiction film screening page
Drinks included
Each ticket includes two drinks. Choose from bottled beer, house wine or soft drinks. Drinks will be redeemable on the day. Drinks can be purchased during the screening at our fully licenced bar.
Wait, but is it safe?
Yes. We have taken steps to ensure the screenings are safe, clean and compliant with the latest government guidelines. This includes reduced capacity and assigned seats in our 354-seat Auditorium to ensure social distancing; rigorous and regular deep cleaning before and after each screening; fully trained staff who will be wearing PPE at all times; and a contact-free and cashless experience.
Read more about social distancing and safety measures.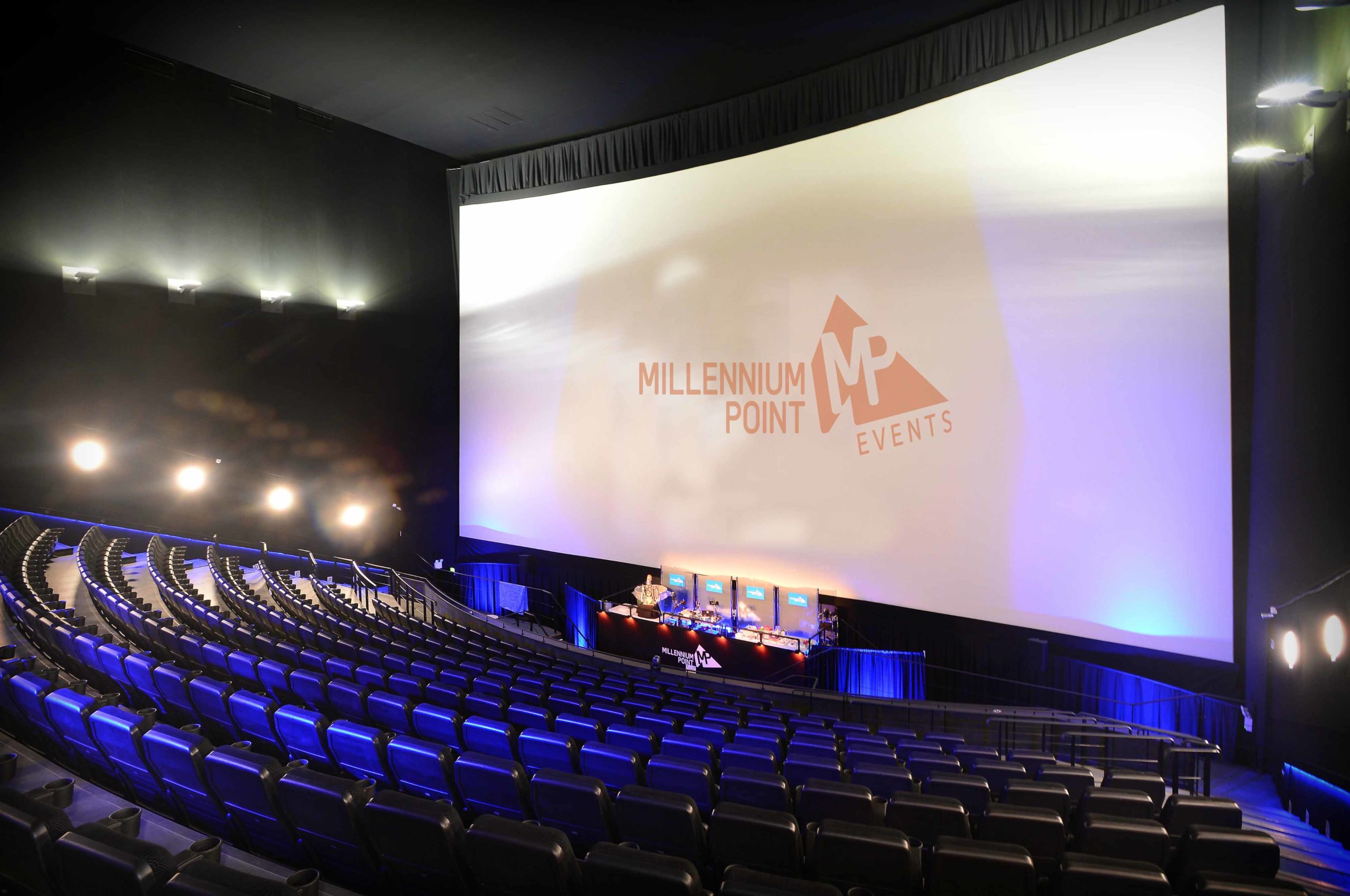 Safe fun for you and your friends
This one-off screening is a perfect opportunity for you and your friends to have affordable and safe fun in Birmingham City centre. For directions on how to get to us please visit this page. Don't miss out on booking your ticket today.
Visit our Pulp Fiction film screening page
---
Find more interesting content from Millennium Point over at our news section, or follow us for daily updates on Facebook, Twitter, Instagram and LinkedIn with @MillenniumPoint.
Millennium Point is a landmark public building and multi-award-winning events venue in the Eastside of Birmingham City centre. Profits from our commercial activity are invested by the Millennium Point Charitable Trust into projects, events and initiatives which support the growth of science, technology, engineering and maths (STEM) and education in the West Midlands.