Scholarship Spotlight: Shilpa Joy, Prototype Build Engineer at Jaguar Land Rover
Published 09/02/2021
3 minutes Read
At Millennium Point, we are offering a fully paid undergraduate degree for one student to join Birmingham City University's Faculty of Computing, Engineering and the Built Environment as we look to boost STEM (Science, Technology, Engineering and Maths) learning across the West Midlands. The deadline for applications for our fully funded degree ends at midnight on 28th February.
Here, in this blog, we take a look at the story of Shilpa Joy. Shilpa graduated from the same faculty in which we are offering our fully funded undergraduate scholarship – Birmingham City University's Faculty of Computing, Engineering and the Built Environment, with a degree in Automotive Engineering course 2016. She went on to work at Jaguar Land Rover as a Prototype Build Engineer.
A day in the life at JLR
Who is Shilpa Joy?
Former Automotive student Shilpa Joy worked diligently while studying but also found time to be involved in extra-curricular activities within the university. She chose to study Automotive Engineering, as there were so few girls on the course and she wanted to prove that girls have nothing to shy away from.
Shilpa didn't know exactly what career role she wanted but knew she wanted to do something with cars and that she needed to gain experience before pinpointing a specific area in the automotive industry to specialise in.
What did she do with her degree?
After graduation, Shilpa went on to become a Prototype Build Engineer in charge of three build zones at the start of the assembly line at Jaguar Land Rover. This role is a crucial part of vehicle production, directly responsible for innovation and improving build quality by combining new content with existing vehicles to create prototype properties suitable for test and development for new vehicles.
She said: "Any delay in my zones would impact the completion and delivery of that particular vehicle to the customer. I face a variety of challenges on a day to day basis and finding solutions to them aren't always quick or easy. University taught me to always have a five-year plan. I cannot tell you how important this turned out to be for me. My five-year plan encourages and pushes me to the next step in my career and each time I look at it, it reminds me to stay on track and reassures me why I am doing what I am doing."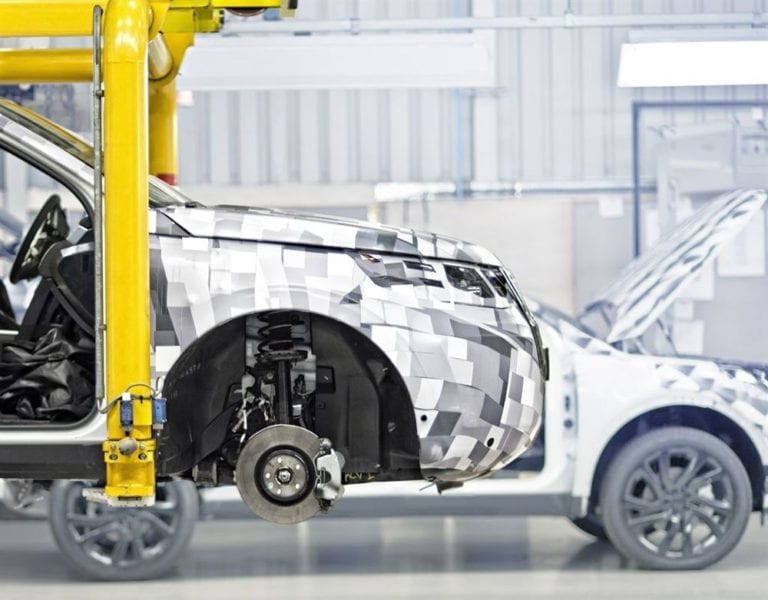 Unlock your future with a fully funded degree
Your journey can start like Shilpa's at Birmingham City University's Faculty of Computing, Engineering and the Built Environment and you won't have to pay tuition fees. We are offering a fully-funded undergraduate degree – that's over £27,000 you will never have to pay back – to study one of over 20 courses including automotive engineering, civil engineering, mechanical engineering and construction management.
The application form is quick, easy and could be the start of a life-changing opportunity. Deadline for applications is 28th February 2021, for further information or to apply please visit www.millenniumpoiint.org.uk/scholarship
---
Millennium Point is a landmark public building and multi-award-winning events venue in the Eastside of Birmingham City centre. Profits from our commercial activity are invested by the Millennium Point Charitable Trust into projects, events and initiatives which support the growth of science, technology, engineering and maths (STEM) and education in the West Midlands. Find more interesting content from Millennium Point over at our news section, or follow us for daily updates on Facebook, Twitter, Instagram and LinkedIn with @MillenniumPoint.