Students from the University of Birmingham spearheaded a fully online, people-focused hackathon, Hack Quarantine, which brought people together virtually from across the globe to use their skills to help combat the issues the world is facing with the COVID-19 pandemic.
Wait, what's a hackathon?
It's not about hacking into a system. A hackathon is an invention marathon bringing together people of all backgrounds and skill levels to build a project related to technology in a short space of time. It's "hacking" a problem or a challenge together while learning from peers and the process itself.
Millennium Point has previously hosted several hackathons in our award-winning venue including HacktheMidlands, supported through our charitable trust.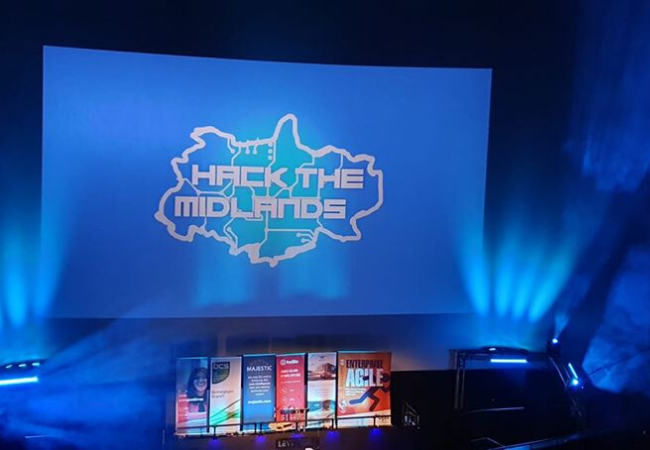 What happened?
Taking place between 23rd March and 16th April, Hack Quarantine brought together more than 3,500 skilled learners and workers globally across science, technology, engineering and maths (STEM). The event was organised by local computer science students primarily from the University of Birmingham. Participants signed up via the developer's blog and received updates, socialised and mentored each other primarily through Discord, a popular voice and messaging platform (VoIP) initially designed for online multiplayer gaming.
Participants from 153 countries joined forces in groups of up to four to create a variety of projects from apps to software that tackled obstacles across four "tracks":
Supporting people quarantined or at risk
Tech and Health
Remote working
Improving awareness and behaviour
More than 250 projects and 130 demo videos were submitted to the Hack Quarantine team who awarded the best in each track among other accolades.
In addition to the hack itself, the team also delivered over 70 talks, workshops, games and even a pose party over streaming platform Twitch to educate and entertain participants throughout the marathon event. Initially watched by over 45,000 people, all of this has been archived and can be viewed over on their YouTube.
Who was behind it?
The event was organised by Birmingham resident and Leeds undergraduate Jacklyn Biggin and a University of Birmingham second-year undergraduate Will Russell.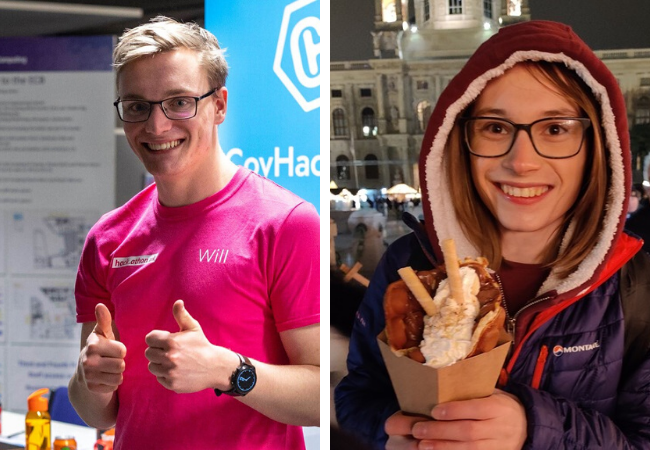 "It was an incredible experience", comments Will Russell, co-event organiser.
"With in-person hackathons postponed all over the world, we wanted to create an online community for people to continue to learn, build and share during this pressing time. We recognised there were a lot of problems surrounding COVID-19 and wanted to help the community build solutions to tackle them."
Jacklyn and Will were supported by a team comprised primarily of students including PhD student and founder of local hackathon, HacktheMidlands, Tom Goodman and fifth year undergraduate and regional coordinator for oSTEM incorporated, Avery Cunningham both of whom joined the team as Science Leads.
Additionally, the global event was developed and delivered in partnership with more than 50 STEM organisations from across the world.
Will comments: "It was an inexplicable feeling seeing people from all over the world come together for a common cause. We really didn't know what to expect with very little time to plan but were overwhelmed by the response from people and organisations and the sheer quality of submissions – it was incredible!"
West Midlands is a hotbed for STEM talent
Birmingham and the West Midlands is a hotbed for STEM talent. A joint deep dive report by Birmingham City University and the Regional Observatory surmised that Digital Technology alone will bring £2.2 billion to the West Midlands economy by 2025. A figure supported in no small way by the growth of an emerging youth market like the budding talent behind Hack Quarantine.
"We received incredible support and participants from a number of organisations and institutions in the West Midlands." Comments Science Lead at Hack Quarantine and PhD student Tom Goodman. "These included HackTheMidlands, the BCS (through the Birmingham Branch), and the University of Birmingham."
"One of the huge challenges we faced was getting people in STEM (beyond technology) involved in the event – unlike standard hackathons, we quickly realised a significant need to engage with scientists from across the spectrum."
Organisations like HacktheMidlands, BrumSciComm, oSTEM incorporated and University of Birmingham's own Institute of Microbiology and Infection supported the Hack Quarantine team in recruitment and promotion in the wider scientific community.
"Through the support of these fantastic local organisations, we were able to mobilise a swathe of motivated and driven scientists, programmers, engineers, and others, to get involved with the event. We really wouldn't have been able to do quite so much without the supportive and motivated STEM community here in the West Midlands."
What happens now?
All submissions can be found on the devblog which is now being used as a platform for governments and frontline organisations worldwide to utilise.
Any organisations wishing to use or build-upon the projects submitted as part of the hackathon can contact the organisers or developers directly through the website.
This blog was written as part of Millennium Point's charitable objectives we're publishing stories to highlight individuals and organisations who support the growth of Science, technology, engineering and maths (STEM) in the region. If you have a story you would like us to cover, please get in touch.
---
Find more interesting content from Millennium Point over at our news section, or follow us for daily updates on Facebook, Twitter, Instagram and LinkedIn with @MillenniumPoint.
Millennium Point is a landmark public building and multi-award-winning events venue in the Eastside of Birmingham City centre. Profits from our commercial activity are invested by the Millennium Point Charitable Trust into projects, events and initiatives which support the growth of science, technology, engineering and maths (STEM) and education in the West Midlands.