Deadline for the Scholarship is drawing near, with just 48 hours to go now is the time to submit your application.
In partnership with Birmingham City University, each year Millennium Point Trust fund an undergraduate degree at BCU. There are over 20 courses to choose from in industries for Built Environment, Computing, Digital Technology and Engineering. The deadline is in just under 28 hours at 5pm Friday 11th March 2022, and can be done via your computer, laptop, tablet and mobile.
You can apply all online on our website here.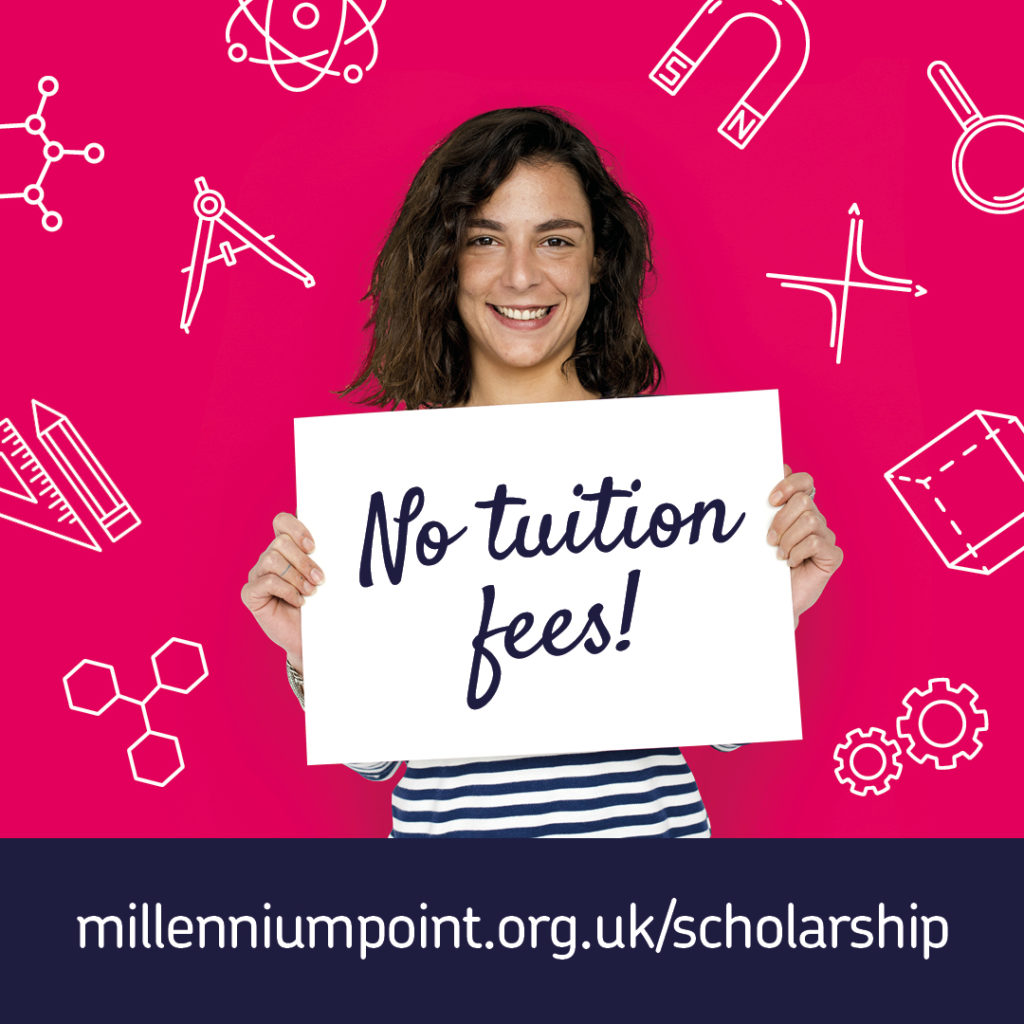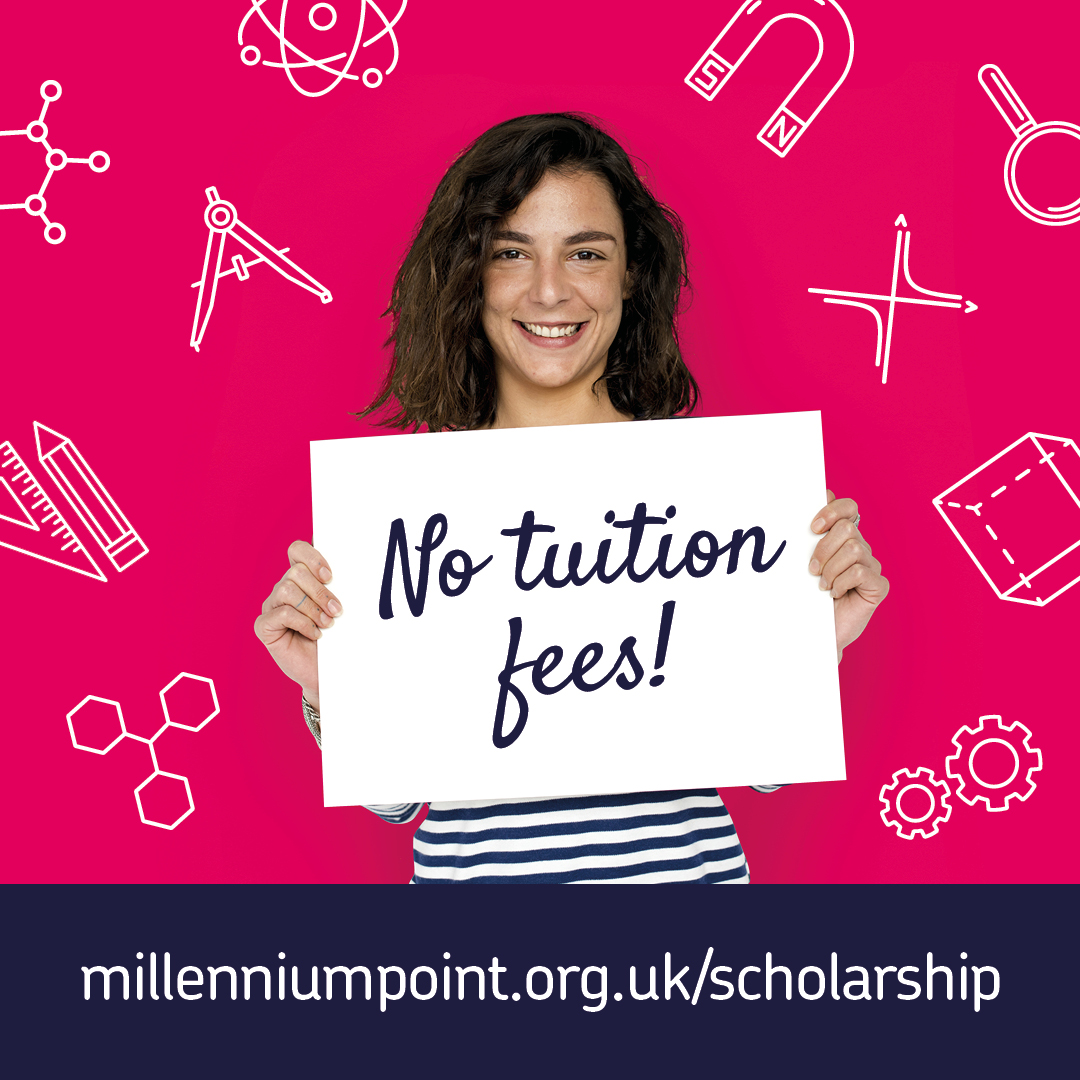 Applying is quick, easy and all online
You can easily apply for a Scholarship on our website, through your phone, tablet, or computer. The competition is open to applicants aged 17 and over within the West Midlands Combined Authority, who are looking to start a qualifying degree in September 2022.
Read the application from carefully and start to answer each question. Think about why you want to study your chosen degree and what you want to do in the future. Also discuss any personal attributes and skills that could help you be the next winner of the Scholarship.
It's a two-stage application, with the final stage being an assessment day. If you make it to the final, you will be invited to participate in developmental workshops that will focus on supporting our personal development and professionalism in both interview and presentation skills.
Last year's winner Asima
The 37-year-old mum of five was studying Social Science and Humanities at Dudley College, before she secured the scholarship in aims to study planning.
All the finalists attended an assessment day at Millennium Point, where they each presented to a panel of five judges, Asima impressed the panel and was selected as the lucky winner of the Scholarship, which has already helped launch the careers of six outstanding STEM students.
Asima said 'The Scholarship application was very simple, easy, and quick. The judges were a delight to present in front of, they made me feel so comfortable and relaxed and there is so much you can learn from them. I enjoyed the training and all the help provided prior to the presentation, it was very valuable and enjoyable experience. I also loved the interaction I got from the judges.'
Need any help finishing your application?
We want everyone to have the best chance of success when applying for our Scholarship scheme, and sometimes bigging yourself up can be a little daunting. That's why we have created a helpful guide to aid you through your application. Keep an eye out on our social media for any new blogs, videos or resources that can help further.
You can always contact our friendly Trust team for any other enquiries you may have.
Deadline is fast approaching, apply today and see what you can achieve
The Millennium Point Trust Scholarship has kickstarted the career for 7 outstanding students already. By applying you could be in a chance to win a fully funded degree. So you won't have to worry about paying back any fees.
The application deadline is fast approaching, closing on Friday 11th March, apply on our website today.
Why do we do this?
At Millennium Point we believe that STEM (science, technology, engineering, and mathematics) is important for the future of the region. Now, more than ever young people need our support and encouragement for them to unlock their potential. The scholarship is just one of the ways we can provide support to help them achieve their goals.