Join Tony Elvin and the team in our giant screen Auditorium as we present a special screening of the ABBA-filled, musical romantic comedy, Mamma Mia! Here We Go Again. This summer singalong event will include five different glasses of prosecco and a screening of the film all for £35.95 (plus fees).
The event takes place on Saturday 1st July at 7pm.
Now is the last chance to grab your ticket to the Island Kalokairi, for sun, fun and bubbles.
'Life is short, the world is wide. I want to make some memories'
In 1979 young Donna, Tanya and Rosie graduate from Oxford University, leaving Donna free to embark on a series of adventures through Europe. On her journeys she makes the acquaintances of Harry, Bill and Sam – the latter whom she falls in love with, but he's also the man who breaks her heart. In the present day, Donna's pregnant daughter, Sophie, dreams of renovating a taverna while reuniting with her mother's old friends and boyfriends on the Green Island of Kalokairi.
'How can I resist you?', you eyeing our prosecco, probably
Tickets are priced at £35.95 (plus fees) and you'll get more than just a screening!
Mamma Mia! Here We Go Again on a very big screen
Hosted in our giant screen Auditorium – previously the regions biggest and best IMAX – our host Tony Elvin, from film geeks The Wine and Events Company, will be providing entertainment and movie trivia throughout. For example, do you know both Björn and Benny both make cameos in the film?
Along with all of this, the film will be paused at intervals so you can enjoy five different glasses of prosecco.
Our movie and drink events are not to be missed!
Check our one of our last ones of the eighties classic Dirty Dancing below. Guests had the time of their lives with a live band, themed cocktails, and movie trivia with host Tony Elvin.
Getting to Millennium Point
Millennium Point is in the Eastside of Birmingham City Centre just 5 minutes' walk from Moor Street and 15 minutes' walk from Grand Central and the tram. There is also limited parking onsite parking which means we're easy to get to regardless of how you travel. For more information, please click here.
Imagine it – Christmas dinner has just been eaten and the family have migrated to the sofa with a tub of celebrations at the ready. It's on you to put on a Christmas film, but which one?
Well, we have you covered with some of our personal festive favourites below. We guarantee no Hallmark Christmas films here!
Elf – For the family
Buddy (Will Ferrell) was accidently transported to the North Pole as a toddler and raised to adulthood among Santa's elves. Unable to shake the feeling that he doesn't fit in, the adult Buddy travels to New York, in full elf uniform, in search of his real father. As it happens, this is Walter Hobbs (James Caan), a cynical businessman. After a DNA test proves this, Walter reluctantly attempts to start a relationship with the childlike Buddy with increasingly chaotic results.
Home Alone – For the mischievous
When bratty 8-year-old Kevin McCallister (Macaulay Culkin) acts out the night before a family trip to Paris, his mother (Catherin O'Hara) makes him sleep in the attic. After the McCallisters mistakenly leave for the airport without Kevin, he awakens to an empty house and assumes his wish to have no family has come true. But his excitement sours when he realizes that two con men (Joe Pesci, Daniel Stern) plan to rob the McCallister residence, and that he alone must protect the family home.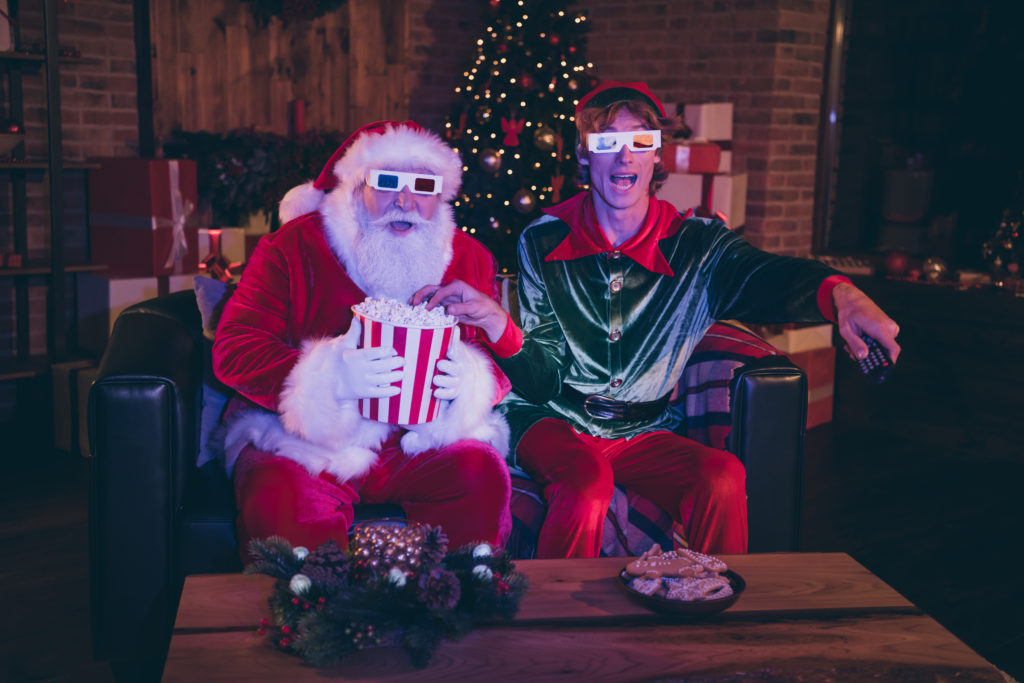 The Grinch – For the grumpy
In this live-action adaption of the beloved children's tale by Dr. Seuss, the reclusive green Grinch (Jim Carrey) decides to ruin Christmas for the cheery citizens of Whoville. Reluctantly joined by his hapless dog, Max, the Grinch comes down from his mountaintop home and sneaks into town to swipe everything holiday-related from the Whos. However, the bitter grump finds a hitch in his plans when he encounters the endearing Cindy Lou Who (Taylor Momsen).
The Holiday – For the hopeless romantic 
Dumped and depressed, English rose Iris (Kate Winslet) agrees to swap homes for the holidays with similarly unlucky in love Californian Amanda (Cameron Diaz) for a much-needed break. Iris finds herself in a palatial Hollywood mansion while Amanda navigates the lanes of a picture-perfect English village. Soon enough, both lovelorn ladies bump into local lads perfect for a romantic pick-me-up.
Die Hard – For the controversial
This may raise a few eyebrows and potentially has the power to cause a Christmas day bicker, but we're putting it in as a Christmas film any way!
New York City policeman John McClane (Bruce Willis) is visiting his estranged wife (Bonnie Bedelia) and two daughters on Christmas Eve. He joins her at a holiday party in the headquarters of the Japanese-owned business she works for. But the festivities are interrupted by a group of terrorists who take over the exclusive high-rise, and everyone in it. Very soon McClane realises that there's no one to save the hostages… but him.
Bonus Christmas Film – Love Actually – the modern Christmas classic
We liked this movie so much we showed it on our big screen back in early December paired with 5 delicious wines!
Nine intertwined stories examine the complexities of the one emotion that connects us all: love. Among the characters explored are David (Hugh Grant), the handsome newly elected British prime minister who falls for a young junior staffer (Martine McCutcheon). Sarah (Laura Linney), a graphic designer whose devotion to her mentally ill brother complicates her love life, and Harry (Alan Rickman), a married man tempted by his attractive new secretary.
---
Millennium Point is a landmark public building and multi-award-winning events venue in the Eastside of Birmingham City centre. Profits from our commercial activity are invested by the Millennium Point Charitable Trust into projects, events and initiatives which support the growth of science, technology, engineering and maths (STEM) and education in the West Midlands. Find more interesting content from Millennium Point over at our news section, or follow us for daily updates on Facebook, Twitter, Instagram and LinkedIn with @MillenniumPoint
Testing his film on one of Birmingham's biggest screens for the showing of the crime thriller film Bluff, our team caught up with Birmingham filmmaker Sheikh Shahnawaz to find out more about his upcoming film showing taking place at Millennium Point.
After introductions, we were treated to an exclusive peak of the first ten minutes of the film. It instantly sets out what is sure to be a captivating story, leaving questions that can only be answered by being pulled into the rest of the film.
A British Crime Thriller
Asking about the film, Bluff is where 'the line between duty and criminality begins to blur for an undercover cop infiltrating a dangerous network while posing as a heroin addict'. Sheikh adds that the film also touches on 'lies we tell ourselves to make ourselves feel better'.
Talking about the screening, it isn't the first time he has had a film shown on the 354-seater Auditorium screen. The filmmaker also had a short film featured at Birmingham film festival at Millennium Point in 2018. The Bluff creator comments that being back at Millennium Point with a feature length film feels like he has come full circle and how it's natural progression to have created the film.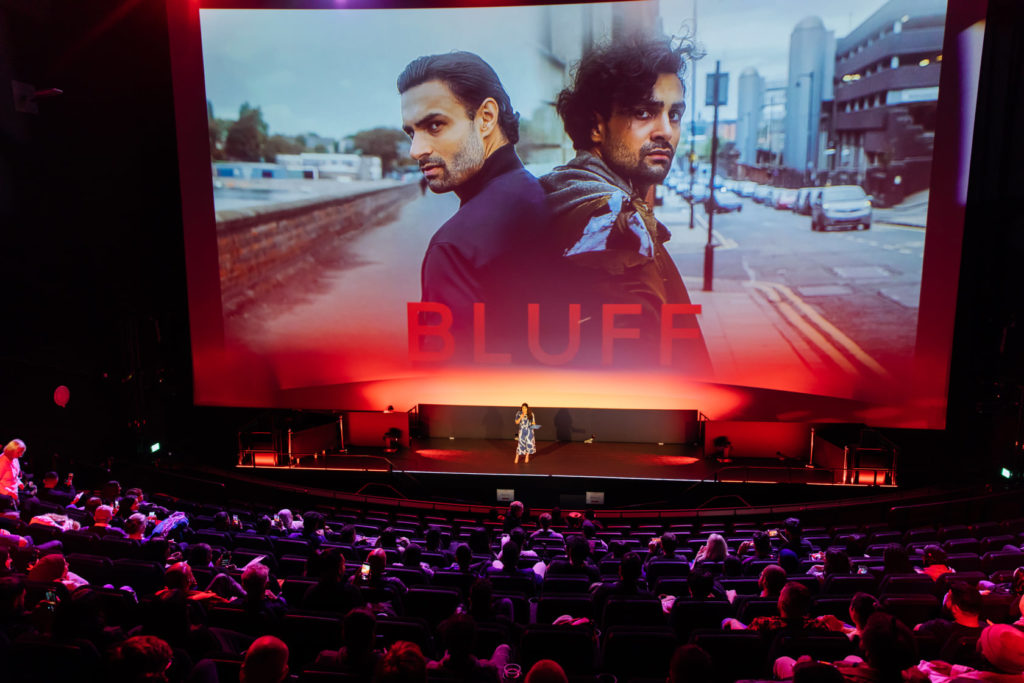 COVID and Continuity
But just like any film, the production and shooting had its challenges, especially shooting over the pandemic. The Birmingham filmmaker spoke about writing the film for 8 months and only started shooting just a few months before news of COVID hit. The Bluff creator goes on to say when writing the characters, he already had the actors in mind and wrote the roles for them. Instead of going to the pub, Sheikh and the actors went out to make the film on weekends and go for food after, but everything halted when lockdown happened.
When lockdown lifted, trying to film in the new normal had a whole new set of tasks to look at, from added safety signs that weren't there before to new hair styles from the actors. With safety signs he continued that he didn't want to remove them, so cleverly shot around them. Some of the actors had cut their hair and had to grow it back out to look exactly like their character did in previous months. However, Sheikh mentioned it was nice to finally see the film fully shot and coming together.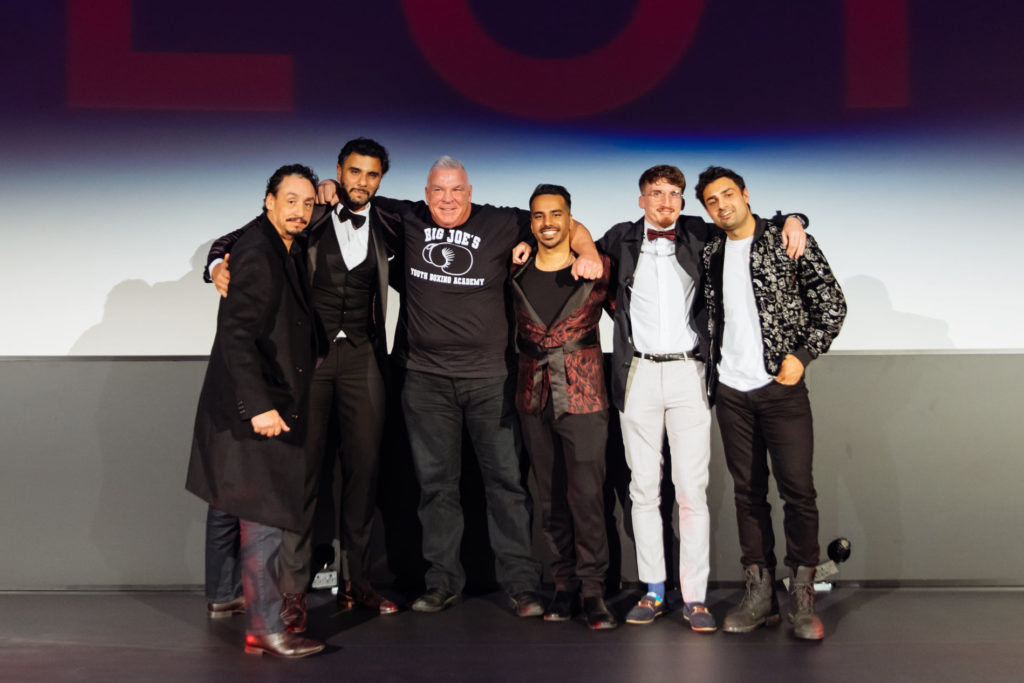 Want to Make a Film? Just Pick up a Camera
When asked what advice Sheikh would give to budding film makers starting their career, he excitedly said 'just pick up a camera'. He recalls when he first started filming when he was 15 just doing it for fun with his friends but the hobby grew into a career. The crime thriller filmmaker continued that people wanting to get into the industry should borrow a camera, shoot a film, and just share it with people.
When getting into filming Sheikh mentions that he must have spent thousands of hours honing his skills and another 10,000 hours to make the film into what it is. Shot on a Sony A7iii he has come a long way since his college days.
Gaining Inspiration
Going on to talk about where he got his inspiration from, he looks at the film director greats such as Christopher Nolan and Martin Scorsese. Sheikh spoke about how Nolan made his first film for $6,000, 'if he can do it, why can't I'? The crime thriller creator goes on to say that when you watch films made by certain directors you can tell who made them, and he wants to achieve that also, he wants his work to be recognisable.
Where to watch Bluff
Although the rest of the UK might have to wait till next year until it reaches wider viewing platforms it is one to watch out for. You can catch Sheikh's other work on his YouTube here or keep up with his Instagram here.
Book with us
The space used for the event above is our Auditorium which is a stunning event space, perfect for making a big impression and suitable for delegates up to 354. You can find our more information on our website here.
For further information about the event, charity or venue please get in contact with our team.