What's 'worse than the total agony of being in love'? … potentially not getting a ticket to Love Actually with wine!
There is only a few days left to buy tickets for this festive treat on Sunday 5th December at our award-winning venue. Millennium Point have once again teamed up with the charming movie geeks The Wine Events Company for a fun and unique wine tasting. This festive event will include five themed wines and a very big screen, all for the price of £31.95 (plus fees).
You can book your ticket here.
Love Actually – several modern love stories in one classic film
Nine intertwined stories examine the complexities of the one emotion that connects us all: love. Among the characters explored are David (Hugh Grant), the handsome newly elected British prime minister who falls for a young junior staffer (Martine McCutcheon), Sarah (Laura Linney), a graphic designer whose devotion to her mentally ill brother complicates her love life, and Harry (Alan Rickman), a married man tempted by his attractive new secretary.
Featuring: Hugh Grant, Liam Neeson, Alan Rickman
Certificate: 15|Running Time: 2 hours 15 minutes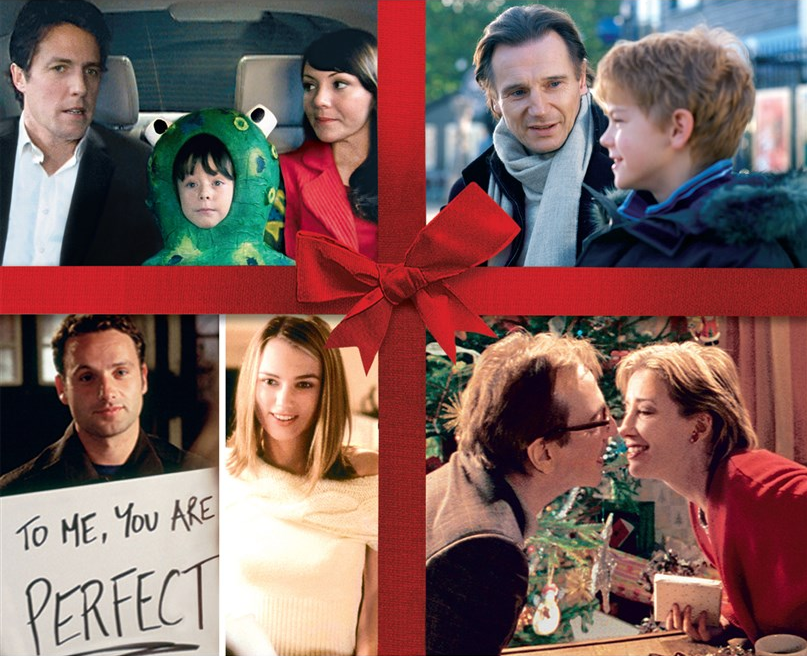 'To me, you are perfect'- You to the wine… probably
The 'new classic' Christmas movie will be paused to pour you a glass of festive cheer as The Wine Events Company shares with you their five perfect wines. The film and wine connoisseurs will also pause the film at appropriate moments to share some fun movie trivia. For example, did you know that Love Actually was the most rented DVD in the UK in 2004, it must be good!
The event will be a safe, fun, and interactive 'wines and movie' event in our multi-award-winning venue with one of Birmingham's biggest screens.
The film is showing on the Sunday 5th December, the doors will open at 4:00pm with the event starting at 5:00pm. There are limited tickets available so make your you secure your ticket for this fantastic festival event.
Our movie + drinks nights are not to be missed
Our movie + drinks nights have been hugely successful with fans and are not to be missed. Want to get a feeling of what to expect? Check out our screening of the eighties classic Dirty Dancing below. Guests had the time of their lives with a live band, themed cocktails, and movie trivia from the film geeks at The Wine Events Company.
We pride ourselves on our outstanding hospitality, with a wide range of events there is something for everyone. You can keep up to date with all our events on our refurbished website here.
Getting to Millennium Point
Millennium Point is in the Eastside of Birmingham City Centre just 5-minutes' walk from Moor Street and 15-minutes from Grand Central and the tram. There is also limited parking on-site which means we're easy to find regardless of how you travel. For more information please click here.
---
Find more interesting content from Millennium Point over at our news section, or follow us for daily updates on Facebook, Twitter, Instagram and LinkedIn with @MillenniumPoint. Millennium Point is a landmark public building and multi-award-winning events venue in the Eastside of Birmingham City centre. Profits from our commercial activity are invested by the Millennium Point Charitable Trust into projects, events and initiatives which support the growth of science, technology, engineering and maths (STEM) and education in the West Midlands.