Bader Media Entertainment CIC is a production company with a combined passion for filmmaking and protecting the environment. Profits made from projects fun own community interest activities and external charities that focus on combatting litter worldwide. Based in the UK, they produce high-quality creative content for entertainment, community interest and to promote their mission to protect the environment.
Aim of the event
The objective for Bader Media Entertainment CIC was to host a film premiere for their latest feature 'The Shimian'. The clients were keen on making the evening a great experience for their guests and one that would make them feel the glitz and glamour of a Hollywood premiere.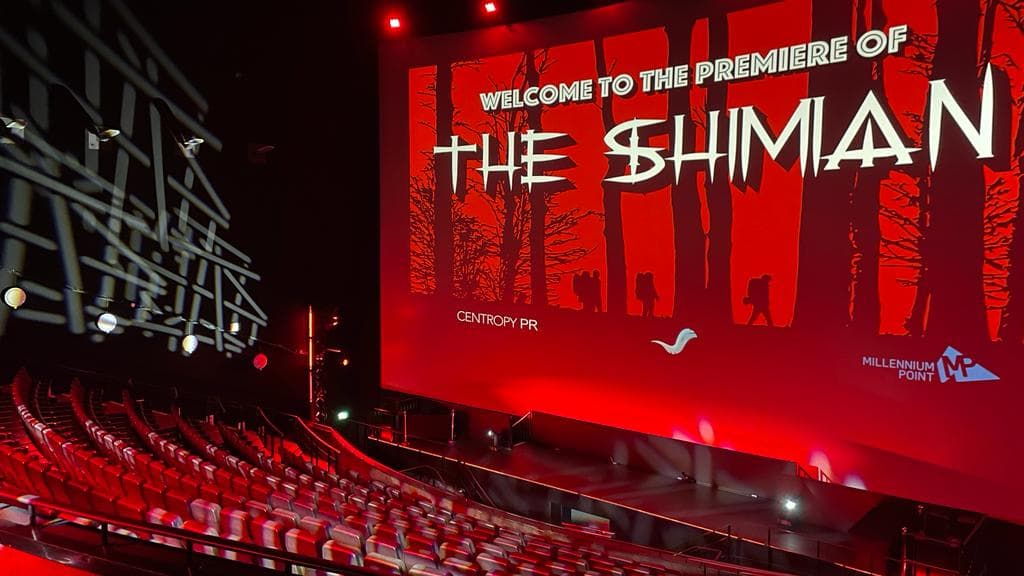 Why Millennium Point for The Shimian World Premiere?
Our clients are local filmmakers to the Birmingham area and had previously visited Millennium Point's Auditorium for film screenings. They chose Millennium Point to show The Shimian because the Director had been impressed with the size of the screen and the condition of the Auditorium, as well as the space available below on event space Platform.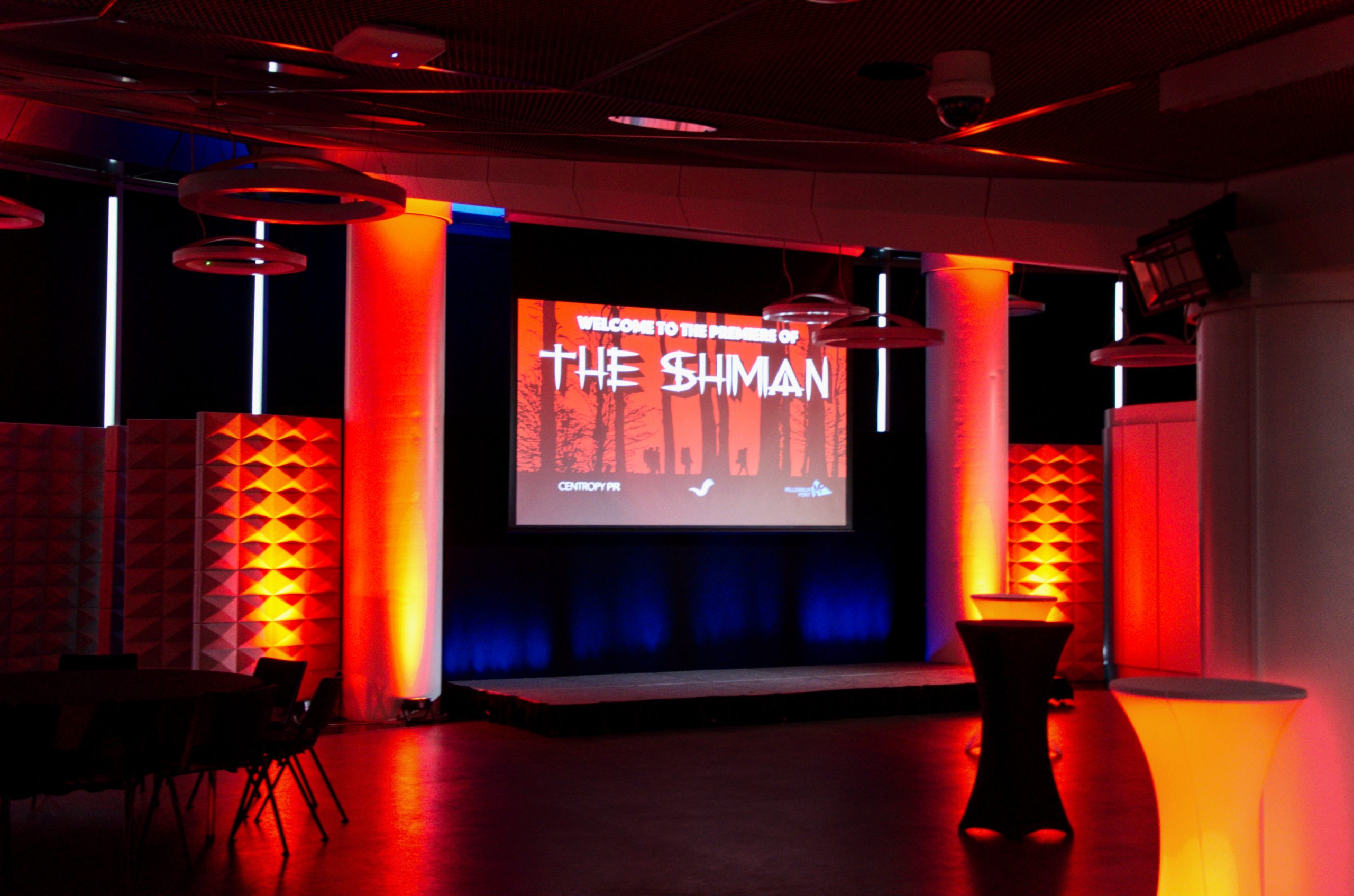 Another reason was location, Millennium Point is close to Birmingham City Centre and central train stations such as New Street Station, a bonus for guests arriving from other cities.
Challenges and Solutions
The challenge for Bader Media Entertainment CIC was to find a venue that also were event organisers to ensure the event was a success. The events team were on hand to help with the organisation before and after the event.
Our team developed an events plan that would make the evening an exciting experience for our client's guests. We suggested ideas along the way how the team could help, and what to do with the space to make it atmospheric and professional.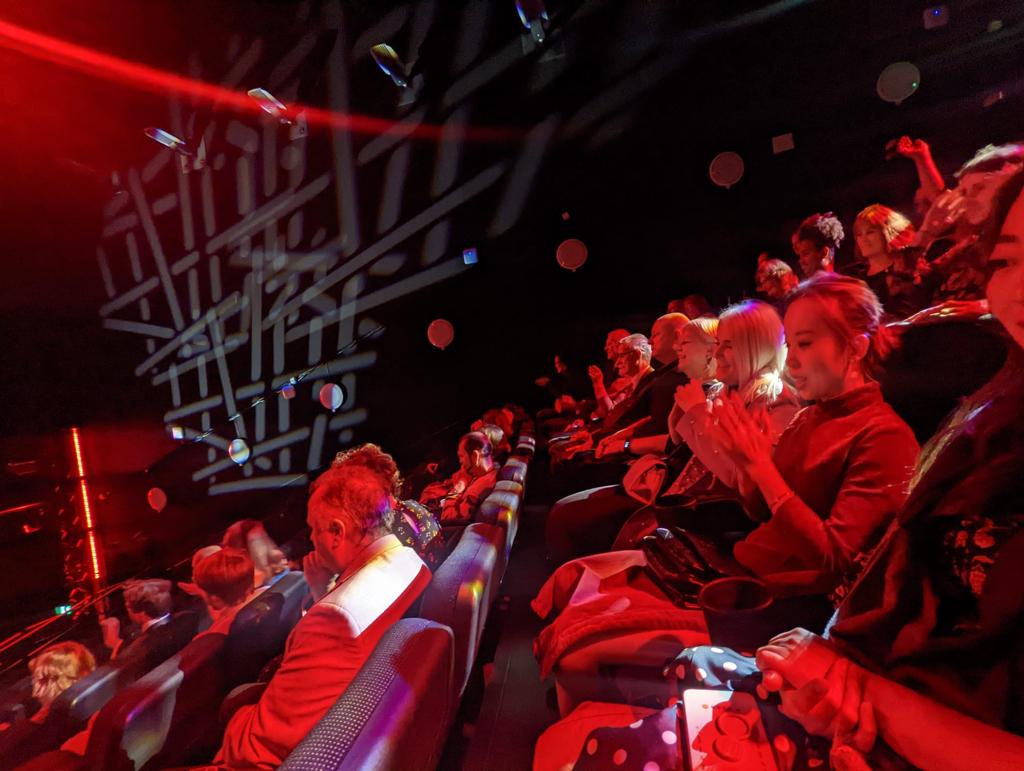 Particularly, our in-house AV team, which comes standard with most bookings, worked closely with theirs to ensure the best visual and audio experience for the premiere.
AV Equipment and Service
As it was a film premiere it was vital that the screen and sound for the film was perfect. Our AV team worked closely with the client to test visuals and sound to ensure it met expectations and needs. This was through screening tests and run throughs so changes could be made to really give the film the wow factor on the Auditorium screen.
Bader Media Entertainment CIC have received feedback since the premiere on how good the sound and visuals were.
Working with the Millennium Point Team
Our events team had received positive reviews from working with Bader Media Entertainment CIC. The Event Operations team were professional, pleasant & friendly on the night so guests could enjoy their evening. Behind the scenes, the Events team ensured the planning, organisation and communication was all sorted throughout so the event could really give the wow factor. Along with this Marketing worked with the Director to promote the event and film to give it the limelight the film deserved.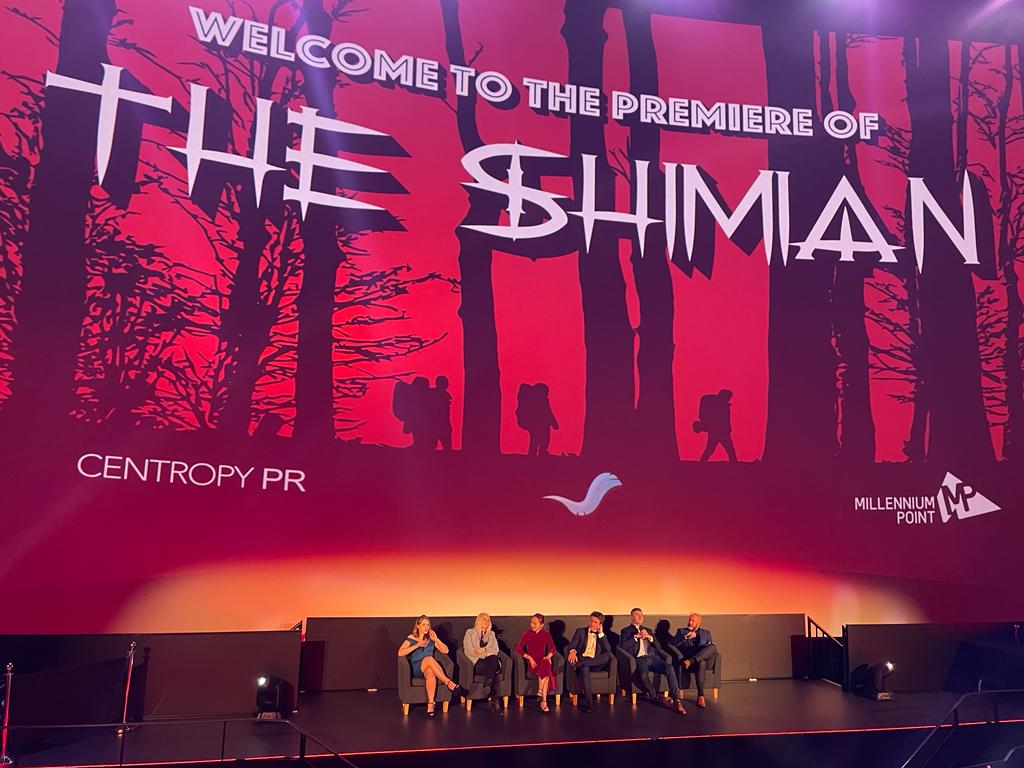 How was the client's experience of Millennium Point?
James Peakman, Director of Bader Media Entertainment CIC said
'It was an absolute pleasure working with Millennium Point, and I literally can't fault the staff or place itself. They were so accommodating and gave us attention to detail that I would struggle to find at another venue. The premiere itself was a huge success for us and has opened doors for further movies. The feedback from the guests about the event has been excellent. I would like to say a massive thank you to all the staff at Millennium Point for being so professional and welcoming, and now we will have to make another movie so we can host another premiere at Millennium Point'.
Book our Auditorium for a test today!
Our friendly events team is always happy to help. Get in touch today to discuss your event needs, and bring a sample of your work with you, we guarantee that you will be blown away when you see your content on our giant screen for the first time.
We can't wait to talk to you!
Will you survive The Shimian?
We caught up with Director James Peakman from Bader Media Entertainment CIC to talk all things horror, production, and the excitement as he prepares for the world premiere of a thrilling new horror, The Shimian, which will debut next month in our giant screen Auditorium, one of the biggest screens in Birmingham.
The Shimian World Premiere is taking place Thursday 29th September 2022, early bird tickets cost just £10, with tickets costing £15 from Thursday 1st September. Find out more about the event here.
A hair-raising British horror that will leave you on the edge of your seat
The Shimian is set in a forest where a family take a camping trip to celebrate a birthday and fix their strained relationships, but their celebrations are cut short when they learn something unearthly is hunting them.
Questions will be raised about why the Shimian is after them but that can only be answered by being pulled into watching the rest of the film.
A creature as old as time
When asked about where Peakman got his inspiration, he replied: 'the original story was an extension of a short film the production company made'- also named The Shimian. It was set in the 1930s and focused on a lady of a manor house being tormented in bed by an unseen entity. Continuing from the 1930s, the feature-length will create a full timeline of the Shimian while watching the lives of four relatable people unfold throughout.
We moved on to discussing horror as a genre, where The Shimian director speaks about how much he enjoyed making the short horror film: 'It was so much fun that I wanted to continue it into a feature film.'
He also shared his love of the cult horror classics such as Jaws, Predator, and IT, saying that viewers will find "little nods" to these in the Shimian. For the nervous viewers, he reassures that 'though it has its fair share of scary moments, it's not all doom and gloom – in fact, there are some genuine laugh-out-loud moments in there too.'
'A director is only as good as his team'
When asked about his favourite moments while making the film, The Shimian creator remembers fondly 'watching the actors who had never met before rehearsals form a genuine bond together.' He also talks about the dedication of the team from how they would go over lines when not on set, to the crew behind the scenes working early hours and working through heat or rain to make the film.
However, Peakman says ultimately his favourite moment hasn't happened yet, that will be when he finally can show the film to everyone on the giant screen.
Choosing Millennium Point for The Shimian premiere
We moved on to discuss locations in Birmingham for film premieres.  Peakman reveals that this isn't the first time he has experienced the Auditorium, having attended several events at our multi-award-winning venue in the past, including Birmingham Film Festival.
When asked why he chose Millennium Point he responds: 'I was impressed by, not just the giant screen and Auditorium, but the lobby space and bar area'. The filmmaker goes on to say, 'There's plenty of room to shape it how you need it to be for your event'.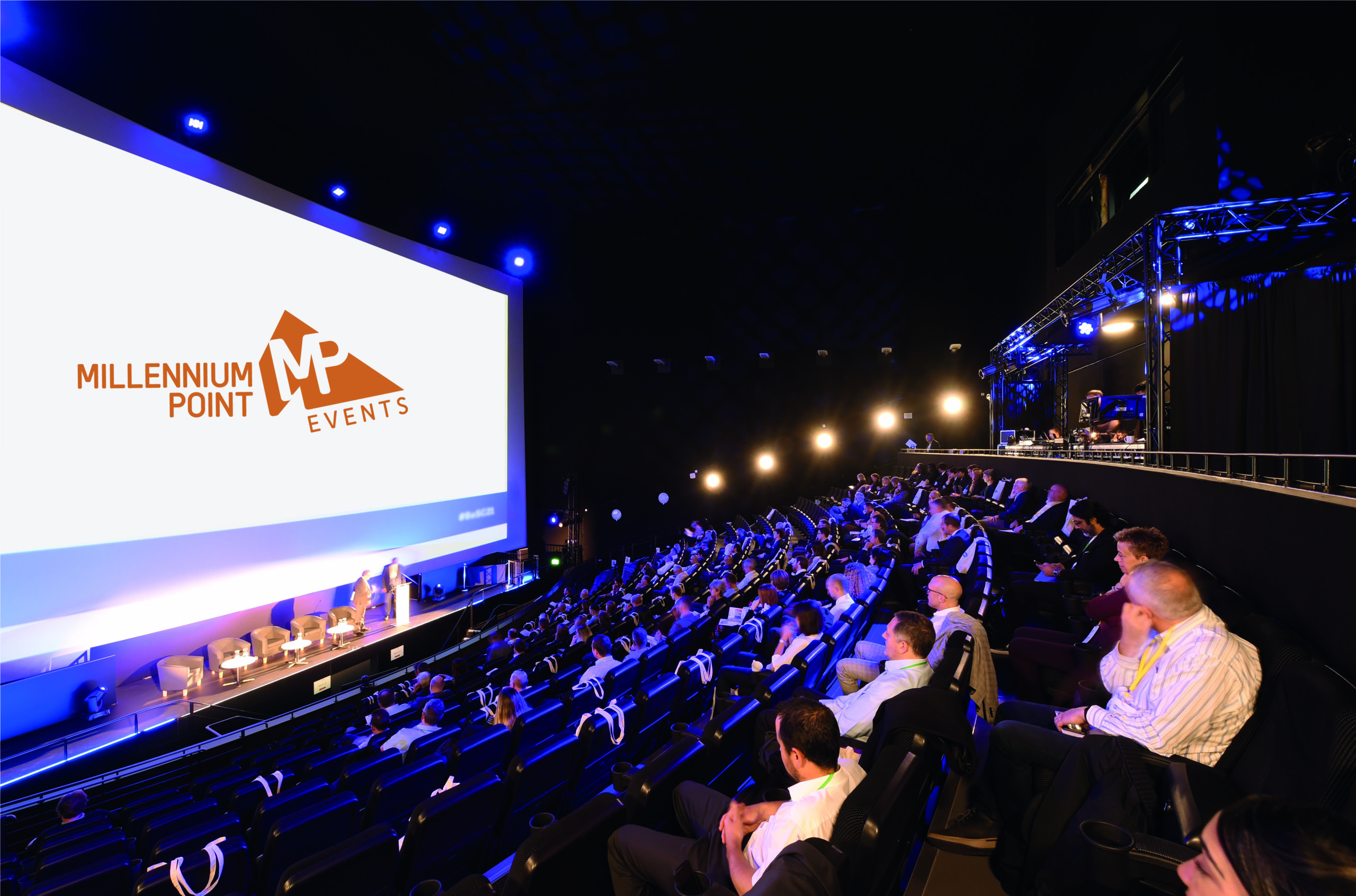 Peakman also shared his experience when booking the premiere with us: 'what really won me over was how A: how friendly the staff are B: the great communication and C: how accommodating they've been. Nothing has been too much trouble'.
If you want to make a film learn your craft and have fun
Wrapping up our time with James, we asked what advice he would give to people wanting to make a film.
'I would say that all they need to do is go out and make films.' Although sounding simple he says that 'you'll find a lot of chatter-boxing and not enough action with some filmmakers.' Continuing Peakman says 'just ignore the doubts and negativity and go out, find like-minded people or friends, be creative and find a way to make films.'
Discussing further, he says 'don't worry if your films turn out good or bad, just enjoy making them. Have fun and learn your craft'.
Where to watch The Shimian
Closing the interview, Peakman thanked all the film's supporters who donated to the crowd funder campaign saying how 'I can't thank you all enough for your support'. Following the premiere, the horror film director plans to tour The Shimian at several international film festivals.
You can watch the world premiere of The Shimian at Millennium Point on Thursday 29th September 2022. Guests will be able to meet with the cast, and director and see the first-ever screening of the film.
Amazing things happen at Millennium Point
We may be a little biased, but we're pretty good at events. Whether our clients' events or our own, we always strive for hospitality excellence. If you have any questions about events being held or want to start booking your own, our team are always happy to help. Contact us now, we can't wait to talk to you!
---
Find more interesting content from Millennium Point over at our news section, or follow us for daily updates on Facebook, Twitter, Instagram and LinkedIn with @MillenniumPoint. Millennium Point is a landmark public building and multi-award-winning events venue in the Eastside of Birmingham City centre. Profits from our commercial activity are invested by the Millennium Point Charitable Trust into projects, events and initiatives which support the growth of science, technology, engineering and maths (STEM) and education in the West Midlands.