The Greatest Show(man) of your life with wine at Millennium Point
Published 30/01/2023
3 minutes Read
Millennium Point have once again teamed up with innovative event specialists The Wine & Events Company to present a fun and unique showing of the smash-hit musical, The Greatest Showman, alongside five themed wines, entertainment and a very big screen.
Tickets are just £33.95 (plus fees) and takes place Saturday 22nd April at 7pm.
Grab your tickets from Eventbrite before they sell out!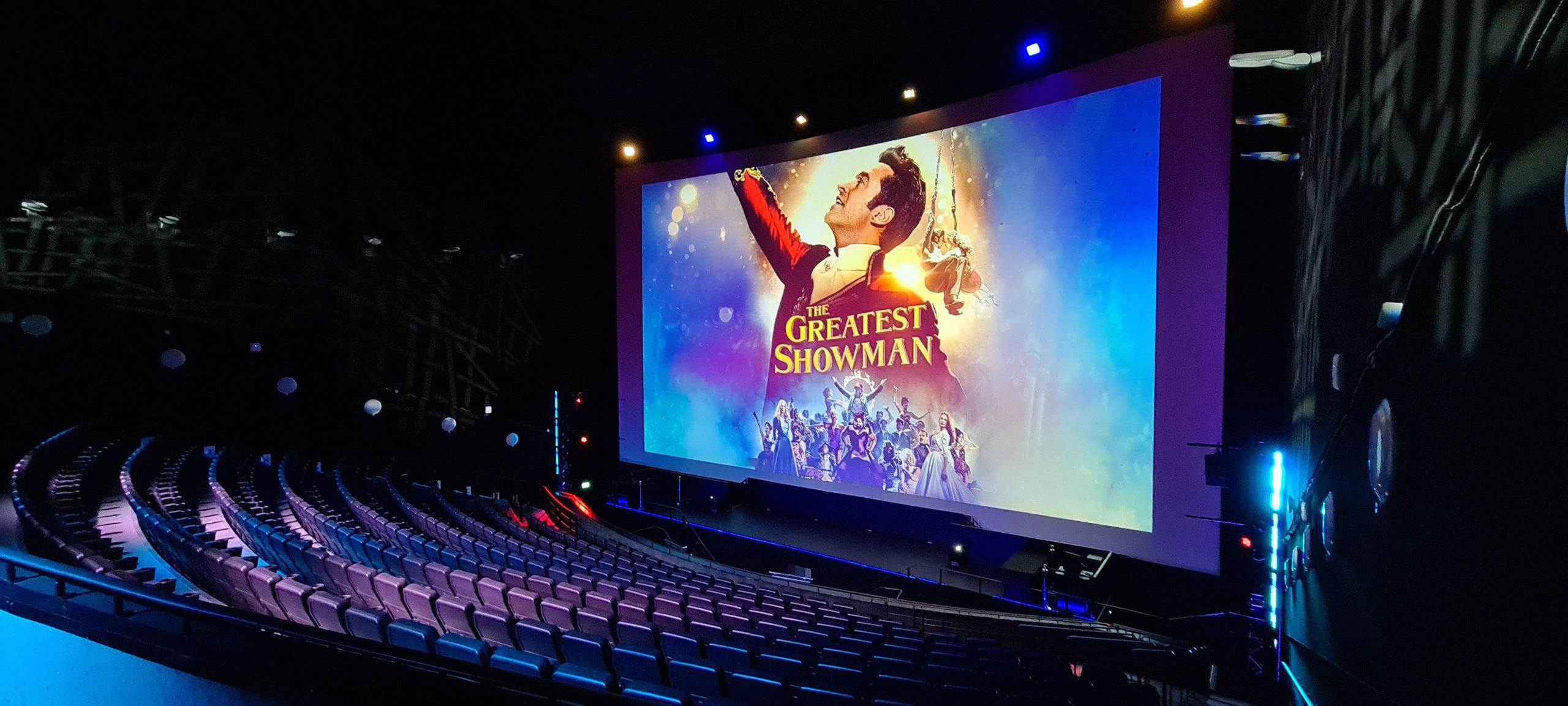 'So why don't we rewrite the stars?'
Orphaned, penniless, but ambitious -and with a mind crammed with imagination and fresh ideas, the American entertainer, Phineas Taylor Barnum (Hugh Jackman), will always be remembered as the Man with the gift to blur the line between reality and fiction. Thirsty for innovation and hungry for success, the son of a tailor manages to open a wax museum; however, he soon shifts focus to the unique and the peculiar, introducing extraordinary, never-seen-before, live acts on the circus stage. Now, some people call Barnum's rich collection of oddities, an outright freakshow, but when Phineas, obsessed for cheers and respectability, gambles everything on the opera singer, Jenny Lind (Rebecca Ferguson), to appeal to a high-brow audience, he will lose sight of the most crucial aspect of his life, his family. Will Barnum, the greatest showman, risk it all to be accepted?
'I wish for happiness like this forever', you after five wines, probably
Tickets are priced at £33.95 (plus fees) and you'll get more than just a screening!
The Greatest Showman on a very big screen
Hosted in our giant screen Auditorium – previously the region's biggest and best IMAX – our host Tony Elvin, from film geeks The Wine and Events Company, will be providing entertainment and movie trivia throughout. For example, did you know Zendaya did all her own trapeze stunts? We definitely won't be trying that on the night!
Along with all of this, the film will be paused at intervals so you can enjoy five themed wines.
Our movie and cocktail events are not to be missed!
Check out one of our last ones of the eighties classic Dirty Dancing below. Guests had the time of their lives with a live band, themed cocktails, and movie trivia with host Tony Elvin.
Getting to Millennium Point
Millennium Point is in the Eastside of Birmingham City Centre just 5 minutes' walk from Moor Street and 15 minutes' walk from Grand Central and the tram. There is also limited parking on-site which means we're easy to get to regardless of how you travel. For more information, please click here.