We've put our staff's wellbeing first by completing the Thrive at Work, Workplace Wellbeing Foundation Award.
Receiving the accreditation shows that we are committed to improving health and wellbeing of team members by successfully completing the fundamentals of the award.
What is Thrive at Work?
Thrive at Work is a workplace wellbeing award programme that is helping workplaces around the Midlands to focus on health and wellbeing at work. Employers that gain accreditation to Thrive at Work, are recognised as being committed to excellence in employee mental health and wellbeing. The Thrive at Work is a standard of good practice and a quality mark of health and wellbeing in work.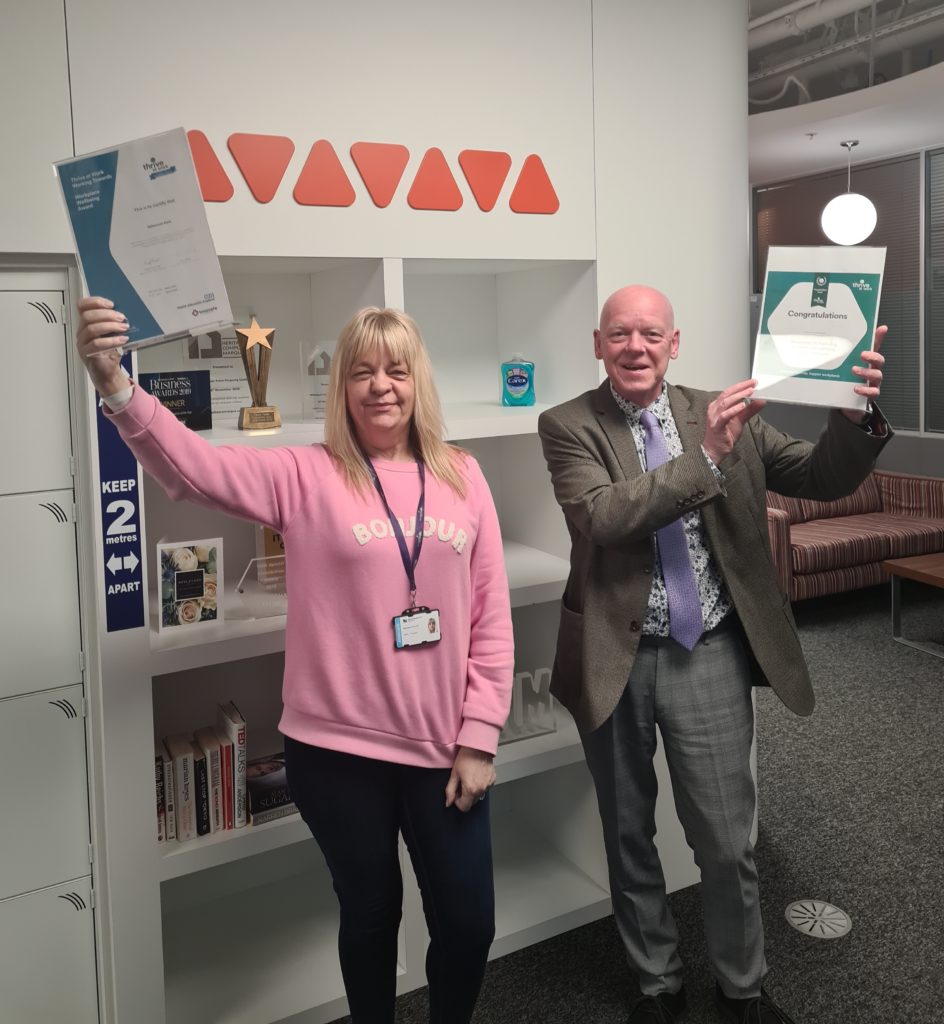 Only the beginning
Our organisation will continue to build on the wellbeing of staff. The Thrive team are already working on the bronze accreditation, with aims to have it completed in July.
Vanessa Currie, Head of People, Learning, and Development said 'I'm proud we have completed the foundation level of the West Midlands Combined Authority 'Thrive at Work' programme and received accreditation for our work.
'We will continue to focus on the health and wellbeing of all our team. It is really positive to see that everyone is taking part in our health and wellbeing initiatives and making use of the variety of health benefits that we offer.'
Along with the accreditation, Millennium Point will soon also be found on the Accredited Employers webpage on the West Midlands Combined Authority website.  Gaining accreditation to Thrive at Work makes you part of a network of employers committed to excellence in employee mental health and wellbeing.
Keep up to date with Millennium Point
At our multi-award-winning landmark building, there is always something going on! Keep up to date with our latest news in our blog section here.
---
Find more interesting content from Millennium Point over at our news section, or follow us for daily updates on Facebook, Twitter, Instagram and LinkedIn with @MillenniumPoint. Millennium Point is a landmark public building and multi-award-winning events venue in the Eastside of Birmingham City centre. Profits from our commercial activity are invested by the Millennium Point Charitable Trust into projects, events and initiatives which support the growth of science, technology, engineering and maths (STEM) and education in the West Midlands.