Trolls: World Tour (2020) Family Screening at Millennium Point
Published 02/07/2020
3 minutes Read
Treat the family to a (safe and socially distant) screening of Dreamworks' Trolls: World Tour (2020) in our giant screen auditorium (formerly the IMAX cinema), this summer.
There are two dates to choose from, Monday 27th July at 2:30 pm or Saturday 1st August at 11 am. Screenings will take place at Millennium Point in our Auditorium (formerly the IMAX).
Released to universal success online, this is your chance to see this year's hit family film, Trolls World Tour, for the first time on one of Birmingham's biggest screens.
What's it about?

(Video Credit: Peacock Kids by DreamWorksTV)
Trolls: World Tour follows Trolls Poppy and Branch who discover that they are but one of six different Troll tribes scattered over six different lands devoted to six different kinds of music: Funk, Country, Techno, Classical, Pop and Rock.
Poppy and Branch, along with their friends, set out to visit all the other lands to unify the Trolls in harmony against Queen Barb, who's looking to upstage them all and make Rock reign supreme.
When is it?
Choose either:
Monday 27th July| 2:30 pm (Doors open at for 1.45 pm prompt 2.30 pm – no trailers)
Saturday 1st August | 11:00 am (Doors open at 10.15 for 11.00 prompt – no trailers)
Where to book your tickets.
Tickets are available for purchase through Eventbrite at £7.50 per person (plus booking fee). They are only available to purchase in bundles of two, three or four. Ticket price includes a Capri Sun and 140g bag of Haribos sweets for each child attending (vegetarian alternative also available).
Visit our Trolls: World Tour page.
Wait, but is it safe?
Yes. We have taken steps to ensure the screenings are safe, clean and compliant with the latest government guidelines. This includes reduced capacity and assigned seats in our 354-seat Auditorium to ensure social distancing; rigorous and regular deep cleaning before and after each screening; fully trained staff who will be wearing PPE at all times; and a contact-free experience.
Read more about social distancing and safety measures.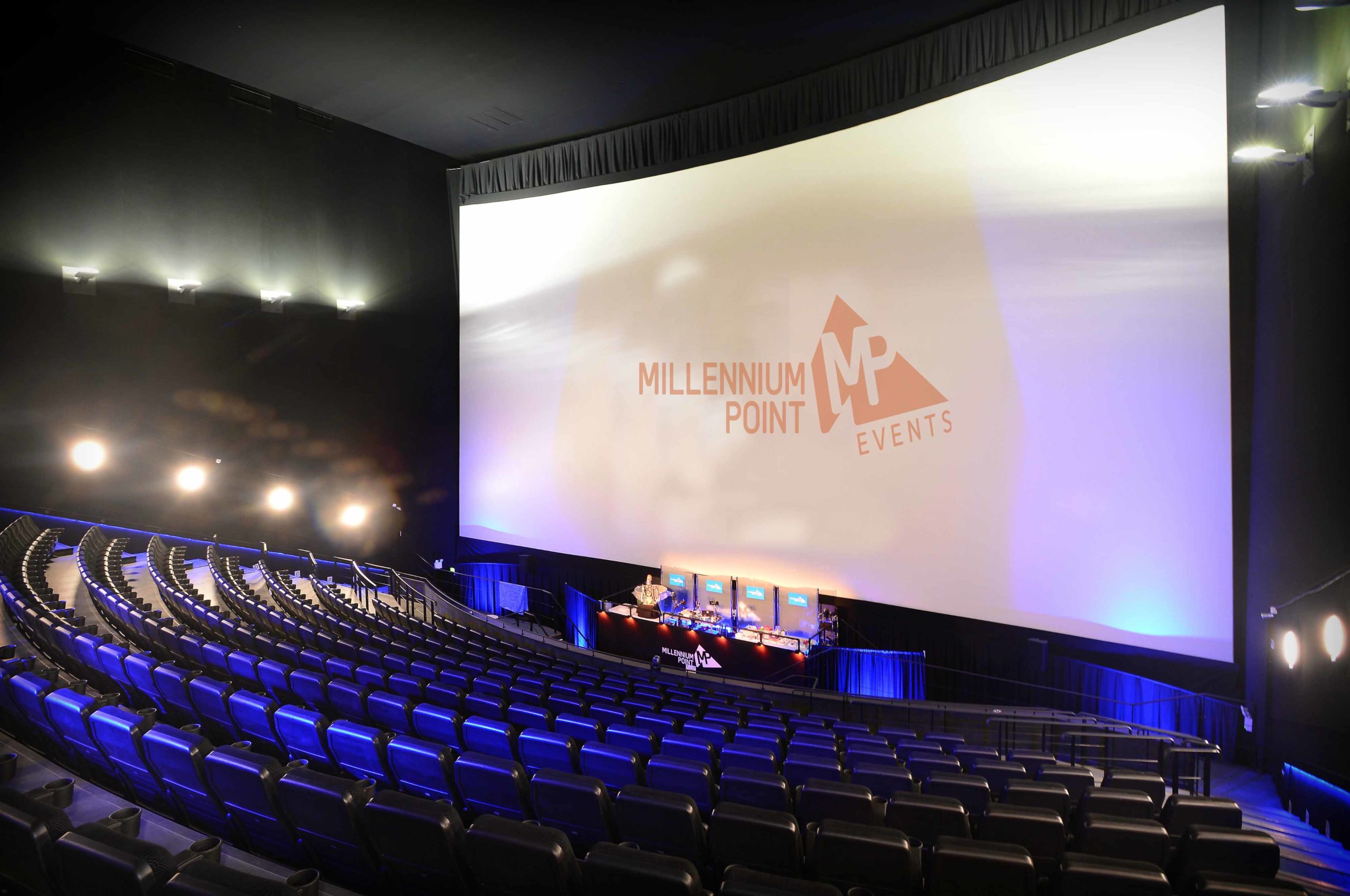 Cheap family fun
These limited run screenings are a perfect summer activity to entertain the kids and give you a low-cost and safe family activity in Birmingham city centre. For directions on how to get to us please visit this page. Don't miss out on booking your ticket today.
Visit our Trolls: World Tour page.
---
Find more interesting content from Millennium Point over at our news section, or follow us for daily updates on Facebook, Twitter, Instagram and LinkedIn with @MillenniumPoint.
Millennium Point is a landmark public building and multi-award-winning events venue in the Eastside of Birmingham City centre. Profits from our commercial activity are invested by the Millennium Point Charitable Trust into projects, events and initiatives which support the growth of science, technology, engineering and maths (STEM) and education in the West Midlands.