Applications for our charitable Trust STEM Grants programme are now open!
Our grants are available from £1,000 to £20,000 to individual applicants to support science, technology, engineering & maths (STEM) education in Birmingham and the wider region. Applications close at 5pm on Friday 8th December 2023, meaning you have got just under a month to apply. You can apply here.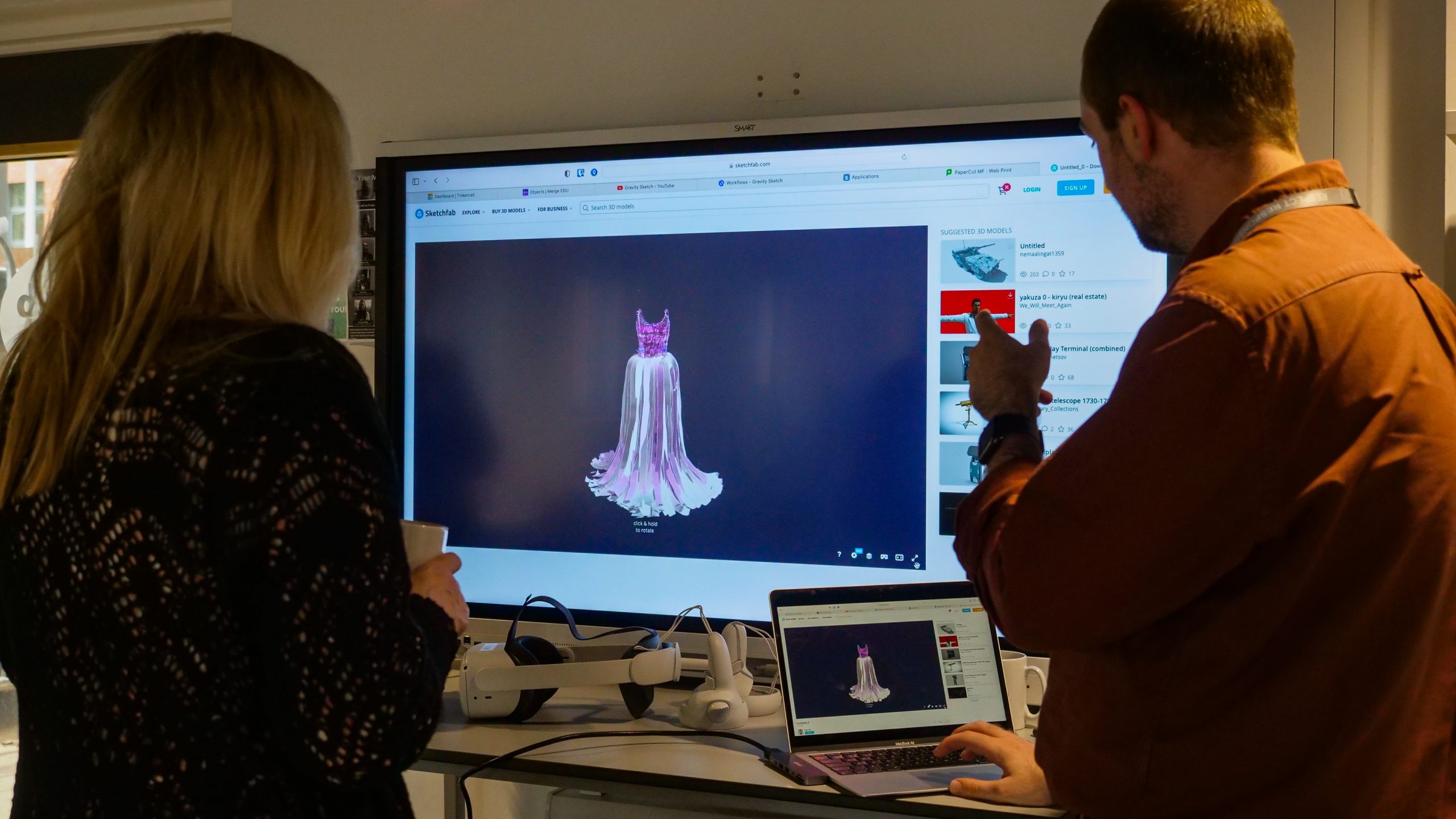 We want everyone to have the best chance of success. That's why we have put some useful tips below.
A good plan is half the work done
To get started, complete the form that can be easily downloaded from our website. Have a read through all the sections and start to complete them in as much detail as you can as this will help us when our team begin to shortlist applications.
Clearly plan what the aims of the project and how those aims will be achieved. Don't forget to include details on how the success of the project will be measured. This is where using 'SMART' objectives will be useful.
Be specific
How can it be measured?
Is your goal attainable?
Is your project relevant?
Can you achieve your project in the timeframe?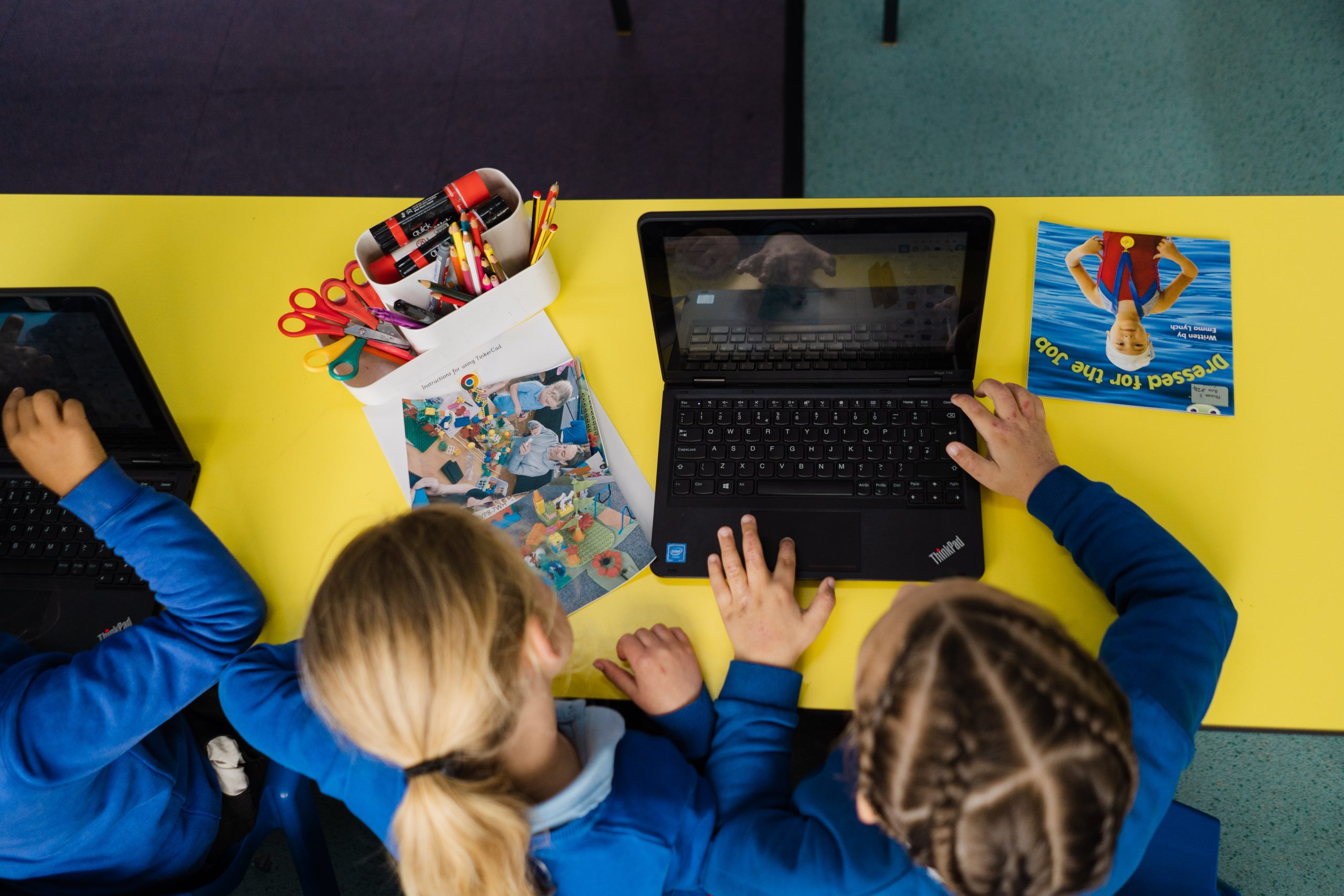 Make sure your application is detailed with what activities will take place, when, and where they will be carries out will also help chances of being successful. Have a look through your budget plan and ensure it contained the correct pricing and quantities for everything you need to achieve your project.
When talking about your project look at the link between the project and the selected category choice. Make sure the connection is clear to show why you're doing the project and how it will benefit your chosen group. Also plan about the duration of the project, will it be throughout the year, or could the project be done in a day? Can the project be repeated with the resources bought, or is it a one-off project?
For extra help the guidance and FAQ pages will help you with your application, you can always contact our friendly Trust team too STEMgrants@millenniumpoint.org.uk.
Submitting your application or grants
Have a read through your final application, ensure that it's clear, precise and explains all about the exciting project you have planned.
After you have decided you're happy with your application, submit it to us by email – STEMgrants@millenniumpoint.org.uk. Make sure you send it in before the 5pm on 8th December 2023.
What happens next?
Once it's sent over, out fantastic Trust team will send you an email acknowledging receipt, you won't hear from us again until a decision has been made. All applications will be read through by the Grants team and then moderated by a separate panel. It will finally be presented to our Trustees who will make the final decision on the successful applicants. At this stage you don't have to do anything but wait for the good news!
Our grants help make STEM happen!
Over the past five years, the Millennium Point Charitable Trust has awarded over £2 million to charities, not-for-profits, community groups and schools to further STEM education. Millennium Point Charitable Trust has previously seen the rewarding outcome of past projects such as designing the perfect community at Lyng Primary School and Sandwell College going 3D.
Last year Millennium Point Trust saw 100 applications from not-for-profit organisations in aim of receiving a share of the grant money.
At Millennium Point, giving back to the community is massively important to us, which is why we have our Millennium Point Charitable Trust where we invest funding to help further STEM education in the West Midlands. 
This blog will explore how we've helped people and schools around the West Midlands gain better STEM opportunities. 
Millennium Point's charitable mission
Our mission is to advance education for public benefit. We have a special emphasis on, but not limited to, the industrial and technological processes that have not only shaped the modern world but will also play a pivotal role in shaping the future.
Flagship initiatives 
We have three exciting flagship initiatives built for improving educational opportunities. These include:
Grant funding 
This provides funding for not-for-profit organisations, schools and colleges across the West Midlands Combined Authority area. Applicants can apply for up to £20,000 to fund a STEM-related project, as long as it meets eligibility requirements. Their idea will also need to showcase the measurable impact it will have on STEM education and/or a STEM career choice.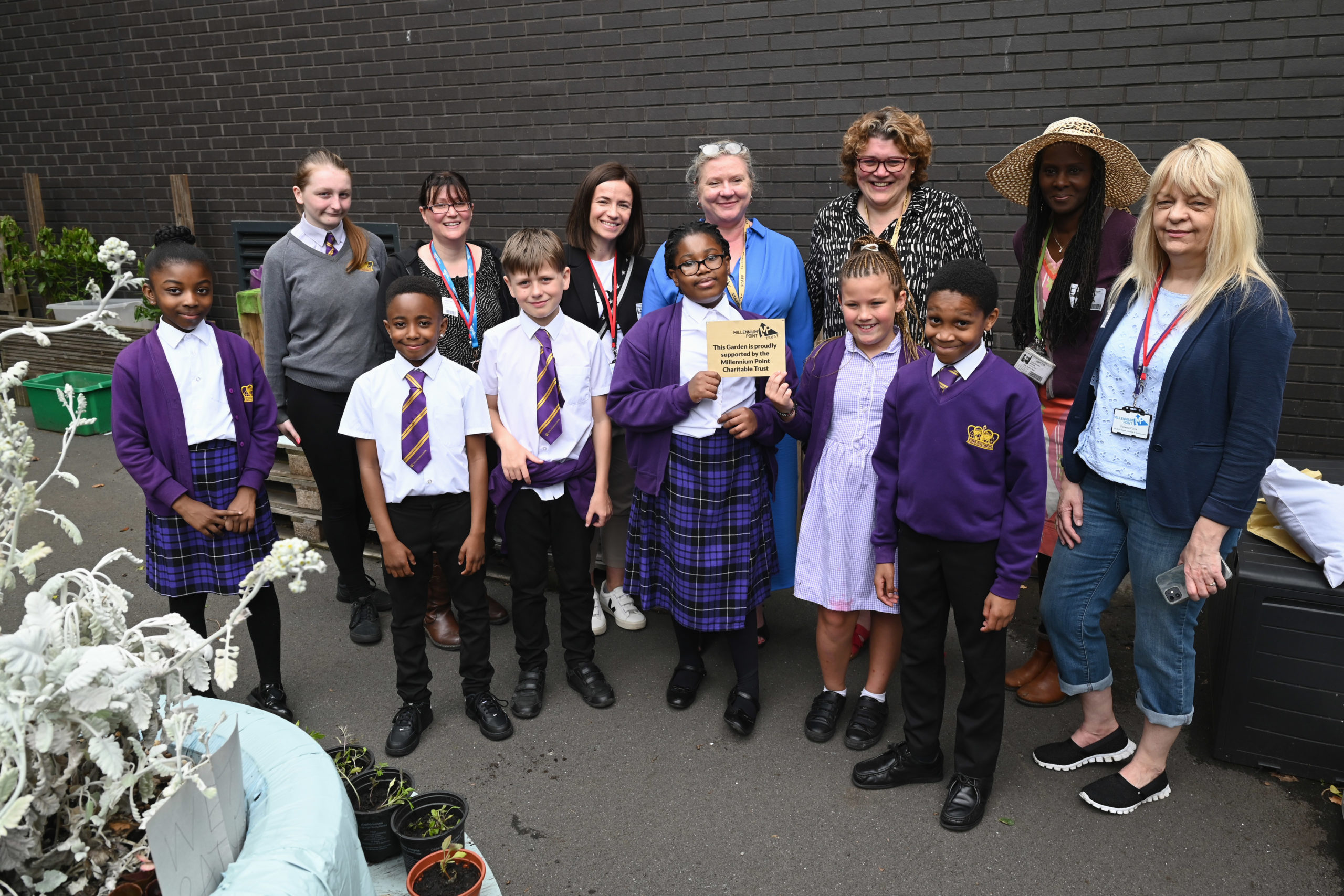 We have awarded over £2,100,706 to charities, not-for-profit (NFPO's) organisations, community groups and schools over the last 5 years. 
To learn more about how our grant funding works, take a look at our page.  
The scholarship programme
We've partnered with Birmingham City University to provide a fully funded undergraduate degree at their Faculty of Computing, Engineering and The Built Environment.
Applications are currently closed for 2023, but you can keep an eye out for next year's applications opening here.
The STEM Roundtable 
The STEM Roundtable brings together leaders from STEM industries, primary and secondary schools, further education, higher education and NFPO's in STEM sectors. 
The Roundtable aims to:
Provide a platform for support and communication, helping to share ideas and collaborate on STEM projects

Shape the future of STEM learning 

Reverse current negative trends in STEM

Increase home-grown STEM talent 
Key objectives 
We have a few key objectives we're aiming to meet, as we support others in their STEM journey. These goals include:
Addressing the STEM skills gap through education and re-education of STEM skills

Encouraging traditionally marginalised groups (girls, women, BAME and LGBTQ+) to go after roles in STEM 

Provide support for the growth of STEM skills and careers within education

Help support the growth of activities and events that promote STEM skills and careers 

Raise the profile of STEM skills and careers  
Case studies 
Over the years we've supported many schools and organisations in the West Midlands, as well as those looking to pursue a career in STEM. So here are a few examples of people and organisations we've helped.
St Edmund's Campion RC School
We've worked with St Edmund's Campion RC School to create a STEM club that provides chances for children to explore topics that aren't in the curriculum and work on large-scale projects.
This has been introduced, due to the school having a high level of disadvantaged students and many of them feeling as though an academic future and/or STEM career is out of their reach.
The school received the grant as it was important that their afterschool program delivered excellent quality lessons and gave children the opportunity to learn about STEM subjects just like other children do. 
You can learn more about how we helped the school on our website.
Aston Villa Foundation – STEM Stars
The Aston Villa Foundation's mission is to work together to enrich lives, which is why they deliver Aston Villa Football Club's community and social responsibility work.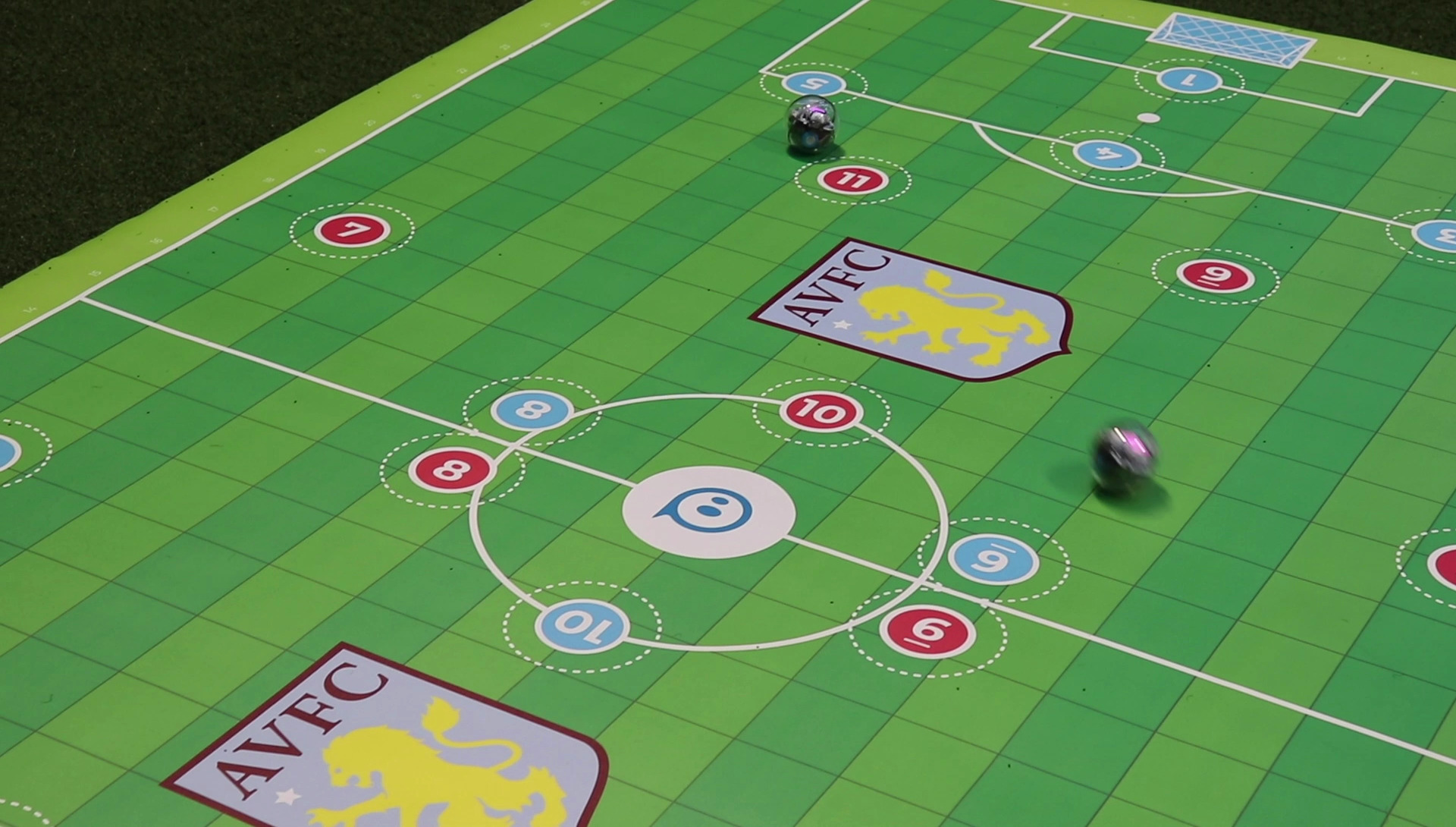 STEM Stars developed a new STEM programme for six schools within a three-mile radius of Villa Park. The grant funding will purchase a Sphero robot package (this includes robots and a small pitch) which will use football to get children engaged in coding. 
Due to the area around Villa Park being highly deprived in terms of income and education, it was important that the grant went to something helping to give children better opportunities within the STEM industry, in this case focusing on coding. 
You can learn more about STEM Stars here.
Safa Bibi secures scholarship glory  
Last year our winner, Safa Bibi, used the scholarship to undertake a degree in computer science at Birmingham City University. 
Safa is the ninth winner of the scholarship, meaning we've already funded eight fantastic winners in their STEM career.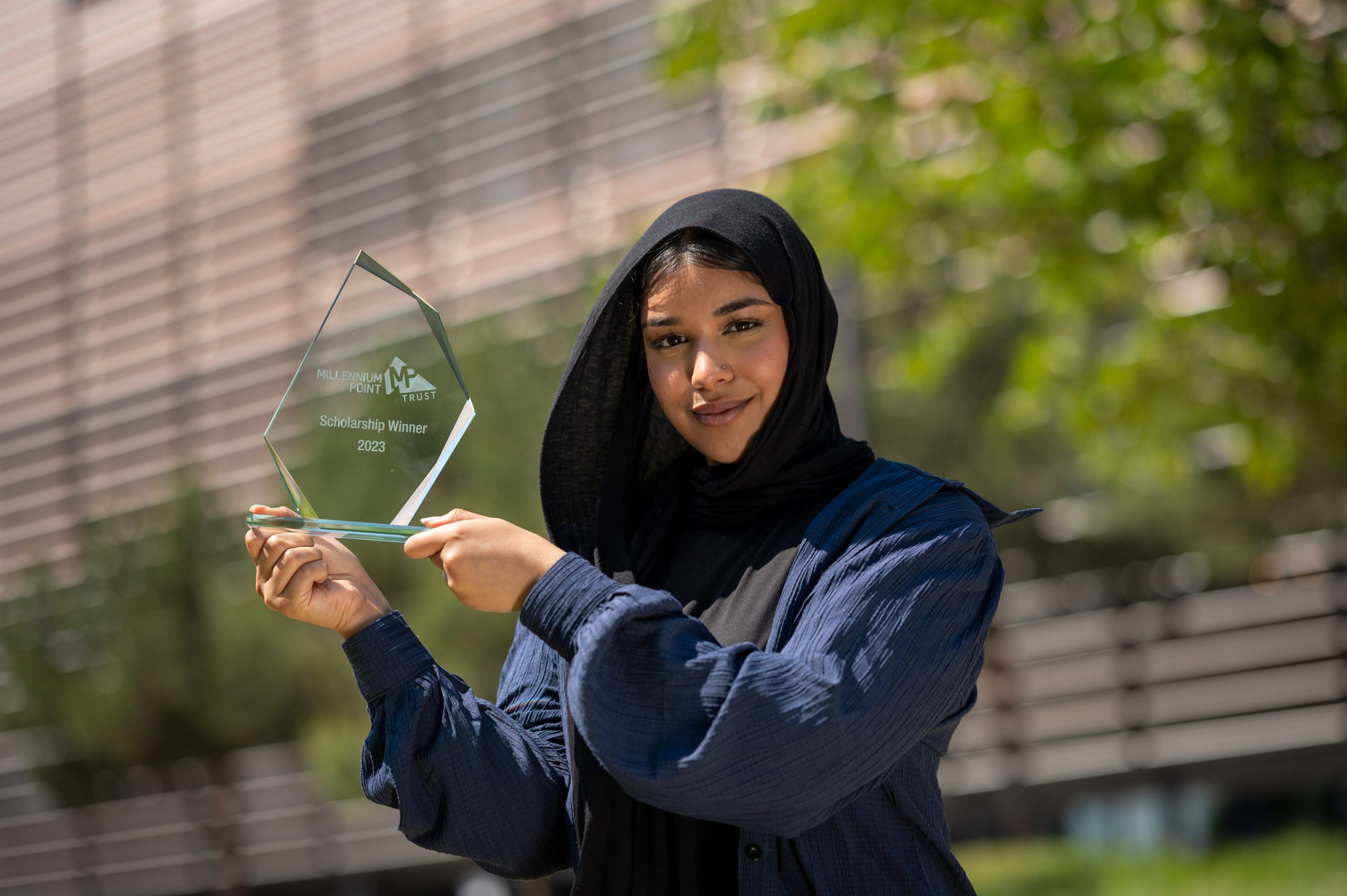 If you're interested in learning more about how the scholarship works and how you can apply, take a look at our scholarship page. 
We've been giving back to the community for the past 20 years and would love for you to get involved. If you're interested, get in touch with us today!
Background
Lyng Primary School's vision is to provide a nurturing, happy, and safe environment. Surrounded by caring adults, pupils are provided with opportunities to become the best they can be. The school strive to ensure that every pupil leaves feeling confident, self-motivated, and independent so that they are ready for the next stage in their lives.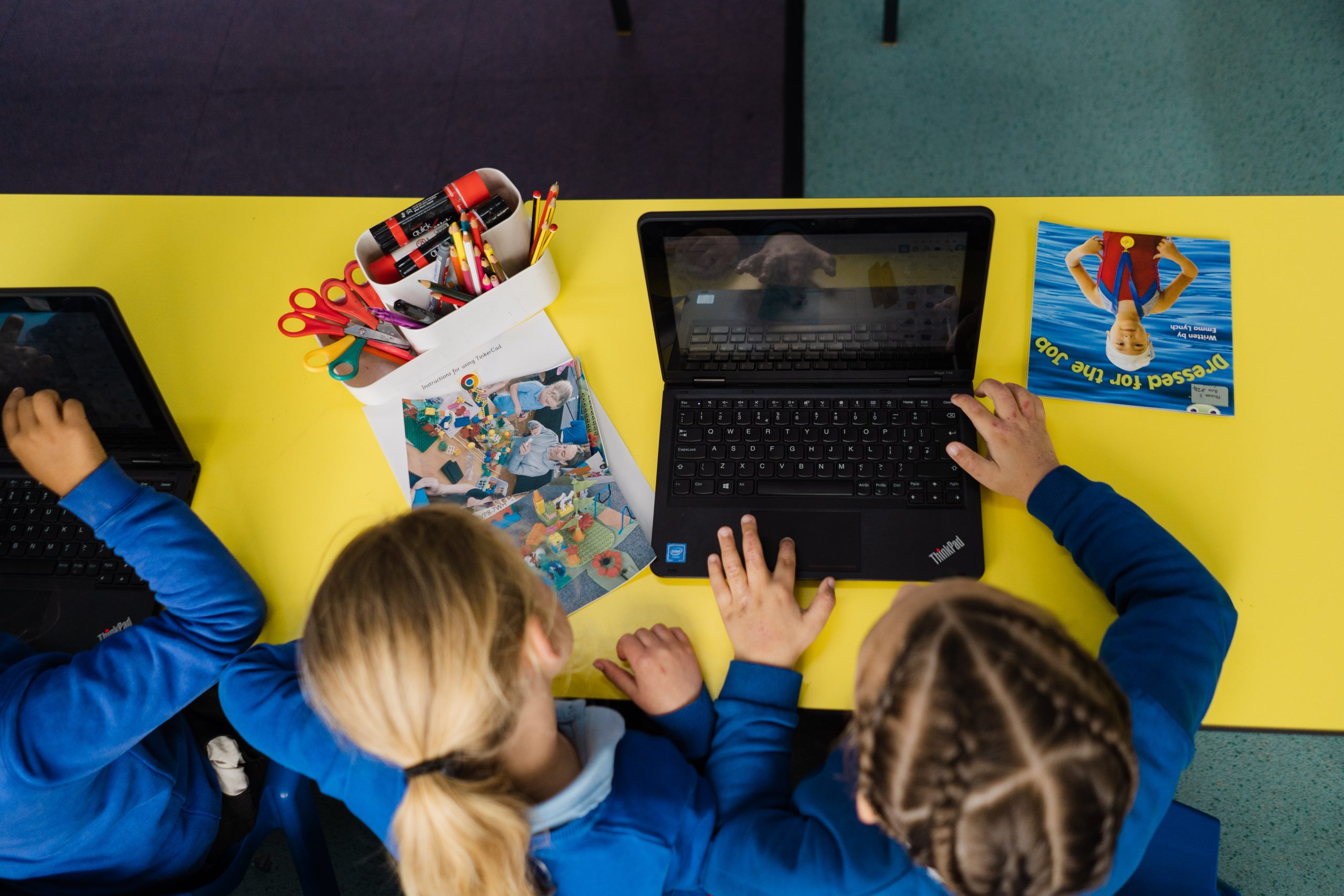 Aim of the project
Lyng Primary School's aim was to engage all pupils in STEM by encouraging them to become 'Lyng Architects'. They were given a design brief asking them to design and build their perfect Lyng community. The brief included a strong enthesis on being eco-friendly, promoting rewilding, and sustainability. The pupils responded with innovative designs for the community.
The designs and creations were achieved by using CAD software. The work was then 3D-printed to display in the school foyer alongside handmade examples. The project was also supported by parents who came in to help their children build their designs.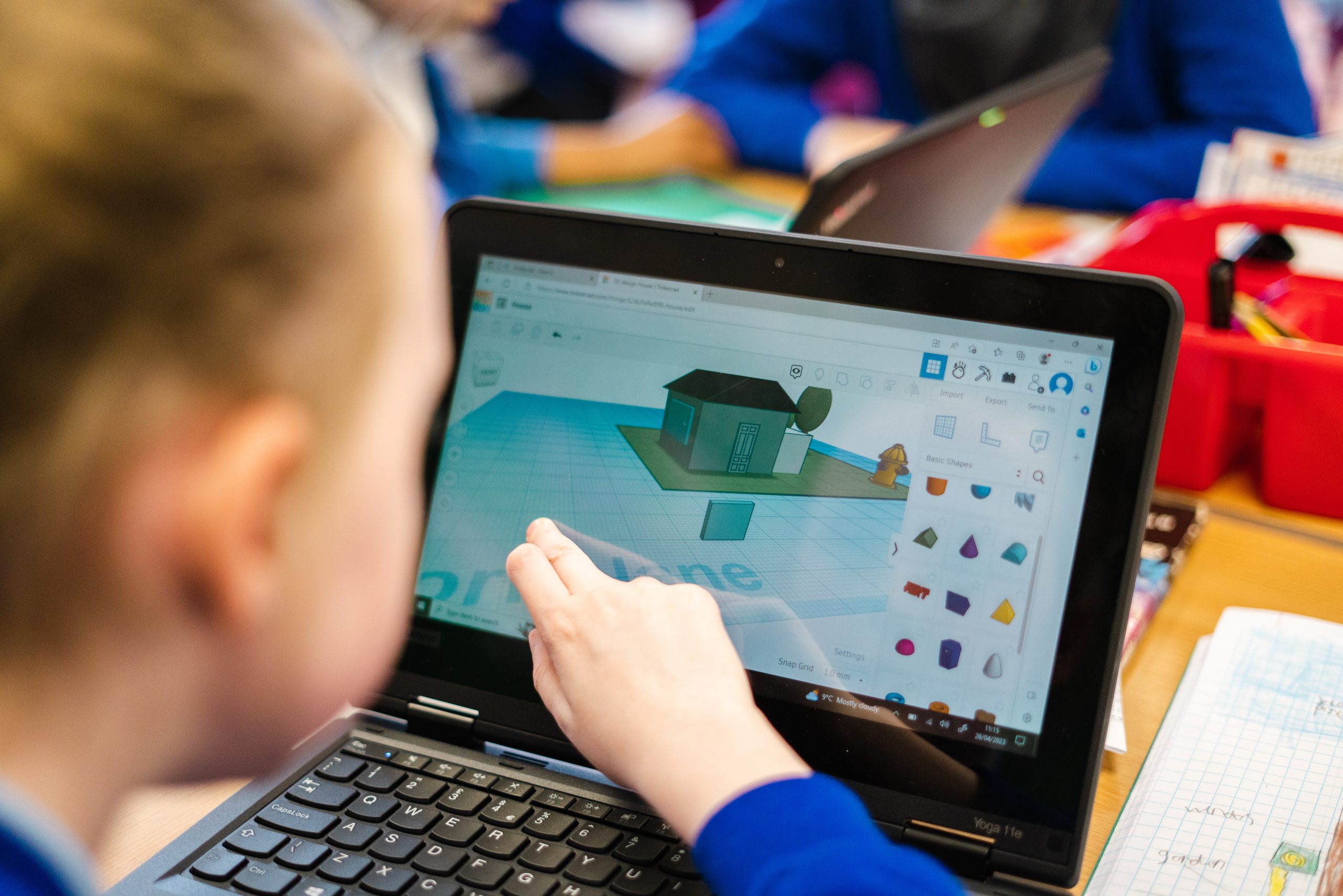 The Millennium Point Trust Grant provided the grant that allowed the school to purchase 3D printers, laptops and resources to make the project happen.
What impact has it made?
Over 500 students benefited from the Millennium Point Trust Grant. It has provided staff with amazing opportunities to plan and deliver an exciting STEM project for their class. Over 95% of students never have had the opportunity to use 3D printers or CAD software before. The grant allowed them to learn about career options that may not have been accessible to them prior.
Parents who got involved in the project had high praises for the project, one parent said 'kids get more fun by seeing their parents working with them inside school, sitting with them together'. Another said 'it was nice to be invited into school and involved with my child's afternoon, I thoroughly enjoyed it! Thank you.'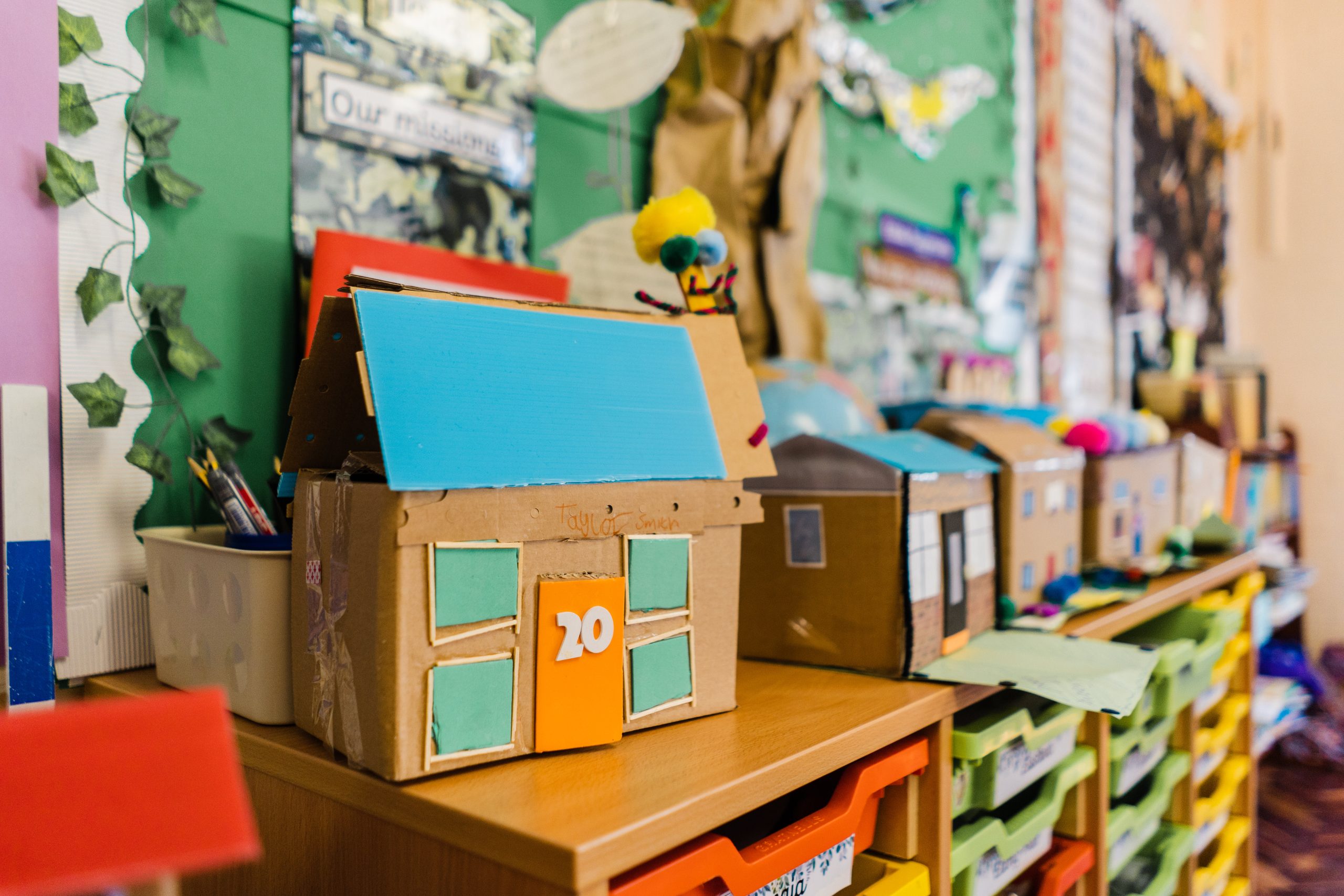 Governors were also invited to the 'Inspire' afternoons, one comment received mentioned 'I really enjoyed the afternoon, it's always great to come in and get involved with what they are working on. I thought the project was brilliant and the children had so many great ideas, I think there might be some budding engineers amongst them and clearly some pupils are cut out to be supervisors! It was great to see them all working together and making their ideas come to life. Really great event, would love to see more of these.'
Get involved with Millennium Point Trust
Our multi-award-winning charitable trust invests more than £3m each year towards furthering STEM education within the West Midlands.
Over the years we have provided funding to Scholarships, Grants, and projects that benefit the region. Find out more about our Trust and see how you can get involved here.
Background
Sandwell College is the largest provider of 16-19 year old study programmes in the West Midlands. Their mission is to ensure that every young person has the opportunity to reach their full potential, achieving a successful career in their chosen field.
Aim of the project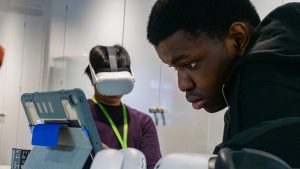 The aim of the project was to set up a 3D Immersive Learning Lab, introducing exciting, engaging and innovative STEM-related learning projects across the colleges curriculum, using emerging technologies such as virtual reality programming.
A series of workshops will be run to inspire students to become more engaged in STEM, promoting careers through virtual reality workplace tours, connecting with those who previously might not of seen STEM careers.
What impact has it made?
The project has begun with great success, giving students a fantastic insight into 3D modelling and virtual reality activities around STEM.
The college has partnered with Cadbury College in Kings Norton to use some of their facilities to host the equipment for students.
Through the use of iPads and VR, the students have taken part in a number of exciting activities to enhance their STEM learning. These include entering new worlds and visualising scientific concepts and diagrams, such as life-sized DNA structures.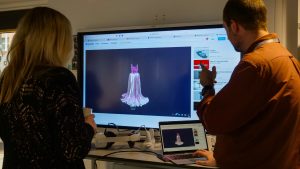 They have also tested out Augmented Reality Cubes, which combined with a VR headset allows the students to hold the cube and they visualise holographic 3D models (such as engines, the human brain and CAD drawings) in the palm of their hands. As they rotate these around they can view them from all angles.
Moving forward the college are looking to attract more students to study STEM courses, using the equipment to engage them in a fun and effective way.
Get involved with Millennium Point Trust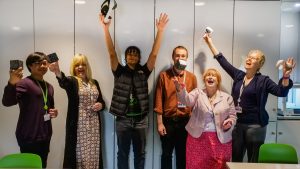 Our multi-award-winning charitable trust invests more than £3m each year towards furthering STEM education within the West Midlands.
Over the years we have provided funding to Scholarships, Grants, and projects that benefit the region. Find out more about our Trust and see how you can get involved here.
Building on the success of last year's SciSPORT event, which saw 1,000 visitors visit Millennium Point. We are excited to announce our next event in our SciSERIES, SciMED!
Last year we welcomed students from 28 schools across the region to participate in a range of thrilling activities, workshops, and talks delivered by organisations and personalities from the world of science and sport.
To get an idea what's in store, watch below how the SciSPORT went –
This event is open to upper primary (years 5 & 6) and lower secondary (years 7 & 8) school students. To confirm your place, email our friendly Trust team scimedshowcaseevent@millenniumpoint.org.uk.
SciMED – showcasing the importance of STEM in the medical industry
The SciMED event that takes place Monday 10th July, seeks to inspire the next generation of STEM students with all things 'medical' – from the traditional careers such as doctors, veterinary, and dentistry, through to wider STEM related sectors such as psychology, health, wellbeing, and pharmaceuticals, whilst showcasing technology and engineering advances in all associated sectors.
Students will be able to explore:
– Interactive workshops
– Sports and fitness
– Medical activities
The day also includes visits to the award winning ThinkTank Science Museum!
Sign up to book your school's place today and discover all things STEM and Medical.
Get your company involved
There is still time to get involved with SciMED with your team. Promote your company and showcase your innovations to young people from schools across the region. With lots of exciting exhibitions already joining us, now is the time to book your place to ensure you get the chance to connect with the future of your industry.
This is just one of the ways we're supporting STEM in the region
Our multi-award-winning charitable trust invests more than £3m each year towards furthering STEM education within the West Midlands.
Over the years we have provided funding to Scholarships, Grants and projects that benefit the region. Find out more about our Trust in our brochure here.
Exhibitions are a great way to show off your products or skills, while being able to network and meet new potential clients. They're also a great way to reach new audiences and boost sales.
Due to this we've put together a few tips to help you plan your next event.
How to plan an exhibition 
Art exhibitions are successful when planned carefully. This includes creating a visual plan and focusing on your marketing. When planning an exhibition you should consider:
How you can boost your profile to increase exhibition attendees.

The theme of your exhibition.

The location.

Whether you have any sales goals.

How you want to build your brand.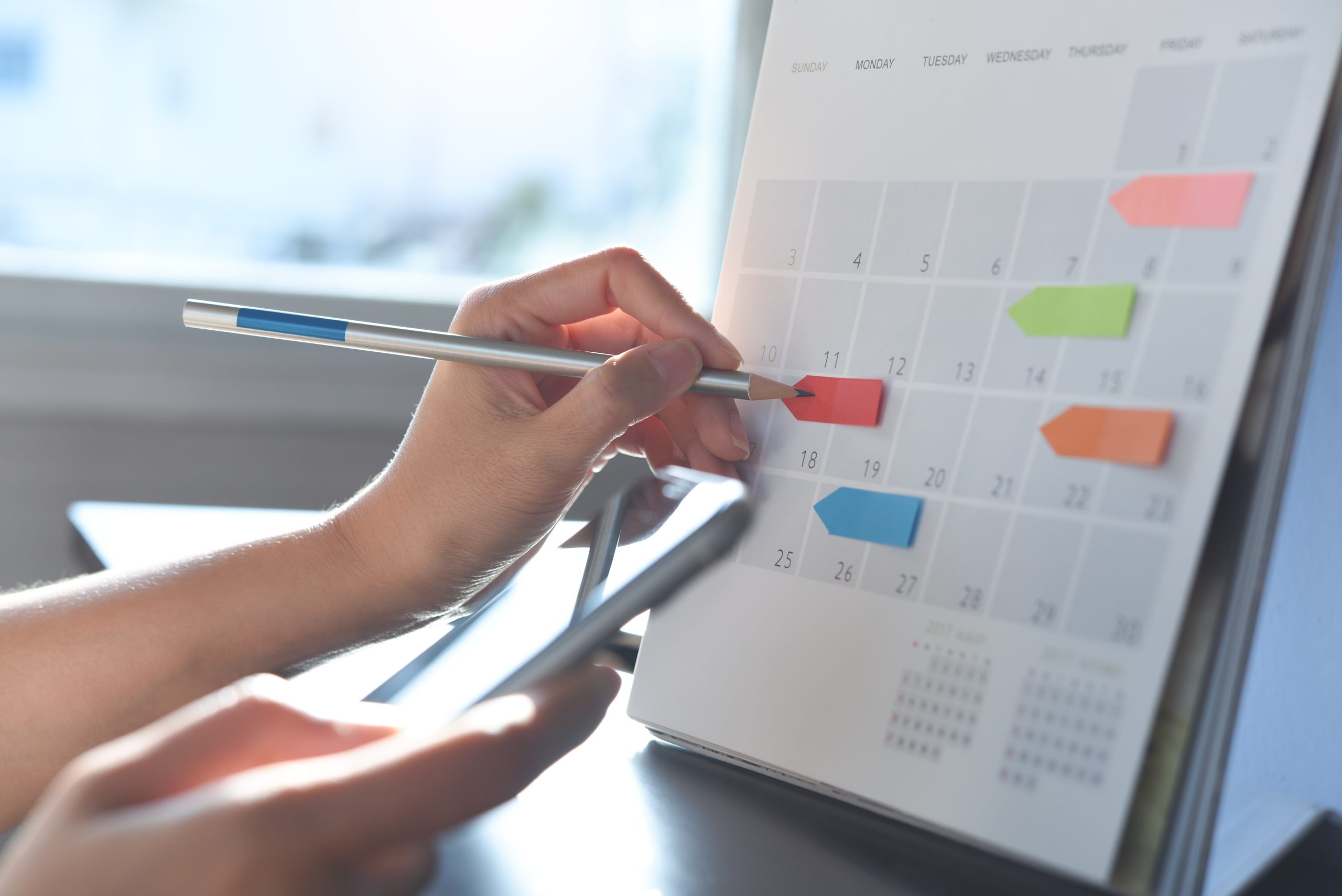 If you're looking to plan a trade show you want to make sure you fully promote your unique selling point (USP). When planning your show you want to think about:
Creating measurable goals.

Whether any competitors are attending.

Create a visual concept for your exhibition/stand.

What products you want to promote.

Whether your staff understand the products they're promoting.

Are you offering any incentives?
Other things to consider include:
The venue 
Your venue determines the number of guests and exhibitors you can have at your event. You also want to make sure you choose a venue that reinforces the image you want to portray. 
Marketing
When planning an exhibition you need to consider how much money and effort you will need to put toward marketing. This will include marketing to exhibitors and attendees to persuade them on why they should attend/take part. 
Are you going to include any special guests?
Guest speakers are great for conducting seminars or talks . This can provide great talking points throughout the exhibition helping to boost networking and increase your clientele list.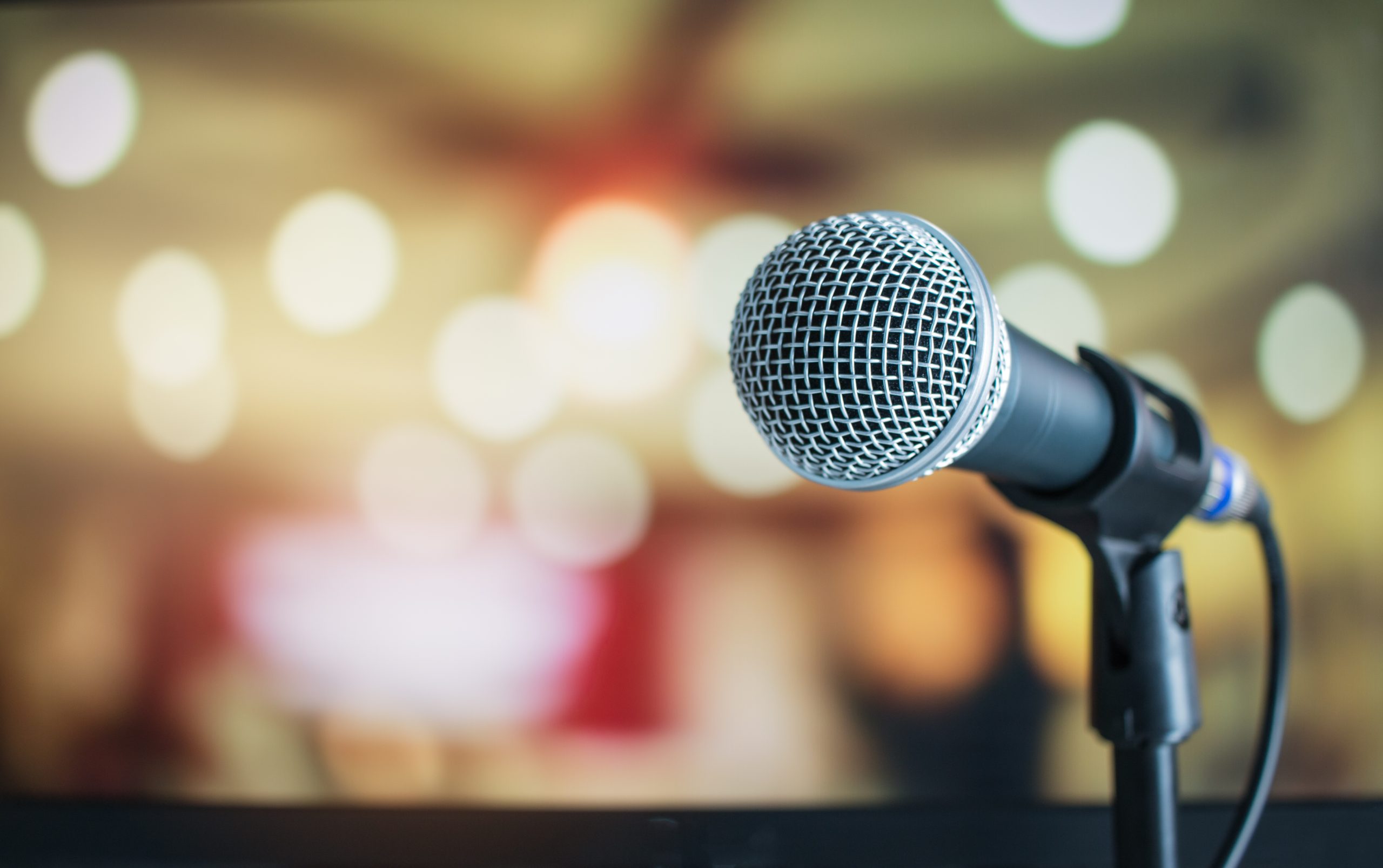 How are attendees going to get there?
When looking for a venue it's important that you book somewhere that has easy access, transport links and parking. This will help increase attendee numbers as they're more likely to attend if they can get there easily. 
Why host an exhibition in Birmingham? 
There are many benefits to hosting an exhibition in Birmingham, such as it having great access to transport links. There are many bus and train routes, as well as Birmingham airport being a short distance from the city centre for those travelling internationally. 
There's also a wide range of hotel options to choose from to suit all budgets. This is especially useful if you have people travelling long distances.
Furthermore, Birmingham has loads of cultural spots to offer, such as museums and galleries, which is especially great if you're holding an art exhibition as this will further emphasise the event you're holding. 
Another great reason for holding your exhibition in Birmingham is the large number of businesses in the area. This poses great opportunities to increase attendance and further boost networking and future client opportunities.
Why choose Millennium Point to host your exhibition?
Millennium Point is situated right in the city centre of Birmingham near Moor Street and New Street station, as well as having lots of bus routes nearby. Those travelling by plane can also go straight from Birmingham International station to New Street station in just a couple of minutes, making it an ideal location to hold your next exhibition.
Hosting your exhibition at Millennium Point is also a great option as it's close to various hotels like the Clayton Hotel, meaning attendees don't need to travel far before and after the exhibition ends.
Millennium Point is also introducing 6 new spaces located next to the Auditorium that are perfect for training, presentation and exhibition purposes. If you're looking for a space to hold smaller training events or presentations then our Curzon rooms 1-5 are perfect for you. However, if you're looking for a larger space then our Curzon Suite might be a better option for you. 
Get in touch with us today to discover what room is perfect for you.
Background
Wood End Primary School aims to inspire confidence, happy, resilient learners who strive to be the best they can be through an engaging curriculum delivered in an inclusive environment.
They strive for positive partnerships between school, parents and their community and a shared understanding of their aims, being approachable, authentic, and honest.
Aim of the project
The school wanted to purchase Lego Spike Kits, with enough for a whole class  to work in pairs to create and program moving models.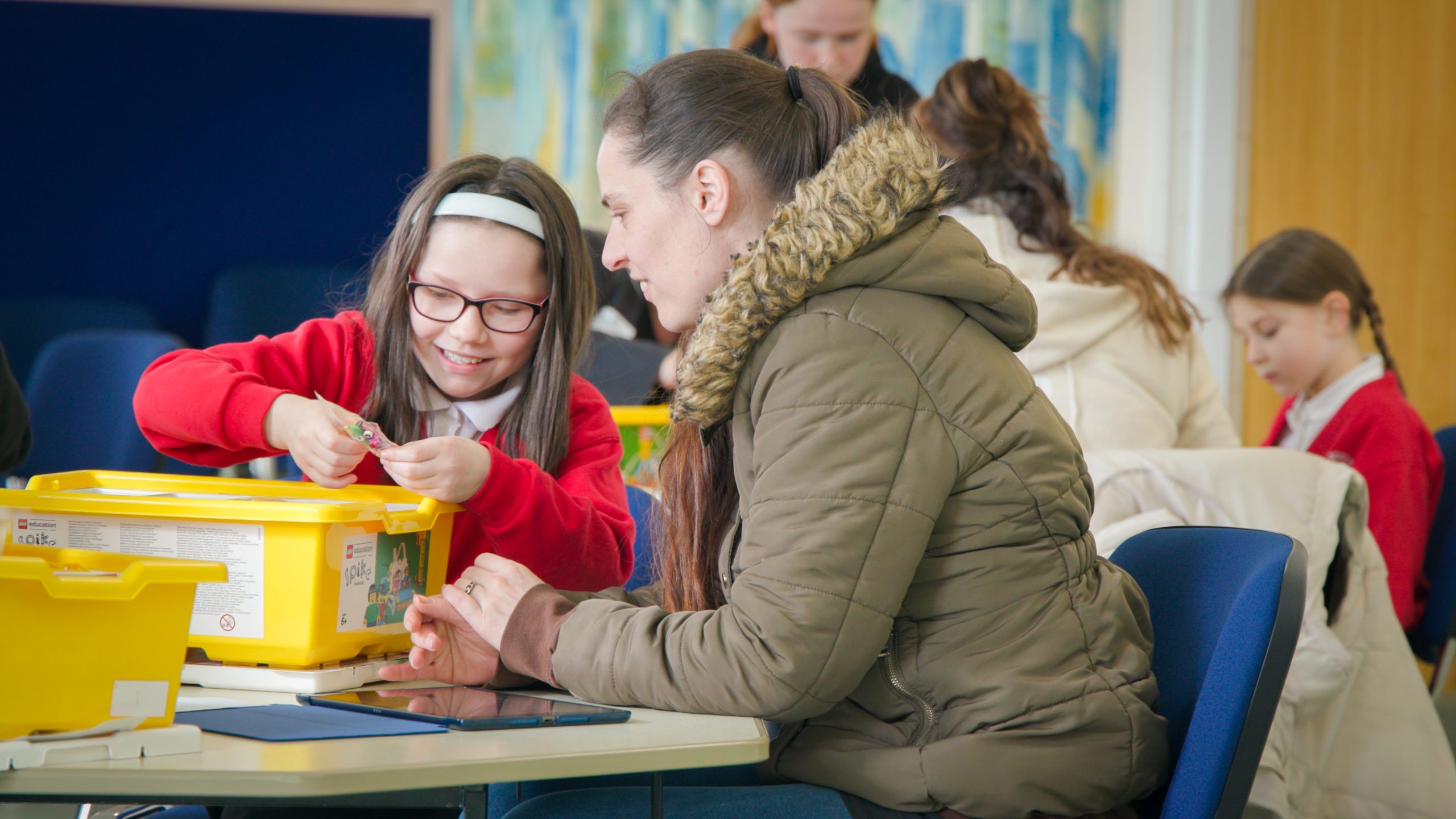 They wanted a project that would help the pupils develop a love of engineering and computing, alongside an appreciation of how these skills are used in the world around them. From this the children would see the impact of STEM and the career options available to them.
What impact has it made?
The club has started with great success. The pupils have already made and controlled various  Lego  structures – such as carousels. The club also has a great intake of female pupils, who are traditionally underrepresented in the field, and are interested in learning how to code.
On some sessions, the school branched out invites to the pupils' parents to join in.
One parent from the session said 'STEM's important to children's education because it gives them a big scope of careers when they're older'.
Their first project was how to program a space rover to move and detect an object. At the beginning, the pupils will explore the purpose of a rover looking at real life examples of Mars rover and the engineers who have created them. They then went on to build and control a rover including a motion and tilt sensor and programmed the model using coding and debugging.
After the initial project, the pupils will launch the design and make competition on how to find solutions to solve 'real life' problems. Along with parent workshops, they will also invite people from the industry to talk about their STEM career choice and have Q&A sessions with the pupils. Parents will also be invited to judge the winner of the competition.
Get involved with Millennium Point Trust
Our multi-award-winning charitable trust invests more than £3m each year towards furthering STEM education within the West Midlands.
Over the years we have provided funding to Scholarships, Grants, and projects that benefit the region. Find out more about our Trust and see how you can get involved here.
Hall Green School is a secondary school located in Birmingham, with a track record of high standards and inclusivity for pupils of all backgrounds and abilities.
The challenge
The school's budget had  become stretched with increasingly less money available for significant investment in equipment. They realised that, even with a money-saving plan, only basic equipment could be purchased which risked leaving their pupils uninspired.
Hall Green wanted to use the Millennium Point Trust Grant to fund their STEM week. Their aim was to inspire young people to learn about STEM careers such as engineering, science and other jobs that they may have never thought were accessible to them.
What impact has it made?
The Grant paid for workshops throughout the week including hiring a planetarium so students could travel through the stars in an immersive environment.
Hall Green School also launched a stargazing club for interested students who could learn about space, physics, and other astronomy topics.
Tying in with STEM week the school ran a competition to create a project on space with STEM prizes on offer. Talented students created posters, dioramas, and essays all around space and technology. The winner created a model of an astronaut walking on the moon and wrote a story about an alien visiting Earth for the first time. Four talented runners up also won prizes including a telescope, museum tickets and a light-up model of the moon.
Why did they receive a Grant?
When visiting Hall Green it was instantly reaffirmed why they deserved the Grant. The teachers who were strong ambassadors of STEM wanted to promote why knowing about space was important in the curriculum. They spoke about how in the future there is a possibility that people will visit the Moon again, as well as potentially voyage to Mars. This generation of students will most likely be the people working on these projects in their careers, heightening the importance of teaching it as a career option and school topic now.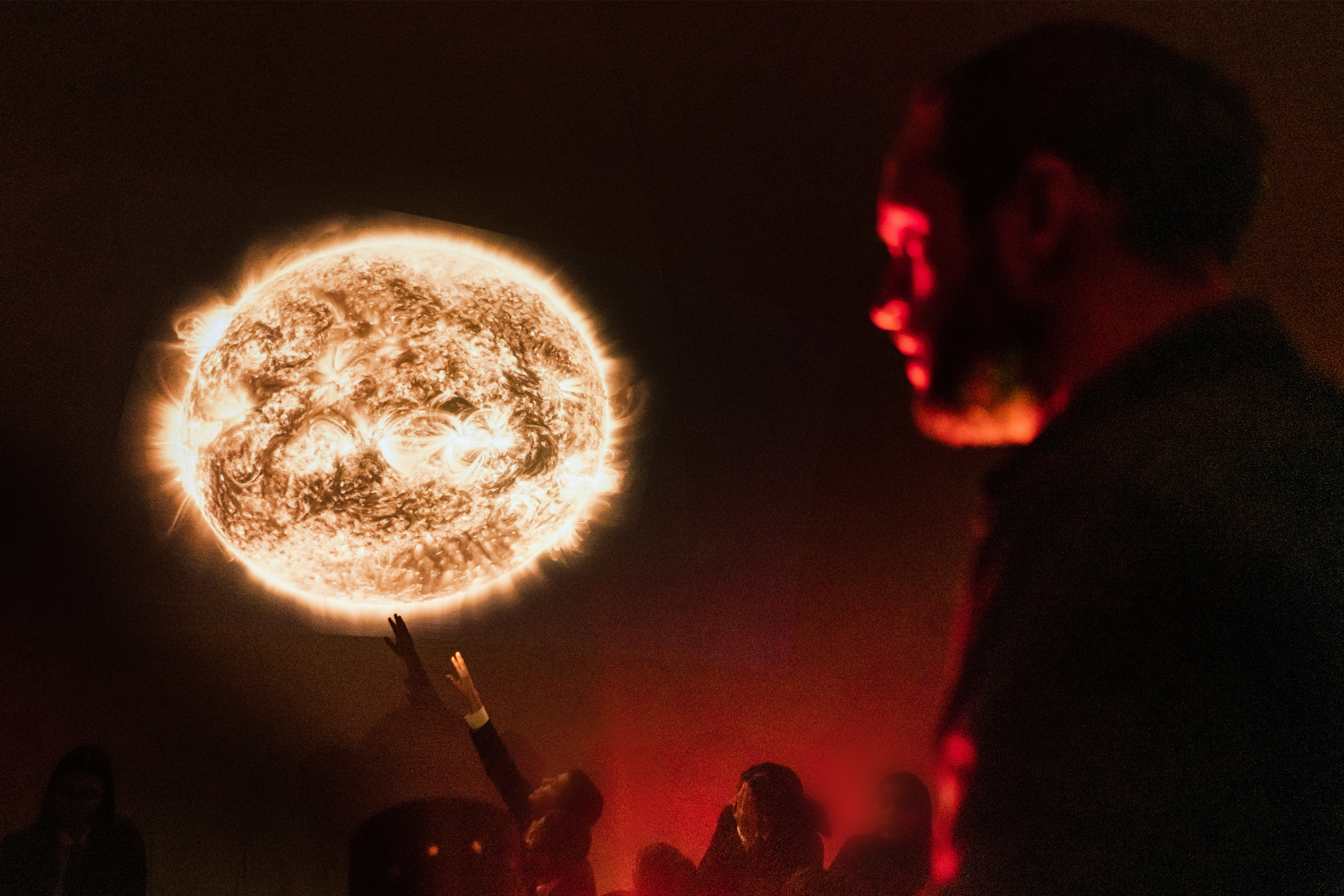 Discover more about Millennium Point Trust
Our multi-award-winning charitable trust invests more than £3m each year towards furthering STEM education within the West Midlands.
Over the years we have provided funding to Scholarships, Grants and projects that benefit the region. Find out more about our Trust in our brand new brochure here.
Background
The Dorothy Parkes Centre is an award-winning community centre based in Smethwick, an area in the Metropolitan Borough of Sandwell in the West Midlands. They provide a safe place of welcome and opportunity for the local and wider community.
There is a variety of groups, classes, and activities that are available at the centre which all aim to help tackle local issues.
Aim of the project
The Centre had the aim to deliver eight science shows, during the school holidays over a twelve-month period and engage an audience who would not normally participate in learning in environments like this. The three-hour long sessions were themed around seasonal times of the year. They were led by science communicators from award-winning STEM organisation Femtinos.
Continuing, the aim with the project was to also raise the profile of STEM skills and careers. Dorothy Parkes thought that the members of the local community did not know the value of STEM and how it was linked to a diverse range of careers.
What impact has it made?
A £20,000 grant was awarded to Dorothy Parkes Centre. The project was popular in the area with a range of events happening throughout the year. Halloween, Easter & Commonwealth were all fun and interesting themes to engage the young community. Each session welcomed 50 young people and 50 parents to take part.
To build on the grants legacy, sessions were filmed and then uploaded to YouTube for wider audiences to view and the accessibility to do it from home.
'We are delighted to have had the opportunity to run this project for the last twelve months. The quality of the shows and the feedback received was fantastic and it will be missed. A lot of families commented on what a great offer it was during the school holidays and the fact it was educational helped the children and even some of the parents.'
Why did they receive the grant?
The centre wanted the local community to view the centre as a one stop hub for the community. STEM was completely missing from the schedule and they hope they can continue the sessions for the wider community.
The project application was all about the advancement of STEM and education for the public benefit within the Smethwick area of Sandwell. The Dorothy Parkes Centre wanted to address the STEM skills gap through education and re-education of STEM skills for children and parents.
Here at Millennium Point we offer grant funding to help support companies and charities improve engagement within STEM related subjects. 
Below are a few examples of Schools Millennium Point has helped through grants and funding.
Longwill School for the Deaf – Sensory STEM 
Longwill is based in Northfield, Birmingham and is a specialist school for deaf children aged between 2 and 11. The school is underpinned by a sign-bilingual philosophy that encourages the fullest possible development through early communication.
What challenge did Longwill face?
The school came to us wanting help to create ways for pupils to develop an interest and understanding in science through using speech and sign language. The small grant is being used to purchase 10 visualises and compound microscopes which are high impact learning tools. These can be used in STEM lessons to magnify flowers, leaves, skeletons or fossils onto screens to help children develop a scientific understanding.
What impact has this made?
This has given 50 children between 3 and 11 the opportunity to engage in scientific activities in ways they previously hadn't been able to. 
The school received a small grant as they presented an outside-of-the-box approach to inspiring children with disabilities to engage with  STEM subjects.
To read more about the Longwill School for Deaf, click here.
Aston Villa Foundation – 'STEM Stars'
The Aston Villa Foundation is a registered charity in charge of the community and social responsibility work of Aston Villa Football Club. Their mission is 'working together to enrich lives'. They work with a variety of backgrounds in Birmingham and support Aston Villa's wider family as well. 
What did the foundation need help with?
STEM Stars introduced a new STEM programme in six schools within a 3 mile radius of Villa Park, where funding will be used to buy a Sphero robot package to help teach young people coding through using football. 
The programme aims to encourage young people to better engage with STEM education and raise aspirational levels, as the areas around Villa Park are both educationally and income deprived. 
What impact has this made?
The STEM programme has allowed young people to engage with computer science in ways they wouldn't previously be able to access.
The programme gained a small grant as they identified key problems in the area while providing imaginative solutions to STEM related issues. 
To read more about the Aston Villa foundation, click here.
Ahead Partnership – STEMfestWM
Ahead Partnership is a leading social enterprise aiming to connect children with employers to promote education and employability while raising awareness of STEM careers. 
The project
The project involves a week-long festival with employers and 250 students chosen from secondary schools and FE sixth forms/colleges across the West Midlands. The festival aims to enthuse young people in STEM and build a stronger talent pipeline.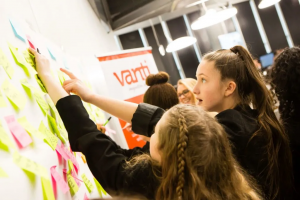 What impact has this made?
The project impacted 250 pupils, 16 schools and 2 further education colleges. Students have also developed confidence through participating in events and have developed an understanding of how their learning links to different careers. 
The partnership gained a small grant due to its extensive portfolio of successes in engaging young people in education and equipping them with the skills and links needed for the industry. 
To learn more about the Ahead Partnership, click here.
Trinity School – STEM Room
Trinity High School is a co-educational academy school for 13-18 year olds located in central Redditch.  
The challenge
Students at the school are highly interested in STEM, however the school was previously unable to provide them the resources they needed. The solution to this was to transform an old art room into a new STEM room, fitted with computers and CAD/CAM machinery to provide learning within ICT, Maths and Science.
What impact has this made?
The project has enhanced  teaching of the STEM curriculum and has allowed the school to expand their after school STEM activities. The room is also being used as a STEM learning hub for other schools, helping to expand STEM skills across the area. 
The school gained a small grant due to them demonstrating how the project would impact both the school and the wider community. 
To learn more about Trinity high school's STEM project, click here.
King Solomon International Business School: Breaking the barriers to STEM
King Solomon International Business School is Birmingham's first Christian free school with 1,200 students aged 4-19. 
The school aims to close the diversity gap through a fully realised STEM programme of extracurricular activities, helping encourage students to consider a STEM career path. 
How did we help to fund this programme?
Millennium Point has helped fund multiple extracurricular activities, including:
Code club – an after school club helping children get involved in coding; teaching HTML, Java, CCS and more.

Eco-friendly wildlife sensory garden – helps students explore wildlife in a practical way. The code club will also create QR codes that students can scan next to plants to learn more about them.

Equipment – provided for maths and science experiments.

Excursions – helped provide funding for a range of STEM related trips. Trips have included ThinkTank, Jaguar Land Rover Wolverhampton and the Birmingham Botanical gardens.
What impact did this have?
The projects aim to engage everyone in the school in STEM related activities, having a positive impact on 1,200 students between 4 and 19 years old.
The school gained a small grant as King Solomon School demonstrated a clear passion for STEM and provided a clear objective for increasing diversity in STEM. 
To learn more about the King Solomon project click here.
To learn more about how Millennium Point's grants can help you impact STEM education, get in touch with us today.